Liverpool assistant manager Colin Pascoe felt Mario Balotelli got his "just rewards" with his goal in the 2-1 Capital One Cup win over Swansea – and agreed with Swans boss Garry Monk that Federico Fernandez should not have been sent off.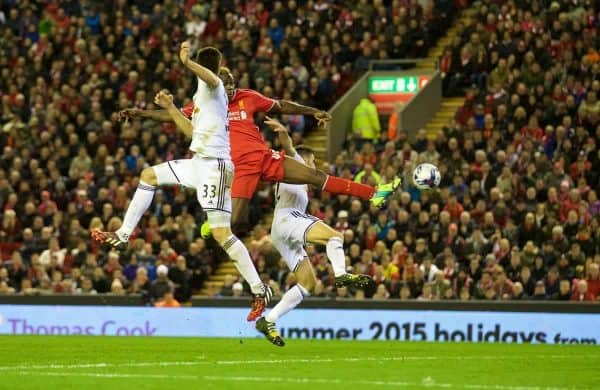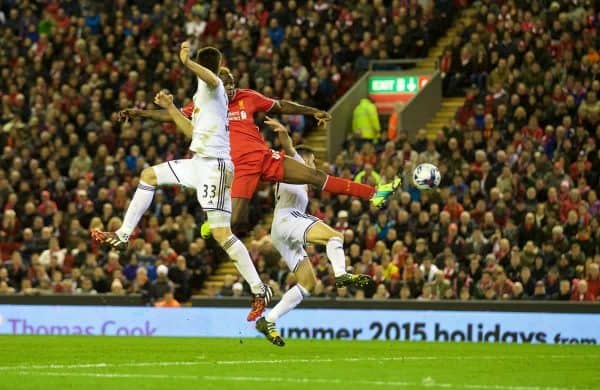 The fourth-round tie at Anfield turned the hosts' way after Balotelli was introduced as a substitute in the 79th minute.
At that point Liverpool were 1-0 down thanks to Marvin Emnes' fine 65th-minute strike, but Balotelli then equalised with a close-range finish within seven minutes of coming on, the maverick Reds striker providing a reply to his critics as he ended an eight-match scoring drought.
Swansea defender Fernandez was then sent off in stoppage time as referee Keith Stroud deemed his challenge on Philippe Coutinho worthy of a red card, and centre-back Dejan Lovren subsequently secured a place in the quarter-finals for the home side in dramatic fashion with a 95th-minute header.
Put to him after the game that Balotelli would now be making headlines for good reasons, Pascoe said: "Of course. That is Mario.
"He is working hard in training and he got his just rewards coming on and getting the goal."
Meanwhile, Monk's verdict on the Fernandez incident was that it was "clearly not a red card", and he added: "I have seen it back a number of times. If anything, the Liverpool player's foot is higher than ours.
"How he saw that as a red card… but Keith is a good referee, hopefully he will see sense and rescind it for us.
"I think if everyone has common sense… If you look at the actual situation, and I have about 30 times to make sure I was clear, hopefully he will rescind that."
Giving his view on the incident, Pascoe – who, along with Liverpool boss Brendan Rodgers, was at Swansea before the Reds – then said: "I can see why they are not happy.
"I didn't think it was a sending-off. It was just unfortunate really that they both went in.
"I think they both slipped, went in and it is unfortunate for Swansea that the lad got sent off."
Monk feels his team have been victims of a host of incorrect decisions by officials this term, and was recently contacted by the Football Association after making clear his unhappiness at referee Michael Oliver's decision to give Stoke a penalty against the Welsh outfit with some very strong words.
"We can add this (Fernandez's red card) to the list," he said. "But look – I said to the boys, these decisions are happening.
"Hopefully they will stop happening but if not we do it the hard way. We have to take it on the chin, albeit the boys are very disappointed in the dressing room – upset with that decision, but also upset with themselves about the way they conceded Liverpool's first goal.
"But we definitely warranted at least taking that into extra-time with the way we played in the second half."
Monk said he had not seen an off-the-ball confrontation between Swansea's ex-Liverpool midfielder Jonjo Shelvey and Balotelli towards the end of the game. Another notable moment involving Balotelli came pre-match when it appeared he was sent away from a warm-up exercise by Reds coach Mike Marsh.
Pascoe stressed there had been no issue between the pair, saying: "He was sent in because he sort of twisted his studs in the ground.
"It was just to see with the physio if he was alright or not. He felt something in his knee, but – as we saw – he came on and his knee looked alright.
"We had to assess him. But he is fine – he only went in as a precaution. "It (the goal) is great for Mario. He wants to work all the time.
"He is still a young lad, a tremendous talent and that is what he wants to work on – his movement, his finishing.
"After every session he wants to do that. For himself, it was great to get that goal."