There have been some rather tenuous reports linking Rafa Benitez with a return to Liverpool next summer – as unlikely as that is, we take a look at the pros and cons any such move would bring to Anfield.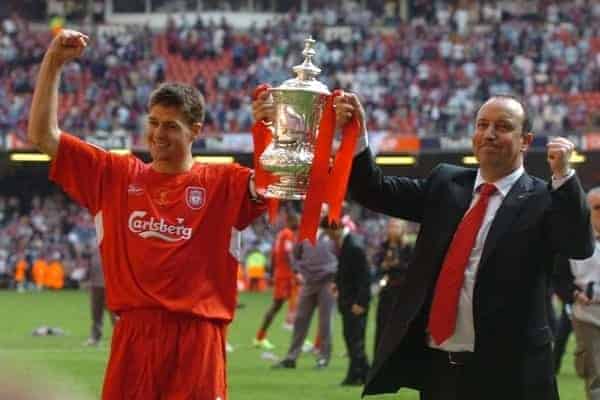 The Mirror, among others, have claimed Benitez has fuelled speculation over a return to Anfield next summer, having hinted he could leave current club Napoli at the end of the current campaign.
Despite the fact that the Spaniard's family still lives on Merseyside, it must be stressed that these are very skeptical rumours. Brendan Rodgers is under pressure for the first time since taking charge of the Reds in 2012, but any talk of him losing his job, just months after almost winning the Premier League, is ludicrous.
Man admitting he would like to move back home after 4 years working away from his wife and kids is hardly 'news' is it?

— Matt Ladson (@mattladson) November 18, 2014
Indeed, when Benitez says he wants to return to "Liverpool" he is most likely just talking about Liverpool the city, where his family home is and where his wife and kids live. As much as he would indeed like to return to the club.
However, hypothetically, if the hugely unlikely did actually happen, what would the advantages and disadvantages of a Benitez return be?
PROS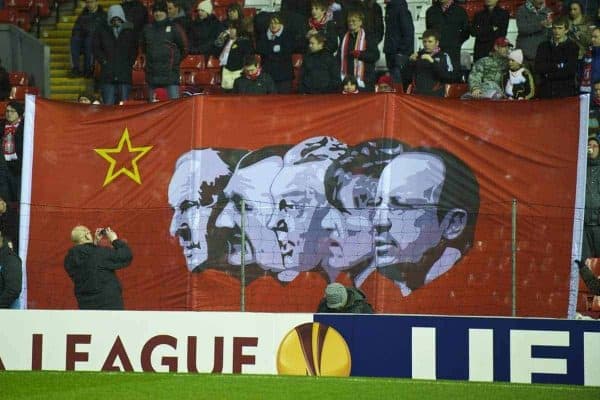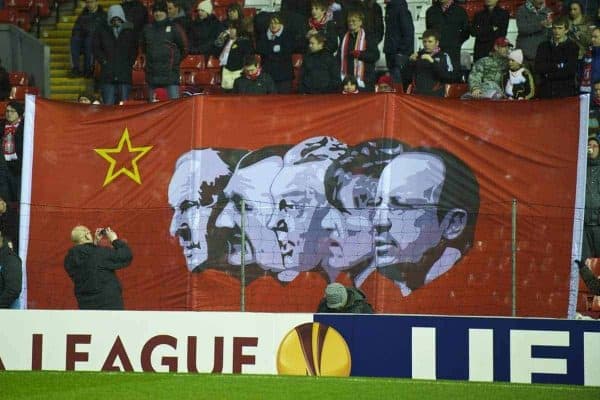 The bottom line when it comes to the 54-year-old is that he's a terrific manager, a proven one too. Having achieved wonderful success at Valencia, he made Liverpool a real force again, both domestically and in Europe.
Tactically he is very astute, and many of England and Europe's top clubs used to loathe facing the Reds during his reign, because they knew how tricky they were to conquer.
The most obvious area of expertise with Benitez was how organised and defensively-sound his teams always were. They could not have been much different to the current side, who look like leaking three goals a game at present. He is far superior to Rodgers in that aspect of management.
Although his counter-attacking style may not always have been the most aesthetically-pleasing, it was mighty effective. Liverpool's peak during his tenure came with Xabi Alonso and Javier Mascherano protecting an already solid back-four, with the pace and dynamism of Steven Gerrard and Fernando Torres genuinely world-class on the break.
The Spaniard would shore things up at the back, and bring in a proper defensive midfielder or two- something Rodgers hasn't done in the last five transfer windows.
When it comes to the Champions League, Benitez also had the knack of grinding out results. Having won the competition in his first season at Anfield, he then got to the final two years later, a semi-final in 2008 and a quarter-final in 2009.
Another obvious positive of Benitez returning is his affinity with both the club and the city of Liverpool. He was hugely popular with the vast majority of the fans- he famously donated £96,000 to the Hillsborough Family Support Group when he left in 2010- and he often spoke fondly and sincerely about the surrounding area. As mentioned, his family still live there.
A return must surely appeal hugely to him one day, and he will feel he has unfinished business having left in rather unhappy circumstances, sidetracked by the political turmoil encircling the club.
CONS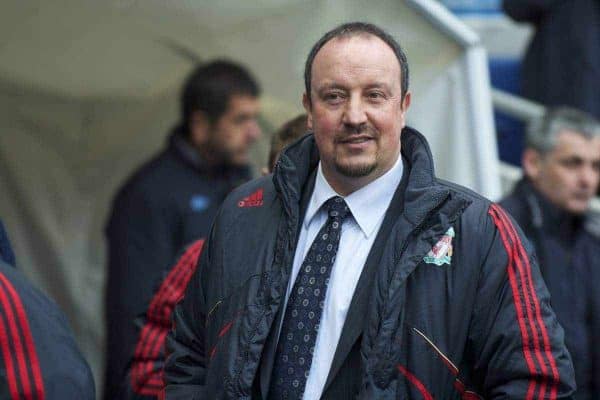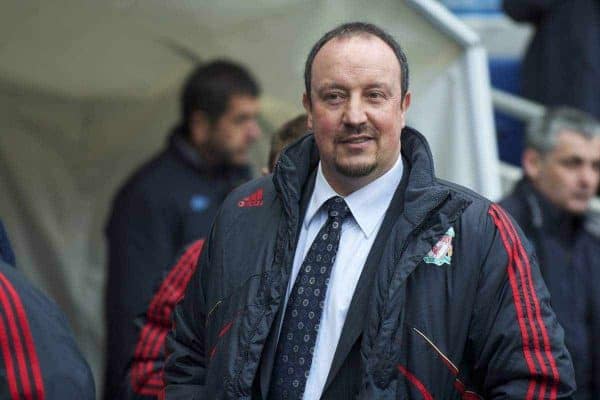 The "never go back" adage is well-known in football, with former players and managers often failing in second stints at clubs. Kenny Dalglish did it in 2011, and his 18-month spell back as manager was not a success. This could certainly happen with Benitez.
The current crop of Reds stars are extremely young in general- the average age of this summer's nine signings is 23, and that inlcudes 32-year-old Rickie Lambert- whereas the former Reds boss always opted for more experienced players in his ranks.
You only have have to look at the 2008/09 side that came so close to winning the title. The likes of Pepe Reina, Jamie Carragher, Sami Hyypia, Alonso, Mascherano, Gerrard, Torres and Dirk Kuyt were all 25 at the youngest.
I love Rafa's bones but his spectre is actually unhelpful, stirring his loyal supporters. We should stick with Brendan, whatever happens.

— Aaron Cutler (@aaron_cutler) November 18, 2014
CONCLUSION
In my opinion, Benitez is not the greatest at nurturing young talent, and you could easily imagine certain players being frozen out in place of older signings.
Although the Spaniard clearly had his successes during his time as Liverpool boss, he also made plenty of errors. There were often rather baffling team selections and substitutions- remember Gerrard's face when Benitez took off Torres against Birmingham in 2010?
He had a real opportunity to kick on in 2009/10, following a second-place finish the year before, but Liverpool finished seventh. People can argue all they like about the negative inlfuence Tom Hicks and George Gillett had at the time, but Benitez still had to shoulder a fair amount of blame for the team's performances.
[poll id="279″]