December is upon us, which means the January transfer window is now a month away. We round-up the latest transfer rumours affecting Liverpool over the last few days.

For the first time since the middle of October, we can all wake up on a Monday safe in the knowledge that Liverpool actually won a Premier League game.
The 1-0 victory over Stoke City may not have been the prettiest, but it was absolutely vital for Brendan Rodgers and his side as they desperately try and recapture last season's form.
The victory hasn't stopped supporters having serious doubts over the current squad, however, and there are many who still feel reinforcements are needed in the January transfer window.
Here is a look at the rumoured ins and outs at Anfield over the weekend.
MARIO BALOTELLI

According to The Sunday People, patience is beginning to wear thin with the Italian.
It is claimed that Rodgers had to tell the 24-year-old to go to bed at the night before his side's Champions League clash with Basel at the beginning of October, after he was seen chatting to friends at the team hotel. Of course, sensationalist reports stick the headline "hours before" when it was actually almost 24 hours before.
Balotelli's all-round behaviour is, it's claimed, becoming a real issue, with one England international rumoured to have voiced his concerns to Rodgers.
A large amount of last season's success was down to the team spirit within the squad, and it seems as though Balotelli is having a negative effect in that respect since arriving from AC Milan.
STEVEN GERRARD

Gerrard seems to be making more headlines than ever before, with constant talk surrounding both his place in the Liverpool side and his long-term future at Anfield.
The Mirror reported on Sunday that the 34-year-old has been offered a new one-year deal, but that he is in no rush to commit to it yet.
The skipper is reportedly after a two-year extension at the club he has gained legendary status at, which could prove a potential stumbling block.
Gerrard also took to his Instagram page on Sunday to deny rumours of a rift between himself and Rodgers, after he was left on the substitutes' bench for Saturday's game.
It seems highly doubtful that the manager and captain have fallen out though, with the latter needing a rest after playing the full 90 minutes against both Crystal Palace and Ludogorets.
GLEN JOHNSON

Johnson may have been the unlikely hero on Saturday, but his future at Liverpool looks extremely uncertain. In a post-match interview, the 30-year-old hinted that he would not be a Reds player for much longer.
"First and foremost I want to play for a club that wants me. It is as simple as that. I have seen stuff in the press that I have been offered half the money I am on. That's not true. I haven't been offered anything. We are not speaking [about a contract] at the moment.

"I have enjoyed the majority of my six years here but if I haven't got a contract, I can't stay. It does play on your mind but that is when you have to be professional and do your best for the team."
This suggests that the end is nigh for Johnson, who joined from Portsmouth in the summer of 2009. The full-back has often flattered to deceive during his five years on Merseyside, and a move elsewhere would surely suit both parties. Roma appear to be the current favourites to sign him in January.
ISCO

According to the Express, Real Madrid will allow Isco to leave Santiago Bernabeu, but only for a colossal £64m.
Both Liverpool and Arsenal are reportedly interested in acquiring the signature of the talented 22-year-old, who was sensational in the Reds' home defeat to los Blancos in the Champions League in October.
Despite his undoubted brilliance, £64m seems an enormous amount of money to pay for a player not playing regularly for club or country. It's not a million miles away from what Luis Suarez joined Barcelona for.
While Isco would almost certainly be a star at Anfield, can Rodgers really afford to risk that amount of money on one player? He's still reeling from spending £20m on Dejan Lovren.
KARIM BENZEMA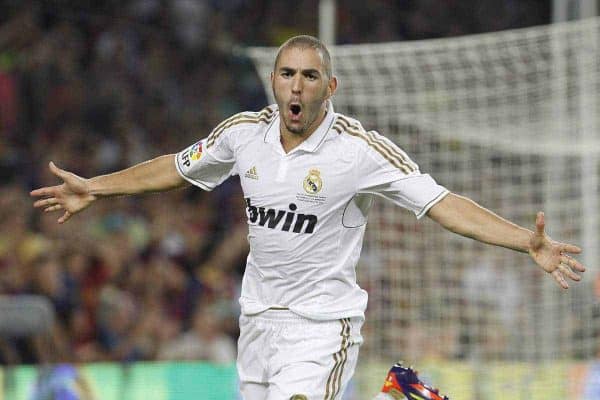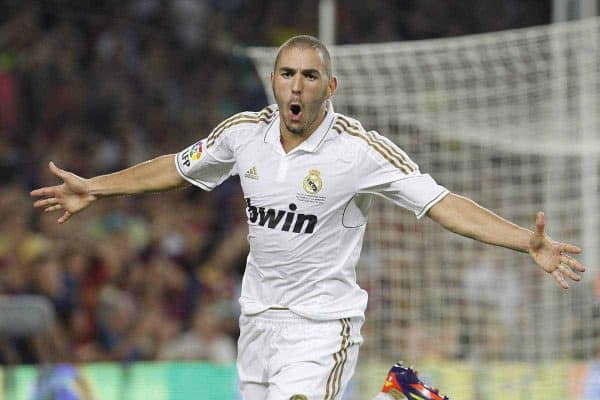 Despite already scoring 13 goals this season, the Express believes Real Madrid boss Carlo Ancelotti is willing to listen to offers for Benzema.
The 26-year-old is rumoured to be attracting interest from Liverpool, along with Manchester United and Arsenal, as the Reds look for a potential marquee signing in January.
The France international would cost something in the region of £40m, which is probably a fair price. His finishing and movement are both genuinely world-class on their day, as the Reds twice found out in their Champions League clashes with the European champions.
Whether Liverpool would able to compete with some other teams in terms of wages remains unlikely, however.
Rodgers has claimed there will be no major signings in January, if any new faces at all, but he also said Mario Balotelli definitely wasn't signing this summer.
SERGIO ROMERO
The performances of Simon Mignolet remains a real concern for Rodgers, despite an improved display against Stoke, and the Express claims Liverpool could sign Romero in January.
The 27-year-old goalkeeper, who performed admirably for Argentina at the 2014 World Cup in Brazil, was linked with a move to Anfield during the summer, and very nearly joined United on Deadline Day.
He currently plays for Sampdoria in Serie A, but a move to a bigger club would surely appeal. On current form, there is absolutely no doubt that he would become first-choice for the Reds. Having said that, Ray Clemence still would too given Mignolet's form.
CHARLIE AUSTIN
Austin has impressed for Queens Park Rangers so far this season, and the Mail on Sunday claims his reluctance to sign a new deal at Loftus Road has alerted Liverpool.
The 25-year-old, who has scored six in 11 appearances for Harry Redknapp's struggling side so far this season, must surely be on the verge of an England call-up, but given the Three Lions' horrible lack of depth up front, that's not saying a lot.
Although Austin is a talented striker with a knack for sticking the ball in the back of the net, he's not really a top-four quality player. He belongs at a bottom-half of the Premier League side, where he will flourish.
[poll id="288″]