Adam Lallana said Liverpool were now back in the race for the top four after his two goals helped earn them a 4-1 win at home to Swansea.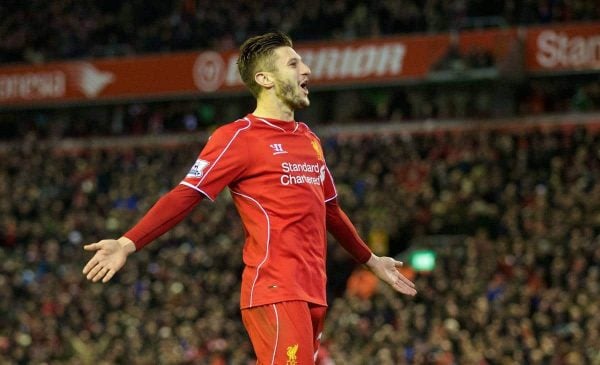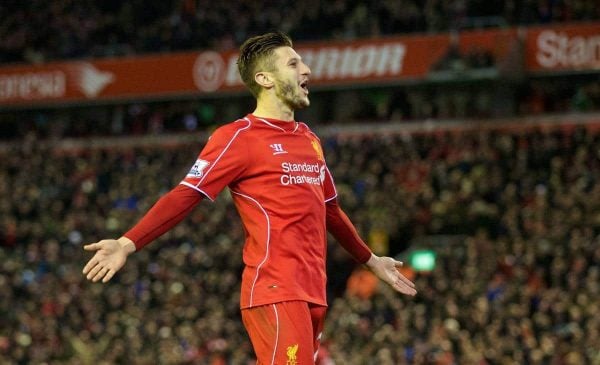 The England international produced one of his best performances for the Anfield club since joining in the summer from Southampton as the Reds made it back-to-back wins following victory over Burnley.
"It's a massive result, we said before it was important we got back-to-back wins in the Christmas period. I thought the lads were brilliant tonight," Lallana said on Sky Sports 1.
"We haven't put in many good performances this year and we as a team knew that. Hopefully we've turned a corner the last few weeks, but by no means are we there yet.
"We are finding performances now, we are finding a couple of good results, it's our target to finish in the top four."
Liverpool boss Brendan Rodgers described his side's performance as "outstanding".
https://www.youtube.com/watch?v=pqEibwk1aLU
"Apart from a 10-minute spell after we got the second goal it's was a real dominant performance," he said. "I am very pleased with how we are developing. We are finding a way to get that creativity whilst remaining solid and compact."
The Reds boss praised Lallana, saying: "He got his reward for a great performance and a great work rate."
Gary Monk said his Swansea side were made to pay for errors, with Liverpool's second goal from Lallana coming directly from a mistake by visiting goalkeeper Lukasz Fabianski.
"I think we made two many mistakes, ultimately when you make that many mistakes in any game you are going to put yourself under pressure," he said.
Swansea midfielder Jonjo Shelvey escaped a red card after appearing to throw an elbow into Emre Can's face. But Monk, who has ordered Shelvey to address his disciplinary problems, said: "I haven't seen it, I have to go back in with the analysts and have a look at it."
PA