Lucas Leiva heaped praise on Steven Gerrard after the Liverpool captain began his long goodbye with a match-winning display at AFC Wimbledon.

Just days after confirming this would be his last season at Anfield, the 34-year-old led the Reds out at Kingsmeadow for what would prove a tough third-round clash.
Few expected Liverpool to come a cropper against the League Two side but, had it not been for Gerrard, an upset akin to Wimbledon's 1988 FA Cup final triumph against the Reds could have been witnessed.
Gerrard's early header was cancelled out by the Dons' giant striker Adebayo Akinfenwa, only for the Reds captain to brilliantly curl home a free-kick to secure a 2-1 victory.
It was the kind of display Lucas says highlights why Gerrard is "one of the biggest and best ever" – a tribute he paid to the Liverpool captain when after his exit was confirmed on Friday.
"As I said in my statement, my small tribute that I did for him, his qualities are evident to see week in, week out," Leiva said.
"Today that was the case again. He scored two fantastic goals and got us through.
"He deserves (a fantastic send-off) for what he has done through his career for the club.
"It would be a nice goodbye for him (to win the FA Cup on his 35th birthday), but it is a long way. We just have to keep going.
"It's always important to be winning things and we have the chance in the Capital One Cup, as we're in the semi-finals.
"Now (we are through in) the FA Cup so hopefully we will put the same desire which we put in the Capital One and get to another final."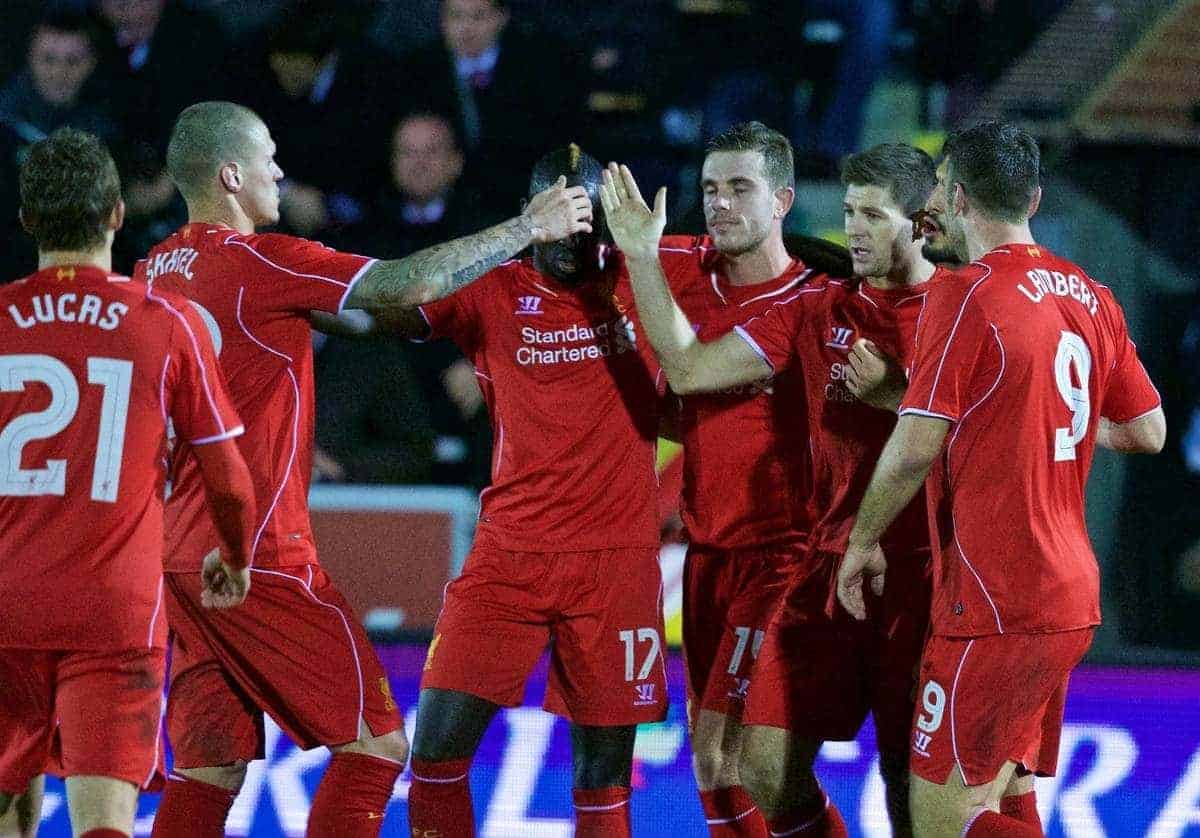 Liverpool certainly have the weapons in their armoury to go on to win the FA Cup, although they will need to put in vastly-improved displays.
Few could argue that AFC Wimbledon did not deserve Akinfenwa's leveller, with the hosts close on several other occasions to causing an upset.
"We knew it was going to be a hard game," Lucas told his club's official website. "Always this draw away from home is always hard.
"They played with a lot of intensity and commitment, which made it hard sometimes. We probably didn't keep the discipline of our shape.
"I think in the second half, we controlled it better and we could score the goal.
"But we won and that's what we wanted and now we can concentrate on the next game."
PA