Despite plenty of recent rumours suggesting Lucas Leiva was set for a move to Inter Milan, Liverpool manager Brendan Rodgers has confirmed the Brazilian is staying at Anfield.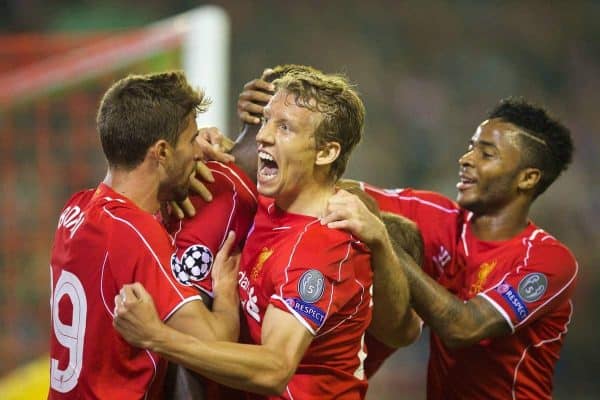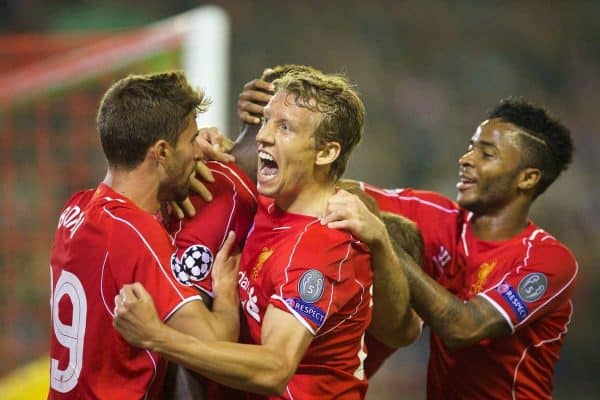 Despite the 28-year-old's impressive reintegration into the Reds team in recent months, his exit seemed extremely likely last week, especially after the midfielder posted a cryptic goodbye message on his Twitter account.
The Independent's Ian Herbert claims that Lucas still has a "desire to leave" Merseyside, however, after nearly eight years at Liverpool.
Rodgers spoke to the press on Thursday, ahead of Saturday's clash against Aston Villa at Villa Park, and confirmed that Lucas was staying put, for the rest of the season at least.
"No, he (Lucas) is not one that we would want to lose in January. There will be speculation over the course of the month on a lot of players.
"It is not something I would be willing to do in January. Of course at the end of the season everything is looked at again but the team is in a good momentum.
"We have had nothing from them (Inter). I think he's just enjoying playing and he's playing very well."
The Brazilian has been a big reason for Liverpool's upturn in fortunes of late, and the only game they have lost in their last 13, away to Manchester United, was the only match he hasn't started in that time.
In the long-term there may be younger, more dynamic defensive midfield option than Lucas, but for now he remains an integral part of Rodgers' starting eleven.