Ahead of the Reds trip to Sunderland (Saturday, 12.45pm kick off) we speak to Gavin Henderson of The Roker Report.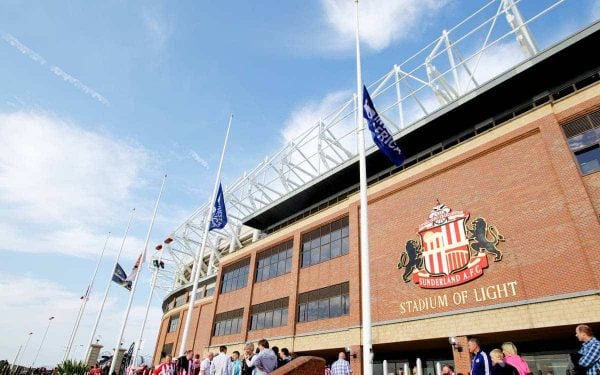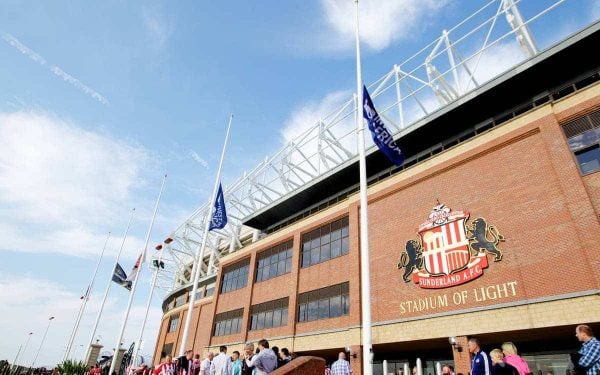 Our corresponding game at Anfield a little over a month ago saw a dour 0-0 draw – should we expect more entertainment this Saturday?
Nope. Our results over the course of the season perfectly reflect the way we play. We take very few risks and are first and foremost focused on preventing our opposition from scoring. The key battle could be between Liam Bridcutt and Raheem Sterling, as if either one of them manages to get the edge over the other it could have a key baring on the end result. I think it'll be cagey and tight, so who knows. Sometimes those type of games throw up strange results.
That stalemate arrived in a glut of 0-0 draws for Sunderland after the 8-0 hammering at Sunderland, how have you responded since then?
With much of the same, really.
The Manchester City result was disappointing, as was the Hull game, because we found ourselves in a position to take a point or three and ended up on the losing side on both occasions. It's clear we're primed for a lower mid-table finish this season and it's not very fun to watch. It's all we can expect really though, because we don't have money just lying around to sign quality players.
Have your hopes / aims for this season changed since August?
Not particularly, no. The management and our director of football made it fairly clear that this season wasn't going to be particularly fun, but that we want to use it as a base to build from going forward. We've rarely not fought against relegation as a Premier League club and it's important that we change that, starting now. Last season, as fun as it was, was pretty much a disaster off the pitch and the right steps are being taken to right some wrongs. It won't be easy.

Much has changed for Liverpool since we last visited the Stadium of Light (Suarez's return from suspension in September 2013) – from an outsider's perspective, how do you view what's happened at Anfield this season?
I'll be honest, I think the writing was on the wall when Brendan Rogers was signing average players for huge money in the summer. Although the likes of Lovren, Lallana (who has probably been one of the better of your recent acquisitions, in fairness) and Lambert seemed like decent signings at the time, they are not players that are going to further a side who should have won the league and were about to embark on a return to the Champions League.
I think it's fair to say that the club should have been better prepared for losing Suarez but you can't plan for losing someone like Sturridge for as long as you have done. I suppose that once he's back fit and in the team, it may give the whole club a lift. He's a quality player.
Who do you view as our biggest threats?
Obviously, Raheem Sterling running at Wes Brown and John O'Shea scares me. It's important for us that, if you do go with three at the back again, we keep things tight and take our chances. Now Gerrard's future has been resolved I'd assume it's been a huge weight off his shoulders and you might see him return to the type of form that served him so well last season.
And our weaknesses?
I'm hoping we've been practicing our set pieces this week because, quite frankly, Liverpool are awful at dealing with corners. I'd be looking to put whoever is playing in goal under pressure immediately and see how he reacts.

What's your thoughts on former Sunderland man Simon Mignolet?
I love him. Come back Simon. (I know he's been shite for you lads like, but he's a hero here!)
Who will be the key player(s) for Sunderland on Saturday?
As I alluded to earlier, I think Liam Bridcutt's role is vital, should he play in the holding role left vacant after Lee Cattermole's injury. If he – or Jack Rodwell – plays there, it's important they have a great game if we're taking any points from this match. Adam Johnson is in a decent spell of form at the minute and he always turns up against the bigger sides, especially at home, so I'd be expecting him to take advantage of Markovic bombing forward and leaving gaps in behind.
Where do you see our two sides finishing the campaign?
I see Sunderland finishing pretty much where we are now, without too much drama. The important thing to realise this season is that there are many, many poor sides in the bottom half of the league and we're not losing games – especially against the top sides – that other teams are.
Going forward, you guys need Sturridge back and scoring goals if they're going to make even the top six, which I presume would be massively underwhelming from the standpoint of a Liverpool fan.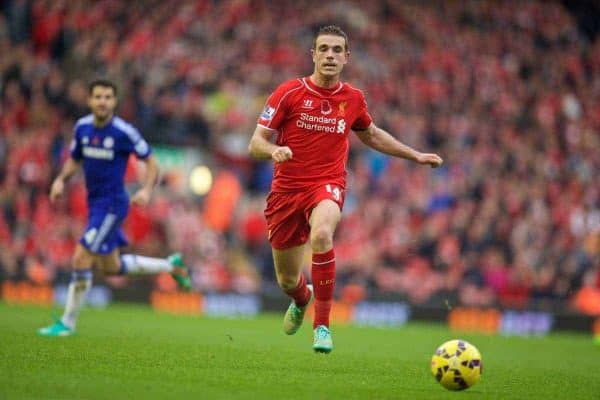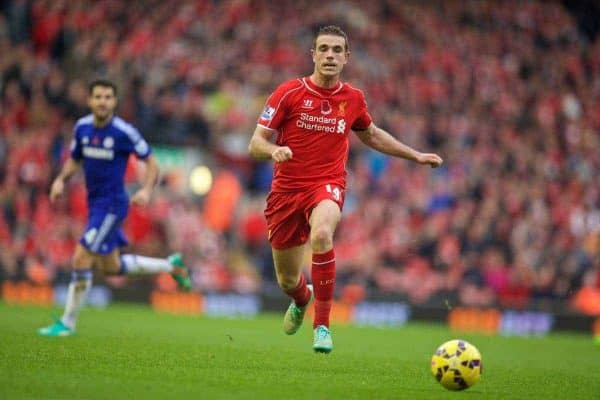 As a former Sunderland player, what are your thoughts on Jordan Henderson's rise to Liverpool captain – do you find it a surprise?
Not particularly, no. He was earmarked as Gerrard's natural replacement in the side when he initially side and you'll not find many harder working players than Jordan. He had his detractors when at Sunderland but many people forgot he was only a young lad when he broke through here and his improvement has been great to watch. We're proud of him.