After a busy transfer window in 2014, Josh Sexton assesses how Liverpool's summer signings have settled and are finally finding form.

Liverpool spent nearly £120 million in the 2014 summer transfer window, and their dealings were under a lot of scrutiny during their poor early season form.
However, now that most of the signings have settled, many Liverpool fans are starting to look back on the summer signings with more positivity, in particular with the impact Emre Can and Alberto Moreno have had on the Reds' improved form.
Confidence has been key in the way that the new players have settled in at the club.

Dejan Lovren has been a prime example of this.
The Croatian international has been much maligned for his high transfer fee and several high-profile mistakes, but he finally appears to be on an upward curve.
In recent games, Lovren has been much improved, on the left hand side of the back three, compared with his struggles towards the back end of 2014.
He has put in the sort of performances that the Anfield faithful would have expected earlier in the season, timing most of his sliding tackles well and using his strength to win the majority of his duels.
The £20 million man will be hoping he can continue his recent form and stay in the team, beyond the return of the injured Mamadou Sakho, although if both were to play it would allow Can to be used further forward.
Mario Balotelli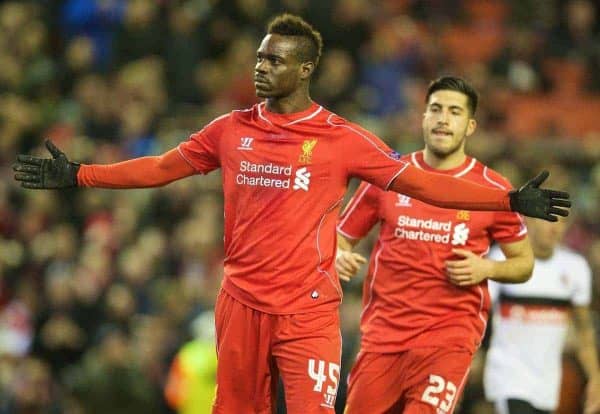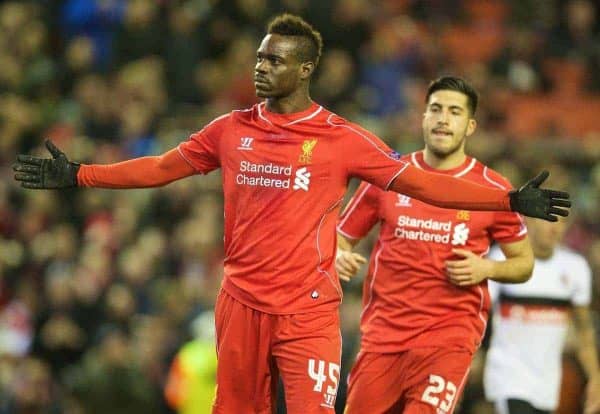 Mario Balotelli is one of Liverpool's most controversial signings, with his track record for bad behaviour and his carefree attitude.
The Italian striker has only managed one goal in 13 league appearances, with the goal coming against Tottenham Hotspur in his 13th and most recent league appearance, and has been heavily criticised for his lack of effort.
However, since his goal against Spurs he has shown more of a willingness to help the team, making more intelligent runs off the ball and looking for a teammate rather than shooting from distance.
The former AC Milan player hasn't lived up to pre-season expectations, but he has certainly shown recently that he is starting to adapt to Brendan Rodgers' style of play.
Reds' fans will be hoping that Balotelli has been taking Rodgers' advice on board, otherwise he could find himself out of the door sooner than you can say "why always me."
Joe Allen

It's not just the new boys who have a new-found confidence; Joe Allen is another heavily criticised member of the squad that has staked his claim to remain a regular starter.
The Welsh midfielder caught the eyes of Liverpool fans with his commanding midfield performance in the 2-1 win against Manchester City at the beginning of the month.
Since then he has put in a string of solid performances alongside vice-captain Jordan Henderson at the heart of the Liverpool midfield, and may have changed the minds of several fans as to whether he still has a role to play at the club.
Since Rodgers brought Allen to Anfield from Swansea City, the "Welsh Xavi" has often been criticised for his lack of forward passes and for often being caught in possession.
If Allen can keep up his recent form then he will provide Rodgers with a headache as to who should start in the two central midfield positions, especially if Can is to be moved into a more natural position, and with Steven Gerrard returning from injury.
Confidence Crucial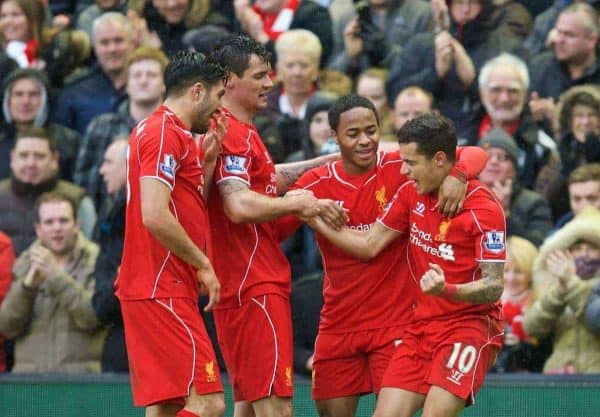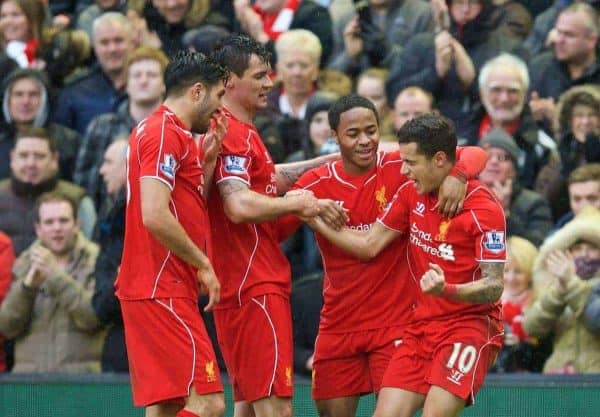 The recurring theme for these players is the improved confidence in their performances. Football is a results-based business and good results breed confidence.
However, for the players who had previously not hit the heights, confidence is crucial in order to get them out of their slump and play a bigger role in the team, especially with the top four and the FA Cup still to play for.
With the Redmen currently on a 12-match unbeaten streak in the league, the confidence in the squad is currently at a very high level and this will have no doubt helped those who have found themselves out of favour.
Fans can only hope that the players' confidence continues to improve to help Liverpool finish the season with a flourish, and hopefully some silverware.
Can Brendan Rodgers look back on his 2014 summer transfer business as a success? Let us know in the comments below.