"The problem with being a manager – it's like trying to build an aircraft while it's in flight", said Brendan Rodgers upon his appointment at Liverpool FC.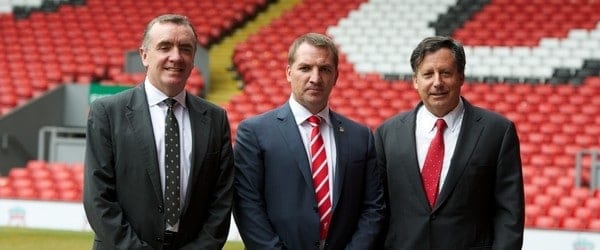 The point of the metaphor is clear, that building a successful team takes time, and it needs to be done in a balanced way. It's a crying shame that nobody at the club at the club has paid any attention to that point since.
This Liverpool side should, in theory, look like the early stage of a fantastic side, but it doesn't. Instead our side currently looks like the holding bay for the next batch of Man City prima donnas, a group of young players slowly being ruined by a toxic mixture of pressure and hype.
Players under 23 should not be called upon to be the main men every game, nor should they be in positions to question the club over ambition. By not having older, wiser and more talented leaders in their prime to carry the side, draw the attention of the media and be role models for our younger players, the squad is looking mentally weak, and lacking fight.

Raheem Sterling said himself he would have signed a new contract a year ago. If we as a club are going to demand the respect of a young player like Sterling we first have to sign bigger players which can win the team trophies, then we have to slap down a £100k a week contract and tell him to sign it or spend the next three years as a squad player. Sterling is arrogant because he feels we need him, we're Liverpool Football Club, we shouldn't need a 20-year-old, we shouldn't need anyone.
Our team currently lacks leaders, and signing unproven kids will do nothing to improve that. In our two most important league games of the season, not only did we lack any fight, we got three players banned. Where is the discipline? Where is the calm head in the storm?
Equally, we need Brendan Rodgers to develop as a young manager the way you would expect a young player to. Rodgers, for his age group, is still one of the best in Europe, we need to stand by him but we also need to demand improvements, not the radical upheaval a change of manager would bring. Emotions are high right now but we mustn't throw the baby out with the bathwater. Rodgers has to react to this season in order to save his job, but he must be given the chance to do so.
Our problem is not just one of players, or managers or even owners. What we have at Liverpool is massive systematic failures. There is a complete lack of accountability, different sources tell us different people are in charge of different things, we don't know what exactly has gone wrong or who is to blame. I cannot tell you if everyone at the club is pulling in the wrong direction, or if they're all pulling in different directions, leaving us in a state of underwhelming compromise.
I should warn you at this point that this will be a trend of the article. I do not know what or who is to blame. I am working off some informed (I wouldn't say well informed, but informed nonetheless) guesswork. I suspect however that there is no one menace within our club, no Hicks or Gillet shaped super-villain. It is far more likely that we have a number of good people, doing the wrong things that they believe to be right.
Firstly, our transfer policy has failed – big time! I think it can be forgiven if the mistakes of the past are rectified in the future, but I can't see that happening. Sell one player for £70m, sign 7 undervalued players for £10m, let a couple of their values go up before selling them and the cycle continues. In some ways this is a sound plan. And by some ways, I mean on a sheet of paper in a board room, on pitch it is a disaster.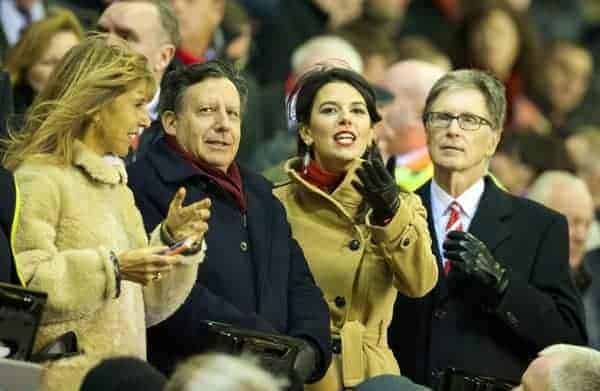 I have said continuously, I have great faith in the long-term prospects of this club. Our youth setup right now looks second to none, and we'll see it bear fruit big time over the course of the next decade. But the players we have that can make an impact right now are the metaphorical bridge that can take us to that bright red future.
It may be ironic that after bemoaning the lack of experienced "marquee" signings I'm next going to criticise some of our older players/purchases.
Firstly let me get Gerrard out of the way. I think it's important that our fan base doesn't allow his recent poor form to taint what has been an undeniably legendary career. His last game for Liverpool Football Club is in about a month, nobody is enjoying his recent performances but we don't have to watch them for much longer.
The big question for me, surrounds the signing of Rickie Lambert. For all we've been told about this transfer policy of signing young players, we get this one incredibly strange exception. The theories as to why we would have signed him worry me, sentiment? The fans want a Scouser in the squad? Somebody to sit next to Gerrard on the coach? Nobody is even considering suggesting that somebody thought he was good enough.
I'd like to make it clear now that my attacks on players like Rickie aren't personal, I'm sure hes a great guy, he always comes across humble and likeable. And hey, who wouldn't want to play for Liverpool, I sure would, but there's a reason nobody is letting me do it, and it's the same reason Lambert should never have been signed.

Equally, Lallana and Lovren were clearly meant to be immediate impact players. Neither of them have been, and neither have been worth the money. I wouldn't call Lallana a failure in the same way I have to with Lovren and Lambert, however the fee is far too big. Therefore, whoever made the decision to move for these players, and decided those fees were suitable, shouldn't be allowed near our transfer dealings again. Unfortunately for us fans, we're still unsure who that is (back to the lack of accountability again).
We're doing a lot of things right at the club right now. We're developing our own players and giving them a chance on the biggest stage, and its working wonders. Sterling and Ibe are better than anything we produced in the whole decade before them. Also, I refuse to accept any criticism of Rodgers as an attacking coach, some of the football I've seen in the last two years has been the best in my lifetime. Things are not all bad, but, last season has raised expectations, and we have every right to demand better.
Liverpool Football Club has suffered massive upheaval over the last decade. Fortunately a radical rebuild isn't necessary, although I suspect that an expensive revamp might be.
We've spent far to much time building the plane, and not enough time keeping it in the air. Starting this summer we need to get it back flying in the right direction.