Jordan Henderson's fantastic work-rate and industry are greatly appreciated by Liverpool fans, but his attacking game remains criminally underrated by some, writes Henry Jackson.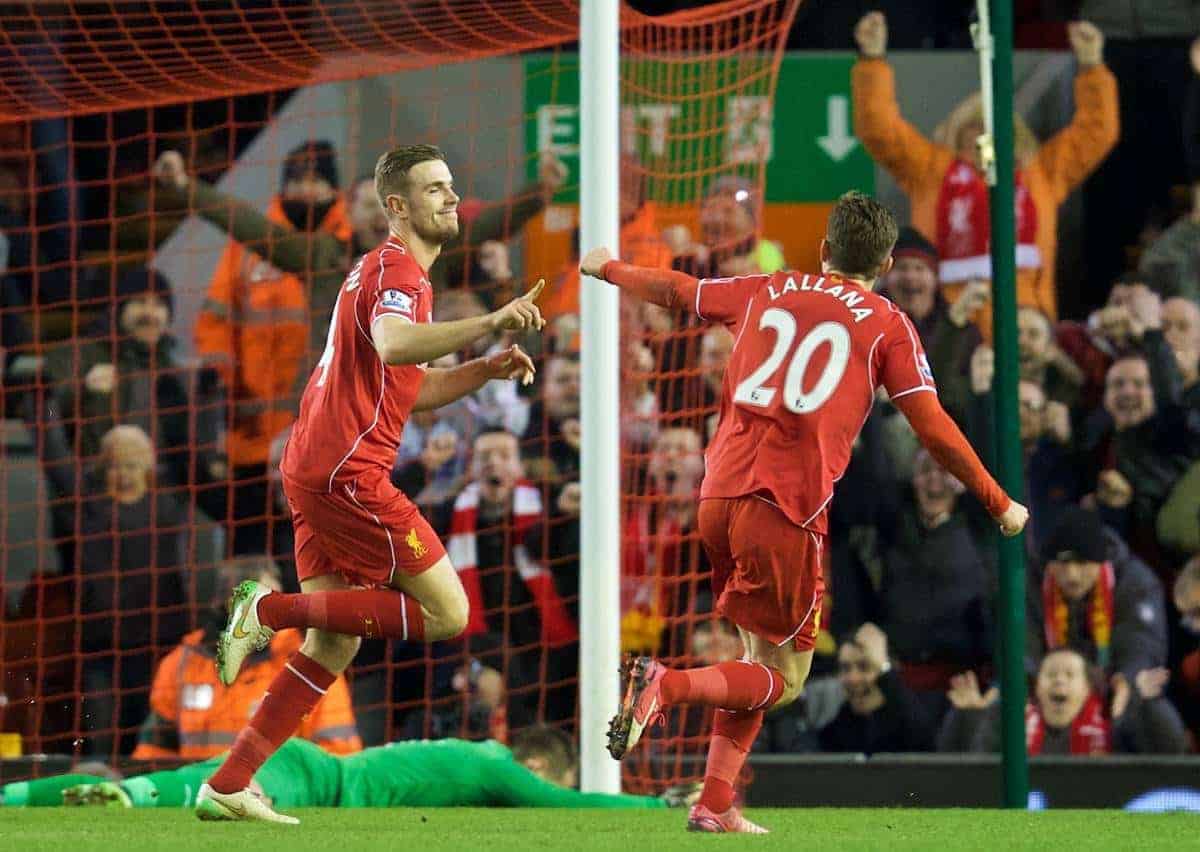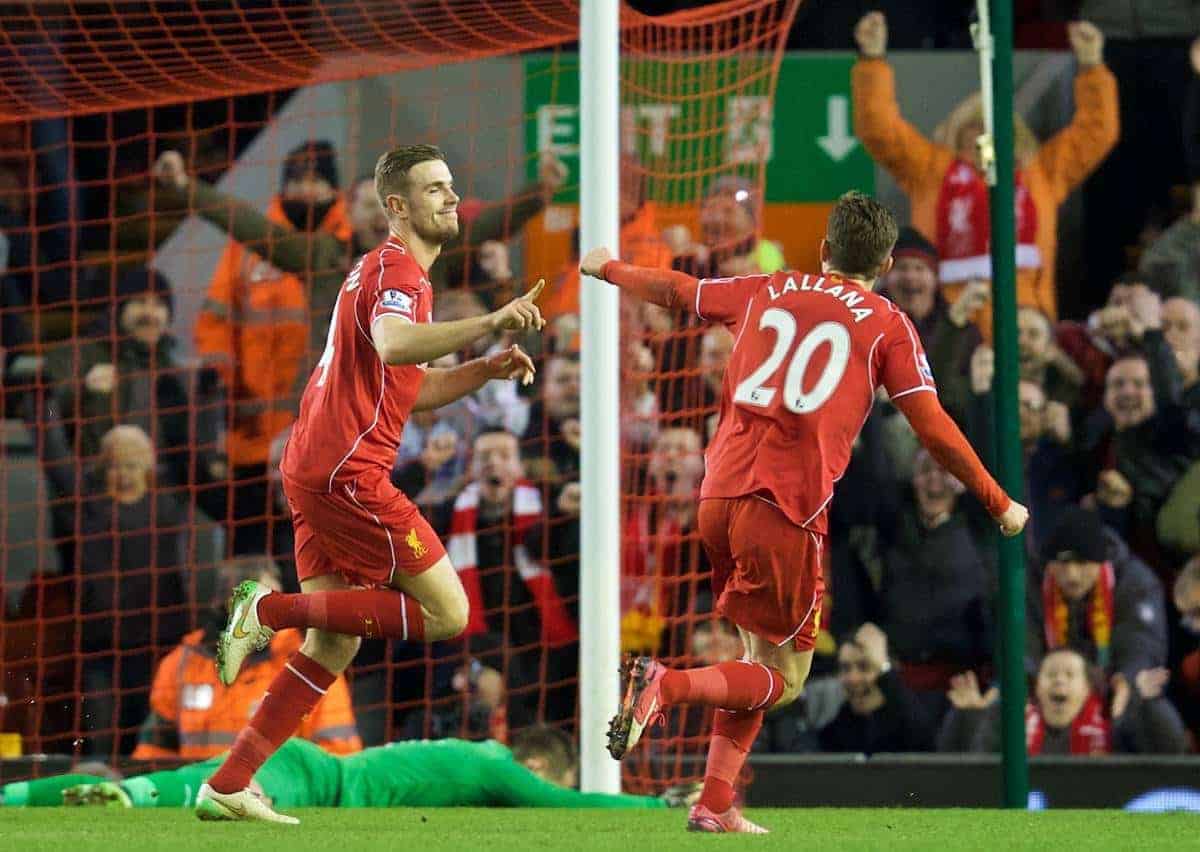 Henderson's admirable rise since his dark early days as a Liverpool player has been much-publicised since his form suddenly went up a couple of gears at the end of the 2012/13 season.
For a while it looked as though the £16million the club paid to sign him from Sunderland would be a laughable amount, and he was being spoken of in the same breath as Anfield also-rans like Stewart Downing and Charlie Adam.
Not a single honest Liverpool supporter would have predicted the 24-year-old would mature into his side's most important central midfielder by 2015, let alone be the likely heir to Steven Gerrard's captaincy.
Not just a workhorse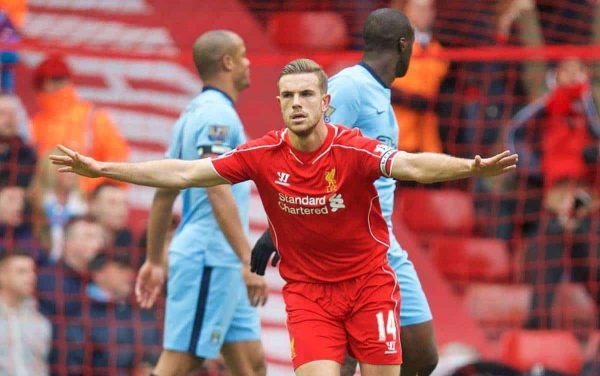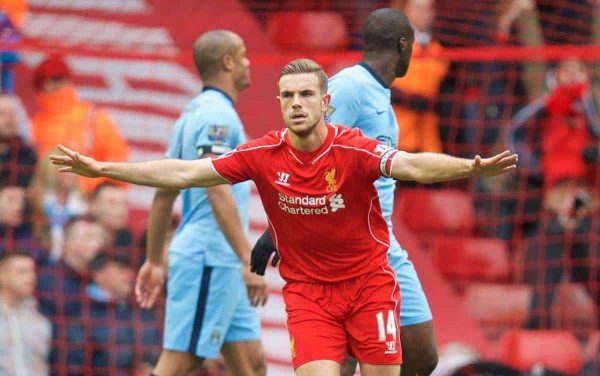 The lazy argument that some have for Henderson is that he is an incredibly hard-working, honest footballer getting the absolute most out of his rather limited ability.
Rival supporters seem to find it particularly hard to fully appreciate the England international- perhaps in the way Darren Fletcher often unfairly had his critics at Man United– but there are still some Reds fans who remain strangely unconvinced.
While Henderson's relentless running and understated defensive work are probably his greatest attributes, he is proving more and more that he possesses great attacking quality as well.
Jordan Henderson misplaced just one pass in the first half (95% pass accuracy), including 1 assist & 2 key passes. pic.twitter.com/Z4BtIJCa9M

— Squawka (@Squawka) April 13, 2015
His assist for Raheem Sterling's expertly-taken goal in Monday night's 2-0 win over Newcastle was his eighth of the season in the Premier League, and 12th in all competitions. No Liverpool player has more.
He has created 52 chances for teammates in the league since the start of 2014/15- only Raheem Sterling has created more (63)- and produces 1.7 key passes per game on average.
The 20-time capped England international is looking increasingly creative in his passing- he is showing more ambition on the ball than in his early days- while the quality of his crossing is the best in the current Reds squad.
https://twitter.com/timbolton1/status/587694638498193409
The 24-year-old is also beginning to show more of an eye for goal than he has previously, scoring four times in his last six league appearances.
The two stunning strikes against Manchester City and Burnley outlined his pedigree from distance, and there were signs in the Newcastle game that Brendan Rodgers may start giving him more license to get forward.
Henderson was looked at by the likes of Chelsea, Man City and United during his time at Sunderland, before Kenny Dalglish snapped him up. You don't have clubs like that tracking your progress if you are just a workhorse.
The Gerrard factor

The problem Henderson has is that too many people compare him to Gerrard, given the fact he plays in the same position and is likely to replace him as skipper when the 34-year-old leaves this summer. This is completely unfair.
Gerrard is widely acknowledged as one of the two best players in Liverpool's history, and has achieved unbelievable things during his career.
It would be virtually impossible for anyone to come him and be as magnificent as he was at his best, when you consider he is one of the finest midfielders of his generation.
[pull_quote_center]Rodgers: I've said before, Jordan Henderson is not Steven Gerrard's replacement. Steven Gerrard is irreplaceable.[/pull_quote_center]
Paul Scholes has never been properly replaced at United, Thierry Henry wasn't at Arsenal and Yaya Toure probably won't be at City.
Henderson is not on Gerrard's level and never will be, but that does not make him a failure if he doesn't reach the heights of his legendary teammate.
As it happens, 'Hendo' has often upped his performance level when Gerrard has been out of the side, which perhaps shows promising signs that he will thrive even more once the skipper has gone completely.
Further improvements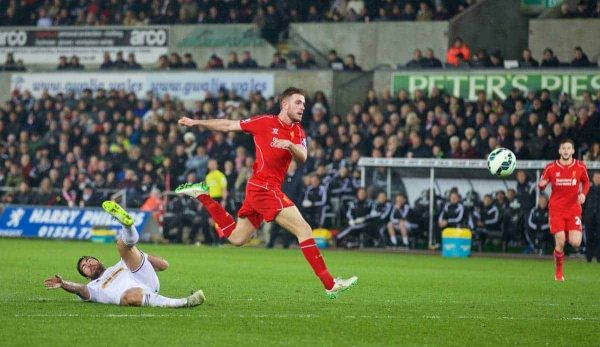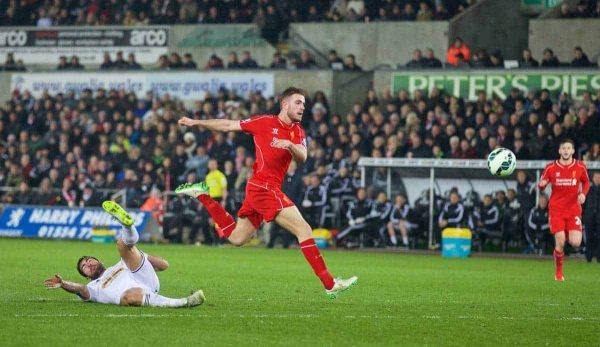 It's worth stressing that Henderson still has plenty of improving to do, if he is to become one of the Premier League's best midfielders over the next five or six years.
His use of the ball isn't always the most precise or incisive, and he can sometimes find himself on the periphery of things against the top teams.
He doesn't possess the natural touch of someone like Philippe Coutinho, and can sometimes look a little rushed because of it.
Henderson also has to start becoming a more regular goalscorer from the middle of the park; something that is seen as pivotal in a top-class box-to-box midfielder.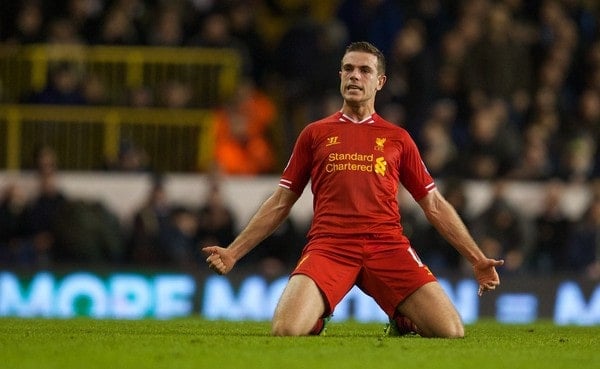 Expecting him to be as prolific as the likes of Gerrard and Frank Lampard in their prime is asking too much, but a minimum of 10 goals a season should certainly be the aim.
20 goals in 179 Liverpool appearances to date is nothing to write home about, and his current tally of seven is his best return in a single campaign in his career so far.
He has shown the quality he can possess in goalscoring areas; he just needs to add consistency in his shooting and intelligence when it comes to making runs from deep. That should come with time.
Conclusion

Sadly for Henderson, his slightly gritty style of play means he will always have his detractors, much in the same way Dirk Kuyt did during his excellent six years on Merseyside.
While his energetic, never-say-die manner is what defines him as a player, he is showing this season more than ever that there is much more to his game.
His assist count is extremely impressive, and there are signs that he is starting to become more of a goalscoring threat too.
Jordan Henderson has now been directly involved in 6 goals in his last 6 Premier League games. pic.twitter.com/vBMzdAlTz7

— Squawka (@Squawka) April 13, 2015
At 24, the likeable vice-captain is still a few years away from his peak, and will only improve his overall quality and decision-making with age.
Liverpool have a real gem on their hands with Henderson, whether his critics like it or not.
All statistics courtesy of Squawka and WhoScored.
[interaction id="552fc0147fdf079b4e3ee17a"]