After showing promise following their summer arrivals at Liverpool, Alberto Moreno and Javier Manquillo have fallen to the wayside this season. Jack Lusby asks why.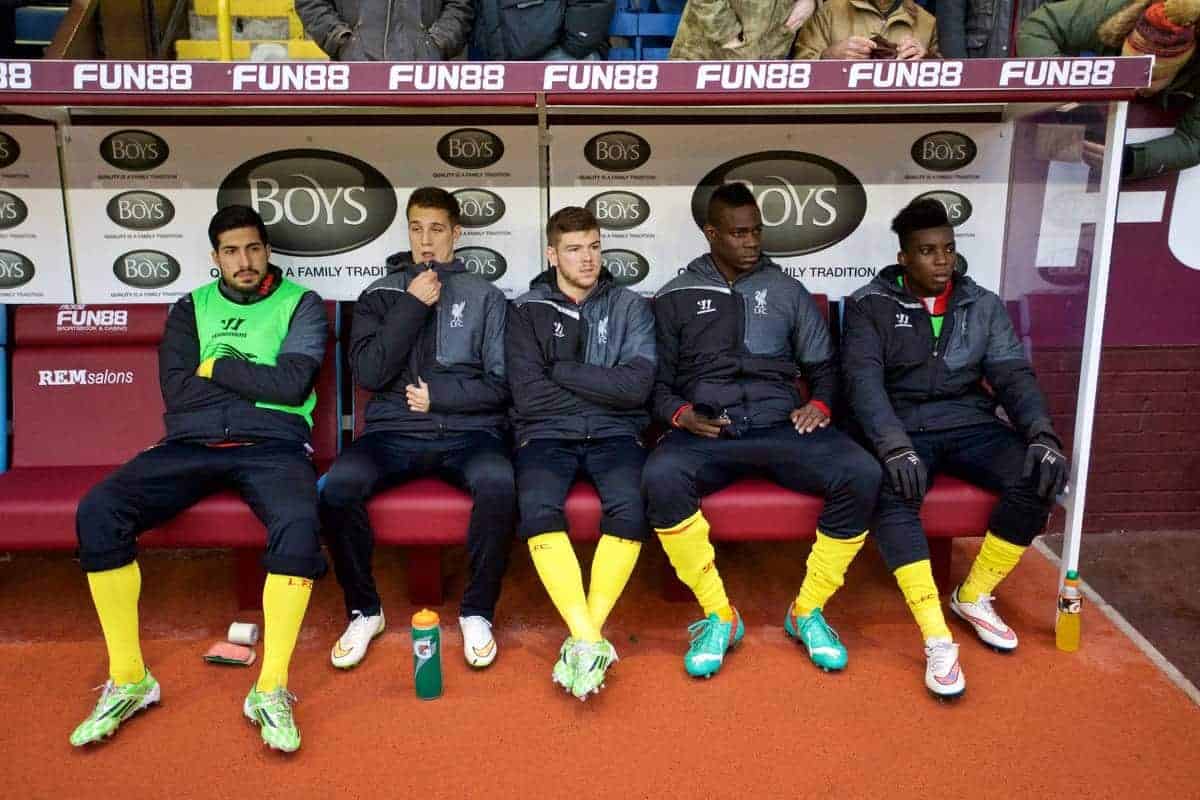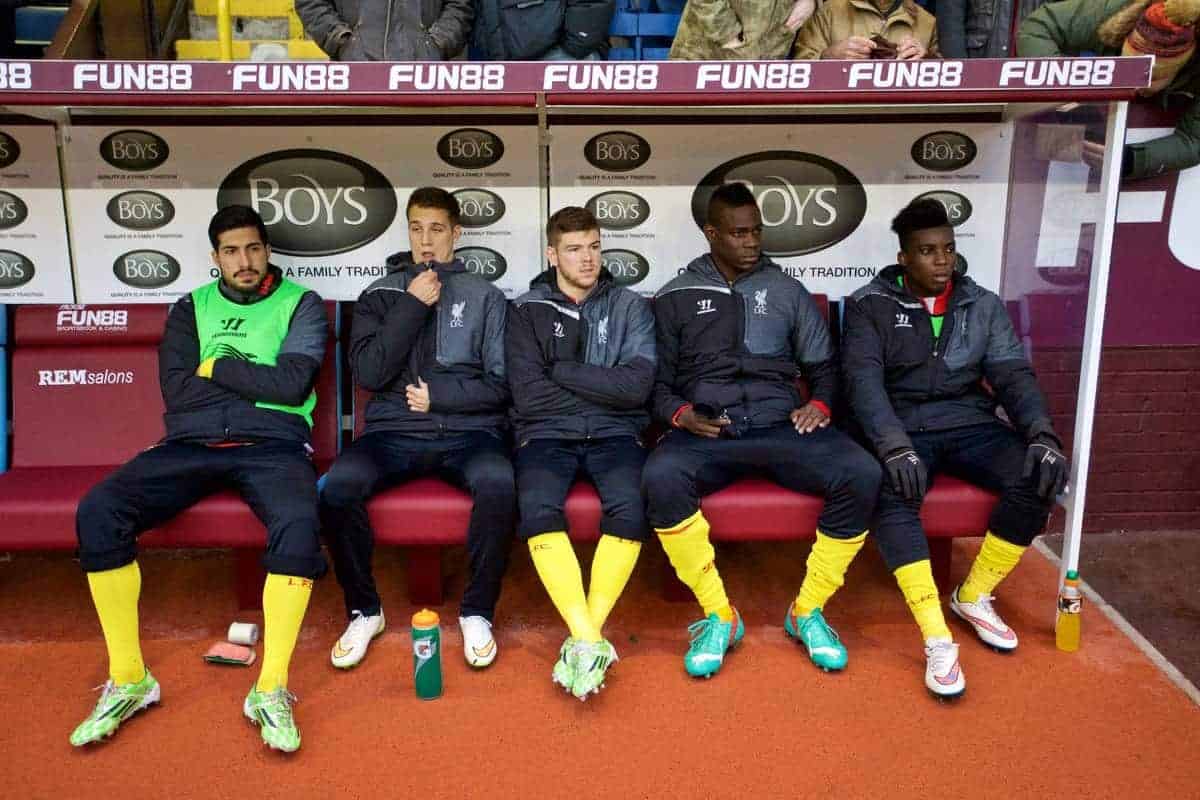 When Spanish full-backs Alberto Moreno and Javier Manquillo arrived on Merseyside last summer, Liverpool's problematic defensive flanks seemed to have finally found their salvation.
Moreno, who joined in a £12 million deal from Sevilla, boasted European experience from his long spell with the La Liga side, and looked a far cry from the absent-minded Jose Enrique.
Manquillo, a two-year loan signing from Atletico Madrid, had recovered from a long-term injury and found form that represented a significant upgrade on the similarly oblivious Glen Johnson.
It started well, but since the turn of the year their respective fortunes have nosedived.
More often on the bench or out of the matchday squad, just why are Moreno and Manquillo's talents being ignored by Brendan Rodgers?
Early Promise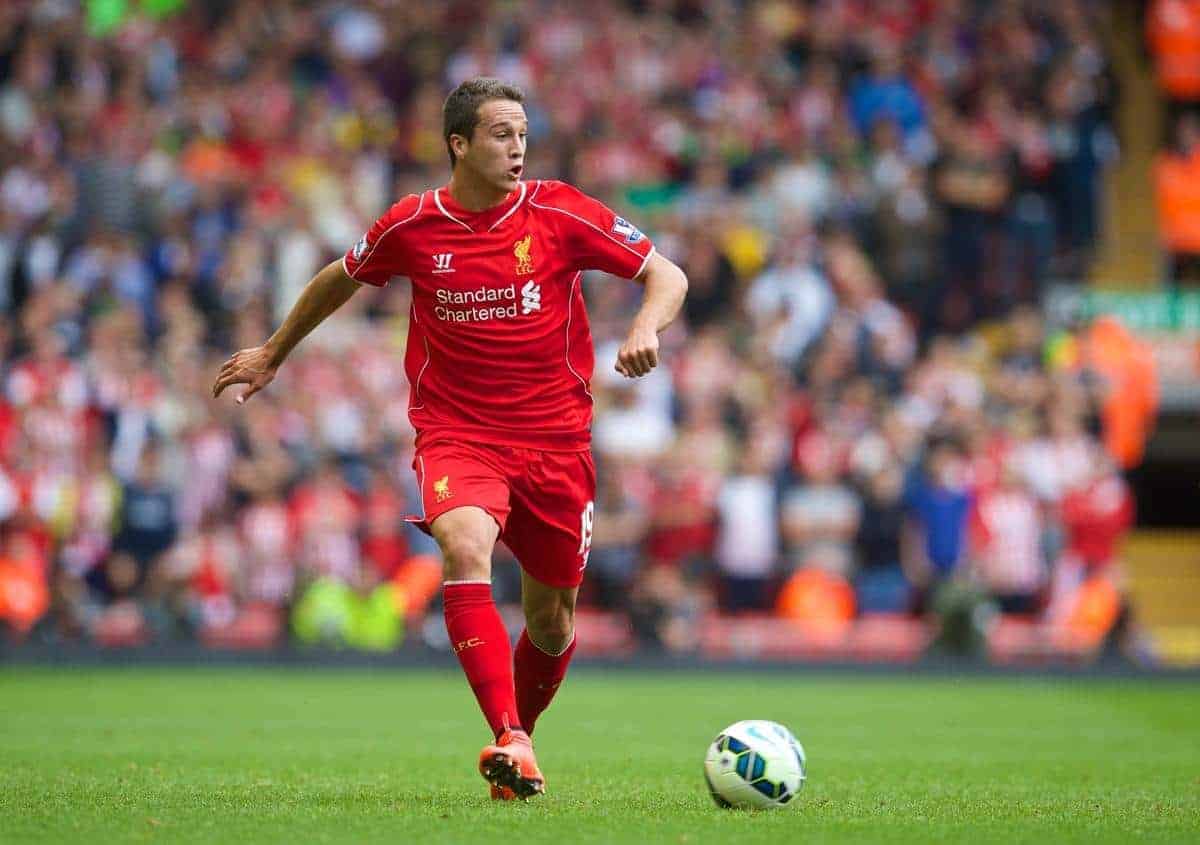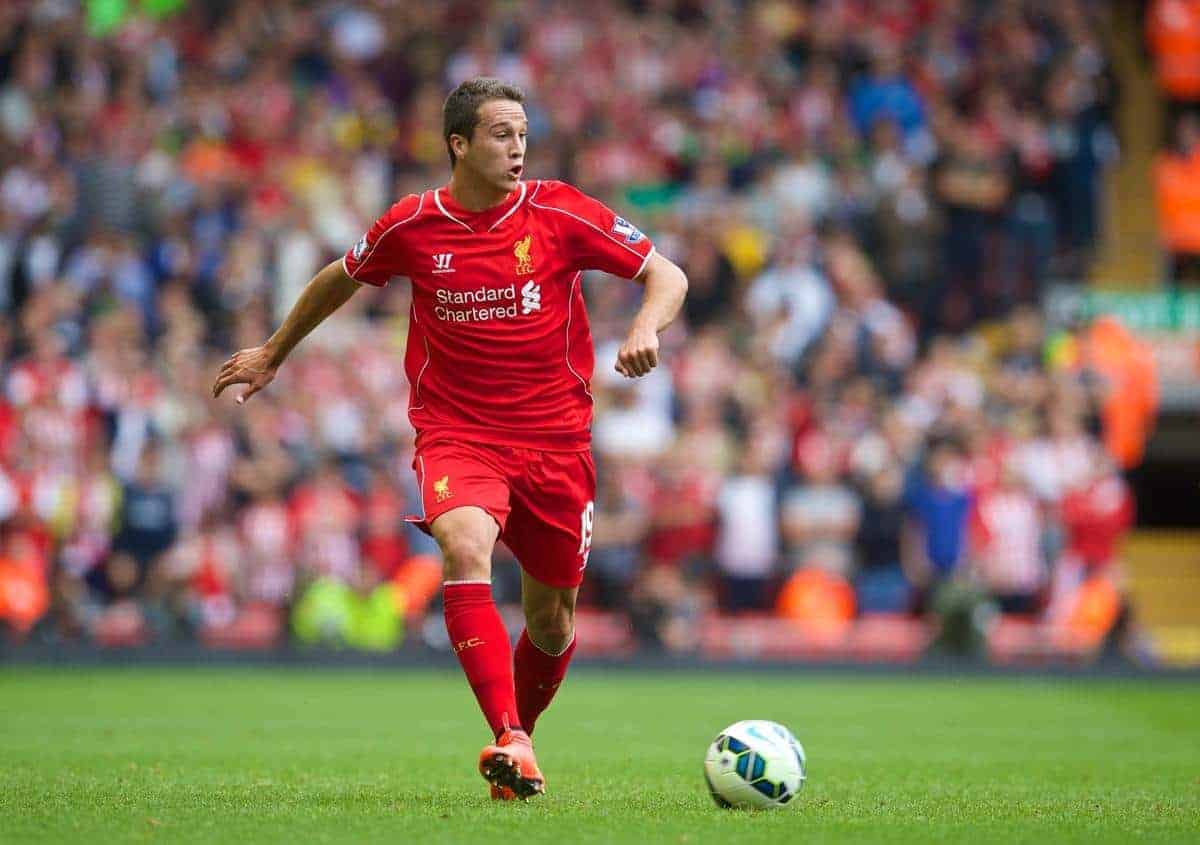 Shortly after the August arrivals of Moreno and Manquillo, Rodgers was full of praise for the pair, outlining their talents and their long-term importance at Liverpool:
"Both were brought in because they can defend. Young Javi at right-back is only 20 years of age, but he's like a rash. He's all over attackers and he's hard to beat. He gets forward well and he wants to create.

"Young Alberto Moreno is the same. He's 22 years of age. He can defend. He's quick on the recovery and I think everyone has seen his pace and his quality going forward.

"They'll adapt more to this level and the league itself and the physicality of the league, they are only going to get better. But in the meantime, they are two real terrific young guys, who have settled well into the club.

"They are loving their life in Liverpool and they are really enjoying their football. As time goes by, they will improve with that."
Rodgers was right to be enthusiastic; both Moreno and Manquillo performed well in their opening months for the Reds.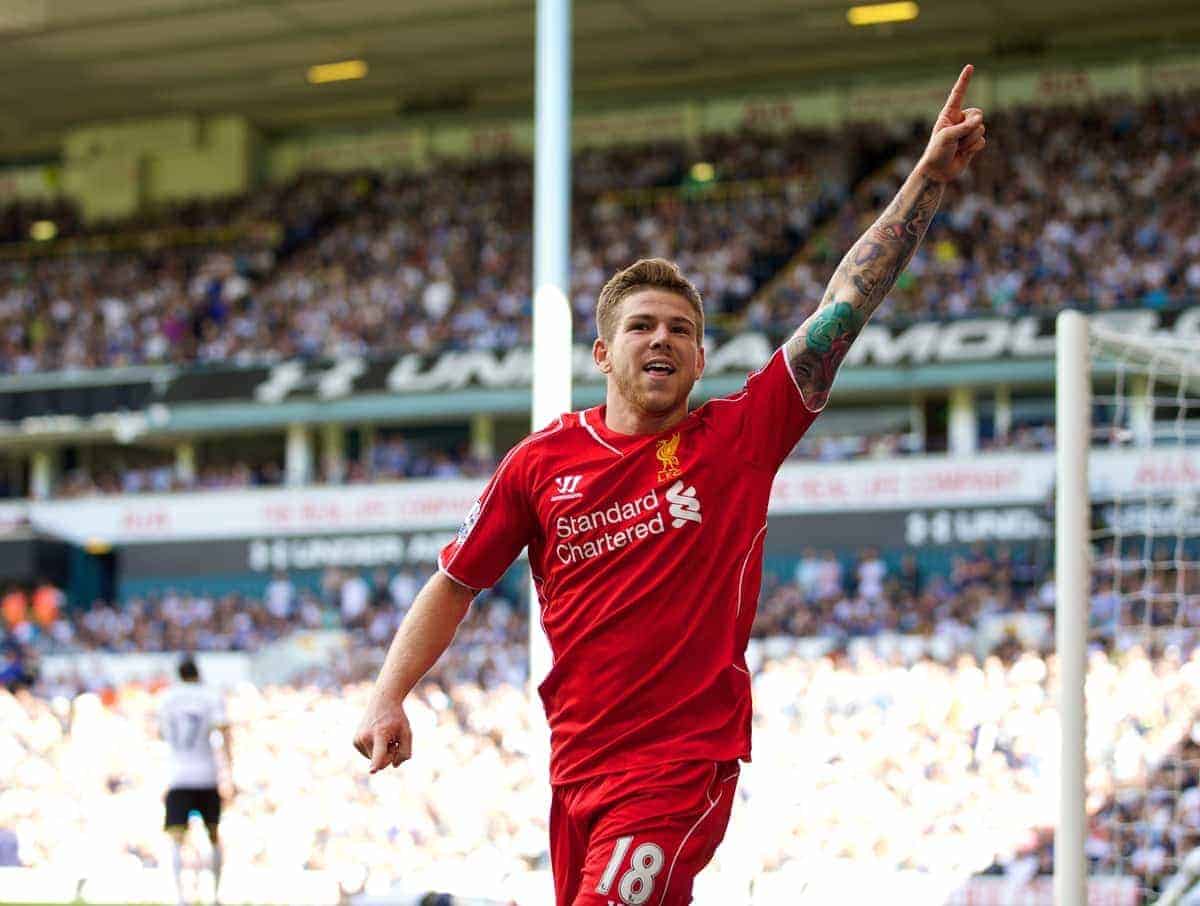 Moreno evoked former Reds left-back John Arne Riise with a spectacular goal in only his second Premier League appearances—the 3-0 away win over Tottenham Hotspur in August—robbing Andros Townsend before sprinting the entire Spurs half and firing low beyond Hugo Lloris.
Manquillo was slightly less ostentatious with his talents, preferring a defence-first approach, with stand-out performances against Southampton and Spurs.
They balanced each other out perfectly, Moreno the unabashed, attack-heavy left-back and Manquillo his reserved, defensive right-back foil.
When Moreno attacked, Manquillo was there to cover and form a three-man block at the back with the centre-backs; when Liverpool were under fire, they held the line well.
Despite this impressive from, fellow summer signing Dejan Lovren felt the need to indirectly criticise the pair for not speaking the same language as he did, declaring in September that: "When the players—the left and the right-back—are not so good with English like me and Sakho it is a little bit harder."
Rodgers seems to have taken somewhat of a disinterested approach to the pair now, too. Manquillo hasn't started a league game for the Reds since the end of December, while Moreno has been absent for the past four clashes.
Moreno vs. Johnson, Manquillo vs. Can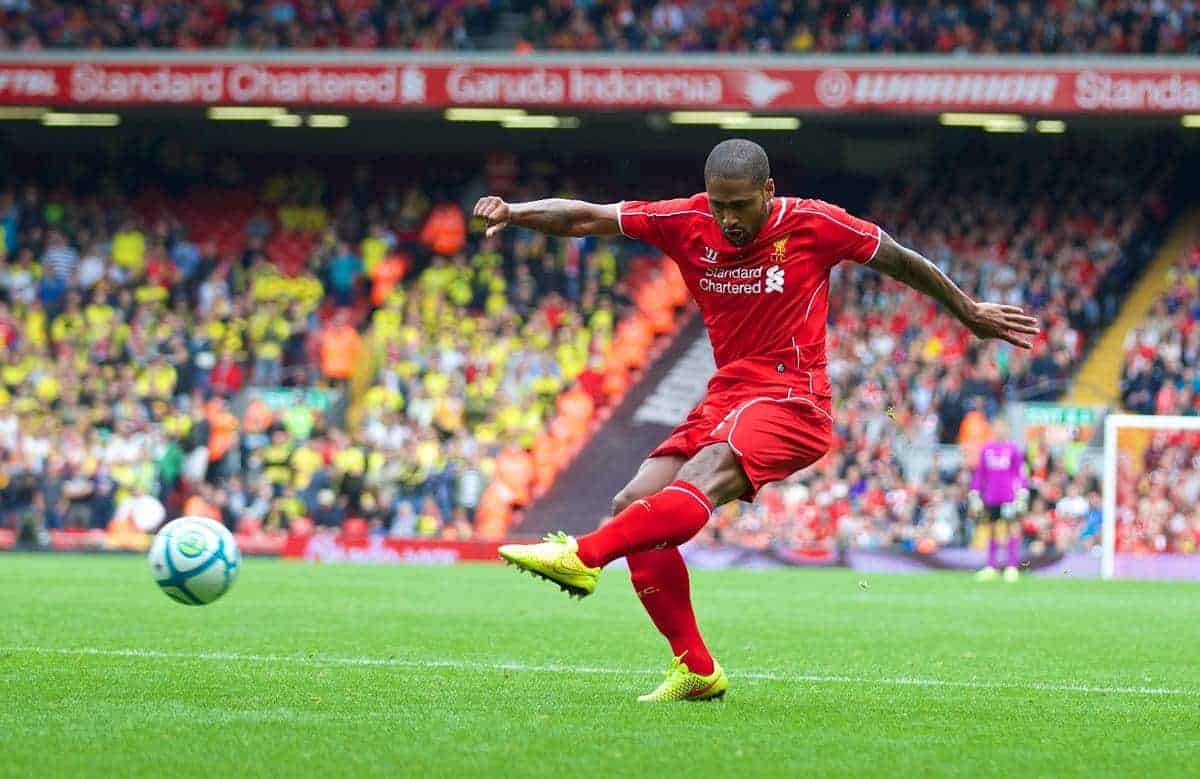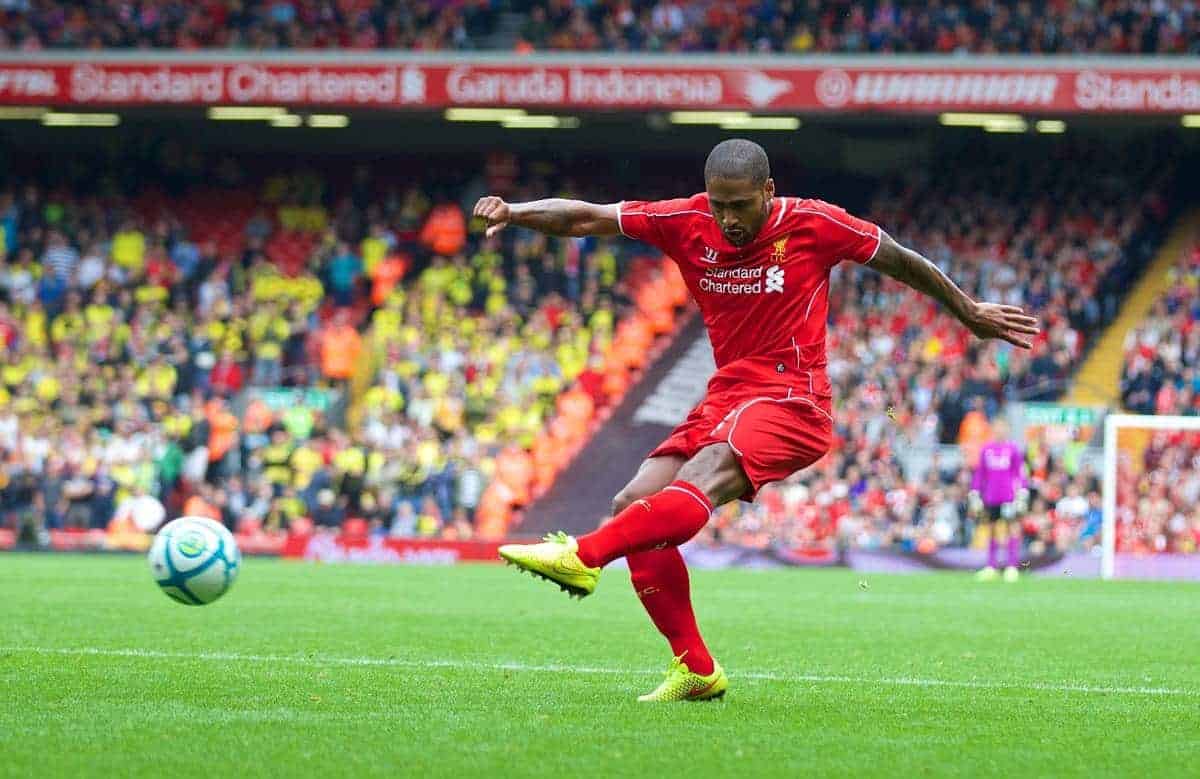 At just 21 and 22 respectively, it would normally be expected that Manquillo and Moreno would spend time on the sidelines in their first season with a new club and in a new league, as Rodgers rightly pointed out the need to settle.
But as Liverpool's season comes to a close, and with little to play for, Rodgers continues to prefer out-of-position pair Johnson (left-back) and Emre Can (right-back) to the Spaniards.
This seems ludicrous, particularly given how meagre they both are in these roles, as Liverpool's 1-1 draw with Chelsea on Sunday outlined.
Johnson was relentlessly exploited when it came to his defensive positioning—caught out twice in two minutes by a marauding Willian, who could have easily put the tie to bed with these openings—while Can, although not faring too poorly up against a decidedly out-of-sorts Eden Hazard, was far from a beacon of defensive stability.
This is a major weakness in Liverpool's current system, and the solution should be staring Rodgers in the face.
Statistically, in terms of defence, Manquillo and Moreno outweigh Can and Johnson in their full-back roles:



With full-back becoming a weakness for Liverpool again, and neither Johnson or Can looking suited to their roles when it comes to defence, why is Rodgers ignoring Manquillo and Moreno?
Why Ignore Them?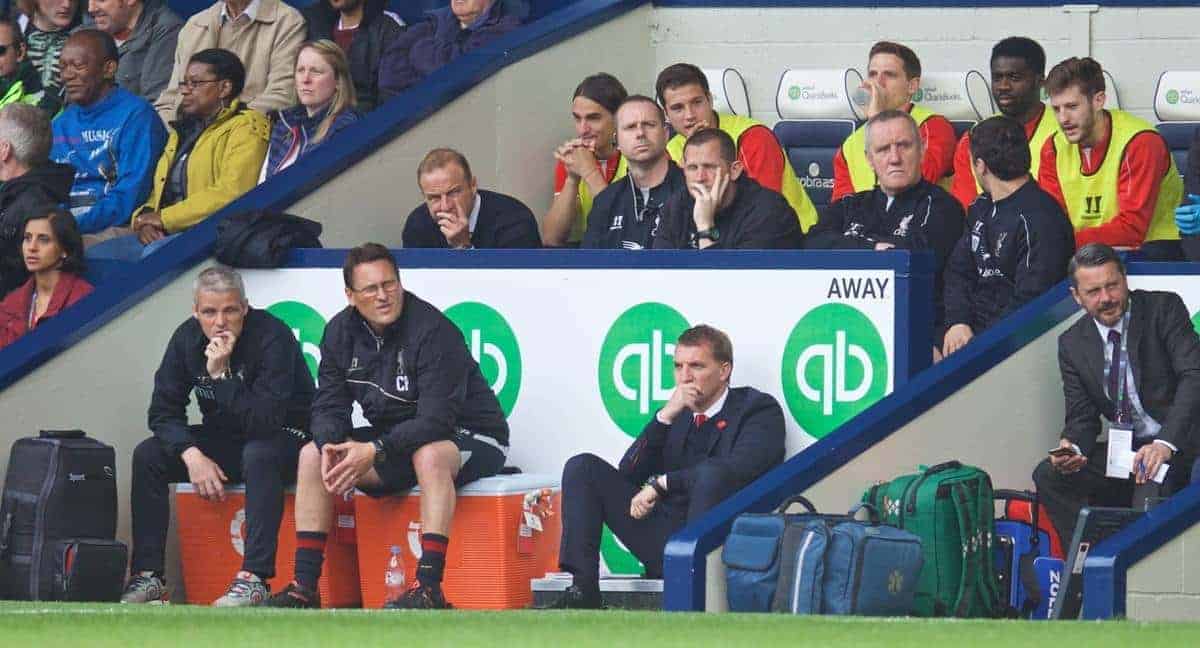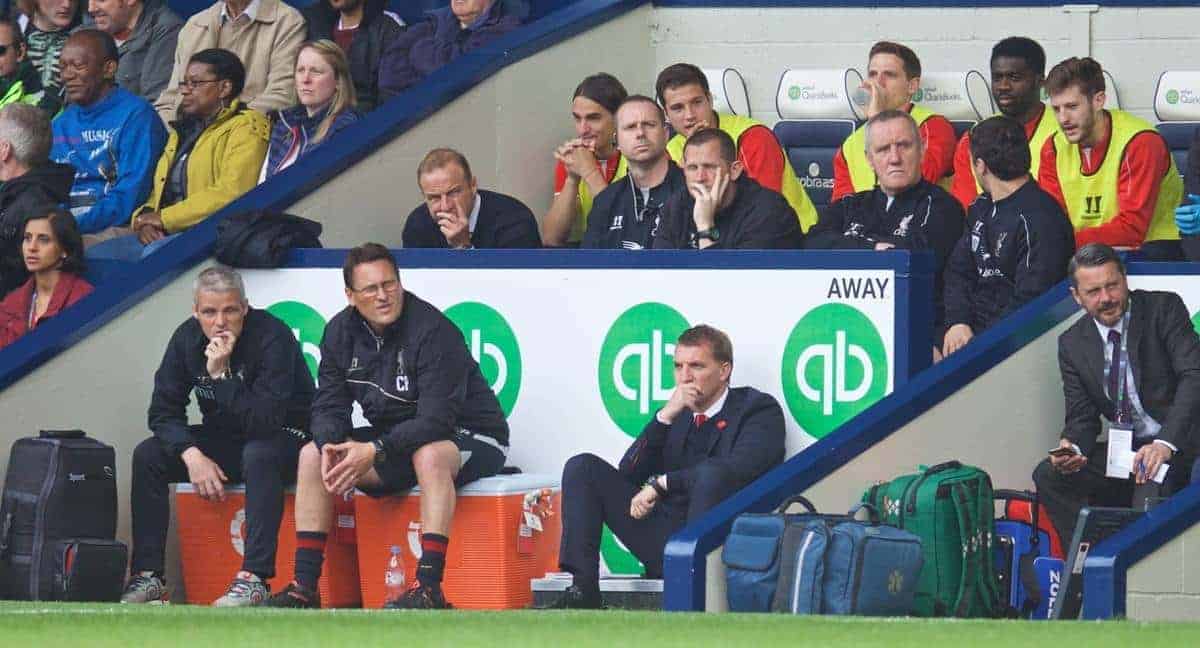 Rodgers recently gave a suggestion as to why Manquillo hasn't featured in the league for the Reds since the turn of the year, whilst he assured the right-back he had a future at the club.
"When the system changed it was obviously a little more difficult for him," he said.
"He is a good kid and hopefully he comes back in pre-season and can work well and work his way into the team."
So Rodgers has pinned Manquillo's absence on his defence-first unsuitability to the 3-4-2-1 system he hasn't used in the past four games?
Oddly enough, one of Manquillo very best games for the Reds came at right wing-back in this system—in a season-high team performance in December's 4-1 thrashing of Swansea City.
It is a myth that the 21-year-old is completely useless in attack — his crosses from deep were useful in the first half of the season.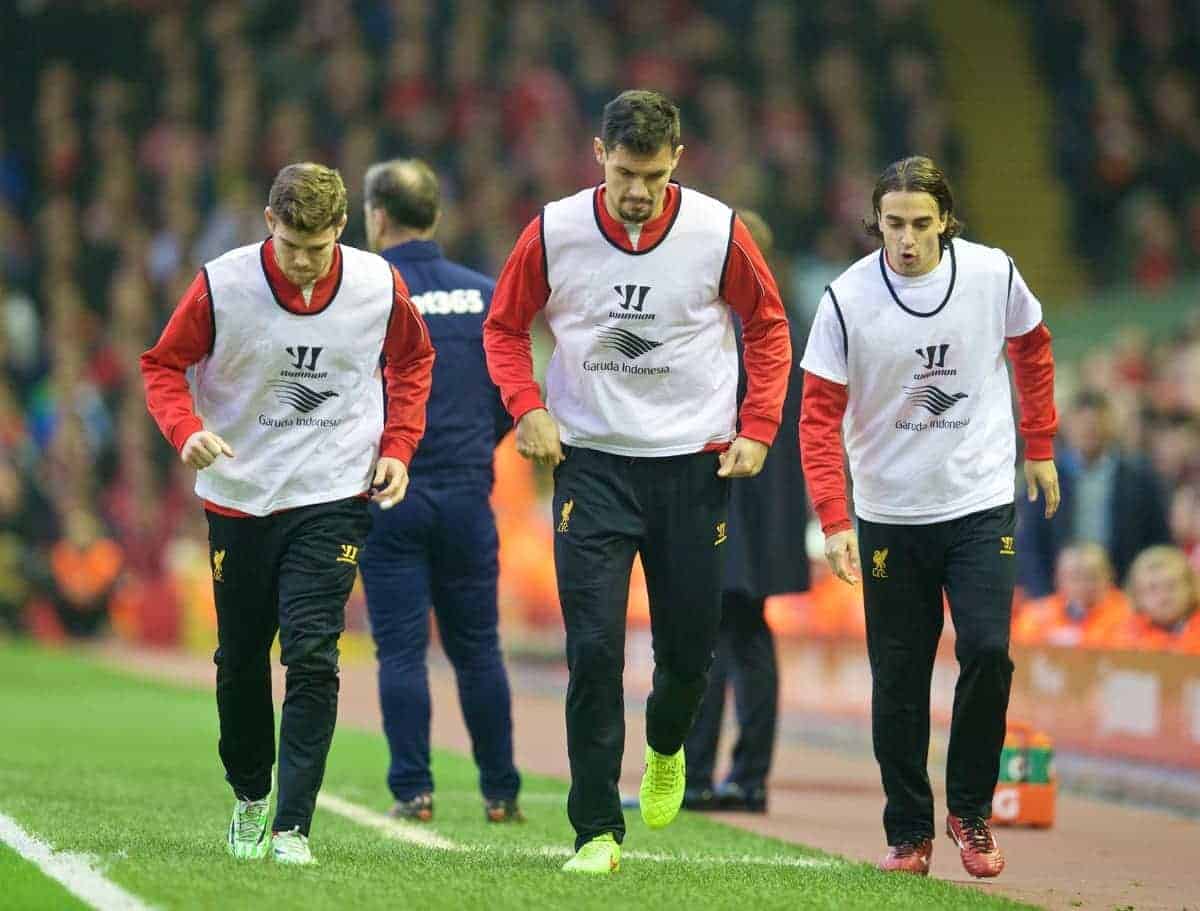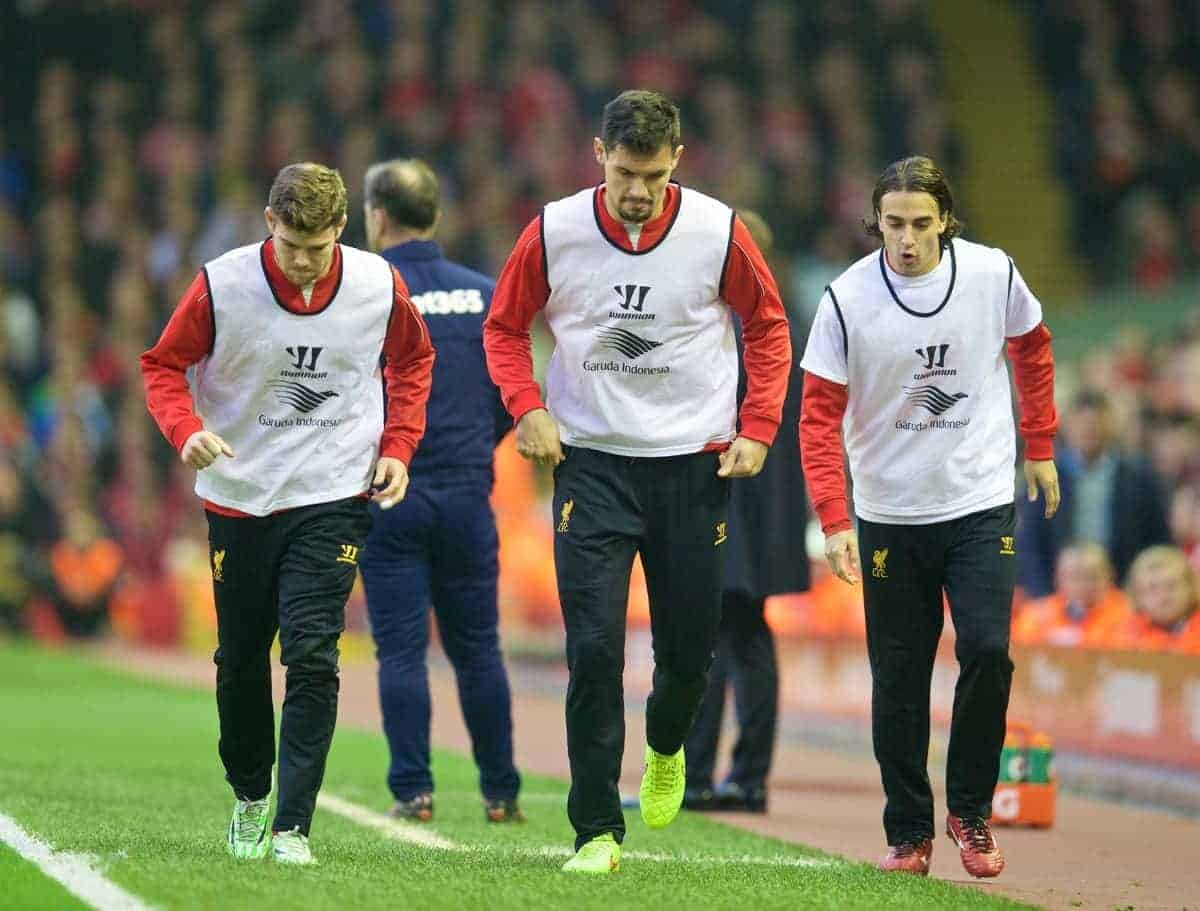 On the left flank, why Moreno is consistently bench-warming while Johnson sees out his contract aimlessly on the pitch is unfathomable—why persist with a player who is no part of the club's future, when a £12 million summer investment rots on the bench?
The 22-year-old had endured a blip in form before he was dropped, but Johnson has hardly fared better.
Moreno seemed to be developing his defensive game nicely, but this has now been curtailed.
With just two games left to play this season, and with nothing to play for, Moreno and Manquillo must be restored to the defensive flanks in Rodgers' flat back four.
To ignore a pair of players who should represent the club's long-term solution at both left and right-back in favour of players who are either leaving the club at the end of the season or quite obviously more effective elsewhere is unfathomable.
How else are they supposed to adapt, Brendan?
[interaction id="5550e0fde0919464739aaf7f"]
Statistics via WhoScored.
Should Alberto Moreno and Javier Manquillo be starting for Liverpool and left-back and right-back? Let us know in the comments below.