Brendan Rodgers has spoken of Liverpool's priorities in this summer's transfer window amid mounting criticism over the club's transfer policy and lack of goals this season.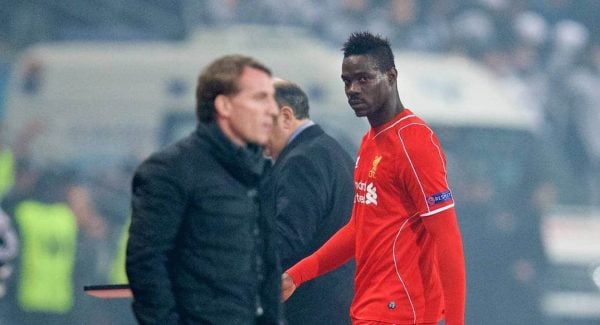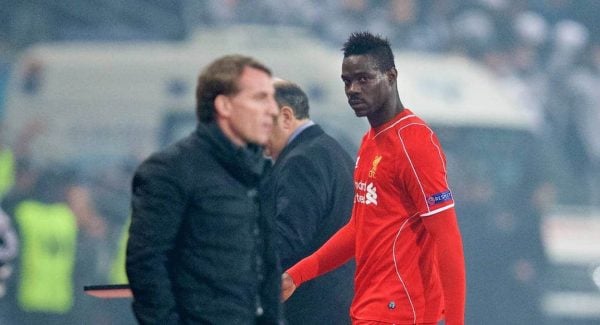 Much of the criticism for the lack of goals has fallen at the feet of Mario Balotelli, who will miss Saturday's visit of struggling QPR with a foot injury sustained at Hull.
Back in August, after performing a U-turn on the decision to sign the Italy international, Rodgers admitted he took a calculated gamble.
That has not paid off, with Balotelli scoring just four goals all season, and with Liverpool dropping seven points behind fourth-placed Manchester United attention has inevitably turned to Liverpool's transfer committee.
Made up of Rodgers, head of recruitment Dave Fallows, chief scout Barry Hunter, head of performance and analysis Michael Edwards, Mike Gordon, a Liverpool director who also sits on the board of owners Fenway Sports Group, and chief executive Ian Ayre, there has been criticism of the method and application of conducting transfers.
Rodgers has regularly had to defend the set-up and did so again when challenged.
"When I came to Liverpool I knew 100 per cent how the club worked," he said.
"But on top of that we have a good team of people here and we all work well together – we understand the model here and how it functions.
"We have to look at it and work out in the summer what is going to improve our squad again to put up a better challenge and more consistent challenge for next season.
"Naturally, come the end of the season, you look to improve the squad and what I've said is we've been short on goals, but that's not just the strikers it's a collective responsibility.
"These are areas where we have analysed and want to improve going forward."
Priority is a proven, front-line striker who can play week in, week out as Sturridge's problems this season, with thigh and calf injuries sidelining him for five months before this latest issue with his hip forced the club to send him to the States.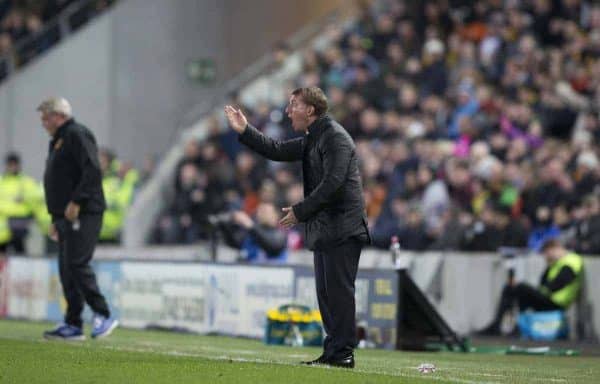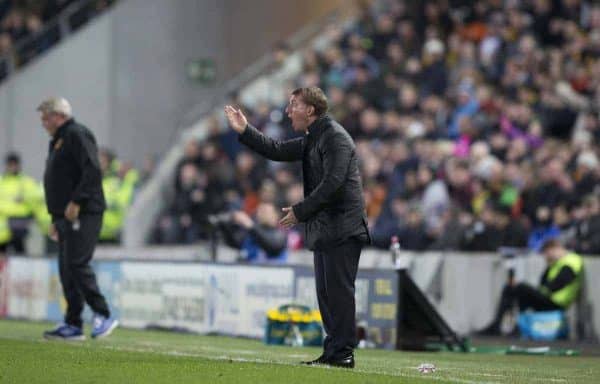 "I think we have found some underlying issues that maybe relate to Daniel's issues and problems this season and the ongoing problems he's had, so the medical team here, liaising with some of the medics in America, are doing everything we possibly can to give Daniel every opportunity to stay consistently fit and available," said the Reds boss.
Asked whether part of Sturridge's problems were mental, Rodgers added: "I'm not sure. Daniel is like every other player – he wants to play and be available.
"It is just unfortunate for him. If you track his career he's had little issues along the way.
"We have to do everything we can to get him on the training field and into the game, hence the reason for looking into the issue."
Last month Sturridge spoke to Press Association Sport about his fitness issues this season and he stressed psychologically he was fine.
"Every season you learn something new and this season I have learned you have to be mentally strong, and I am mentally strong so I've learned a new lesson," he said.
"I know what I need to do, know where I have to go and I know where I want to be as well, so for me it is important to just continue and look forward to the future."