Christian Benteke is persistently linked as Liverpool's top priority when it comes to signing a centre-forward this summer, and Jack Lusby believes this is a mistake.

Brendan Rodgers needs a striker, or three, and seemingly casting his net across the Premier League alone, Christian Benteke has reportedly stood out as his prime target.
According to reports: "Benteke will decide his future in June after playing in Belgium's end of season internationals as Chelsea, Manchester United, Liverpool and Roma weigh up £30million bids.
"Villa are unlikely to stand in his way if they receive an offer of £32m for him."
But is Benteke the right man for Liverpool?
For £32 million, the Belgian would be another costly mistake for the Reds this summer.
Christian Benteke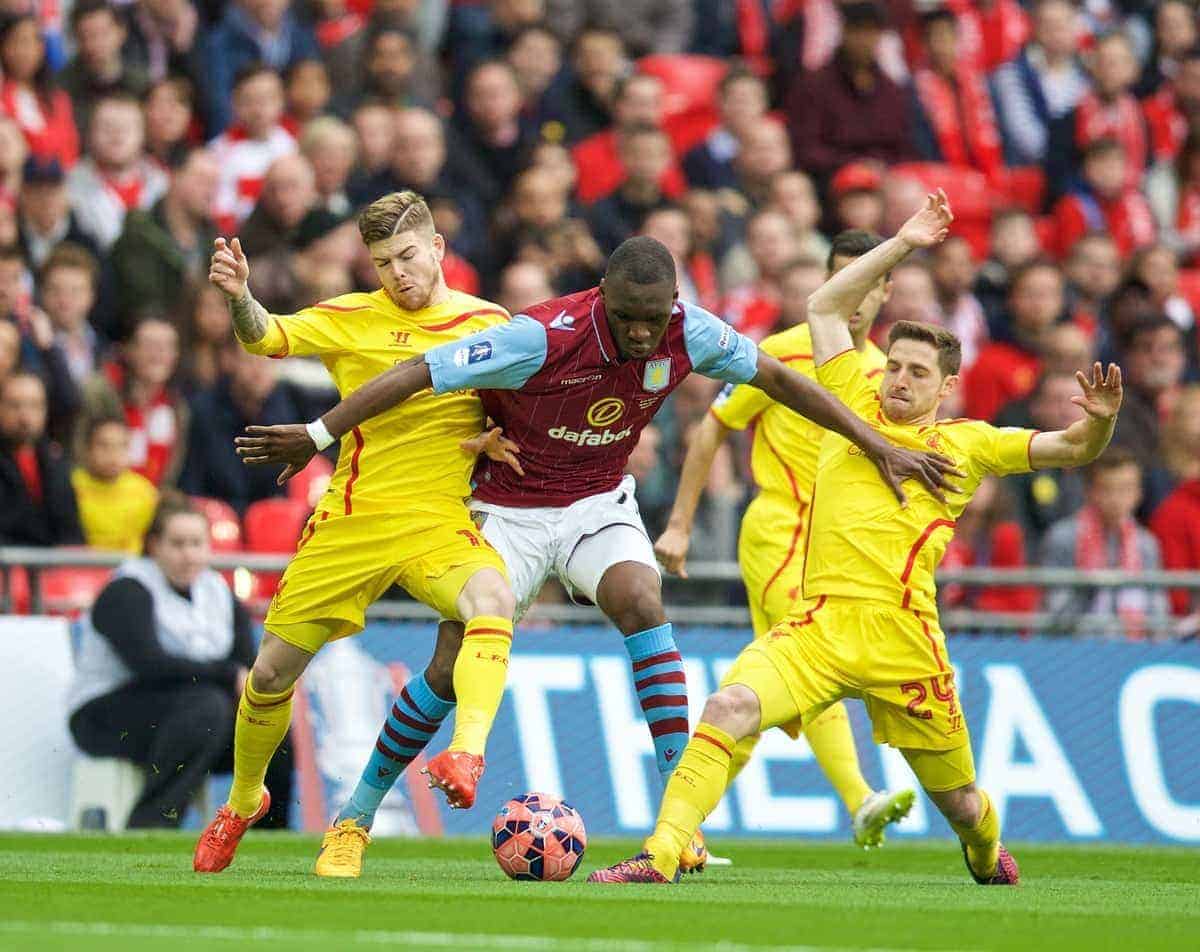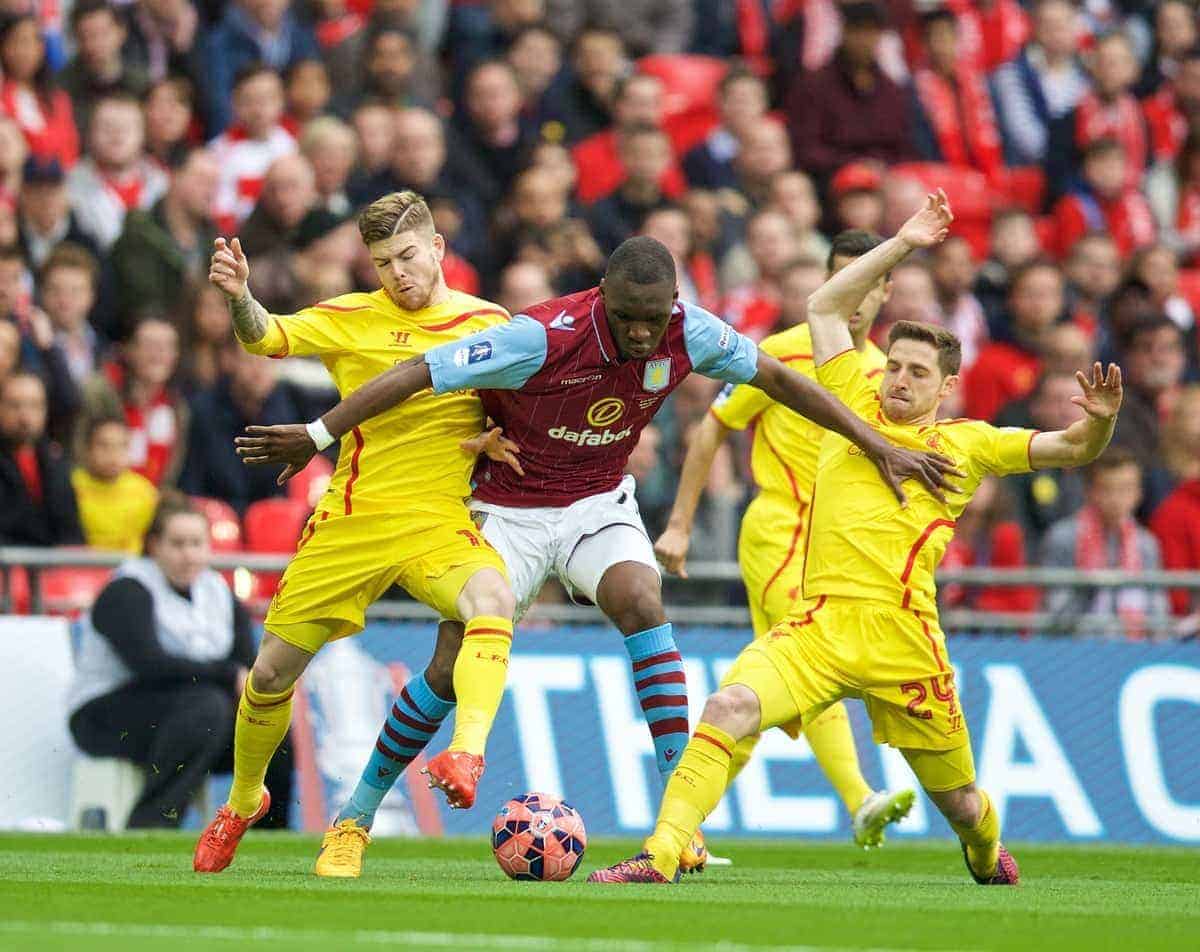 Benteke has revitalised Villa's season. The introduction of Tim Sherwood in February has seen the 24-year-old given a focal role in the Villans' attack, and he has thrived.
He has scored 12 goals in 27 games this season, after recovering from a serious Achilles injury.
Benteke is Villa's attacking beacon, and a constant point of reference under Sherwood—everything goes through Benteke, and everything is tailored to his strengths.
Typically, Sherwood has lined his Villa side up in a 4-3-3 formation, with a combination of Jack Grealish, Gabriel Agbonlahor, Charles N'Zogbia or Andreas Weimann swarming around Benteke as a lone striker.
He is able to bully opposition defenders with his physicality when Villa are playing with a direct style, but he can often be found dropping deep to combine with his midfield colleagues.
Naturally, too, his goalscoring record is one of the most important factors. In 87 Premier League games since his £7 million arrival from Genk, he has scored 41 goals.
Benteke is a hugely effective centre-forward, and one of the Premier League's best when on top form, so why would signing him be a mistake for Rodgers?
Rodgers' Style of Play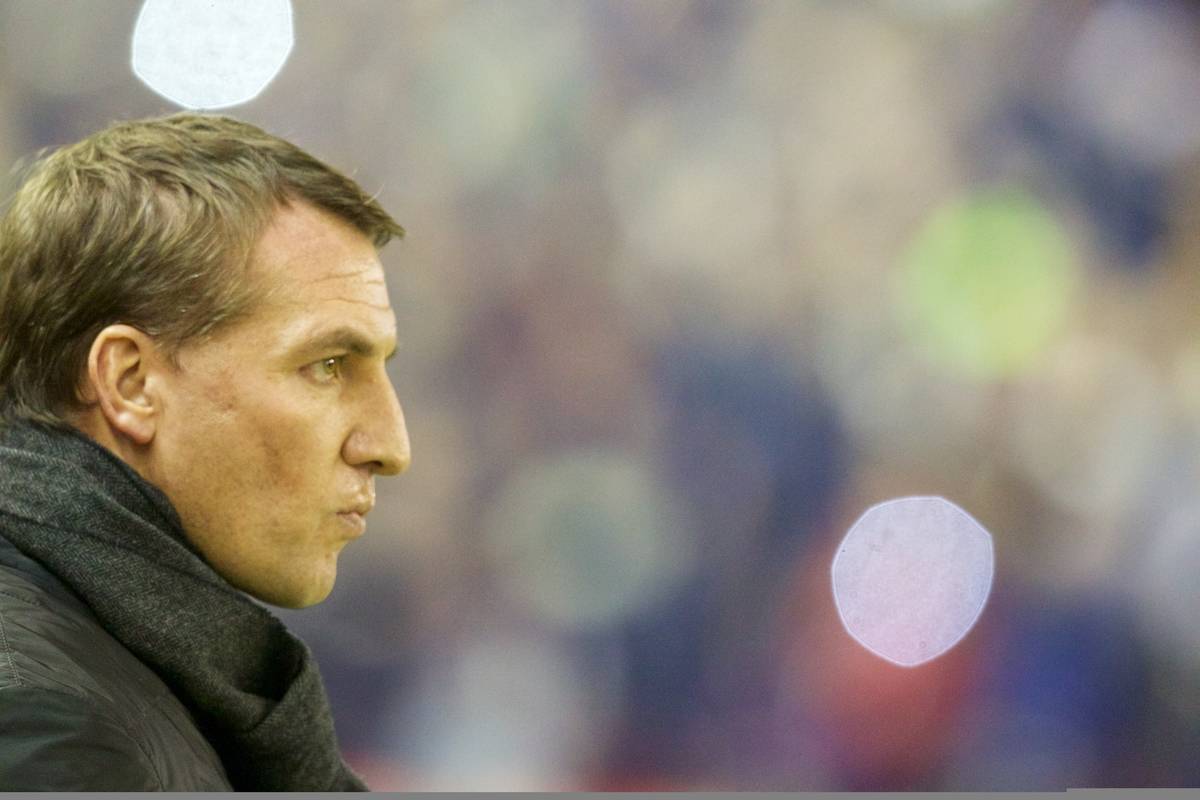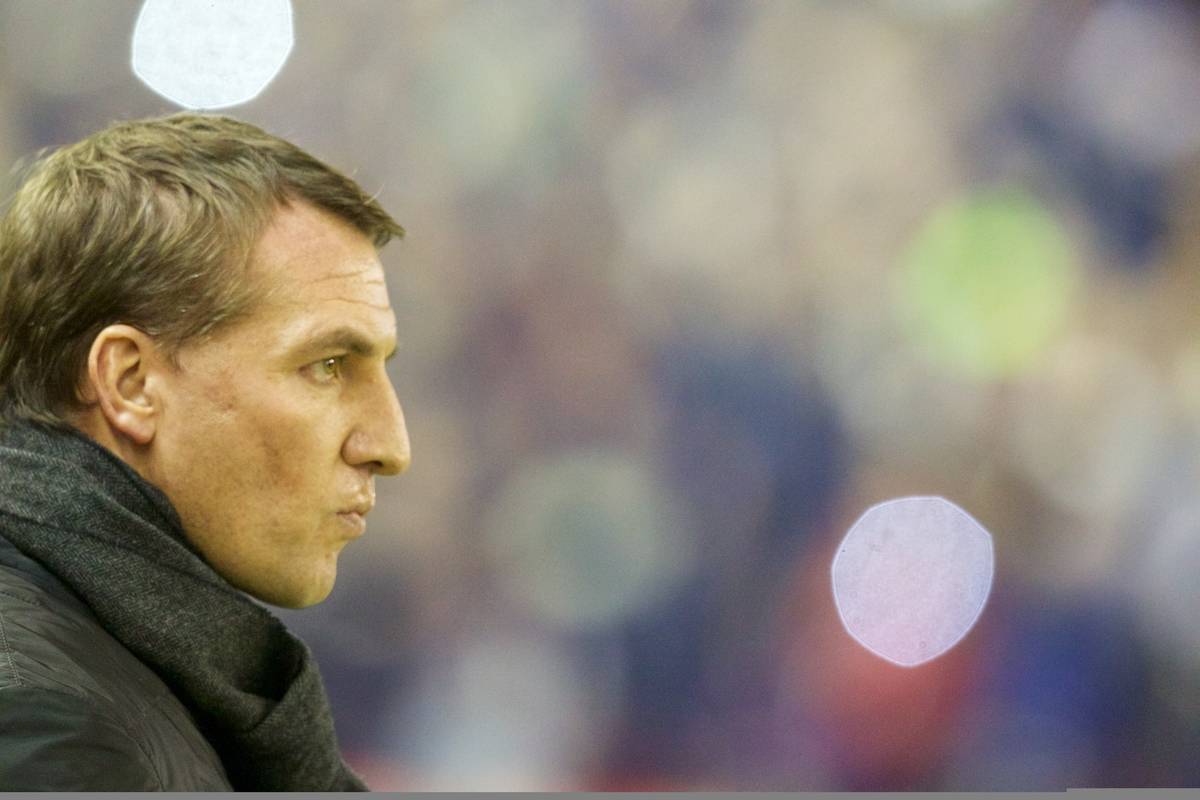 Liverpool's system under Rodgers has developed over the past three seasons, but each incarnation points to a similar set of requirements when it comes to the centre-forward in his style of play.
Rodgers discussed this in detail ahead of this season, suggesting that his Liverpool have "evolved."
"The style has evolved from the first day I came in, and it's continuing. We can make passes; if we sit deep, we can play on the counter-attack; we can sit on a low block or we can press high," he said.

There's a real flexibility now and it's a huge credit to the players that we can now flip from formation to formation. The style doesn't change, but the system does."
This references Liverpool's ability to switch from a 4-4-2 diamond to a fluid 4-3-3 or a more compact 4-2-3-1, in theory, and while this season has not been the best example of this with success largely coming from a switch to an innovative 3-4-2-1 system, this is clearly the flexibility that Rodgers is attempting to foster.
"As time has gone on, we've added penetration—it's much better. We're much quicker with our passing, the speed of our game is better and obviously we've got quality at the top end of the field."
Rodgers' words on the overwhelming level of attacking football that Liverpool had reached last season point to foundation to his success in 2013/14.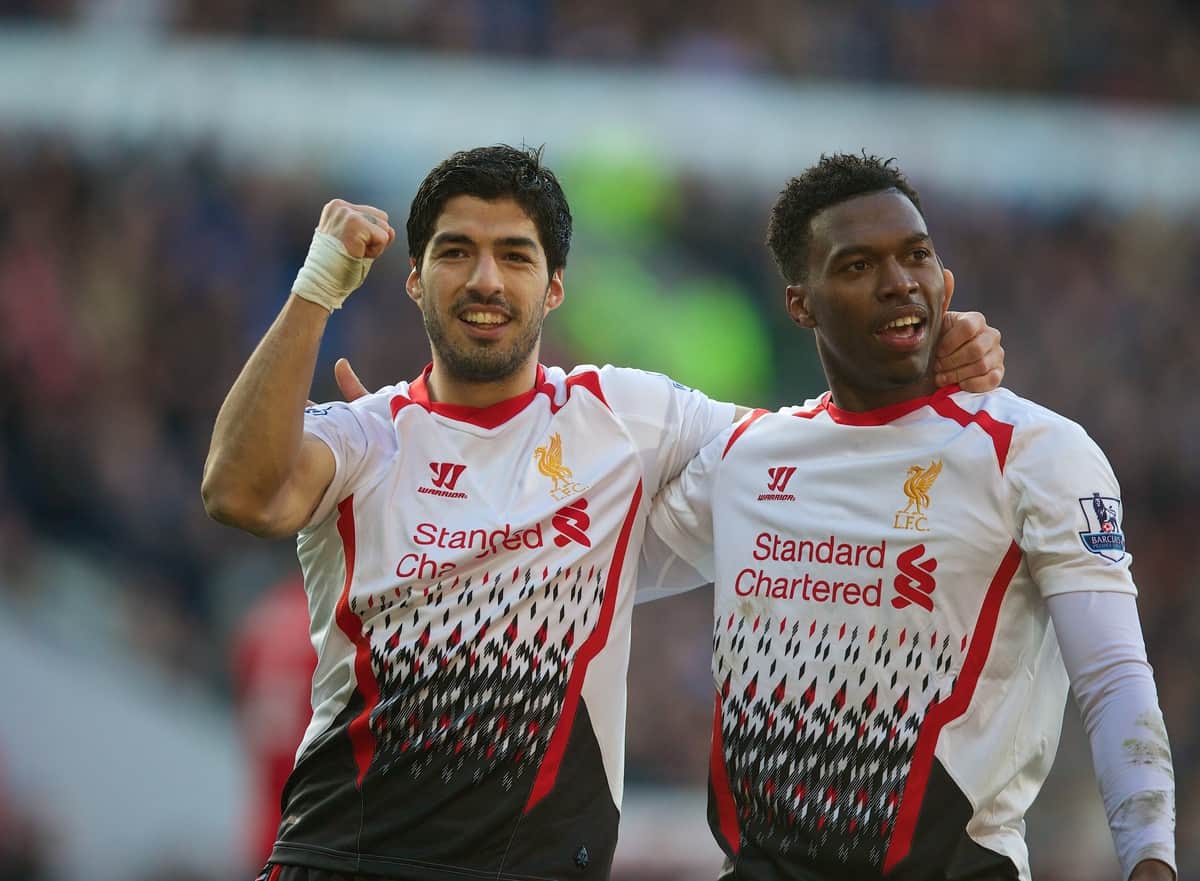 Much of this can be attributed to the dual talents of Luis Suarez and Daniel Sturridge, and their lightning-fast, near-telepathic understanding.
But credit should also go to the quick-thinking Philippe Coutinho.
"He is the one that gets the team ticking, gets the movement in front of the ball," Rodgers said of Coutinho in pre-season, and this has become abundantly clear as the No. 10 has risen to the fore this term.
At many times this season, Liverpool have looked at odds with Coutinho's vision, and this has been one of the largest contributors to their inability to penetrate in attack, and this must be addressed this summer.
So where does Rodgers turn in the transfer market? Is Benteke really the right fit?
Where Does Brendan Rodgers Turn in the Transfer Market?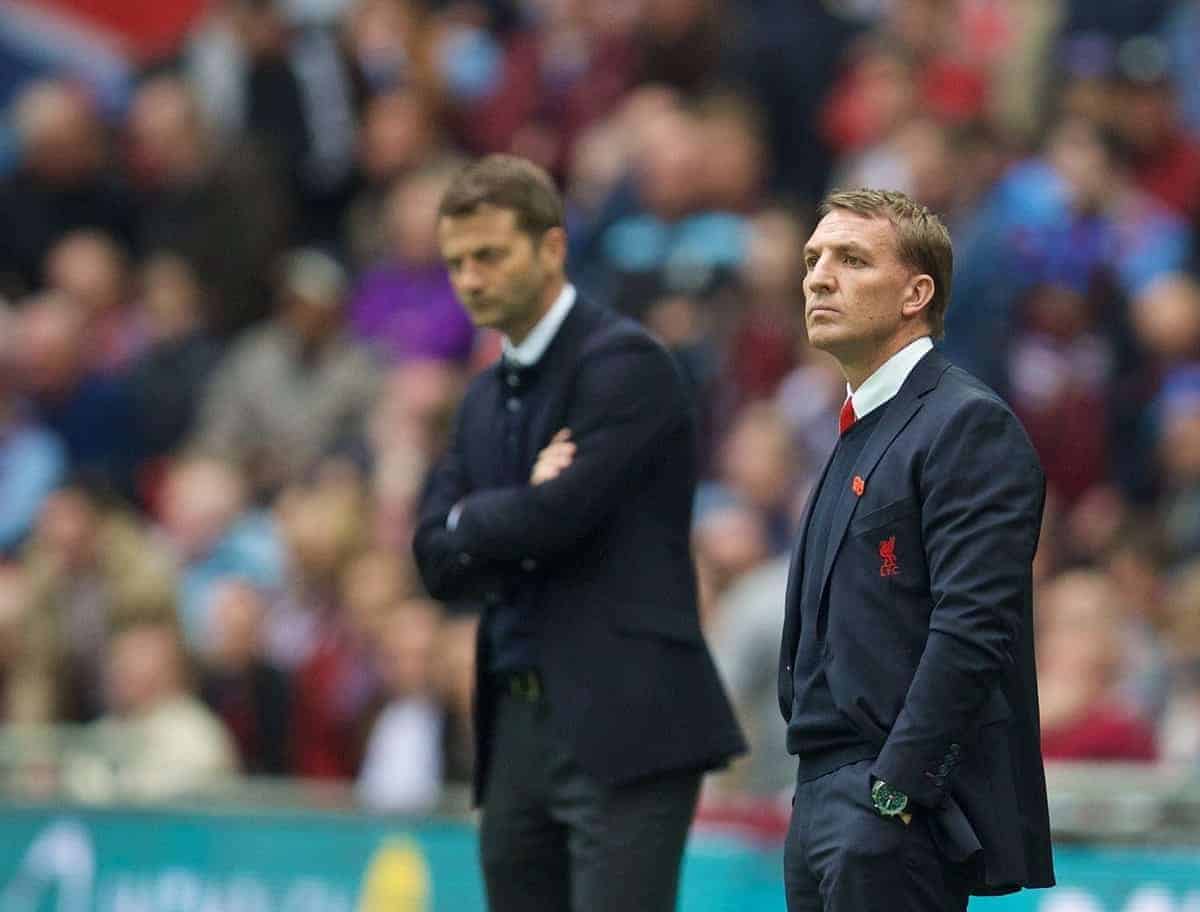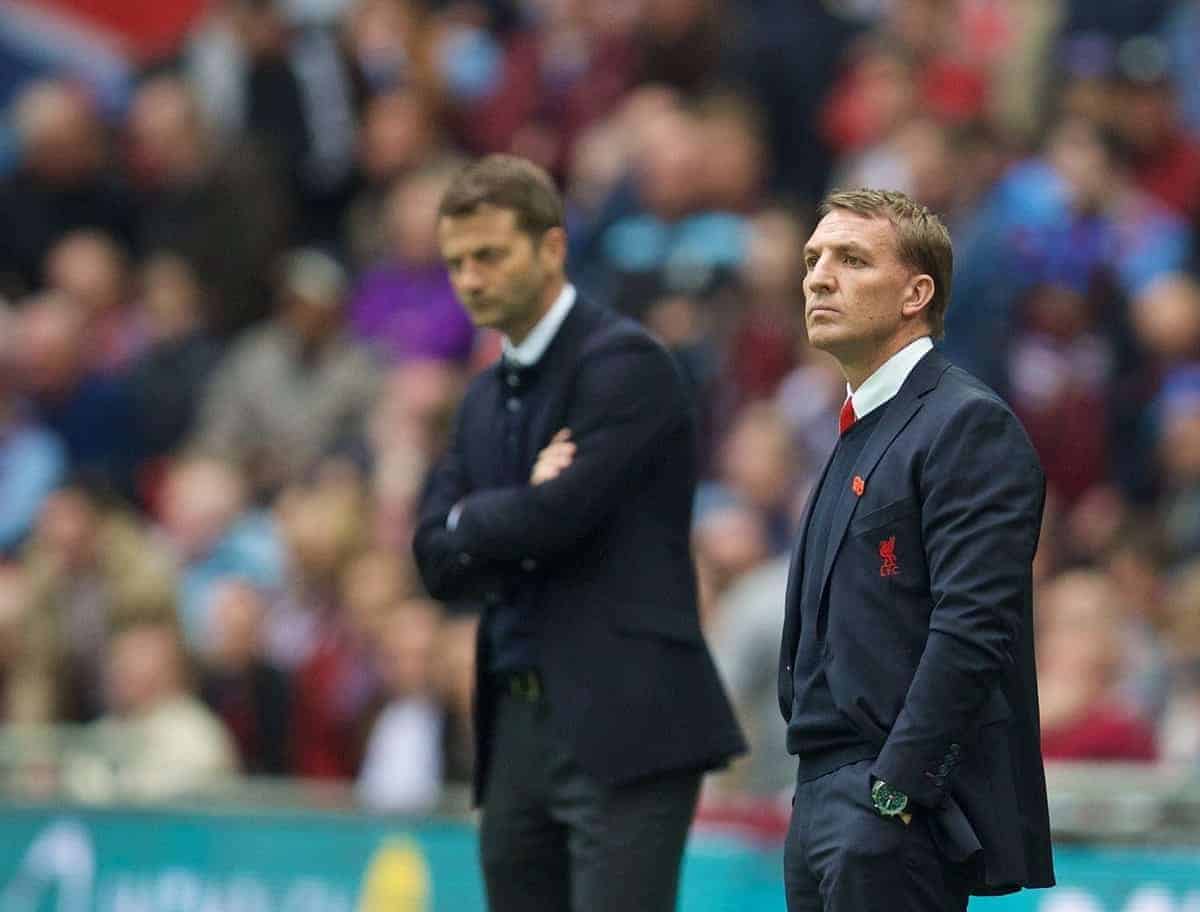 Liverpool can be considered spoiled for enjoying the talents of Suarez for the time they did.
Suarez is the type of player that can dominate a defence single-handedly—but in a completely different way to Benteke.
The Uruguayan is an omnipresent, tenacious centre-forward, and one of very few in world football—Juventus' Carlos Tevez and Arsenal's Alexis Sanchez stand out as obvious contemporaries.
Since Suarez's departure, Rodgers has struggled to rekindle the attacking brilliance that he inspired at Liverpool, and this may well be limiting his options in the transfer market. How does he recapture that brilliance?
It may be that, this summer, he has to change his transfer specifications.
But casting Suarez and his myriad talents aside, Rodgers must still build his side around the abilities of his best player—this now stands as Coutinho.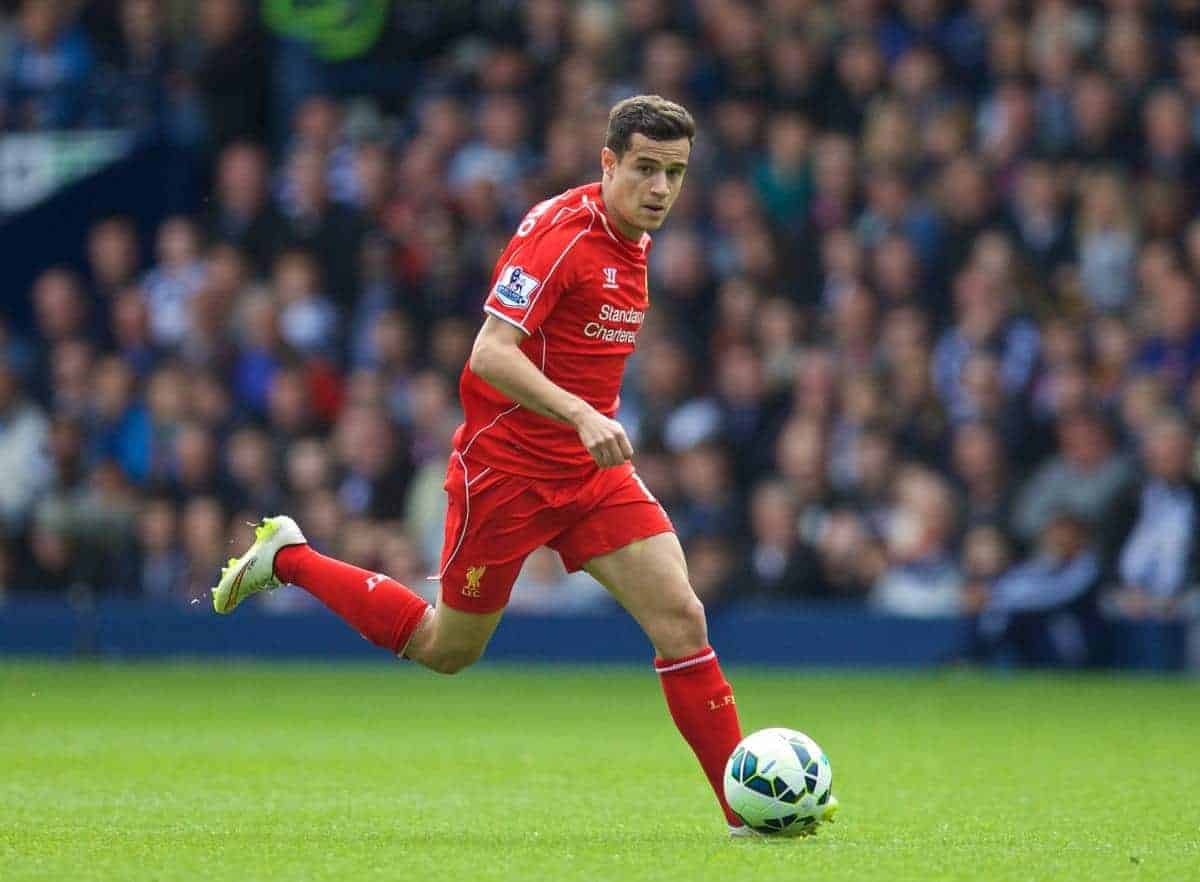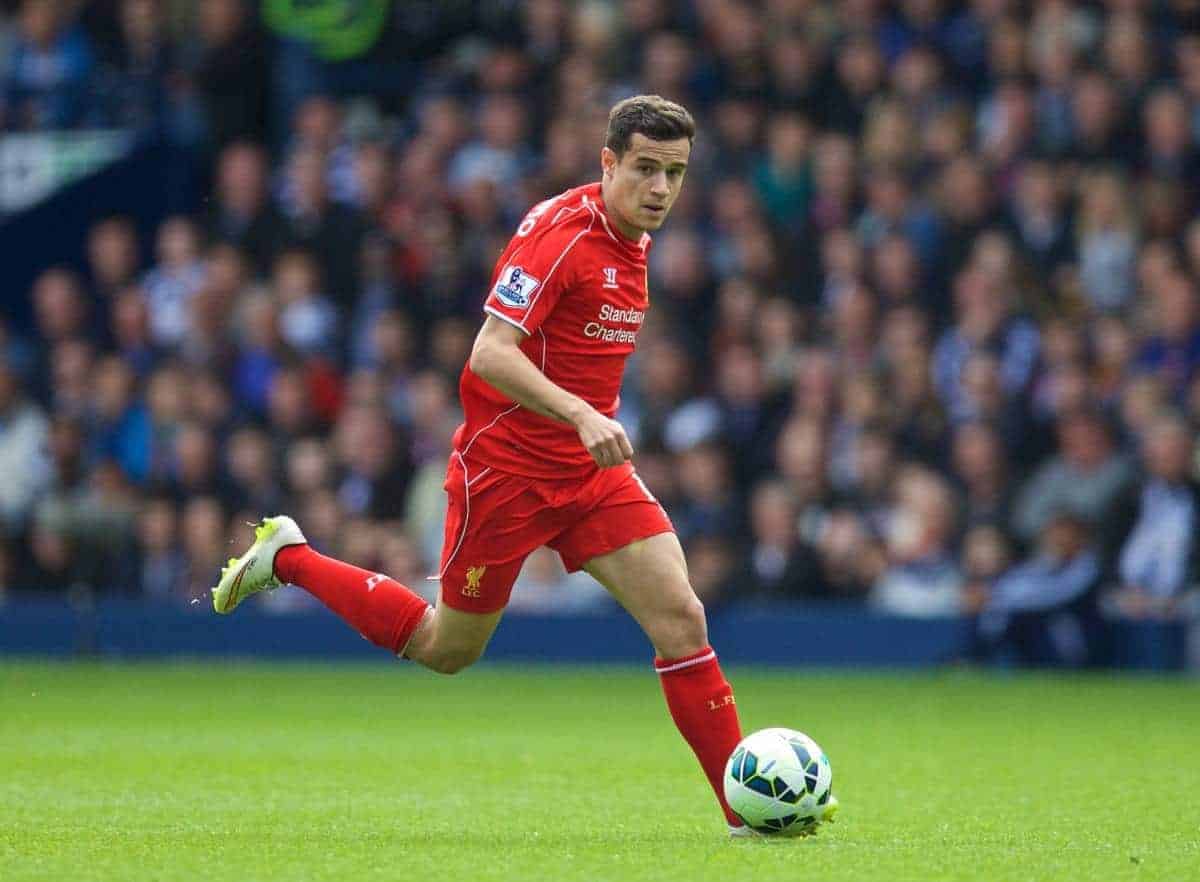 Coutinho's ability to supply the right pass, the elusive through-ball or the intuitive flick is what gives Liverpool an edge in attack, and why Raheem Sterling performed so well in a centre-forward's role this season—his movement was key.
While a Suarez-type may be impossible to find this summer, the striker must still play off the shoulder of the opposition's centre-backs, feeding off the craft of Coutinho.
This is why a player such as Borussia Dortmund's Pierre-Emerick Aubameyang would be more suitable than Sevilla's Carlos Bacca, for example, despite not being the ideal candidate—it can be argued that the ideal candidate is Sturridge.
It is why Mario Balotelli has failed to adapt this season—he is too inclined to drop deep, and thus unable to spearhead attacks.
Benteke is an admirable talent—there's no denying that—but his qualities would again jar with the style of play that Rodgers is trying to foster at Liverpool.
Unless the manager wants to completely uproot and disrupt the relative success of Coutinho as his chief playmaker and pacemaker, Benteke is not the solution.
The 24-year-old won't help Rodgers rekindle a dominant, possession-based style of football; he won't be able to spearhead attacks with the speed of Sturridge; he won't be able to press off the ball with the tenacity of Sterling.
At £32 million, Benteke is too big a risk for Liverpool. He's not the right player for Rodgers.
Statistics via Squawka.
Do you think Christian Benteke would be the right or wrong target for Liverpool? Let us know in the comments below.