Glen Johnson will leave Liverpool this summer after six years at the club. The former Chelsea, West Ham and Portsmouth full back will always be remembered as an infuriating player who never reached his potential, writes Henry Jackson.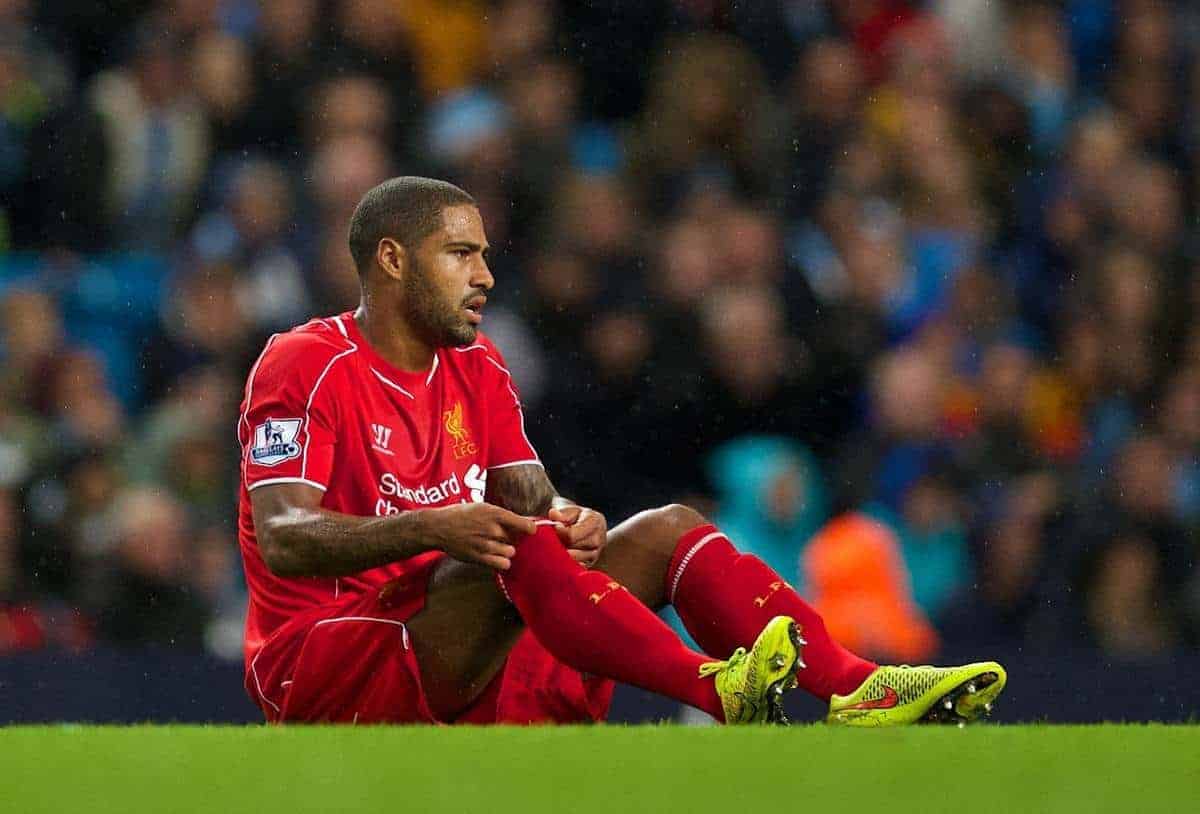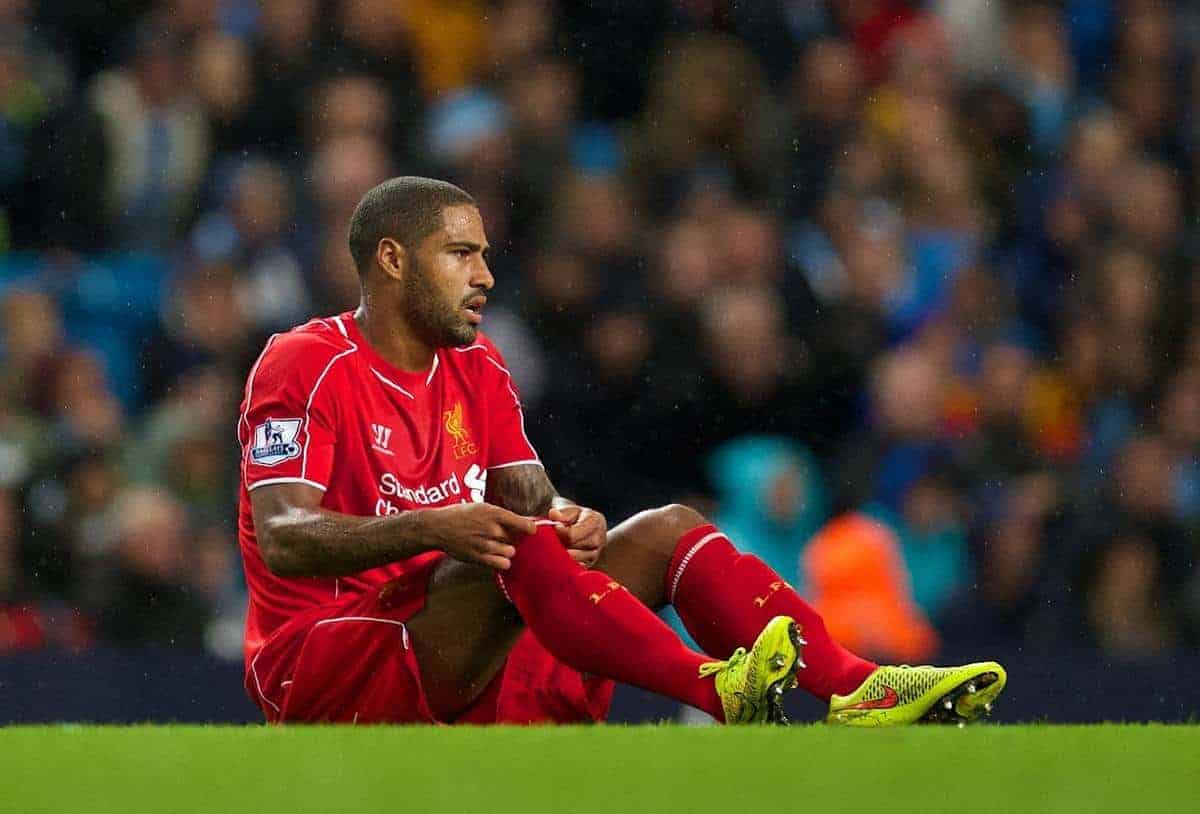 Johnson is one of those leaving the club this summer after his contract at Anfield expires. The 30-year-old drifted more and more into something of a squad role during the 2014/15 season, and it is clearly the right time to move on for both club and player.
A big thank you to all the people out there who have genuinely supported me through the last 6 years. #200 #NewChapter

— Glen Johnson (@glen_johnson) May 24, 2015
The right-back didn't even feature in Liverpool's last two league games of the campaign, against Crystal Palace and Stoke City, as his Reds career ended on a rather low note.
The question is, how will we judge Johnson when he has moved onto pastures new?
It's impossible to look at the former England international – he's not officially retired, but will surely never represent the Three Lions again – and not feel like his career has failed to hit the heights many predicted.
Exciting signing
When Johnson joined Liverpool from Portsmouth in the summer of 2009 there weren't many complaints. Some will of course deny that now, but it was generally seen as good piece business by Rafa Benitez, signing an attacking full-back to help break down teams.
The former Chelsea man had enjoyed an extremely impressive spell at Fratton Park, which was highlighted by his selection in the PFA Team of the Year for 2008/09, and many felt Benitez needed a more expansive right-back to add an extra dimension to his team.
Glen Johnson is not the player he was in his Portsmouth days.

— Jake (@jake_whitehurst) April 13, 2015
Johnson was largely seen as England's long-term starter in his position and, although the £18m Liverpool paid for his services raised some eyebrows, the capture of the player was a welcome signing.
After a promising first month at the club, in which he won a penalty on his debut at Tottenham, played a starring role on his home bow against Stoke and scored in a 3-2 win at Bolton, his Liverpool career simply never ignited.
Years of frustration

His first season (2009/10) was pretty respectable in general, even if injury did blight a chunk of it, but ever since there has been a total lack of quality and consistency.
Johnson was publicly criticised over his form by then manager Roy Hodgson in late 2010 – Roy always quick to hang his players out to dry – and although slight improvements were shown, his signing of a new contract in the summer of 2011 wasn't exactly met with resounding joy among Reds fans.
The more time he spent as a Liverpool player, the less popular he became, unfortunately. There has often been a sense that he doesn't give his all – maybe his naturally laid-back style has worked against him in that respect- and his extortionate wages have not helped matters whenever he has failed to perform.
Defensively he has been found wanting time and time again over the years, and too often he has felt like the weak-link in an otherwise thriving Liverpool side.
It can sometimes be a lazy argument to say attacking full-backs cannot defend properly, but in Johnson's case, it really is the case.
It's sad in a way that there should be such a mocking response to the news that Johnson is set to move on, but a lot of it has been his own doing.
What might have been
It's worth stressing that Johnson's career has certainly not been one of complete mediocrity. He has achieved plenty of success since bursting onto the scene as a hugely exciting youngster at West Ham.
He has won 54 caps for his country, holding down a regular place for several years, and also has Premier League, FA Cup and League Cup honours to his name with three different clubs.
The fact that Roman Abramovich made an 18-year-old Johnson his first ever signing as Chelsea owner in 2003 also speaks volumes about how highly regarded he was at the time.
The point is, given the huge amount of natural footballing ability in his locker, Johnson could, and should, have been so much better.
Bloke behind me is booing the Glen Johnson booking, asking the ref to make it red.

— This Is Anfield (@thisisanfield) April 13, 2015
Truth is, Liverpool's two previous right-backs, the glamorous duo of Steve Finnan and Alvaro Arbeloa, were far more consistent and better players for the Reds.
Someone like Gary Neville was incapable of the barnstorming runs, mazy dribbles and stunning strikes Johnson has produced sporadically down the years, but the desire, hunger and winning mentality the former Man United had was on another stratosphere to his younger compatriot.
If Johnson had the work ethic, consistency and defensive discipline of any of that trio, he would have been streets ahead.
Conclusion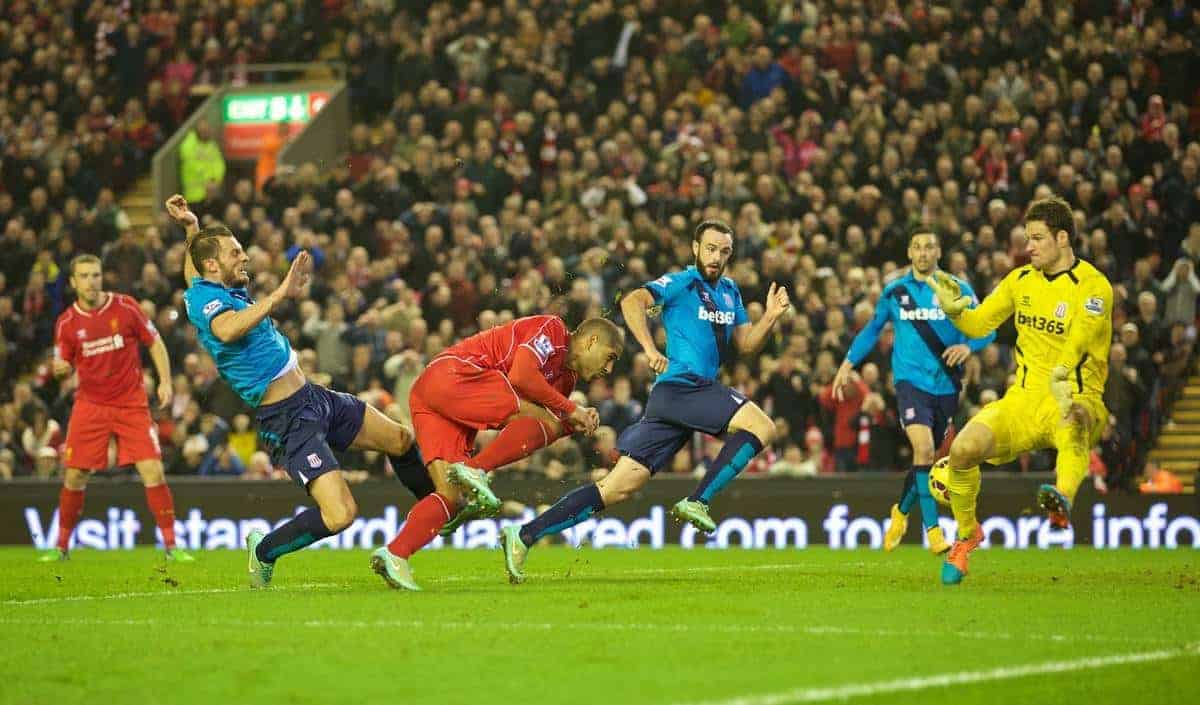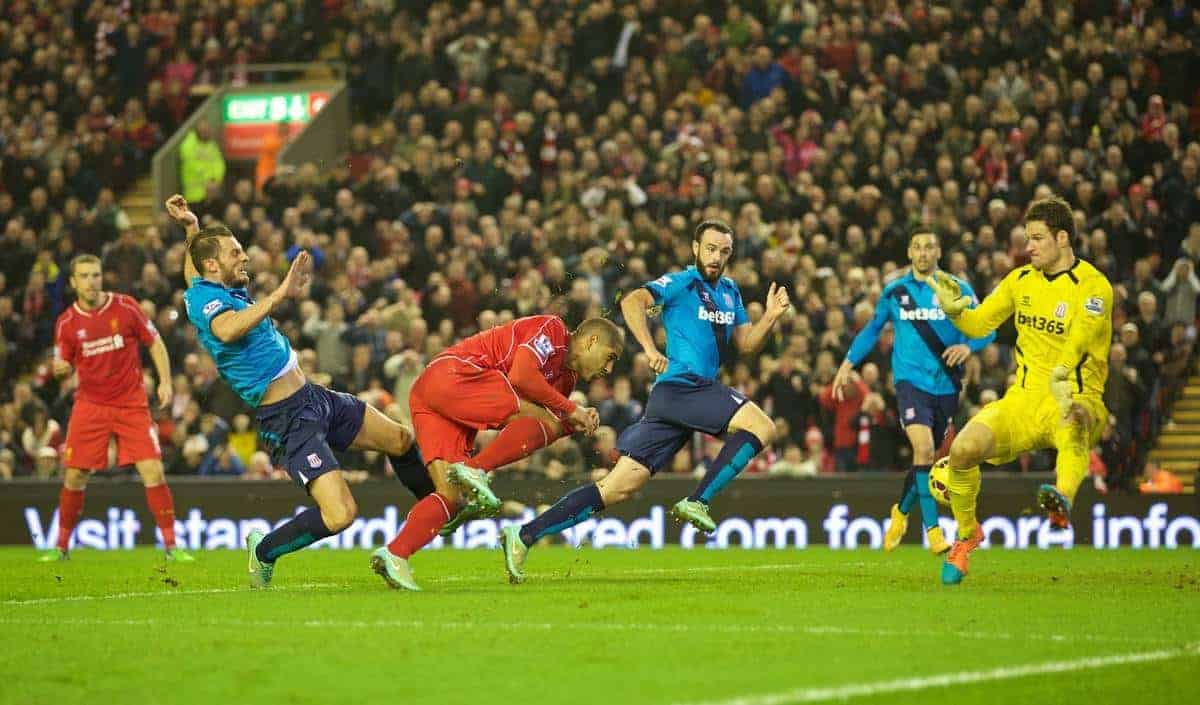 The players who fans find hardest to warm to are those who fail to reach their potential, and Johnson falls perfectly into that category.
This explains why he has always struggled to become a crowd favourite at Anfield, along with his ability to produce brain-dead moments at vital stages in games. [td_ad_box spot_id="custom_ad_3″]
One thing that can't be denied is that the Englishman is clearly popular among his teammates, and has always shown a certain pride in representing the Reds.
There have been a few moments to treasure along the way, whether it be his terrific late effort at Chelsea in 2011, superb strike at former club West Ham a year later or his brave winning goal against Stoke earlier this season, but they have been far too infrequent.
Glen Johnson set to leave Liverpool at the end of the season. The remaining seven fans of him must be very disappointed.

— Mootaz Chehade (@MHChehade) April 12, 2015
Maybe some of his most ardent supporters will point to constant injury problems and claim they held him back, but 200 appearances in a Liverpool shirt is surely enough time to prove yourself.
In years to come, Johnson will likely be spoken of in a negative tone when younger generations ask their elders what he was like as a player. He will always be remembered as somebody who frustrated beyond belief.
Given his ability, and the calibre of player he could have become had he had the hunger of a Neville or an Arbeloa, that's actually a bit of a shame.
Are you happy to hear Glen Johnson is leaving Liverpool? Let us know in the comments below.