Barcelona right-back Martin Montoya has once again been linked with a move to Liverpool, Jack Lusby looks at whether Montoya can be the man to solve the Reds' right-back problems this summer?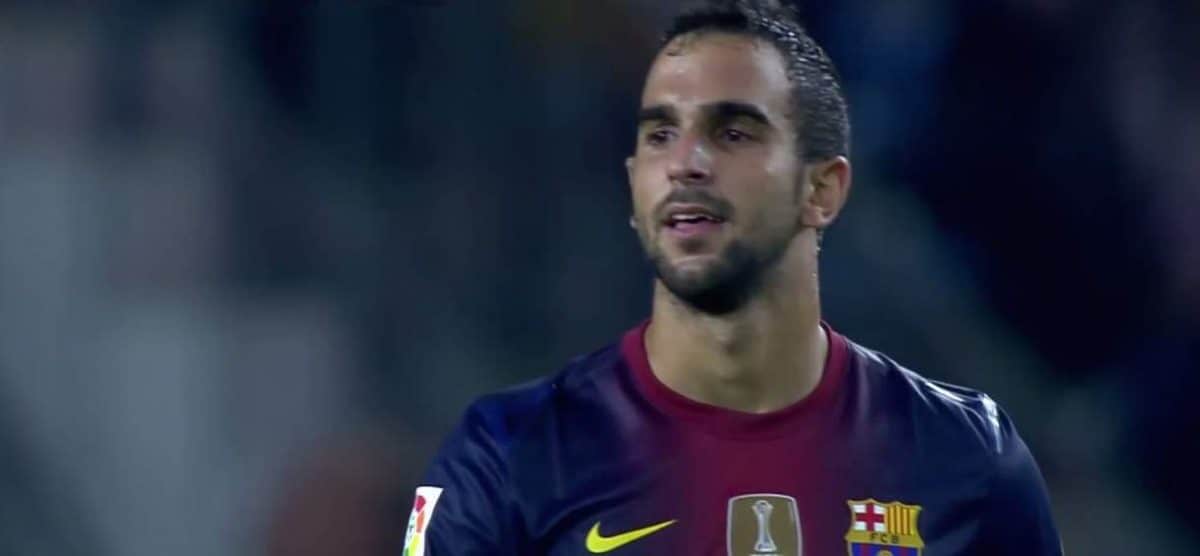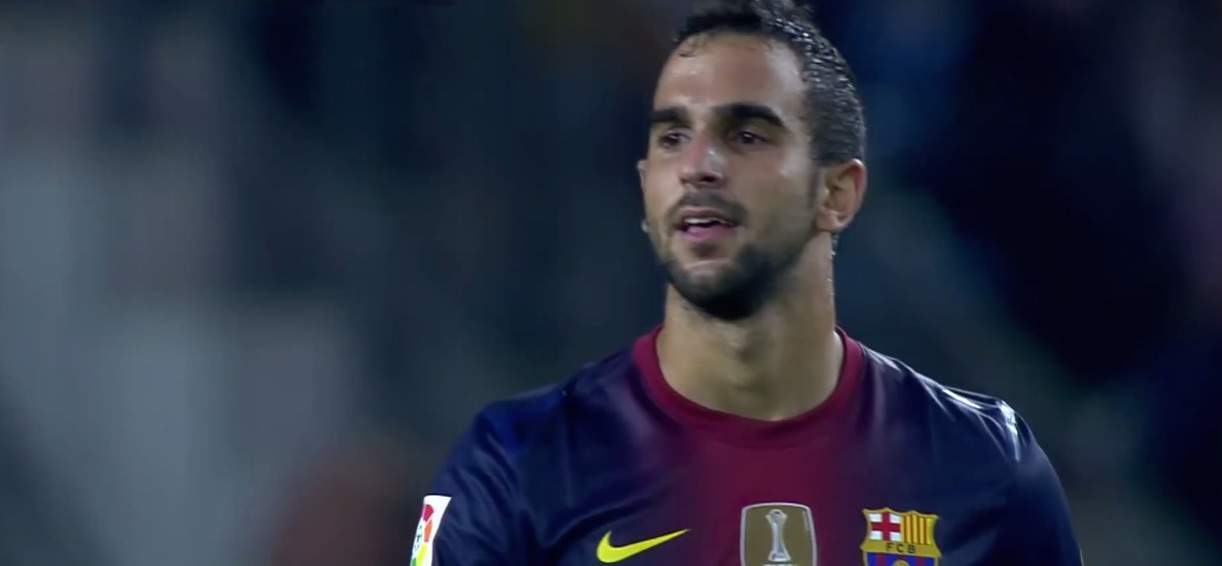 With the season reaching its climax, reports have resurfaced linking the Barcelona defender with a free transfer to Merseyside, "as Dani Alves is now leaning towards extending his stay."
The Reds would need to stave off interest from Inter Milan and Juventus to secure Montoya's signature.
With Glen Johnson leaving for more suitable climes at the end of the season, and Jon Flanagan facing yet another long-term injury lay-off, Brendan Rodgers will need to solve the issues he's faced at right-back ever since he took over as Reds manager.
So is Montoya the solution?
Strengths
Having, naturally, aged since the first time he was linked with a move to Liverpool, Montoya now stands as a 24-year-old former prospect at a major crossroads in his career.
He has made just eight appearances for Barcelona in La Liga this season, with a further outing in the Champions League and a pair of games in the Copa del Rey.
Even as a peripheral figure, he's hardly getting a look in, and with his contract set to expire this summer, Montoya must move to find game time.
For any club that picks him up this summer, they'll be welcoming a strong, primarily defensive full-back.
In La Liga this term, Montoya has averaged 2.4 tackles and 1.6 interceptions per game, with only one full-back in the Liverpool squad this season making more than his combined total of four—that being Atletico Madrid loanee Javier Manquillo (5.4 per game).
Furthermore, owing to his La Masia heritage, Montoya is a tidy player in possession.
This season, he has averaged 56.4 passes per league game, with an average passing accuracy of 88.2 per cent. Only two Liverpool players have made passes per game on average (Jordan Henderson and Mamadou Sakho), while only three players (Sakho, Martin Skrtel and Kolo Toure) have been more accurate.
Montoya keeps things simple, offering Barcelona a solid, composed presence at the back—in his essence, he is the antithesis of the attack-hungry Alves.
In terms of attributes, Montoya can be easily equated to a younger, Catalan-born Alvaro Arbeloa, and as such he has similar weaknesses to the former Reds right-back.
Weaknesses
If Liverpool were to sign Montoya this summer, they wouldn't be replacing Johnson with a like-for-like candidate; they also likely wouldn't be signing a player who can truly flourish as a wing-back in Rodgers' 3-4-2-1 system.
This is due to Montoya's fairly limited attacking capability.
He averages just 0.5 successful dribbles per game—with Johnson (1.1) and Rodgers' previous rotation options at right wing-back, Lazar Markovic (1.1) and Jordon Ibe (2.1), posting far more when it comes to adventurous surges into the opposition's half.
This is, interestingly, equal to the output of the notoriously bold Alberto Moreno however.
But, countering this, Moreno's creative ability, in linking up with the Reds' attackers and creating opportunities, is much more impressive than Montoya.
Montoya has averaged just 0.4 key passes per La Liga game this season, with Moreno making triple this output, with 1.2 key passes per Premier League game.
He's not wholly limited, but Liverpool supporters shouldn't expect a typical buccaneering Spanish full-back if Montoya was to move to Merseyside ahead of 2015/16.
Montoya's strengths and weaknesses seem to match up somewhat with one current Liverpool charge, provoking the question of whether a move for the Barcelona man is truly required, or is the solution already in-house?
Montoya or Manquillo?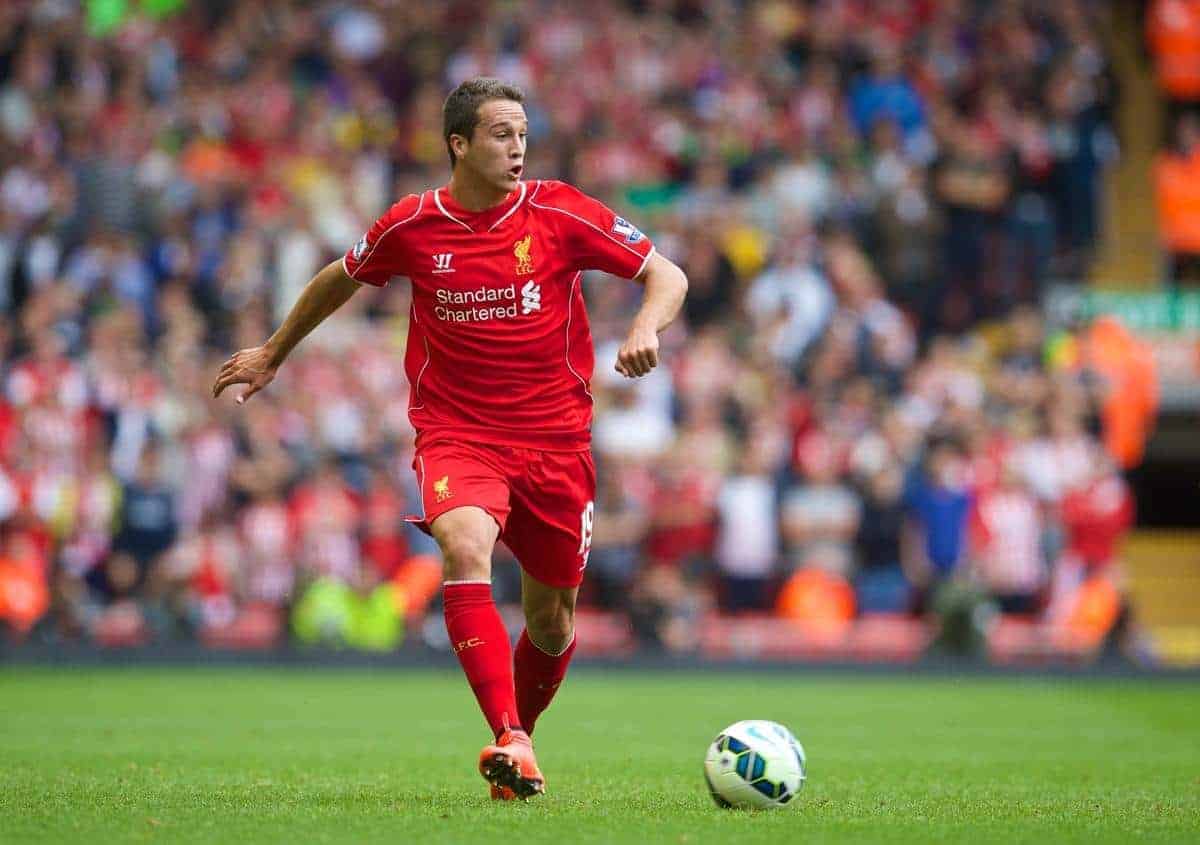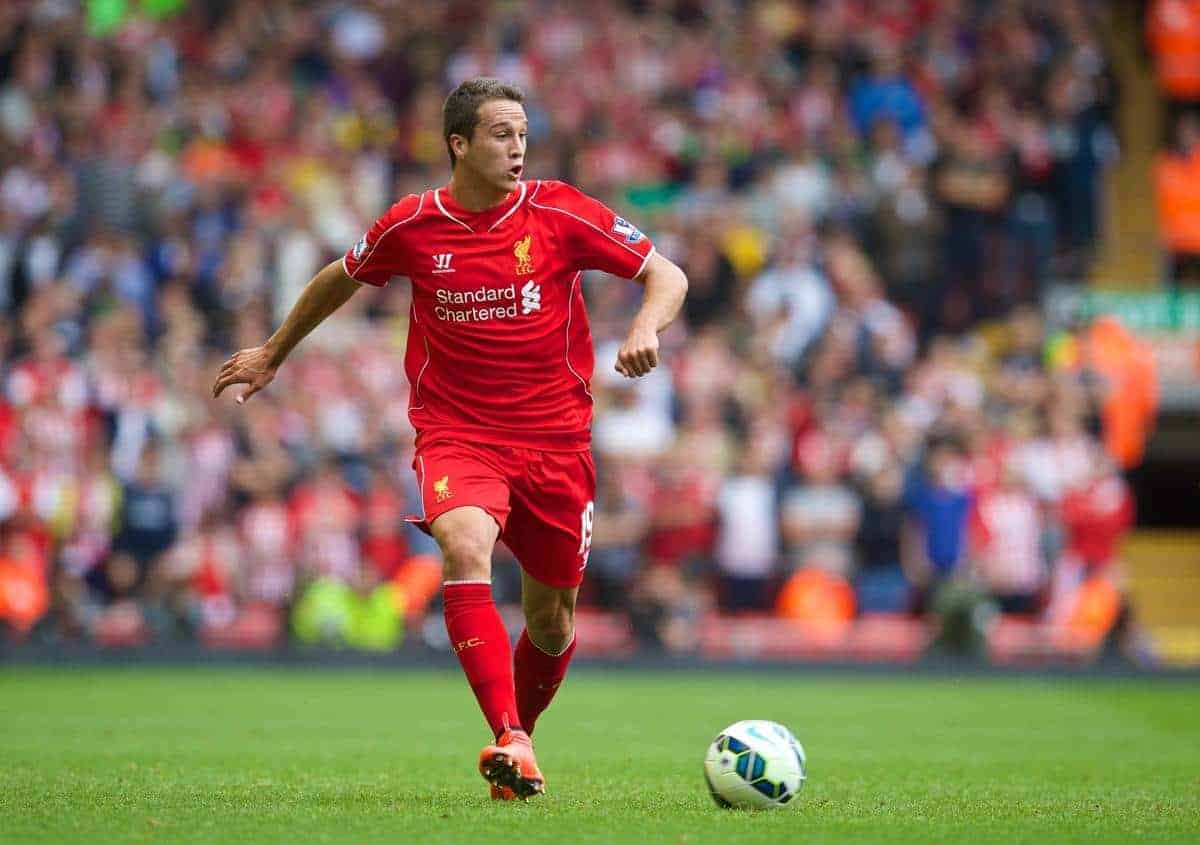 Manquillo turned just 21 years old at the beginning May, but in the first half of the season the Spaniard was churning out performances of peak-age maturity as Liverpool's defence-first right-back.
Since the turn of the year, however, Manquillo has started just twice for Rodgers' side— against AFC Wimbledon and Bolton (home) in the FA Cup in January.
He has made just one appearance since then, in a 14-minute cameo away to Besiktas in the Europa League.
When Manquillo joined Liverpool last summer, the conditions of his two-year loan agreement seemed out of the ordinary for a traditional Premier League signing, with Andy Hunter of the Guardian detailing Atletico's terms:
Liverpool [can] make the deal permanent, for a fee of around £5m, should he settle in English football. Atlético can break the loan arrangement and recall Manquillo for a fee next summer while Liverpool have an option to buy the player outright in 2016.
The most interesting point here is that Liverpool can make the deal permanent "should he settle in English football."
Whether this is a quantifiable factor or not is debatable, but it is interesting that Manquillo's appearances stopped dead all of a sudden, despite his sustained form for Liverpool.
In fact, the 21-year-old has made 19 appearances for the Reds overall.
Could it be that the terms of his agreement are that Liverpool must sign him once he reaches 20 appearances? He's started 18 of those 19, so perhaps 20 starts triggers some sort of clause?
Montoya would join Liverpool a slightly older but very similar proposition at right-back:



(Statistics, via WhoScored, averaged per league game.)
It can even be argued that Manquillo has proven the more capable defensive player this season.
Montoya would make a solid acquisition for the Reds this summer, and no doubt Rodgers can count on the Barcelona man to produce consistent performances at right-back.
He can hardly do worse than Johnson.
But whatever the outcome of this supposed interest, he should be made the second Spaniard to sign this summer, after Manquillo's loan deal is turned into a permanent agreement for a modest £5 million.
Statistics via WhoScored.
Should Liverpool target Barcelona right-back Martin Montoya this summer? Let us know in the comments below.