Steven Gerrard will be a "legend for life" in the eyes of Chelsea manager Jose Mourinho.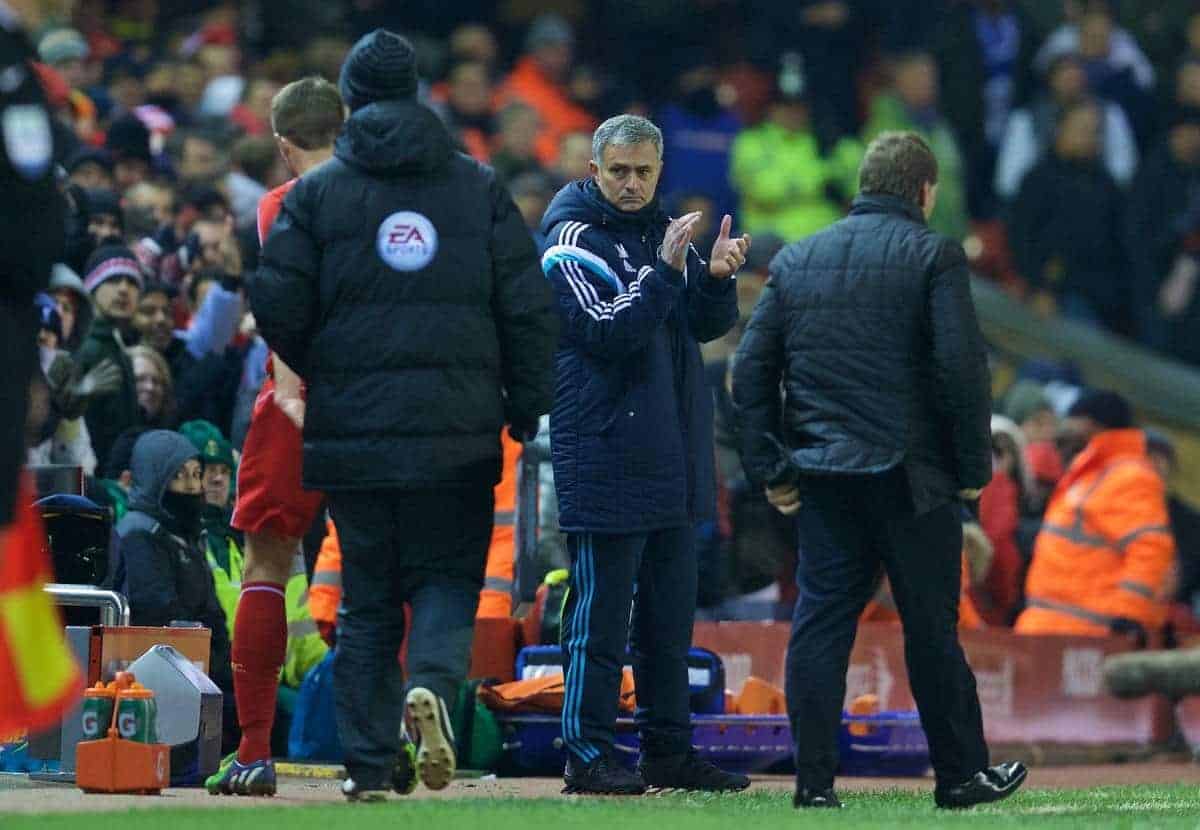 The 34-year-old plays his final match at Anfield on Saturday before he joins Los Angeles Galaxy and this season's Premier League-winning manager, who tried to sign the former England international on several occasions, insists he deserves all the adulation he will receive.
"What I never did was to put big pressure on him to try to persuade him to leave Liverpool and play for me. I always respect the feeling," said Mourinho.
"I think that tomorrow he's going to feel that the decision to play for Liverpool was worth it.
"He will be a big legend for life."
Arsenal manager Arsene Wenger also praised Gerrard.
"I would just like to pay tribute to him for a fantastic career; for me he is a fantastic player and I would also like to do it because he has remained loyal to his club for his whole career," he said.
"You don't see that a lot, especially for that kind of quality player he was.
"It is a special day for Steven Gerrard and English football because as well he was a great player for the national team.
"It would have been difficult for him to stay for such a long time at Liverpool and go somewhere else, so it is better maybe for him to promote football in America."