Liverpool manager Brendan Rodgers expects Raheem Sterling to see out the remaining two years of his contract irrespective of his current dispute with the club.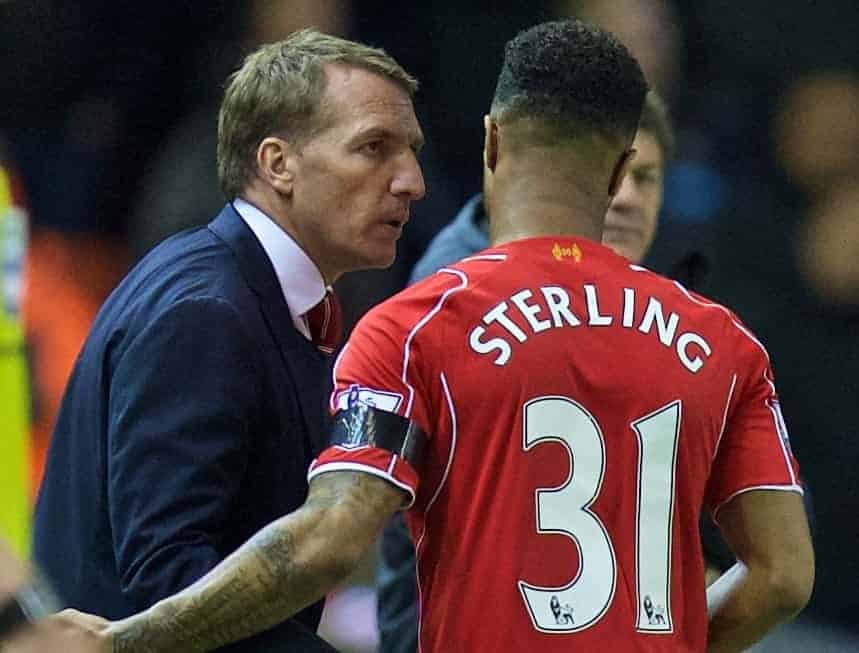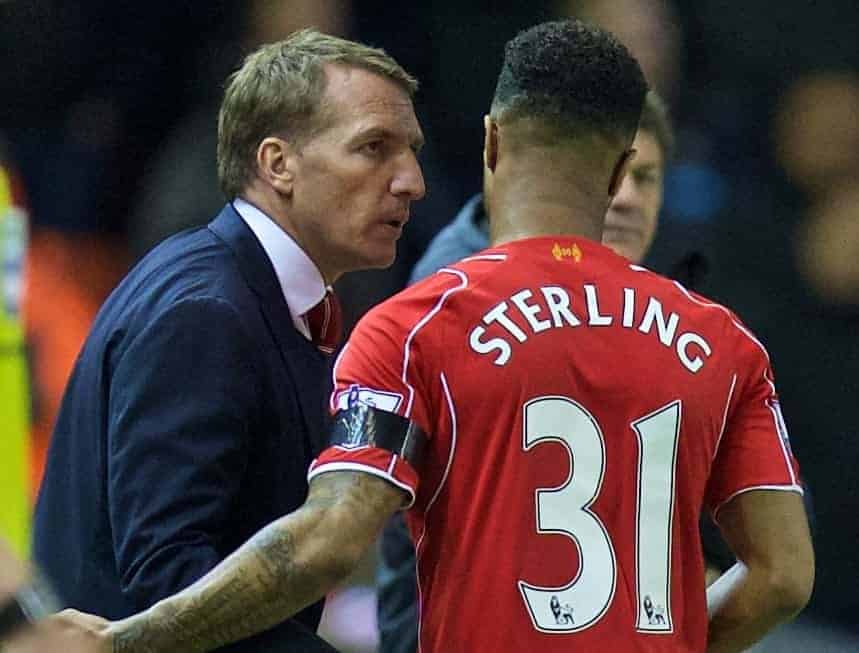 The 20-year-old and his agent Aidy Ward were due to meet the Reds boss and chief executive Ian Ayre on Friday to re-open talks halted in March after the rejection of a £100,000-a-week offer.
However, the club cancelled the meeting yesterday after inflammatory comments from his representative in the Evening Standard which claimed the England international would not re-sign for £900,000-a-week.
With 25 months left on his current agreement, worth £35,000-a-week, Liverpool are prepared to play hard ball in the knowledge the player stands to lose up to £12 million in earnings if he sticks to his agent's promise not to sign a new deal.
"Raheem has two years left and I expect him to see that two years through and continue to behave as immaculately as he has done," Rodgers told a press conference ahead of Sunday's final match of the season at Stoke.
"I don't see Raheem unhappy. I am sure talks will take place over the course of the summer.
"We want to resolve the situation but it doesn't change my approach to him.
"There is no problem there. My relationship (with him) hasn't been affected at all.
"If he is fit, which he is, he will be available for selection."
Liverpool's owners Fenway Sports Group have demonstrated during almost five years in charge they will not be bullied into selling players.
Two summers ago Arsenal thought they had triggered a release clause in Luis Suarez's contract with a £40million-plus-£1 bid, which prompted principal owner John W Henry to issue the withering put-down: "What do you think they're smoking over there at Emirates?"
Henry stood firm in his determination not to cave in to pressure from the player and, after a brief spell training on his own, not only did Suarez successfully return to the team he played arguably the best football of his career and signed a new deal less than six months later.
That allowed Liverpool to extract a top price of £75million when Barcelona came knocking last summer. Rodgers expects FSG to play the Sterling saga in exactly the same way.
"I repeat, Raheem has two years left on his contract here. That is the simple fact," he added. "The ownership have shown their strength in their time here.
"They took over a club a number of years ago that was in a really critical situation and they have done an incredible job to stabilise the club and point it in the right direction.
"At every opportunity when they have had to show that strength – whether it be with a player or other elements of the club – they have done that. "In this situation they will show that power and strength again."
SEE ALSO: Rodgers' pre-Stoke press conference on Friday morning
Liverpool provisional squad vs. Stoke City: Mignolet, Can, Skrtel, Lovren, Johnson, Ibe, Gerrard, Henderson, Coutinho, Sterling, Lambert, Jones, Ward, Manquillo, Moreno, Toure, Lucas, Allen, Markovic, Lallana, Sinclair.