We round up the latest Liverpool transfer rumours, with a plethora of top-level European talent linked with moves to Merseyside.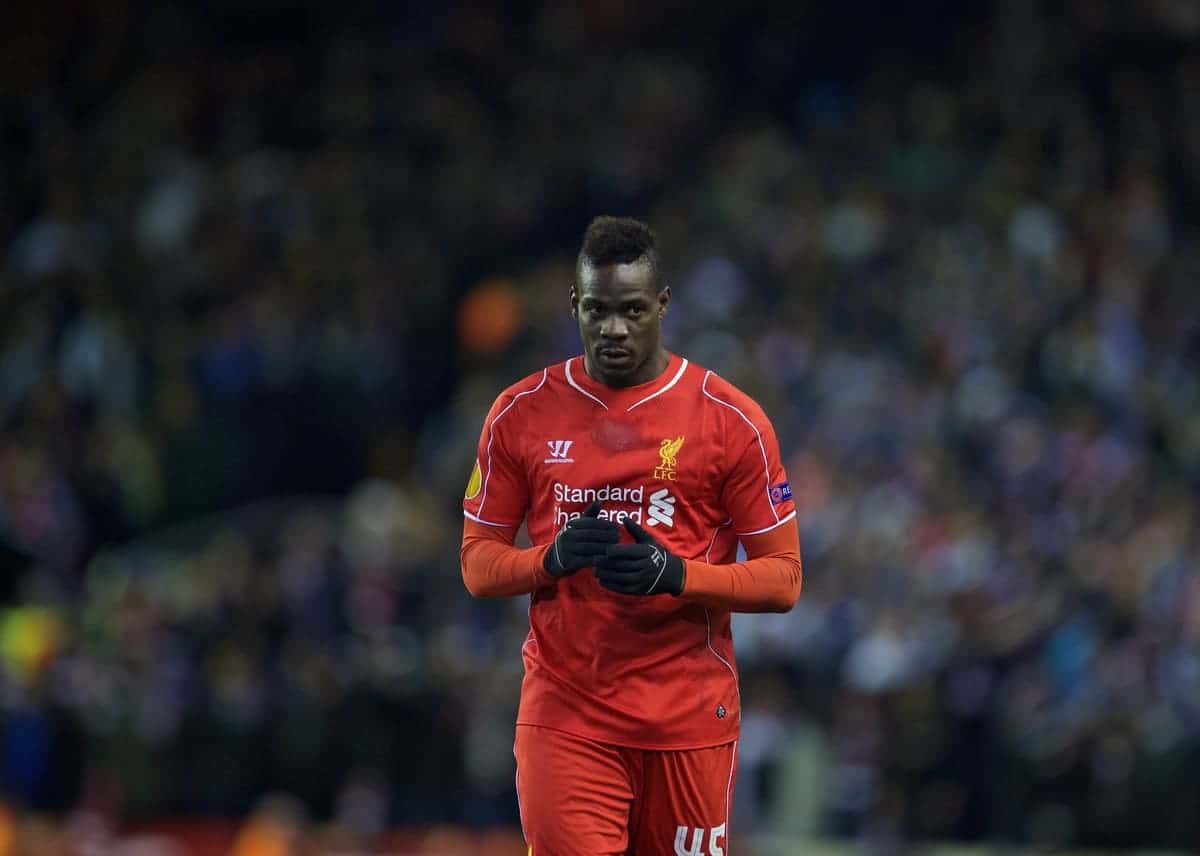 With the signings of Danny Ings, James Milner and Adam Bogdan already in the bag and considerably fleshing out Brendan Rodgers' Liverpool squad, now is the time for the Reds to get serious in the transfer market.
So who are the latest stars to be dubiously linked with a summer move to Merseyside?
Here's the latest from the Liverpool rumour mill.
Carlos Tevez for £10 million?
Having sold Luis Suarez and missed out on Alexis Sanchez, Juventus forward Carlos Tevez represents the next most-suitable candidate to spearhead a hardworking, tenacious Liverpool attack—and Rodgers may be in luck this summer, if reports are to be believed.
Spanish publication AS claim that Liverpool lead the chase for the 31-year-old Argentine, at a reported value of just £10 million.
Tevez has just one year just on his contract with the Old Lady, and Boca Juniors and Atletico Madrid are also rumoured to be interested.
According the Italian tabloid La Gazzetta dello Sport, Tevez will announce his decision as to whether or not he will move to Anfield on Wednesday—bizarre given the Reds are not even reported to have made a bid yet.
The former Manchester United and Manchester City forward scored 20 goals in 32 league games last season as Juventus strolled to Serie A success, as well as netting seven in 13 Champions League games.
Tevez is the right specification of forward that Rodgers requires to advance: dynamic, intelligent and evergreen.
But why he would move from Champions League finalists to Europa League hopefuls is a real conundrum. Too good to be true?
Marc Bartra available after 2014/15 slump
Barcelona's long-serving young centre-back Marc Bartra could be available for as little as £8.6 million this summer, with an appearance-based release clause emerging after a muted season in Catalonia.
Bartra made just 21 appearances for the Barcelona in 2014/15 which, according to reports, has activated a clause which makes him available for well below his value.
As such, the 24-year-old has been linked with a move to Liverpool, as well as Tottenham Hotspur, Manchester United, Bayern Munich, Inter Milan and Borussia Dortmund—it is likely that the majority of Europe's elite clubs would be interested in signing Bartra for such a small fee.
Bartra is a composed, intelligent right-sided central defender, who averaged 2.5 tackles and three interceptions per 90 minutes in La Liga in 2014/15, as well as completing 88.8 percent of his passes.
His combined defensive output (5.5) was higher than any Liverpool centre-back last season.
He would be an ideal partner for Mamadou Sakho on Merseyside, and at just £8.6 million would represent a genuine bargain.
Mateo Kovacic wants Champions League football
Widely reported midfield target Mateo Kovacic was subject of an £18 million bid from Liverpool this week, according to ESPN reporter Ricardo Ortiz:
Mateo Kovacic del Inter al Liverpool por 25 millones de euros

— Ricardo Ortiz (@Rortiz_ESPN) June 13, 2015
However, after a frenzy of social media excitement, the Croatian has once again been forced to publicly commit his future to current club Inter Milan, as relayed by Football Italia.
"For now I'm still happy in Italy, but we'll see about the future," Kovacic said. "Now I'm thinking about my holidays. I only know that I'm due back at Appiano Gentile on July 5.
"That's why I haven't heard anyone from the club yet. There's no need for us to talk, I recently renewed my contract. I'm not expecting any further notifications, but of course you never know with the transfer market."
While perhaps offering some slim form of hope with a "never-say-never" stance, Kovacic rounded off his comments by nodding towards Europe's elite.
"Every player dreams of playing in the Champions League and winning it, of course, myself included," he declared.
It seems that, like many of Liverpool's top-level targets, Kovacic would want to move to a Champions League club if he leaves the San Siro; unfortunately, the Reds are a season too late.
Liverpool struggle to flog Mario Balotelli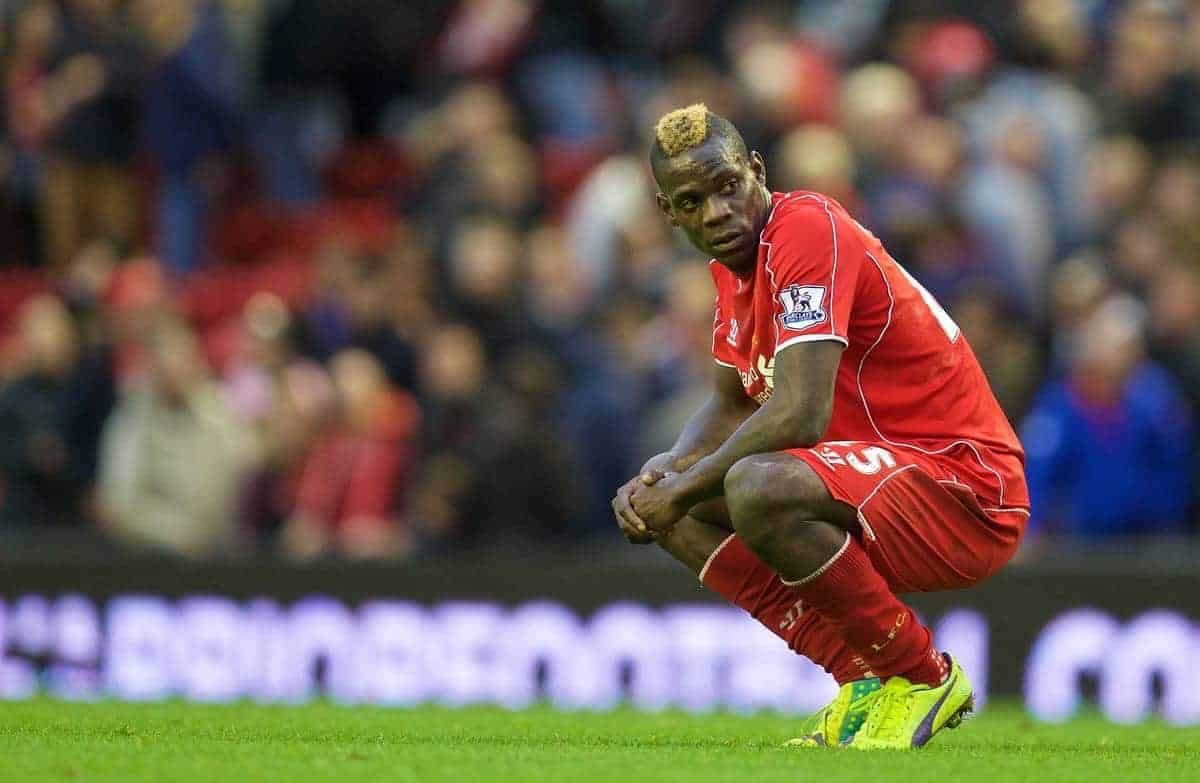 It is clear that, if possible, Liverpool want shot of misfit striker Mario Balotelli this summer.
But it may not be on their terms, with clubs reportedly unwilling to sign him on a permanent deal after such a disastrous 2014/15 campaign.
According to the ever-suspect Star, Serie A side Sampdoria are interested in signing Liverpool's No. 45 this summer.
But unfortunately, as is often the case when the Reds try and offload their high-earning, poor-performing assets, this would likely only be on a temporary basis.
"Clubs in the controversial Italian's home country would want Liverpool to pay the bulk of Balotelli's £110,000-a-week wage," they write.
However, as these reports conclude: "If Balotelli, 24, feels he is being squeezed out at Anfield, he could opt for a season-long loan if the financial figures can be agreed."
Having scored just three goals in 21 games in all competitions last season, it will likely be very difficult for Liverpool to drum up interest in Balotelli—it may well be that a loan move is the only option if Rodgers wants the Italian out of his squad for 2015/16.
Never given a fair shot in his natural role in the Liverpool first team, Balotelli's exit will be a disappointing one, despite his failings.
[interaction id="557da321d42e342e4b2b394b"]