With James Milner confirmed as Liverpool's first signing of the summer, Henry Jackson looks at how the England man will fit into the Reds' midfield next season.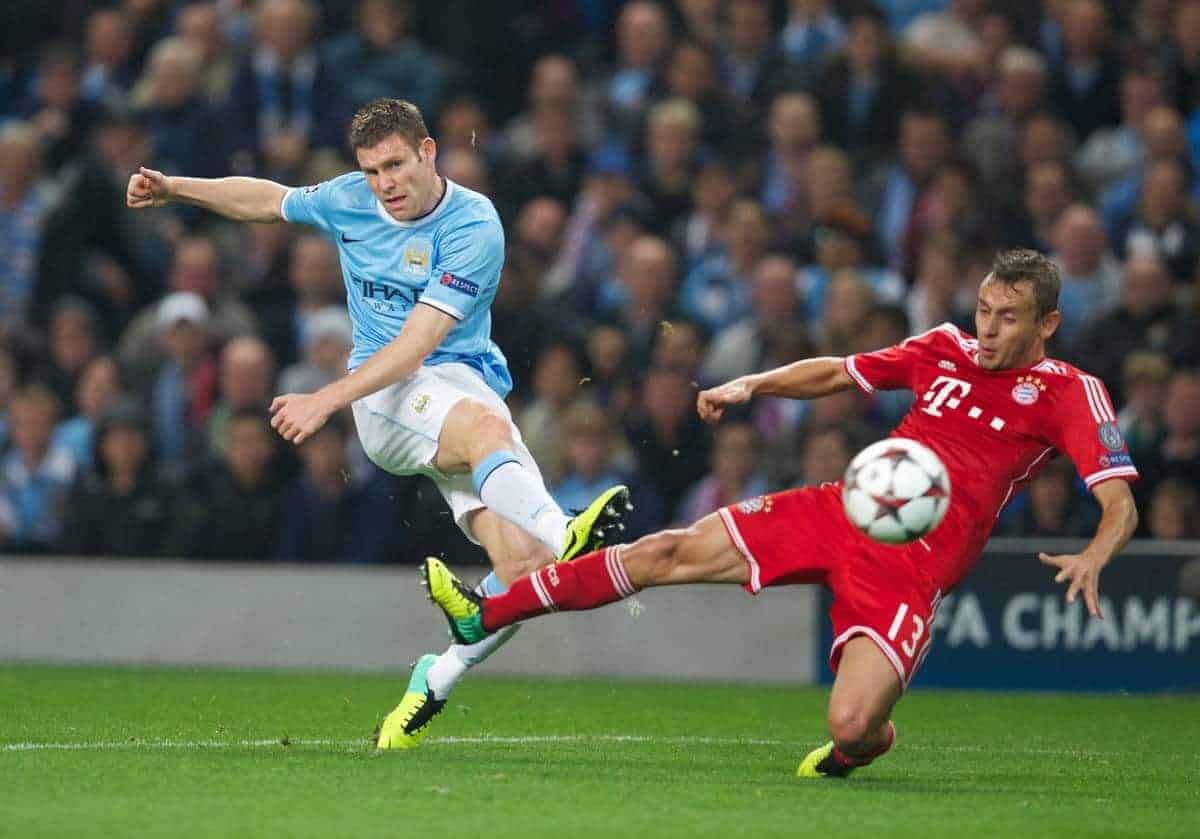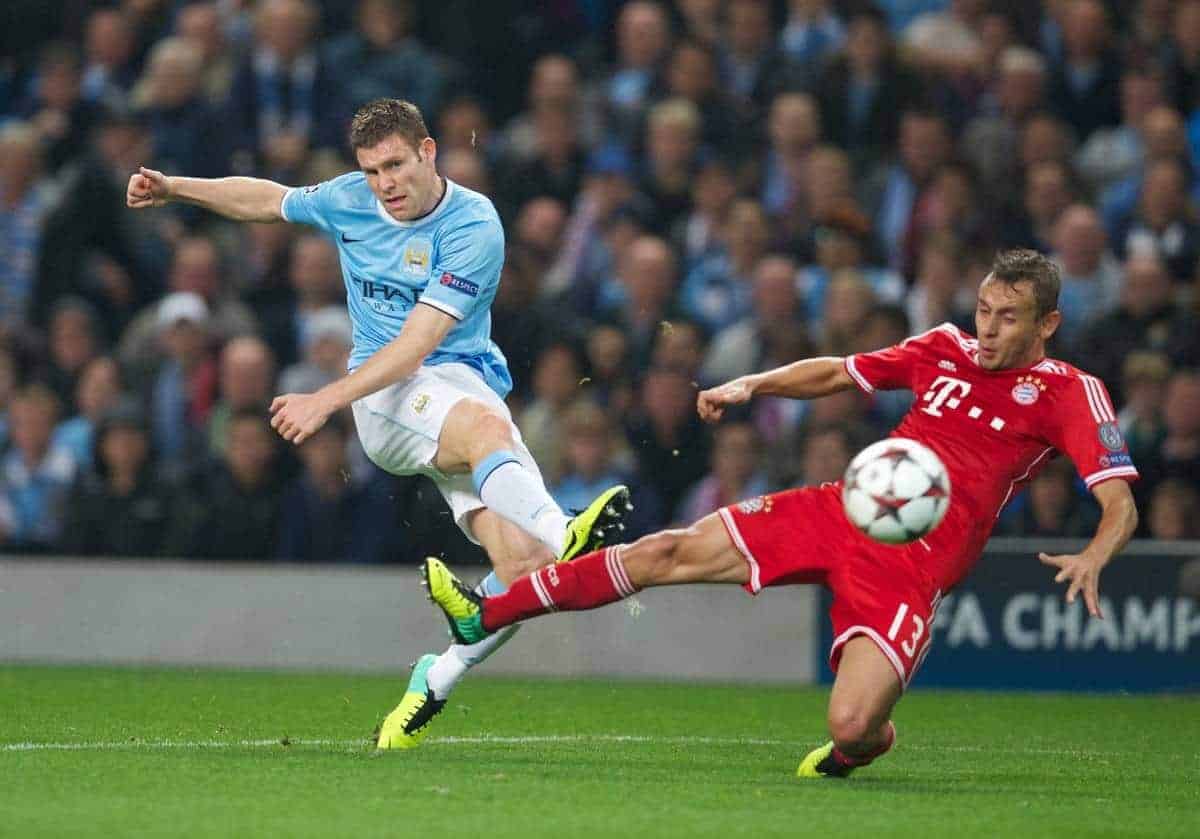 There has been a mixed reaction to the signing of the 29-year-old, but the positives outweigh the negatives quite comfortably.
Milner has never been a player particularly loved by supporters, but that has nothing to do with his all-round quality as a footballer.
He is not flamboyant in style, nor someone who lights up matches with flair, but he gets the most out of his ability.
In many ways, he is the archetypal English player, which unfairly works against him.
With Milner reportedly being promised a central midfield role with the Reds, how will he fit into the Liverpool side next season?

Milner has always been one of Manchester City's most consistent performers during his five years there, as City boss Manuel Pellegrini suggested earlier this season:
"There are players who are better technically, yes. Quicker players, yes. Players who head better, yes. But show me one who does all the things Milner does well. There isn't one."
The former Leeds United, Newcastle United and Aston Villa man is someone team-mates treasure playing alongside, given his work-ethic, consistency and final ball, and his experience will prove invaluable to Brendan Rodgers' young squad.
It's nice to see someone signing who is over the age of 25.
People will point towards the fact that Milner turns 30 in January, and is rumoured to have been offered £150,000 a week at Liverpool, but he still has plenty left in the tank.
The Englishman is arguably one of the Premier League's fittest players, and therefore could show no sign of slowing down and diminishing until he is 33 or 34.
The Reds could get four of five years out of him.
Potential Midfield Roles

With Steven Gerrard departing for Los Angeles and MLS this summer, a huge void will be left in the middle of the park for the Reds.
When you consider that Lucas Leiva, Jordan Henderson, Joe Allen, Emre Can and Philippe Coutinho will all be hoping to feature regularly in midfield, the addition of Milner certainly gives Rodgers a selection headache.
Assuming the Ulsterman is still the manager at the time, he has a number of formations that Milner could potentially slot into.
The 4-2-3-1 is certainly one option.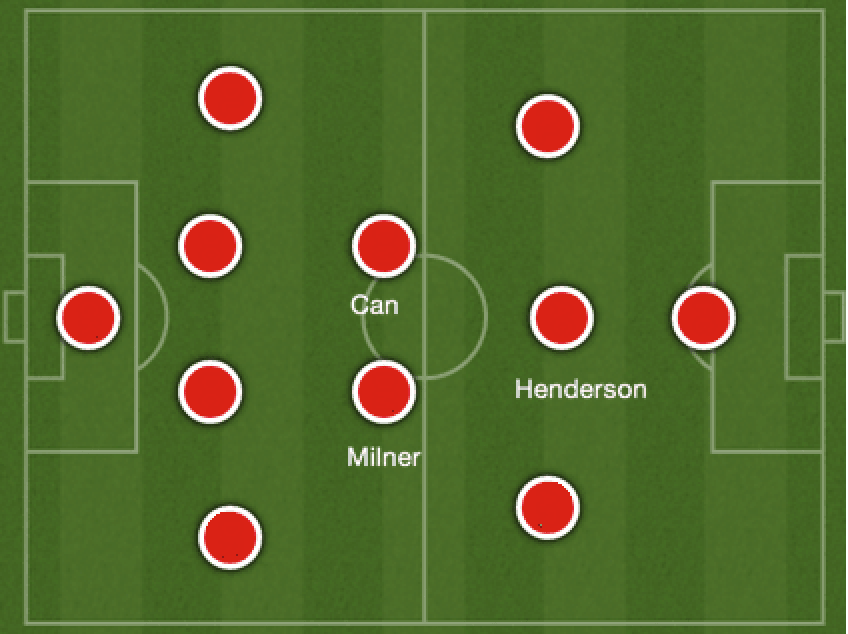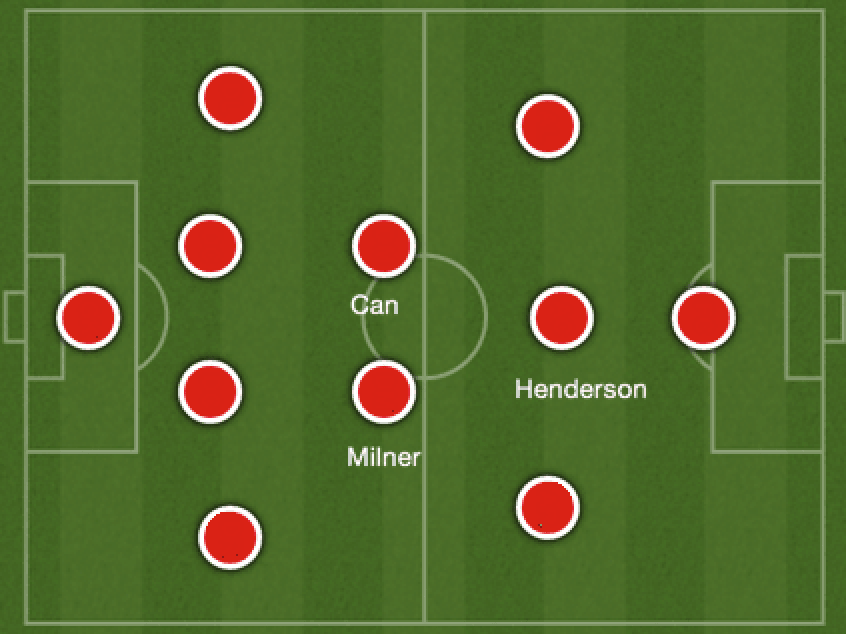 A holding midfielder is a must in this system, whether it be Lucas, Can, Allen or a new signing in that role.
Milner could then either play in a deeper role alongside that player, with Henderson further up, or the other way round. Playing both together as a deep-lying two is also a possibility, but could negate their influence on the team.
The only negative here is that it means playing Coutinho out of position which, considering his brilliance in a more central attacking role in 2014/15, could be problematic.
The often-used 4-3-3 could also easily accommodate Milner in a central role, but again it means shunting the best player at the club out wide, in a role he is nowhere near as effective in.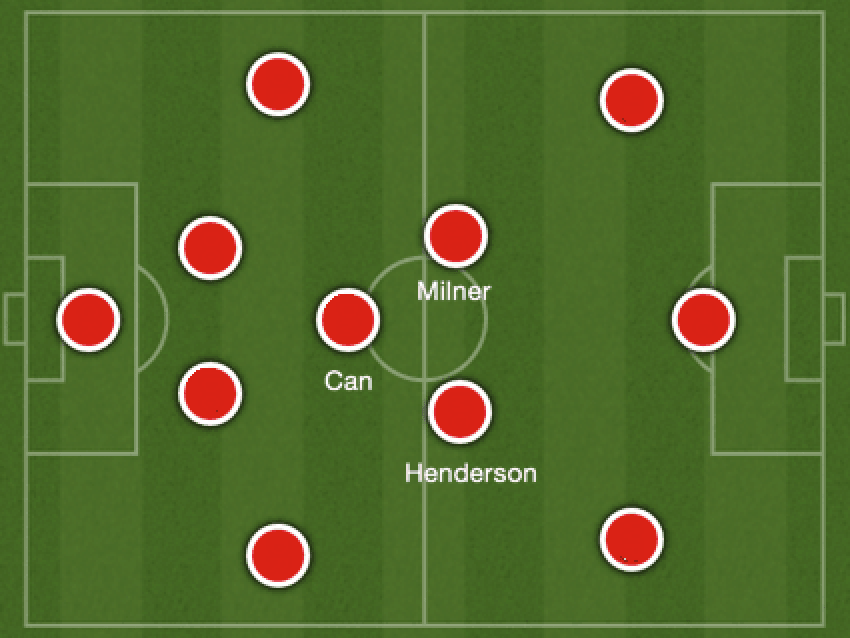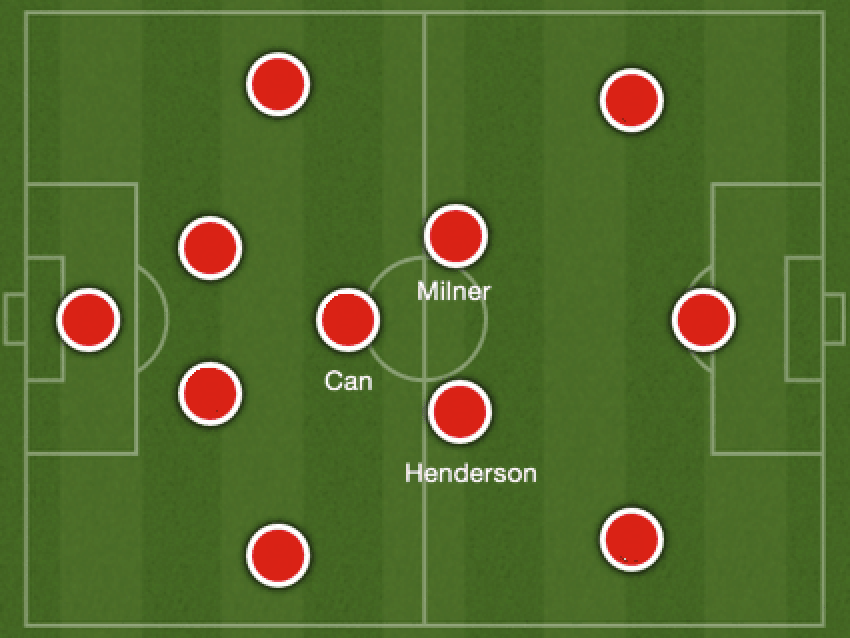 There is no reason why Milner couldn't dovetail nicely with Henderson and one of Can, Lucas or Allen.
But the worry is that there would be a real lack of guile and genuine goalscoring threat without Coutinho in there.
The 4-4-2 diamond is probably the system where Milner, Coutinho and Liverpool in general would all likely thrive the most.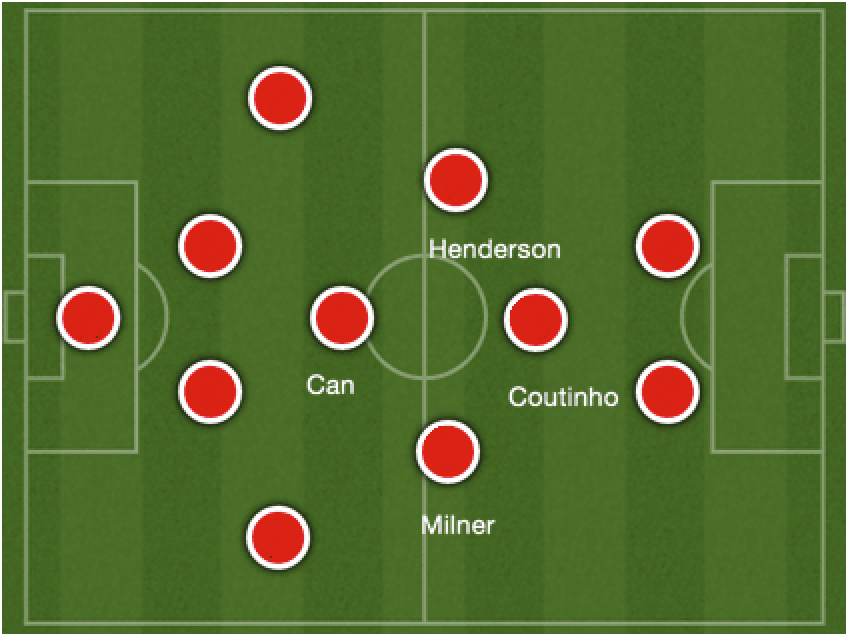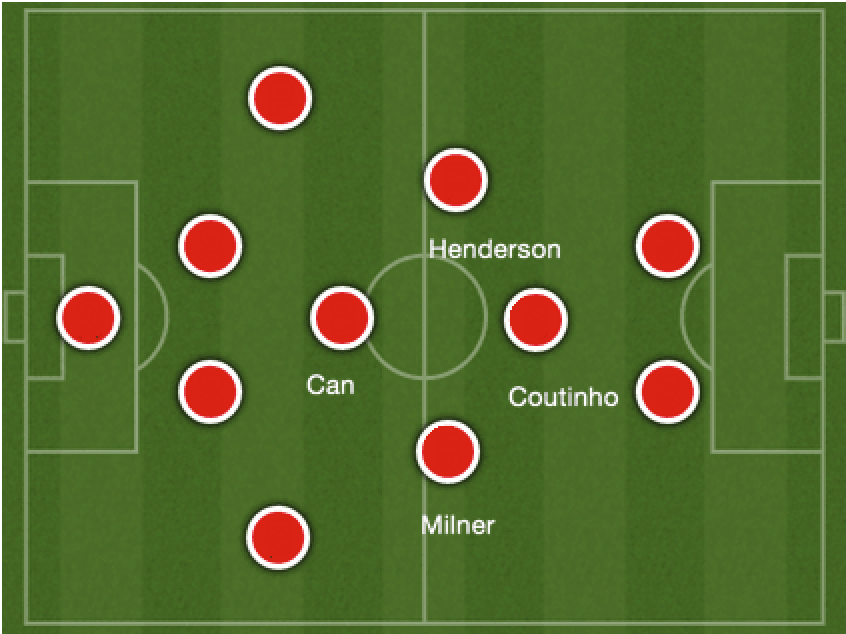 Milner has the box-to-box energy to excel on either the left or right of the diamond, much in the way Claudio Marchisio and Arturo Vidal do for Juventus, and the same applies with Henderson.
With the two England internationals either side of a sitting midfielder, Coutinho could then be stationed at the tip of the diamond, wreaking havoc with his creative brilliance.
It's worth stressing that Milner's impressive versatility means he could easily be effective on either flank in a front three, at wing-back or as a full-back.
Despite this, it is in the centre of midfield where he must be deployed.
Where is Milner Best Suited?

The signing of Milner will undoubtedly be a very shrewd move by Liverpool, especially given the fact he will join on a free transfer.
He is a proven international footballer with two Premier League winners' medals to his name, and he will bring a consistency and maturity currently lacking in the Liverpool squad.
The 29-year-old's versatility makes him a very good squad player, and someone who will give you at least a seven-out-of-10 performance week in, week out. Very few Reds stars can guarantee that right now.
Fitting Milner into the midfield won't be an easy job for whoever is manager come August, given the battle for places, but he has all the attributes to become a key player at the club.
Seemingly, it is in a 4-4-2 diamond where he and others would flourish the most.
[interaction id="556d8bf984caec334b1ddf95″]
Formation images courtesy of LineupBuilder.
Which role would best suit James Milner at Liverpool? Let us know in the comments below