Next up in our 2014/15 player-by-player reviews is Liverpool's first-choice centre-back, Martin Skrtel. How did he fare throughout the season?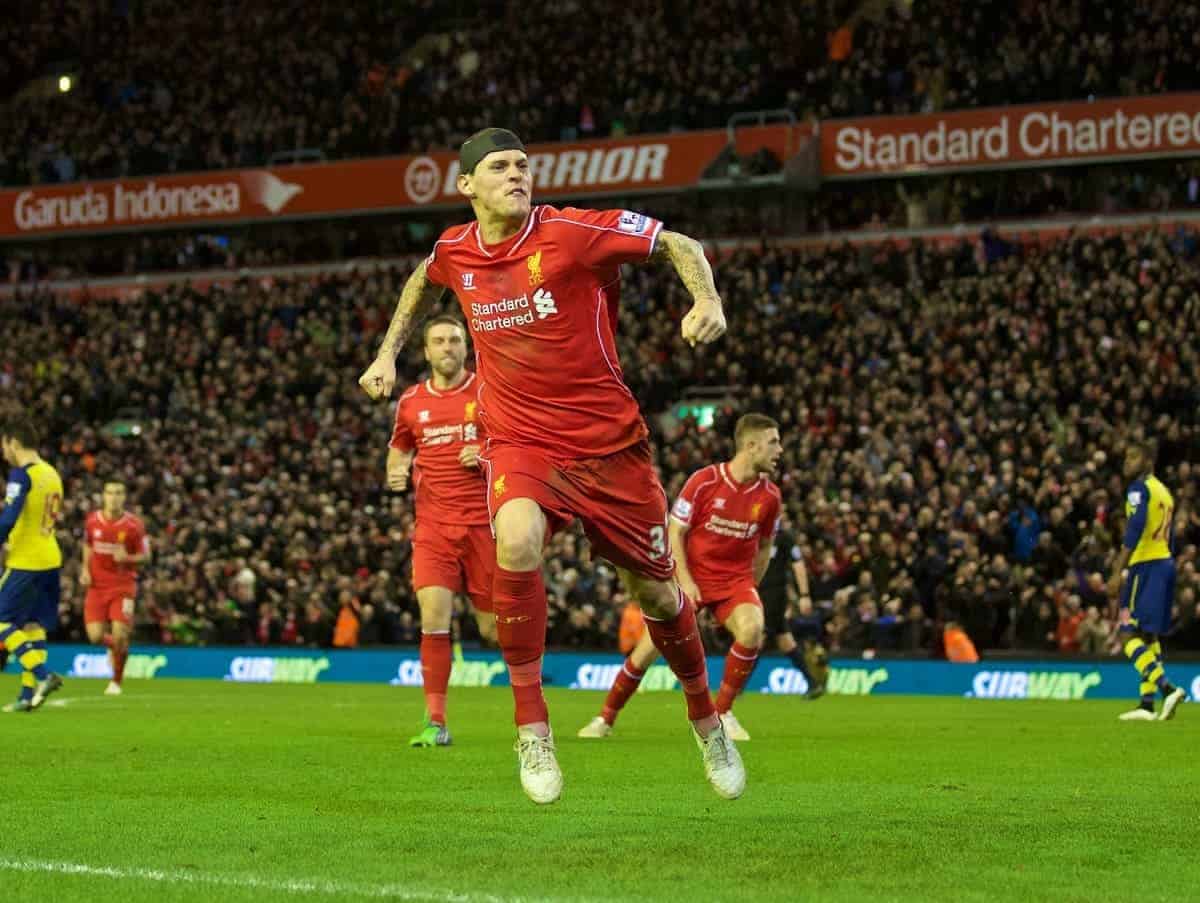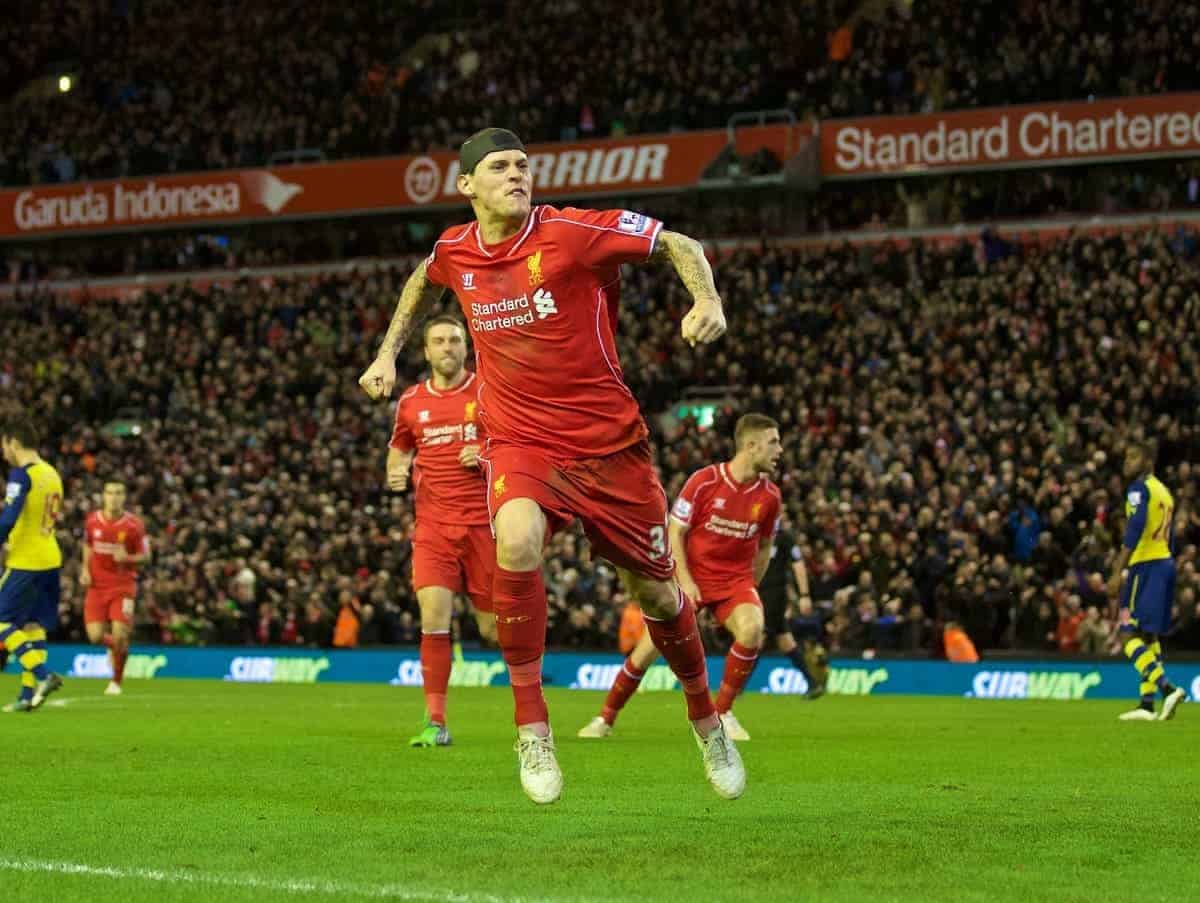 Like so many Liverpool players in 2014/15, Skrtel endured an inconsistent campaign. He looked like a pub player on some occasions, but a world-beater the next.
The 30-year-old is a player who divides opinion. Some think he is the best defender at the club, and an influential figure, and others see him as a liability who doesn't play with the maturity he should at his age.
His season certainly displayed both of those opinions at times, but on the whole, the Reds' second-longest serving player did well.
MARTIN SKRTEL- 2014/15
Started: 48, Unused sub: 2
Goals: 1 (Arsenal (h)- Premier League)
Average TIA Player Rating: 6.27 (out of 10)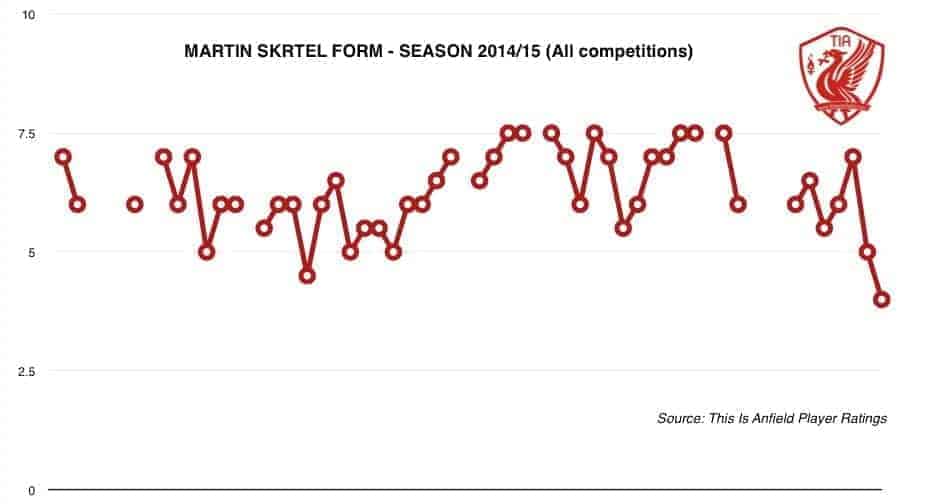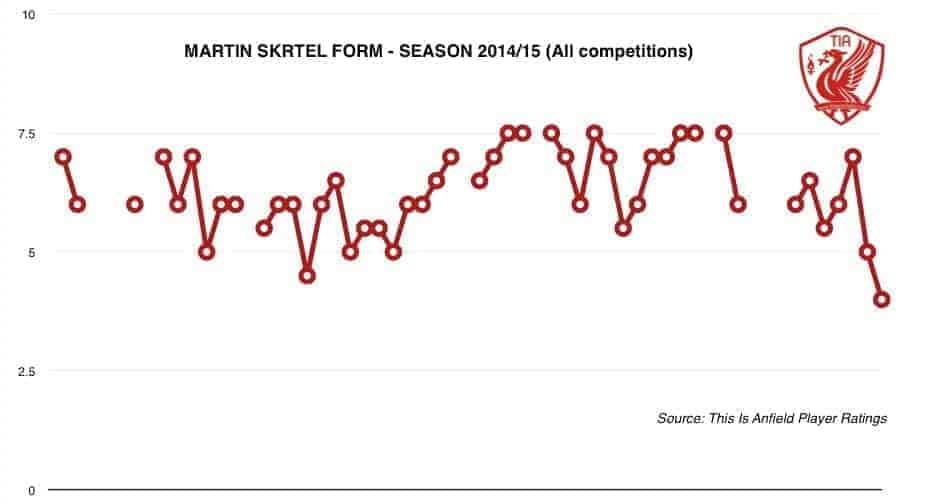 Unconvincing until Christmas
Skrtel's season started with a fairly strong display against Ronald Koeman's emerging Southampton side at Anfield, but it wasn't indicative of the rest of his form during the first half of the campaign.
A disappointing performance from the Slovakian in his next outing, the 3-1 loss at Man City, showed worrying early signs in terms of his centre-back partnership with new signing Dejan Lovren.
Having missed around three weeks of action through injury, Skrtel returned for the trip to West Ham, but was part of a shaky-looking defence that conceded three times at Upton Park.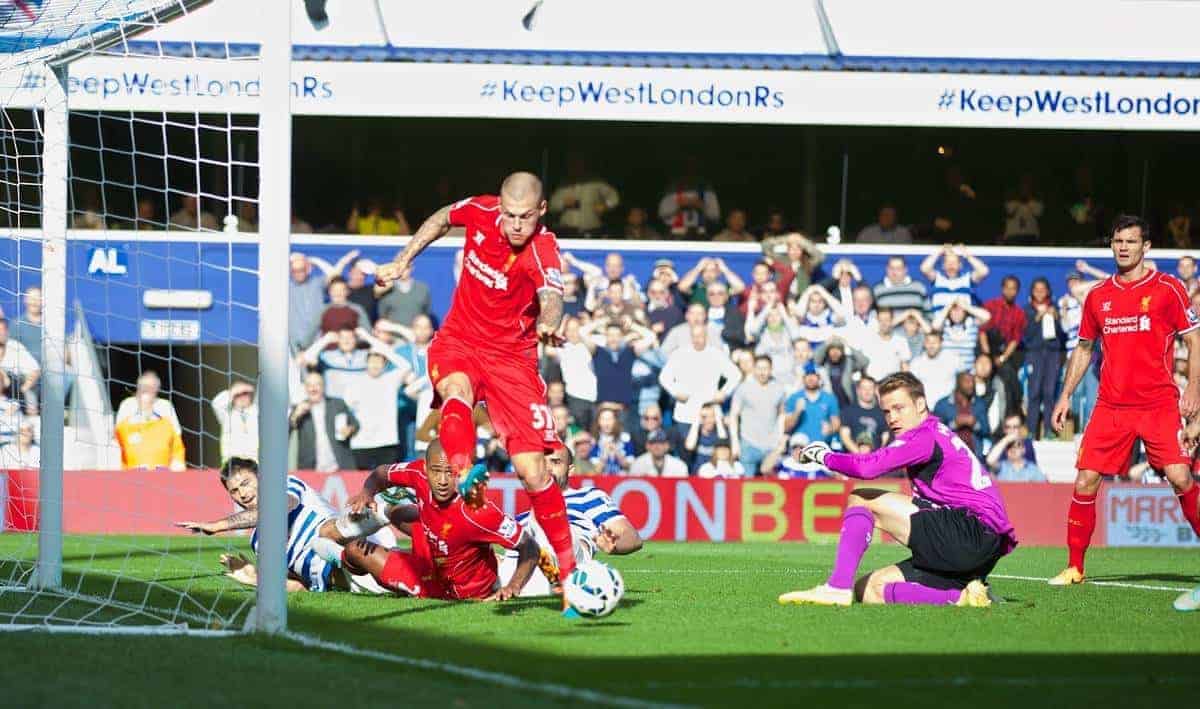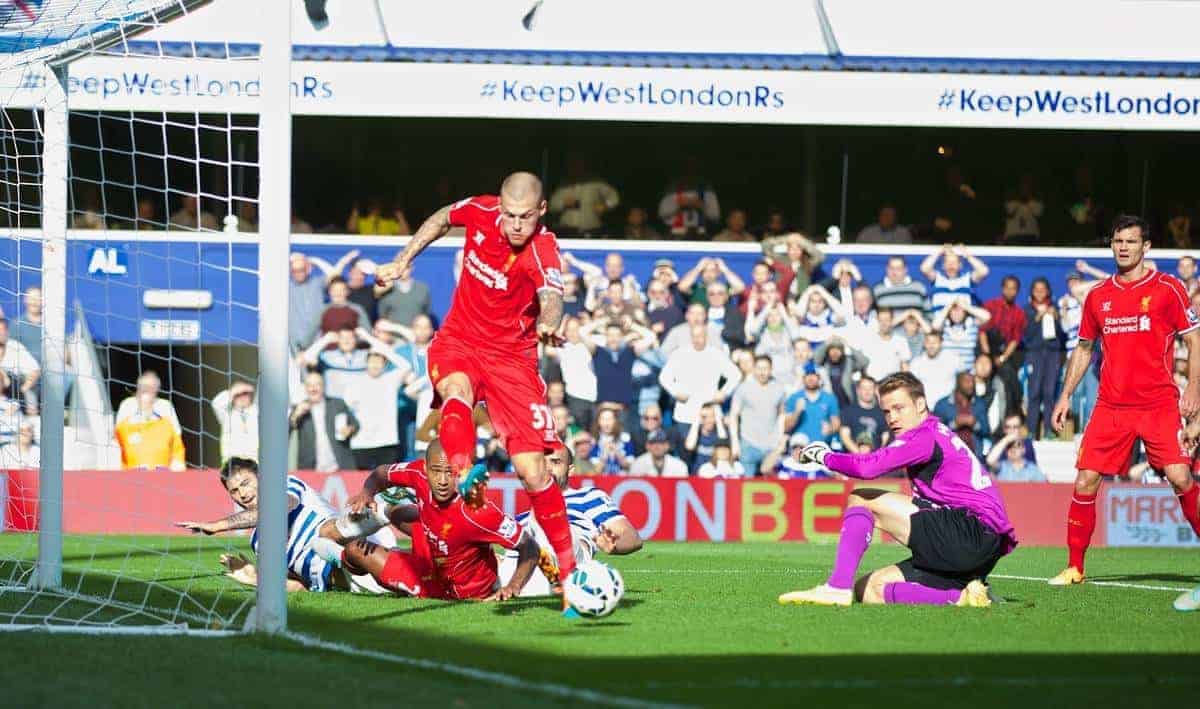 Equally poor performances from the former Zenit St Petersburg man followed, away to both QPR and Newcastle, and barring the odd half-decent display here and there, Skrtel's rash style and poor positional sense was becoming a concern.
He was abysmal in the 3-1 defeat at Crystal Palace in November, at a point when Liverpool were at a real low ebb. Skrtel was the lowest rated player on the day, and won just 25% per cent of his duels with opposition players.
It was clear that changes were needed in order for the Reds' shocking form to end, and like several others, Brendan Rodgers' new system had an extremely positive effect on Skrtel's game.
Thriving in a back-three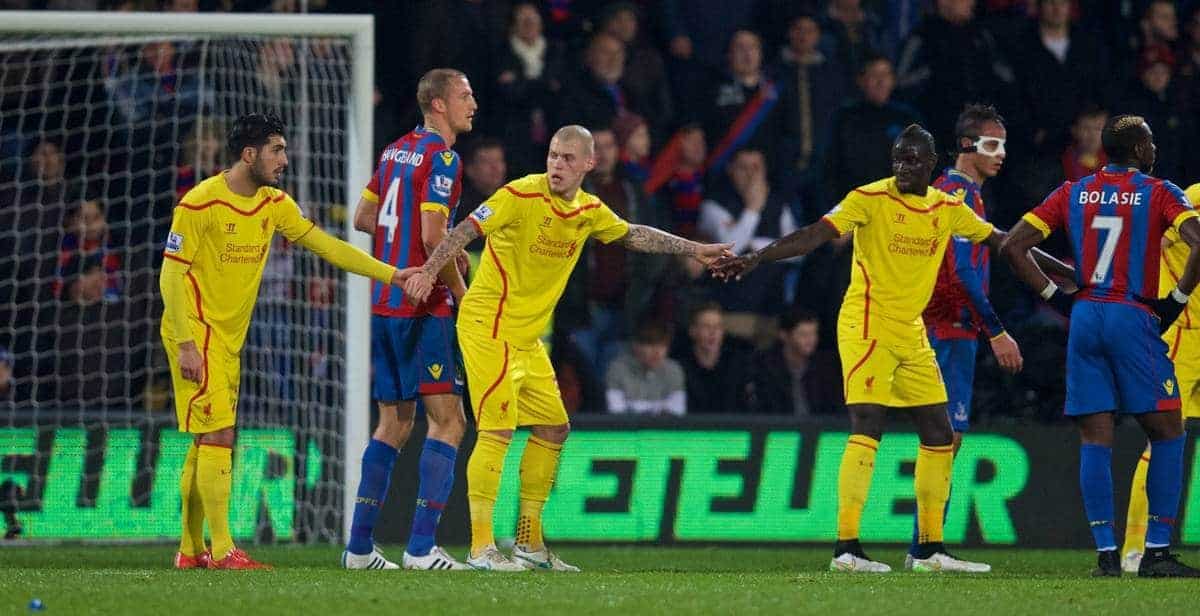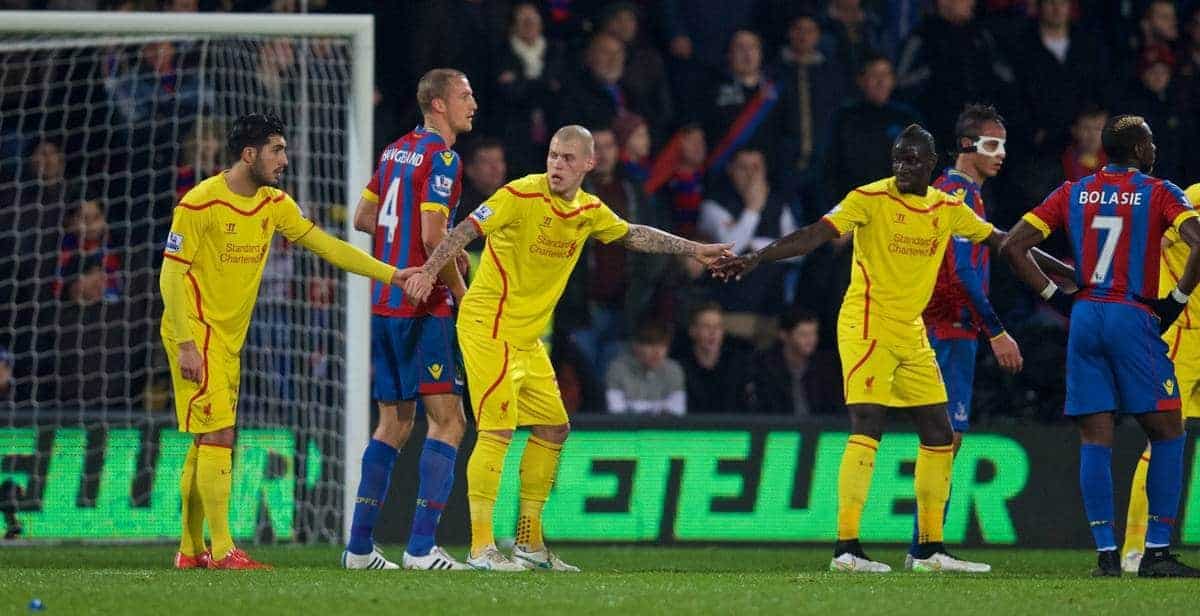 The Northern Irishman's decision to switch to a 3-4-2-1 in December proved to be a masterstroke. Although their first game using that formation was the 3-0 loss at Man United, from that point on Liverpool hit a relentless spell of form.
Lovren was axed, following a very poor string of performances, and Skrtel was deployed in the middle of a back-three, with Emre Can and Mamadou Sakho either of him.
The 30-year-old thundered home a vital stoppage-time equaliser against Arsenal just before Christmas, earning the Reds a point at Anfield, before keeping a hard-earned clean-sheet at Burnley on Boxing Day.
The difference that the new system had on Skrtel's game was enormous, and with Can and Sakho tasked with playing the ball out from the back, the robust Slovakia international could focus on his one major strength: out-and-out defending.
He also looked far happier without Lovren alongside him, and it's worth mentioning that Skrtel's poor early-season form could be put down to the Croatian's ineptitude.
Skrtel started 2015 with a string of brilliant individual performances, most notably away to Aston Villa and Sunderland, and in both legs of the League Cup semi-final showdown with Chelsea.
The brutish defender was a massive reason for Liverpool keeping a club record six Premier League away clean-sheets in succession, between December and March, as well as going 13-game unbeaten in the league.
From being in a situation where some were questioning his future, Skrtel was now one of the first names on the team-sheet.
End-of-season drop-off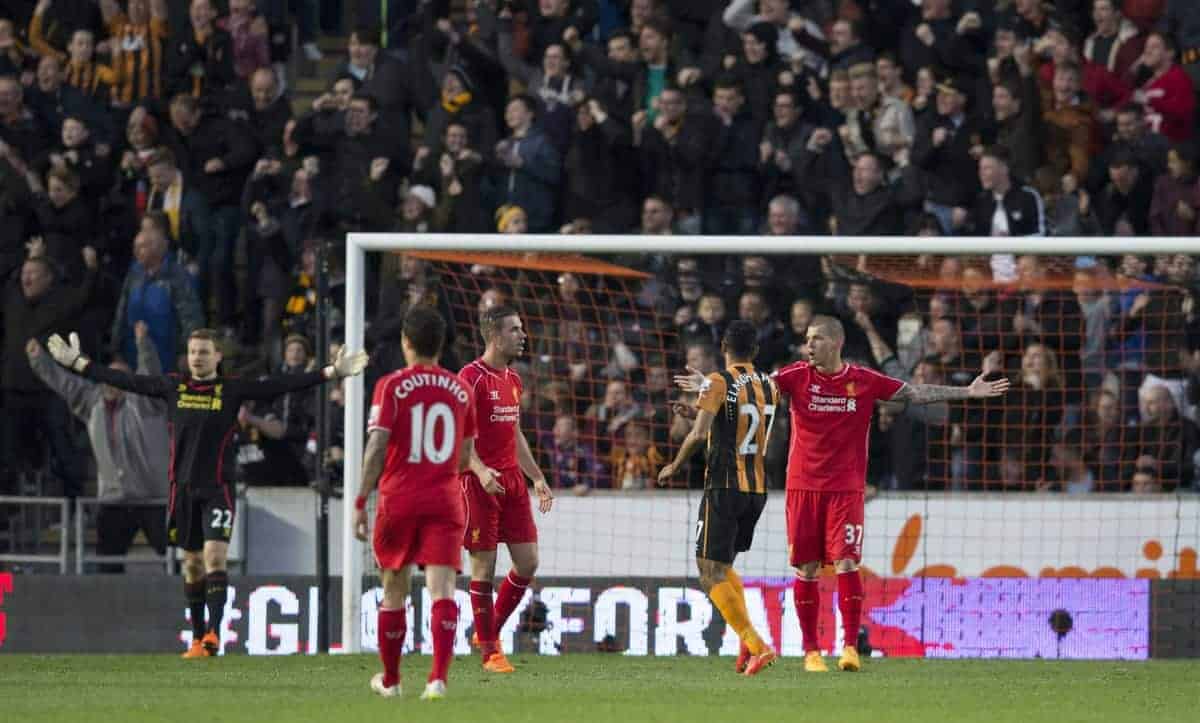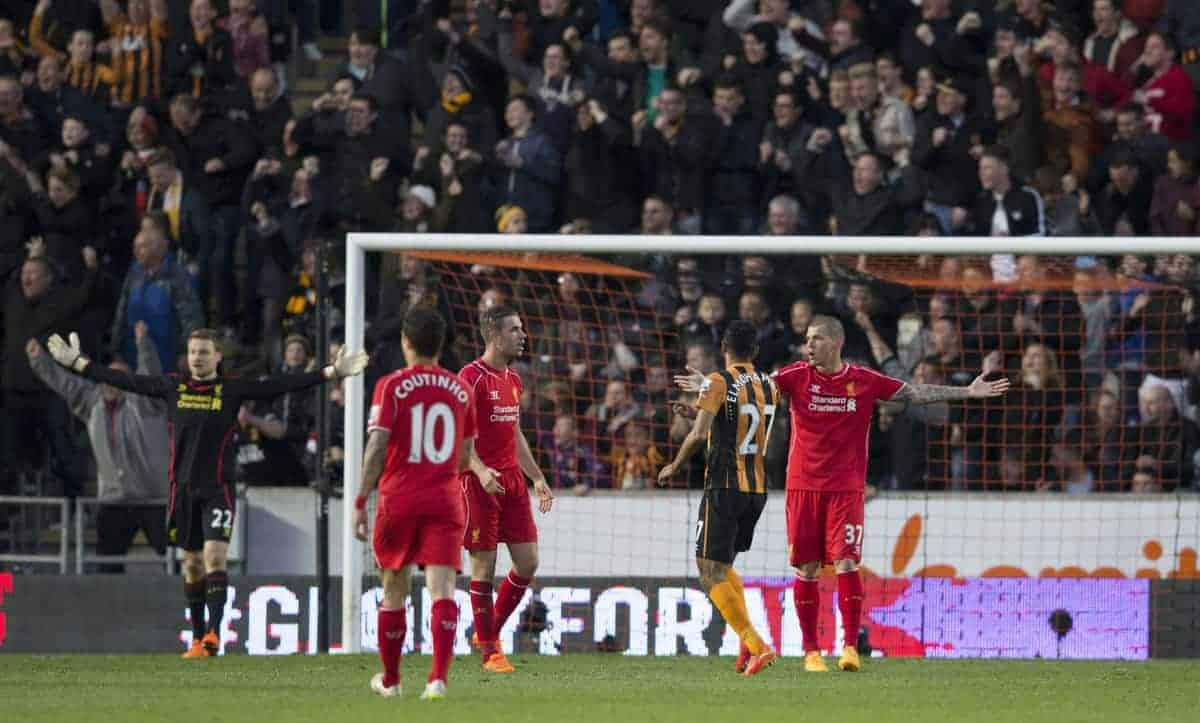 The final two months of Skrtel's season were not impressive, and although there were others whose form dropped off more dramatically, he was nowhere near his best in the final 10 games.
He missed the disastrous 4-1 defeat to Arsenal at the Emirates through injury, however, and the way in which Liverpool's defence fell apart that day perfectly highlighted how important Skrtel had become to the side.
Poor displays in the final two matches of the season, against Crystal Palace and, unforgettably, Stoke City, was not a good way to end a season that actually had plenty of positives for Skrtel.
He was invariably used in a back-four again by this point, often alongside Lovren, which again suggests he was far happier in a three. [td_ad_box spot_id="custom_ad_3″]
Overall assessment and future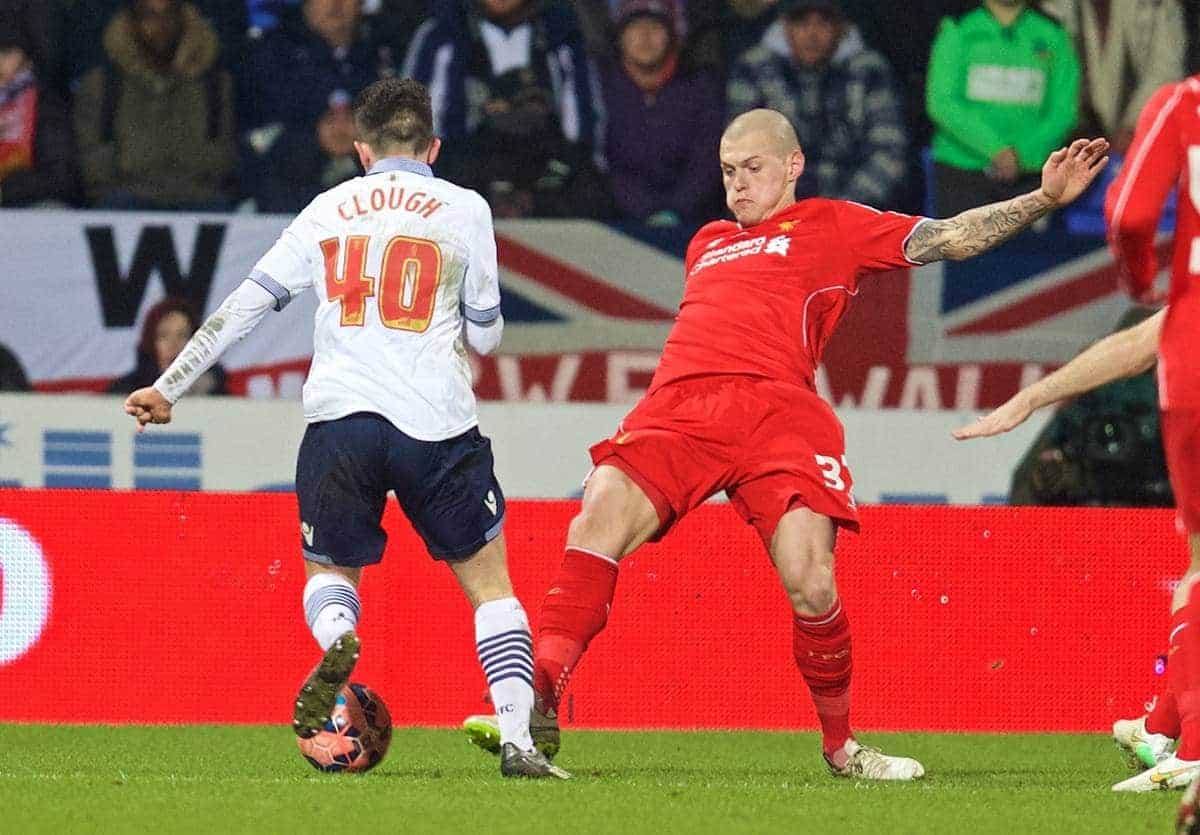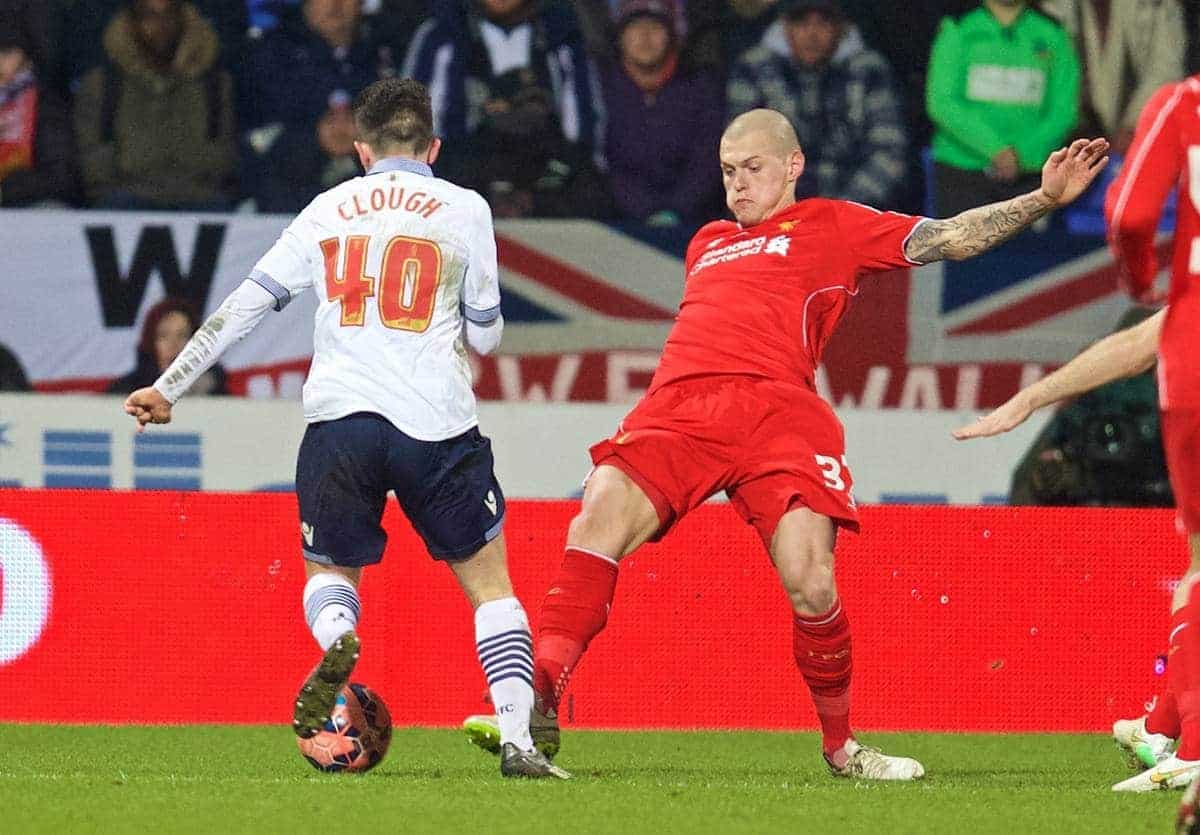 His 2014/15 mirrors Liverpool's to perfection really. It started off poorly, with many questioning him, had a brilliant run in the middle, then tailed off noticeably at the end.
Up until the Old Trafford defeat in December, Skrtel had made four key defensive errors, but once the system changed and his form improved, he made just one in the next five months.
Quite what the future holds for Skrtel we don't quite know yet, especially following reports that he is unhappy with a new contract offer from the Reds.
Skrtel will turn 31 later this year, and it could certainly be argued that he won't get any better as a player from now on.
It's important that they keep hold of him for now though. He has his faults, as we have seen many times during his seven years on Merseyside, but for now he is someone who must remain a Liverpool player.
[interaction id="55708ca884caec334b3665c7″]
(All statistics courtesy of Squawka, and appearance and goals data via LFCHistory)