With Liverpool announcing the signing of £32.5 million signing Christian Benteke on Wednesday night, supporters primarily reacted with positivity.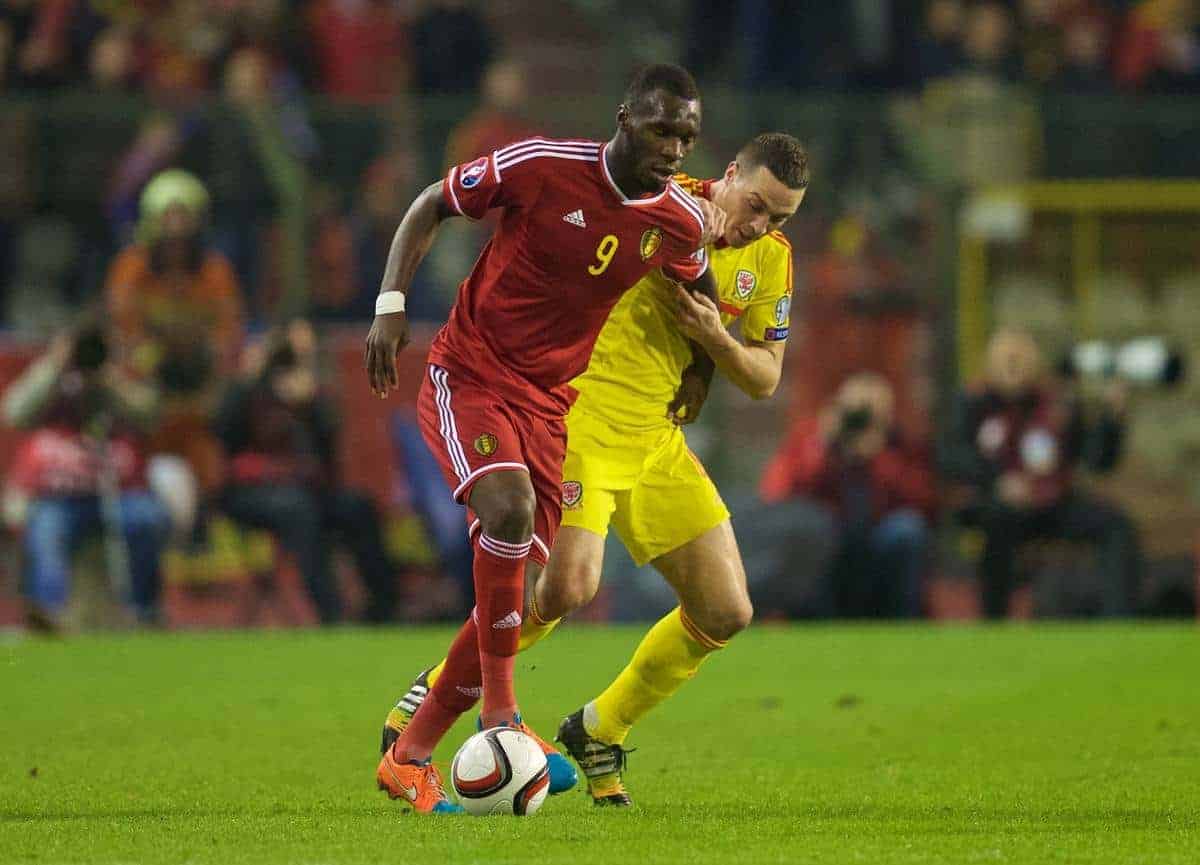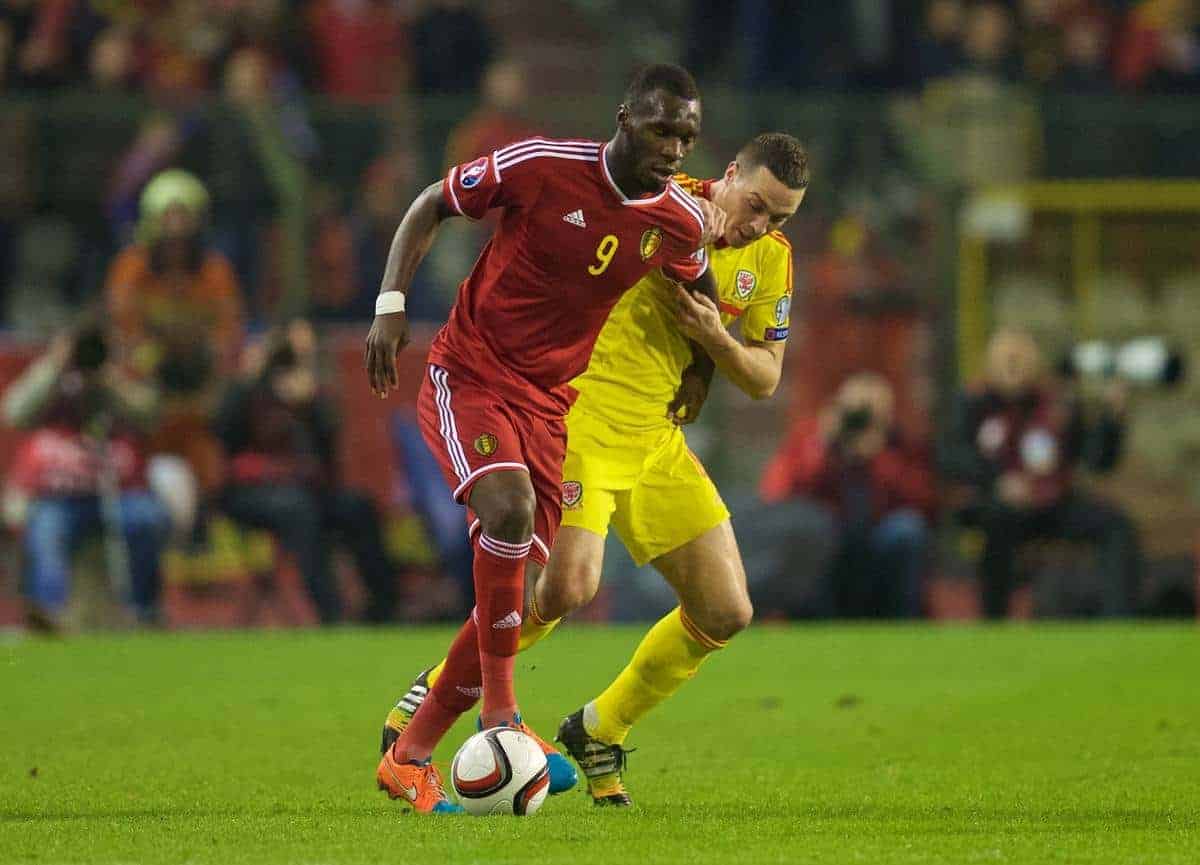 Christian Benteke's long-awaited move from Liverpool to Aston Villa was confirmed on Wednesday night, sealing the most talked-about transfer on the Reds' summer.
The 24-year-old striker signed a long-term contract, and will join up with Brendan Rodgers' squad when they return from their pre-season tour.
Benteke has been a divisive figure among Reds supporters since news broke of his imminent arrival—but how has the Belgian been received following his official unveiling?
Here's the best of the social media reaction to Benteke's arrival on Merseyside.
Welcome to Anfield Christian Benteke

— Jeff Goulding (@ShanklysBoys1) July 22, 2015
Welcome to #LFC Christian Benteke. Give 100% and score goals the fans will love you and fee will quickly be forgotten.

— Si Steers (@sisteers) July 22, 2015
Mignolet, Origi and Benteke. Anfield Road here I come ? #LFC

— Sven Claes (@svenclaes) July 22, 2015
BIG BEN.

— Aaron Cutler (@aaron_cutler) July 22, 2015
Big Ben strikes at 9pm. Welcome fella.

— Sachin Nakrani (@SachinNakrani) July 22, 2015
In every way, Benteke is Rodgers biggest signing at LFC. He needs this to work

— John O'Sullivan (@NotoriousJOS) July 22, 2015
Now let's get down to business, ay lads @lfc

— Kali ?????? (@MissAndreeva_) July 22, 2015
All aboard the Big Ben bandwagon! #bestplayerintheworld

— Colin Spreag (@ColinSpreag) July 22, 2015
Not entirely enamoured with the Benteke move – at all, when it boils down to it. But now he's a #LFC player just got to hope he kills it.

— Jack Lusby (@jacklusby_) July 22, 2015
Well, I moaned about signing him all summer but now he's here I sincerely hope Christian Benteke absolutely smashes it. Good luck big man.

— David Martinez (@DMARTINEZ_85) July 22, 2015
Doubts? I have a few. But the lad has my full support. #Benteke

— Jason Roberts (@Ja5onRoberts) July 22, 2015
Would like to welcome Christian Benteke to this truly special club. Score the goals and we'll love you. #lfc #BentekeLFC

— BetGOAT (@BetGoatUK) July 22, 2015
At last! Christian Benteke is a Liverpool player, whether you like it or not. You should probably try and like it. And all his goals.

— Jim Boardman (@JimBoardman) July 22, 2015
https://twitter.com/MrBoywunder/status/623947146304311297
https://twitter.com/yetigcreature/status/623947886909366272
Christian Benteke must be the only target man who doesn't just score target man goals but everyone thinks only scores target man goals.

— INACTIVE ACCOUNT (@BenjaminWillsSJ) July 22, 2015
My instructions to Benteke would be: annoy and occupy the oppositions defenders and let Firmino and Coutinho run amok.

— John O'Sullivan (@NotoriousJOS) July 22, 2015
Oh, and score goals

— John O'Sullivan (@NotoriousJOS) July 22, 2015
Seems to have been talked about for ages but at last Liverpool have got Benteke. A real attacking presence with a very good scoring return

— Neil Mellor (@NeilMellor33) July 22, 2015
I'm all in. Benteke is a 1-in-2 striker, who'll be playing in front of Coutinho, Firminho, Lallana, Henderson, and Milner. He'll kill it.

— Colin Spreag (@ColinSpreag) July 22, 2015
One from the man himself…
YNWA??? pic.twitter.com/ypHFKLSGto

— Christian Benteke (@chrisbenteke) July 22, 2015
A reminder of his talents…
.@LFC signing @bentekechris20 scores in last years FA Cup semi-final against his new club #wembleywednesdayhttps://t.co/82j9QvBk2A

— The FA (@FA) July 22, 2015
And a song for the Kop…
https://twitter.com/FourFourTweet/status/623952704956669952