According to reports on Monday night, Liverpool centre-forward target Christian Benteke will ask for a move during talks with Aston Villa on Wednesday.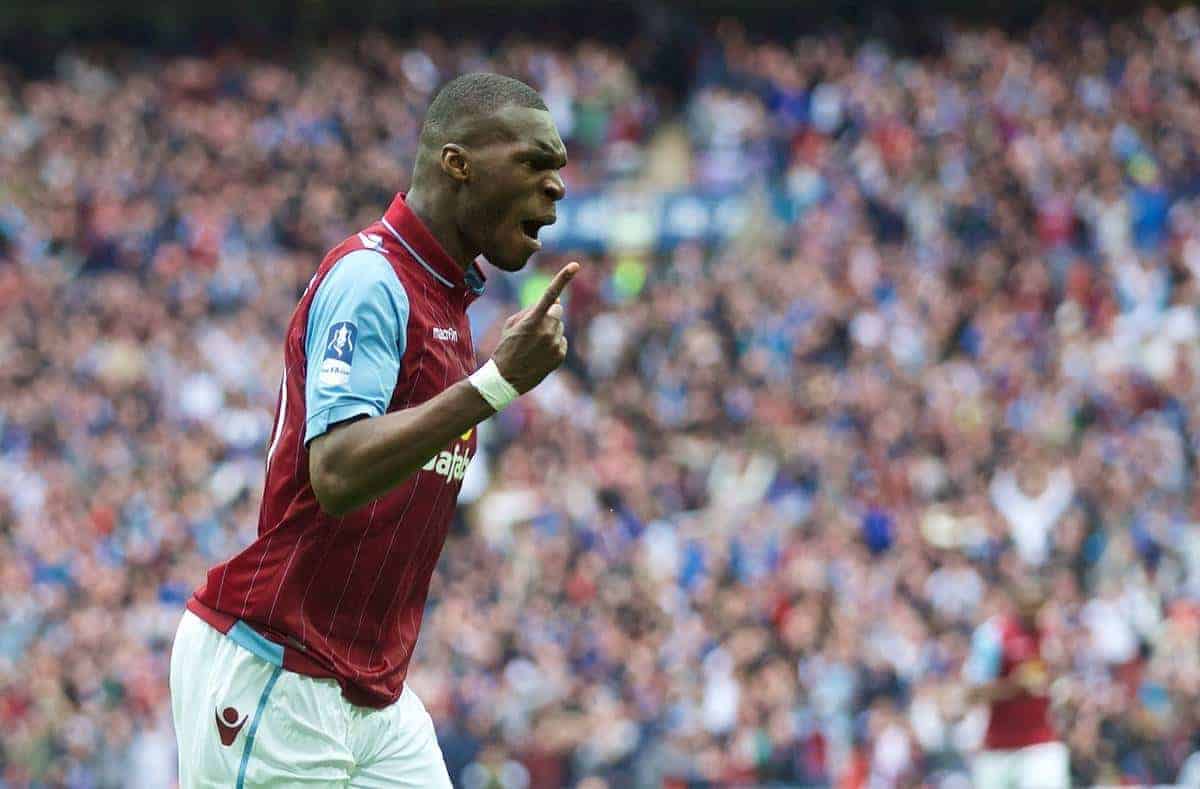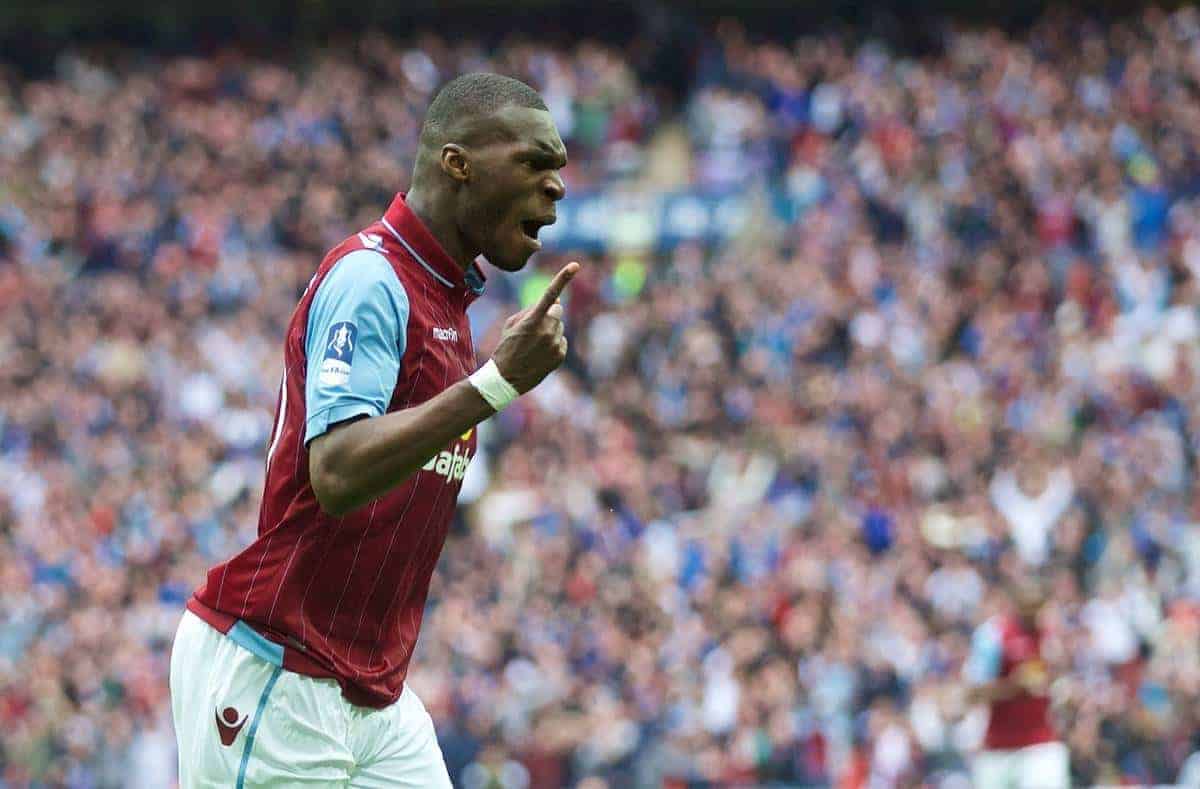 Christian Benteke remains one of Liverpool's priority transfer targets this summer, and the 24-year-old striker is set to inform Aston Villa of his desire to leave during a meeting with manager Tim Sherwood on Wednesday.
This is according to reports on Monday night.
John Percy of the Telegraph writes: "Benteke is set to meet with Sherwood at the club's training ground and will inform his manager that he is determined to leave Villa after three seasons to pursue a new challenge.
"Villa remain insistent that the Belgium international will only leave if a club triggers the £32.5million escape clause.
"But Benteke is ready to make it clear to Sherwood face-to-face that he wants to move on.
"Liverpool are still interested in signing the 24-year-old forward this summer but the clause has acted as a deterrent, with Villa refusing to entertain any offers lower than the strict valuation.
"However, while Benteke is reluctant to repeat his actions of two years ago, when he submitted a transfer request, he is keen to secure a move away from Villa Park.
"Villa were prepared to offer him a new contract that would have made him the club's best paid player but those hopes appear remote.
"Benteke's current deal runs for another two years and Villa are said to be 'relaxed,' despite the threat of the situation turning ugly."
The Belgian seems to be creeping closer to a move to Merseyside before the start of the 2015/16 season.
Although, as Percy reports, the Reds are reluctant to pay his £32.5 million release clause, the likelihood of a renewed bid from Manchester City for £50 million-rated Raheem Sterling could—in theory—change this.
While Benteke hasn't publicly expressed a desire to join Liverpool, they remain the only club with a firm reported interest in the striker.