Following the announcement that Jordan Henderson will be Liverpool's next captain, Jack Lusby believes the midfielder is fully deserving of the armband.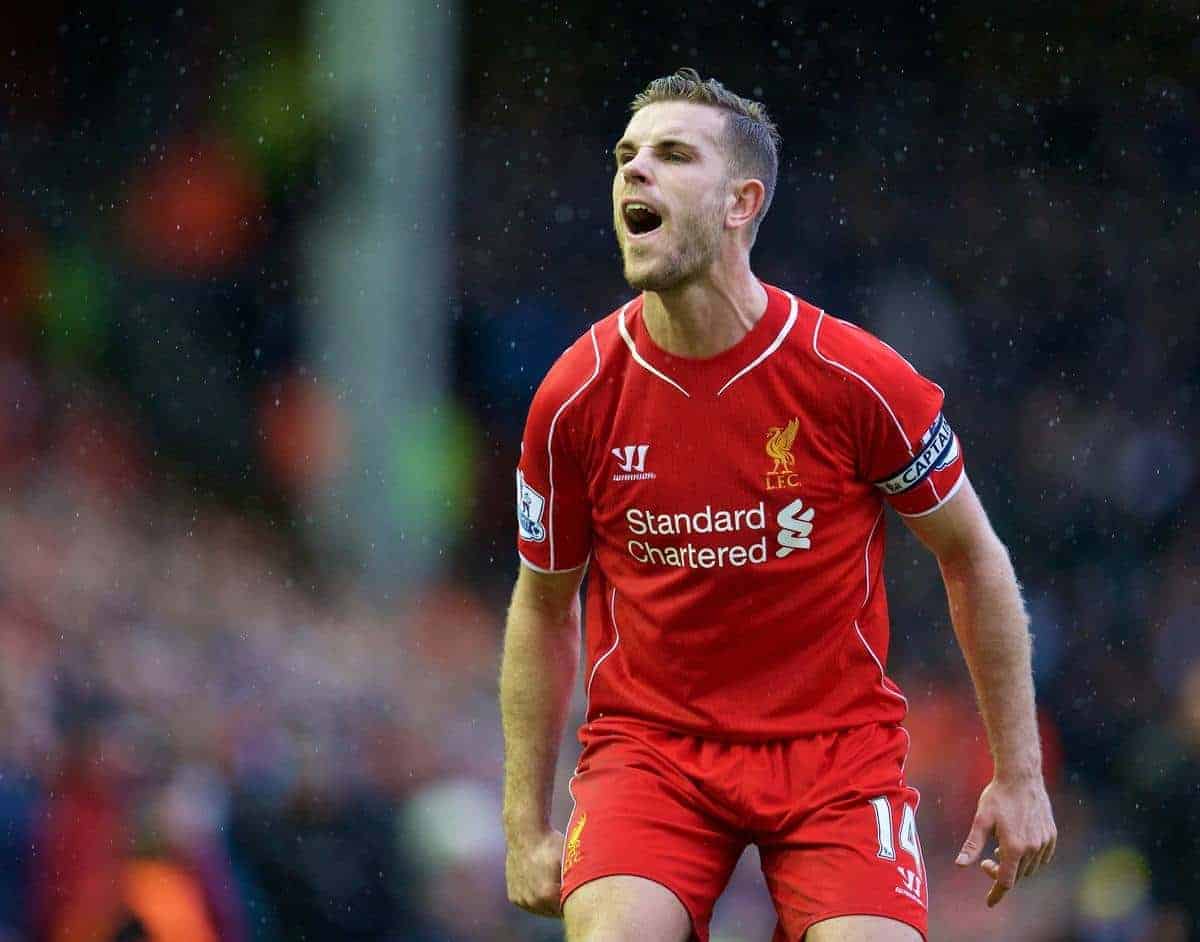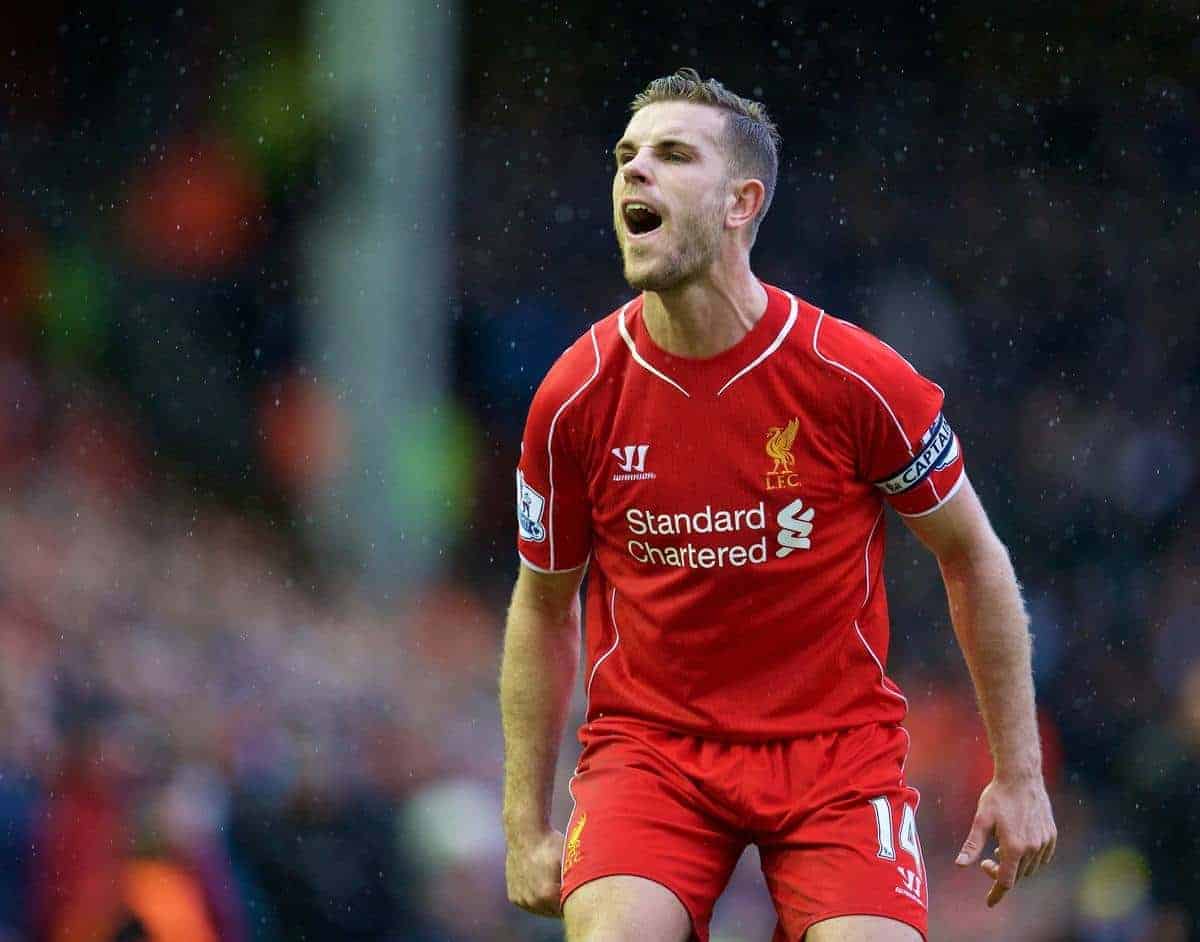 Much has been made of Jordan Henderson's rise from Clint Dempsey makeweight to Liverpool captain, but the 25-year-old's story is a truly remarkable one.
Taking over from the departed Steven Gerrard this summer, Henderson caps a meteoric switch-up in fortunes under Brendan Rodgers.
As one of Liverpool's key players, and a symbol of the club's values, Henderson is full deserving of the captaincy.
"Jordan is someone who leads through example – through his actions, attitude and application," Rodgers said on the midfielder's appointment. "He shows total commitment to the game and is a role model professional.
"He is also greatly respectful of the great traditions associated with being Liverpool captain and the responsibilities that come with it."
In short, he gets it.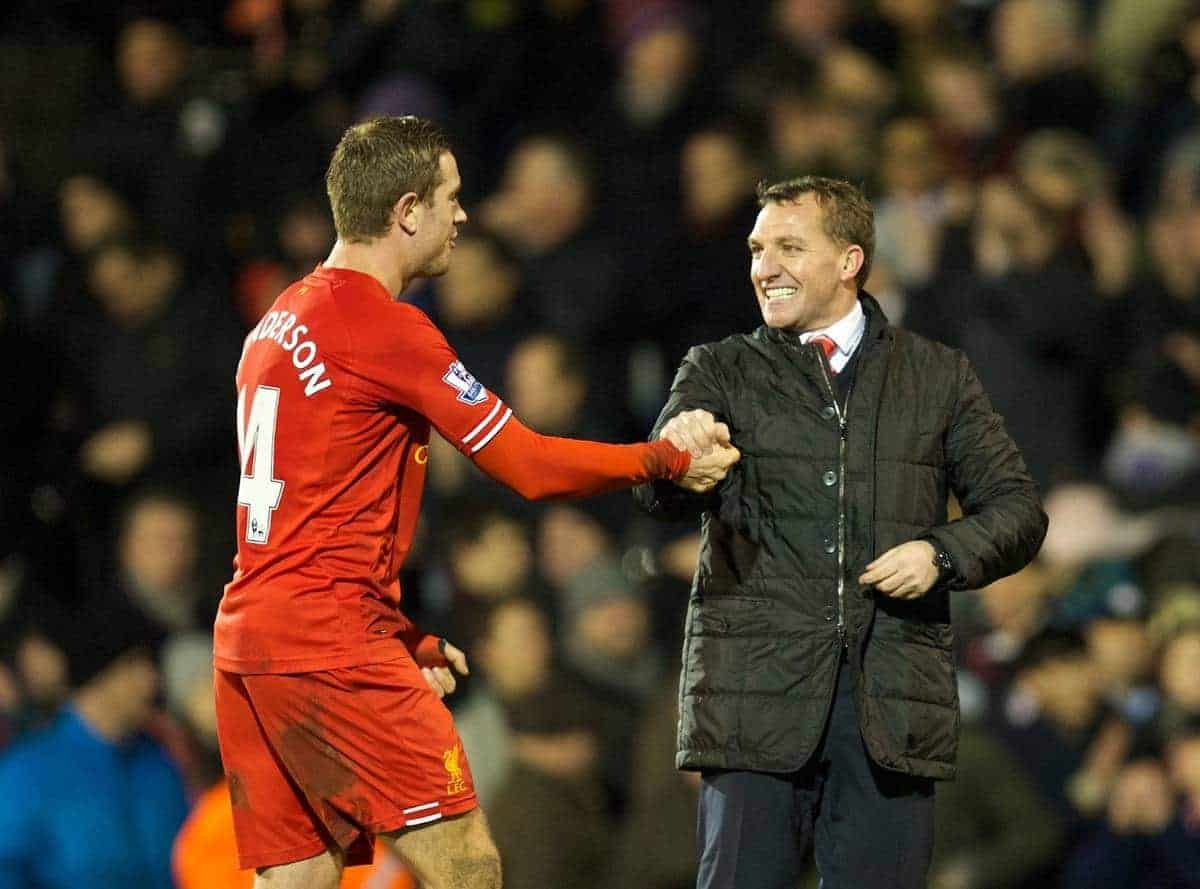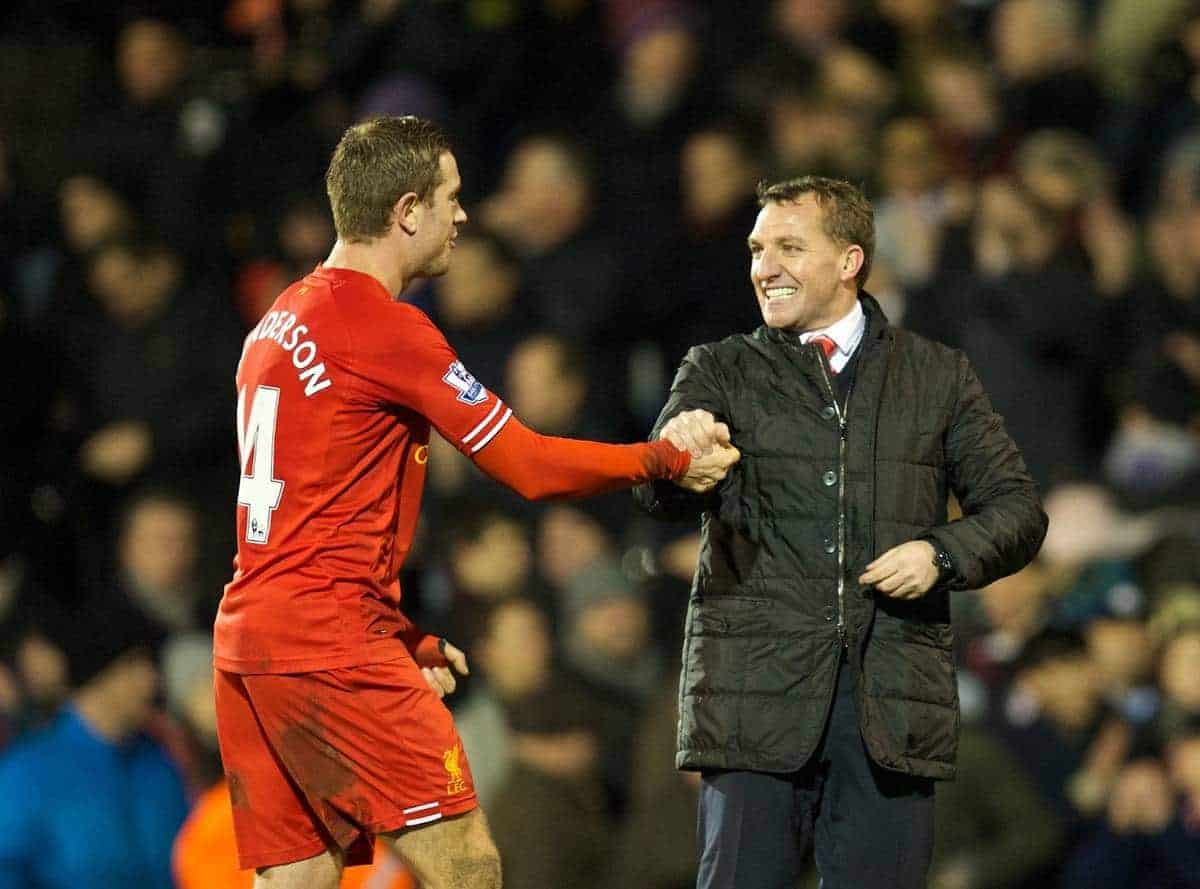 While Liverpool's surprisingly productive and largely positive summer is marred by the transgressions of Raheem Sterling, Henderson represents everything that Rodgers could wish for in a player.
As Rodgers puts it: "The model professional."
Back in 2010, when Henderson was 20 years old and still at Sunderland, he outlined his disciplined lifestyle.
"I am a bit boring," he said.
[pull_quote_center]I don't really go out. I stay in and watch TV. None of my mates are bad lads, they didn't go drinking at a young age or anything like that, but when they used to go out, they'd tell me not to, which was a good thing.
I didn't go out much and there was always a curfew off my Mam.
The only time I go out is the Christmas night out when the whole team goes for team bonding, but I still won't drink. I'll drink J20 or water and have a good night with the lads.[/pull_quote_center]
He concluded: "I just love playing football and I don't want anything to jeopardise that. I like to go in every day training and working hard."
He may not be the most fun at the pub, and there is definitely plenty of room for mavericks in football.
But when you're selecting your captain, you want a player like Henderson.
Dedicated, hardworking and never content with his progress, Henderson's strict lifestyle has seen him develop into one of the Premier League's best midfielders.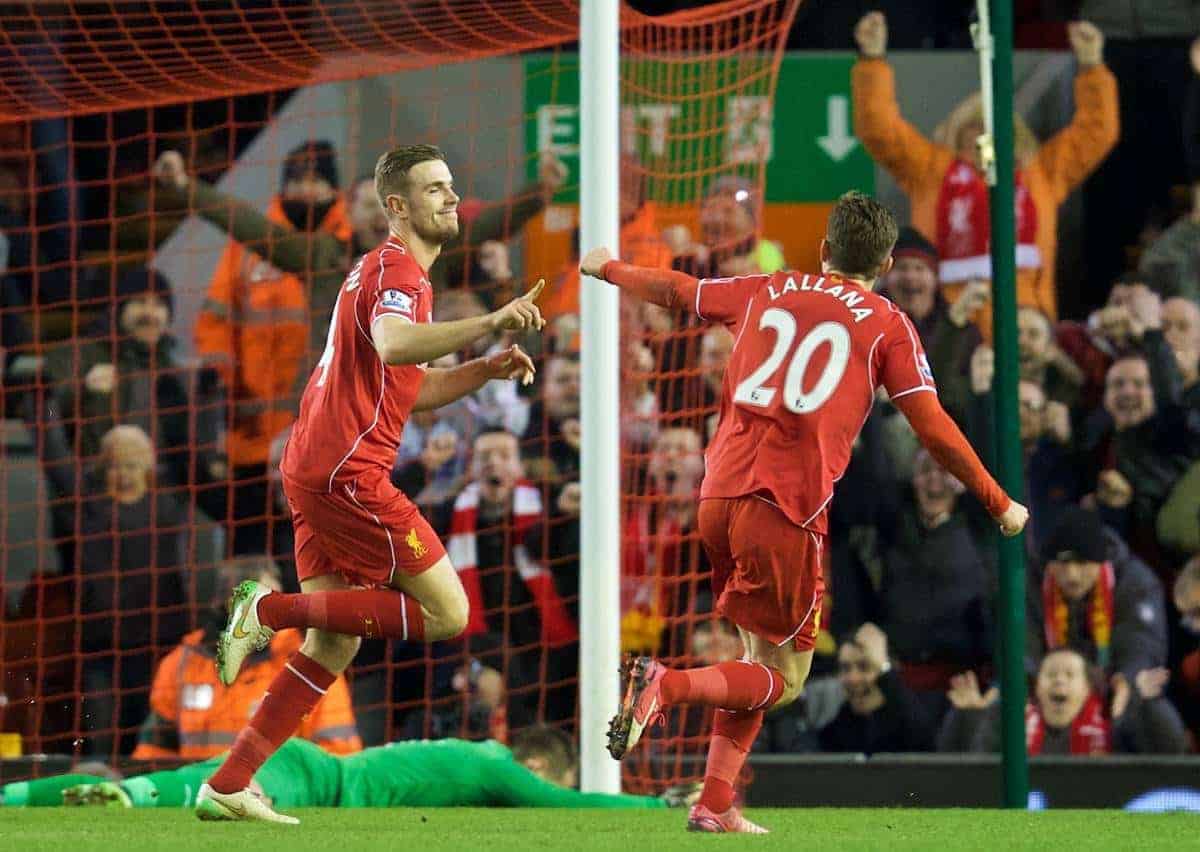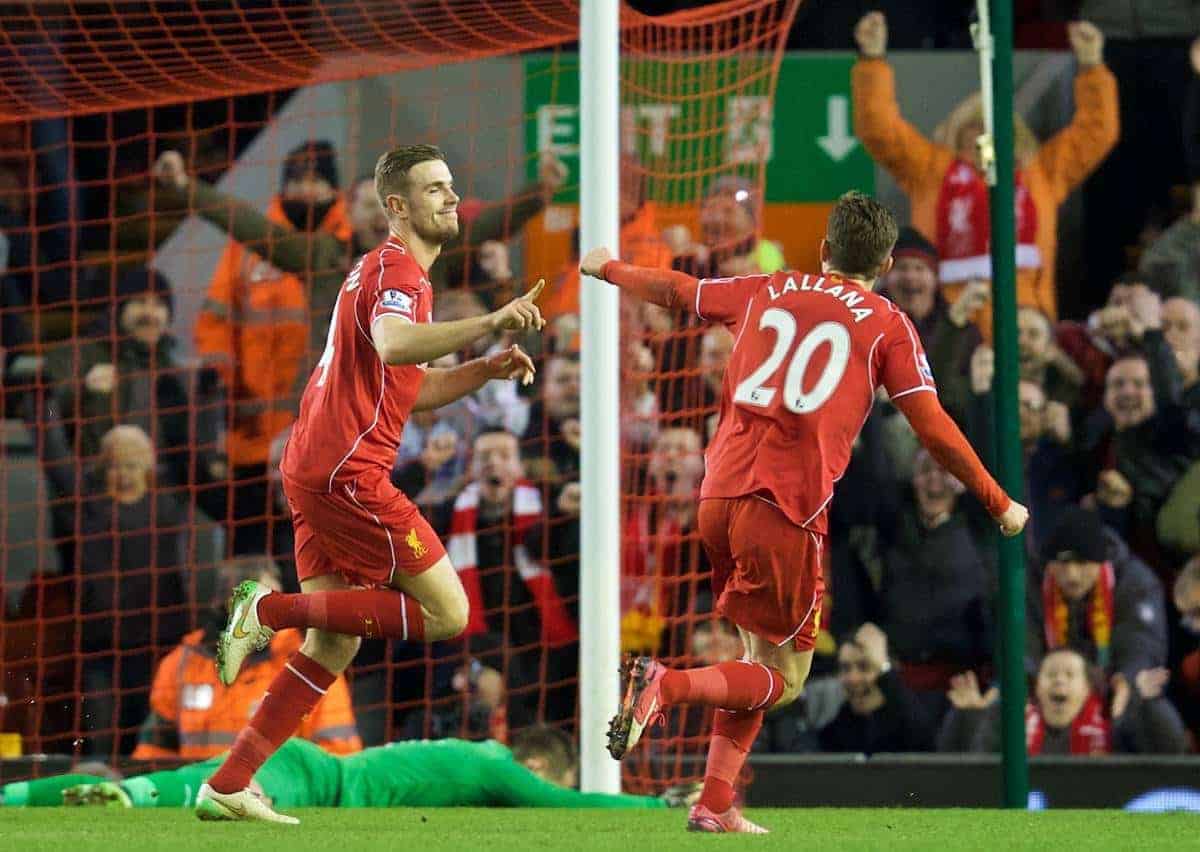 The difference between his output in his first two seasons on Merseyside and his 2013/14 and 2014/15 campaigns shows incredible progress from the midfielder.
Playing 67 league games under Kenny Dalglish and then Rodgers in his first two seasons, Henderson scored seven goals and made five assists. He was largely restricted to grunt-work, shunting out onto the wing, and his confidence was low.
The weight of his passes was poor, his first touch tragic and his approach to build-up play largely non-existent. He was frightened of making mistakes.
Perhaps in his second season on Merseyside this was due to Rodgers breathing down his neck, waving postcards from Craven Cottage in front of his face.
To turn around his position under the Ulsterman following this is a mark of his fortitude.
In 72 league games over the past two seasons, Henderson scored 10 goals and made 16 assists—the combined total (26) being over double what he produced (12) in the previous two campaigns.
Now, Henderson always has his head up, looking to create chances, progress play and trouble the opposition's back line.
He has gone from gingerly flitting around in midfield to piledriving towards defences with conviction.
His improvement on the pitch has made him undroppable, with the 25-year-old playing the most minutes (3,256) of any player in the Liverpool squad last term.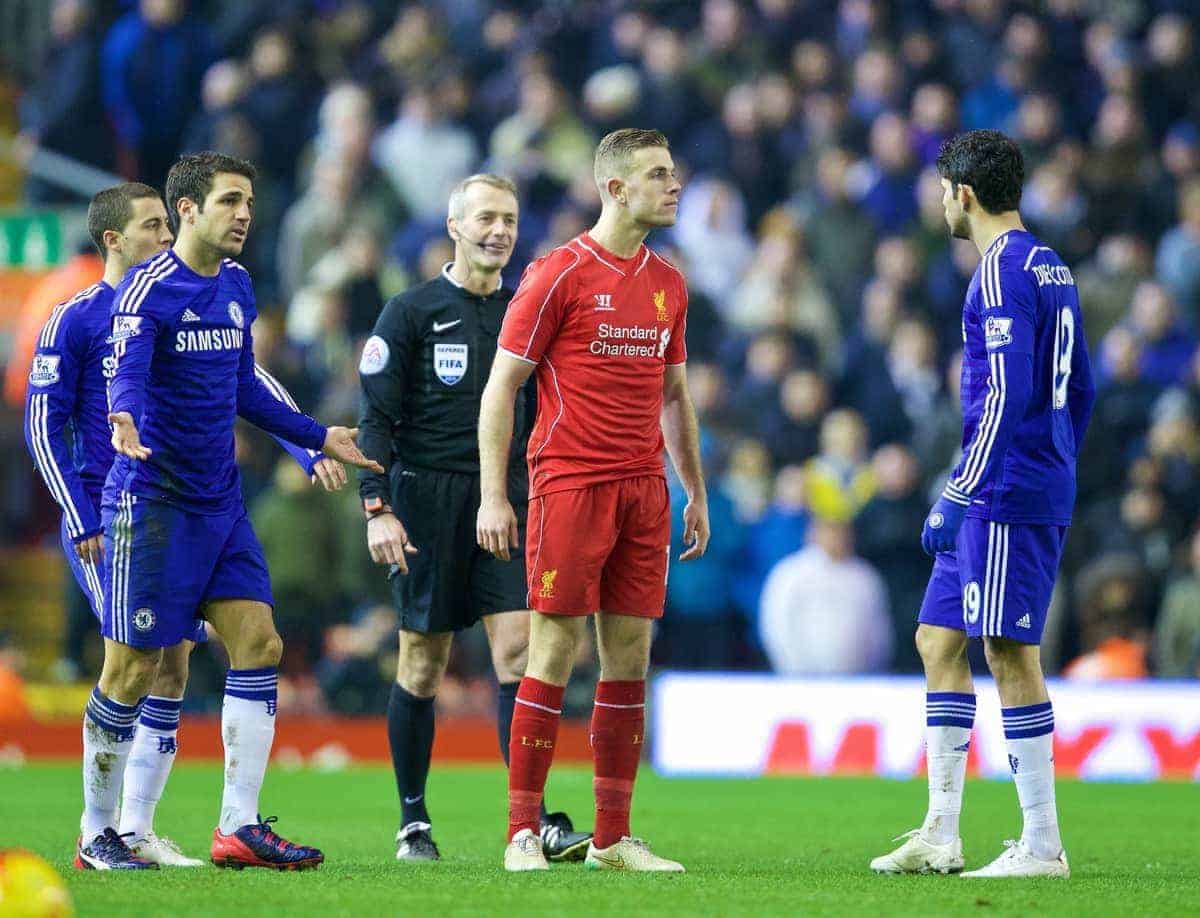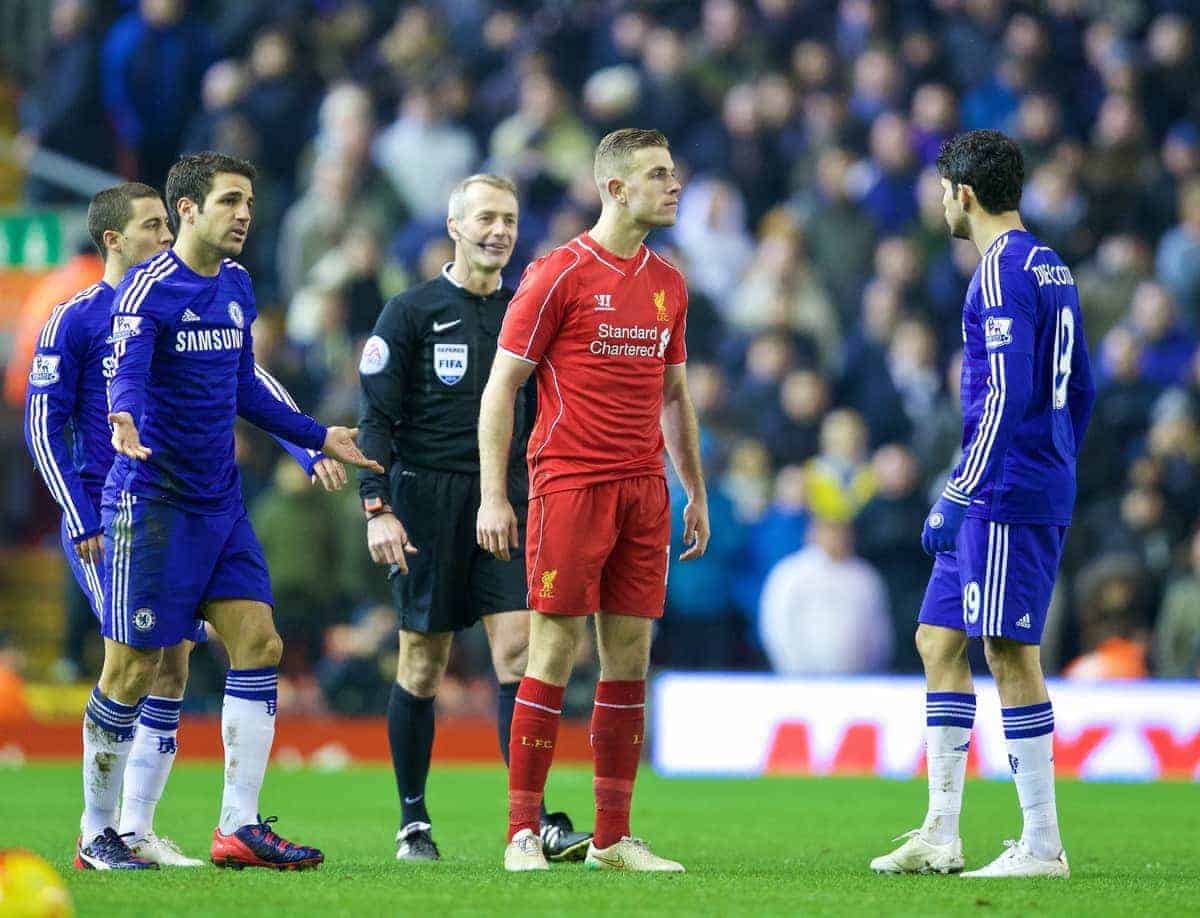 But it's not just his output in terms of goals, assists and build-up play that makes him a key figure within Rodgers' squad and the obvious choice for captain.
Henderson's growth into a true leader is reminiscent of Gerrard under Gerard Houllier.
"He is not frightened to pull people out and talk, that is why he has the captain's armband," Gary Neville declared after Henderson scored the winner in March's 1-0 win over Swansea City.
"He is one of the leaders in the dressing room at Liverpool and he is the same with England."
Neville works closely with Henderson as coach of the England national team, and has seen first-hand how he works in training and leads on the field.
He showed this throughout the season, looking after his team-mates in much the same way Gerrard did during his time as captain, most notably as he berated Chelsea's villainous Diego Costa during the League Cup semi-final in January.
Like Neville, he's perhaps too passionate at times, but this is a symbol of his devotion.
Seemingly, no other player wants to win more than Henderson.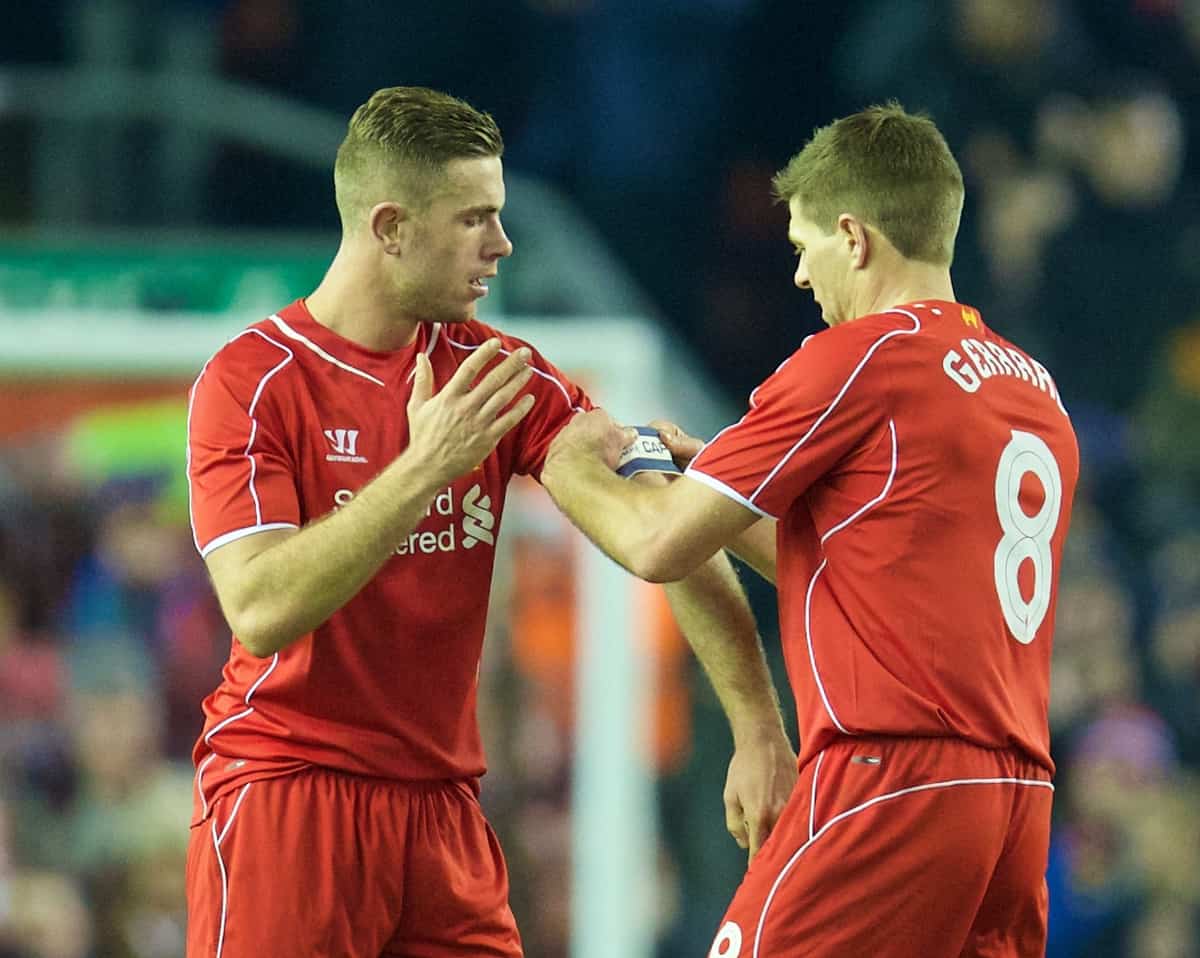 That's what Gerrard indicated on the eve of this announcement: "Jordan's so professional, he's a winner, a great lad.
"I don't think there's a more fitting player to take that armband off me."
Gerrard's words are the perfect endorsement for Henderson's appointment—he is by far the best candidate for the role.
Now, the 25-year-old will lead Liverpool into an period unique to many supporters in that it is the Reds' first without Gerrard in the first team for 17 years.
It is a supreme responsibility, and there is still much room for improvement for the midfielder—largely his contribution in big games: semi-finals, top-four battles, European clashes—but he is well-placed to continue his progression.
As Liverpool look for a leader while they move into a Gerrard-less era, there is no better man for the job than Jordan Henderson.
[interaction id="559fcf329831cbaa215a0152″]
Statistics via WhoScored.com.
Can Jordan Henderson lead Liverpool to success as their new captain? Let us know in the comments below.