Returning from a mixed loan spell with Ligue 1 side Lille, Liverpool striker Divock Origi should play a low-key role in 2015/16, writes Jack Lusby.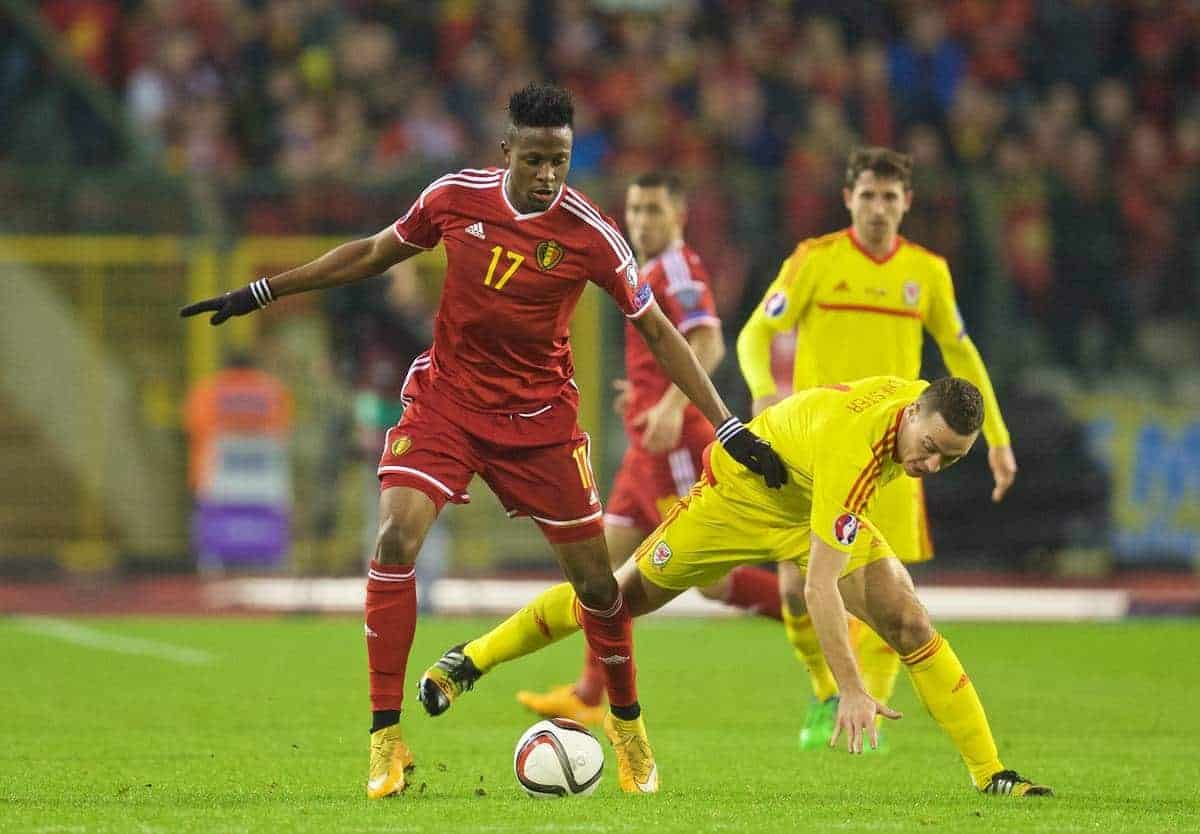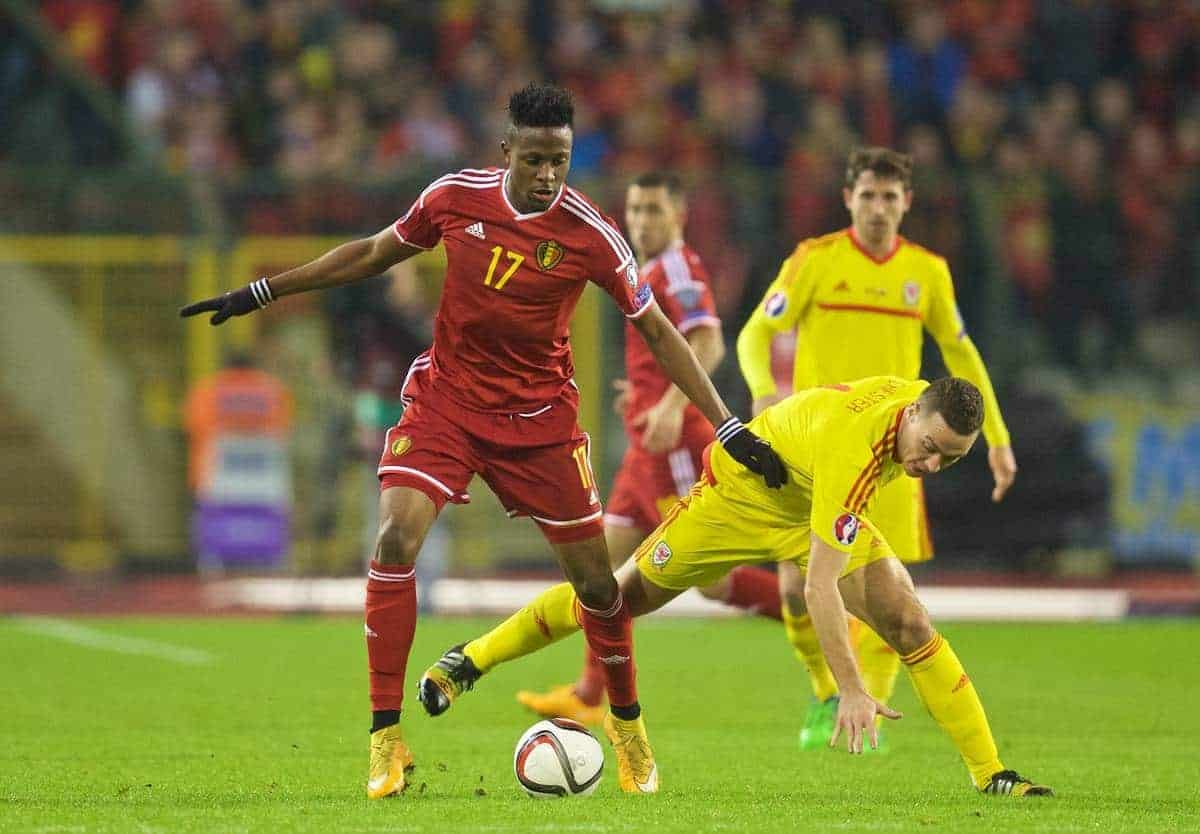 Joining up with Brendan Rodgers' squad for the first time this month, Belgian striker Divock Origi will be looking to impress his manager throughout pre-season.
But can the 20-year-old form part of Rodgers' first-team plans in 2015/16?
After spending the 2014/15 season with Ligue 1 side Lille, Origi joins a Liverpool squad in dire need of a revamp in attack—he is joined by former Burnley man Danny Ings and likely one other in supplementing key, yet injury-prone, striker Daniel Sturridge.
Origi and Ings are the Reds' attacking youth, but it is unclear yet which is higher in Rodgers' thoughts in terms of a first-team role.
Ings spoke of working hard in a squad role after taking the No. 28, so what role can No. 27 Origi play for Liverpool in 2015/16?
A Mixed 2014/15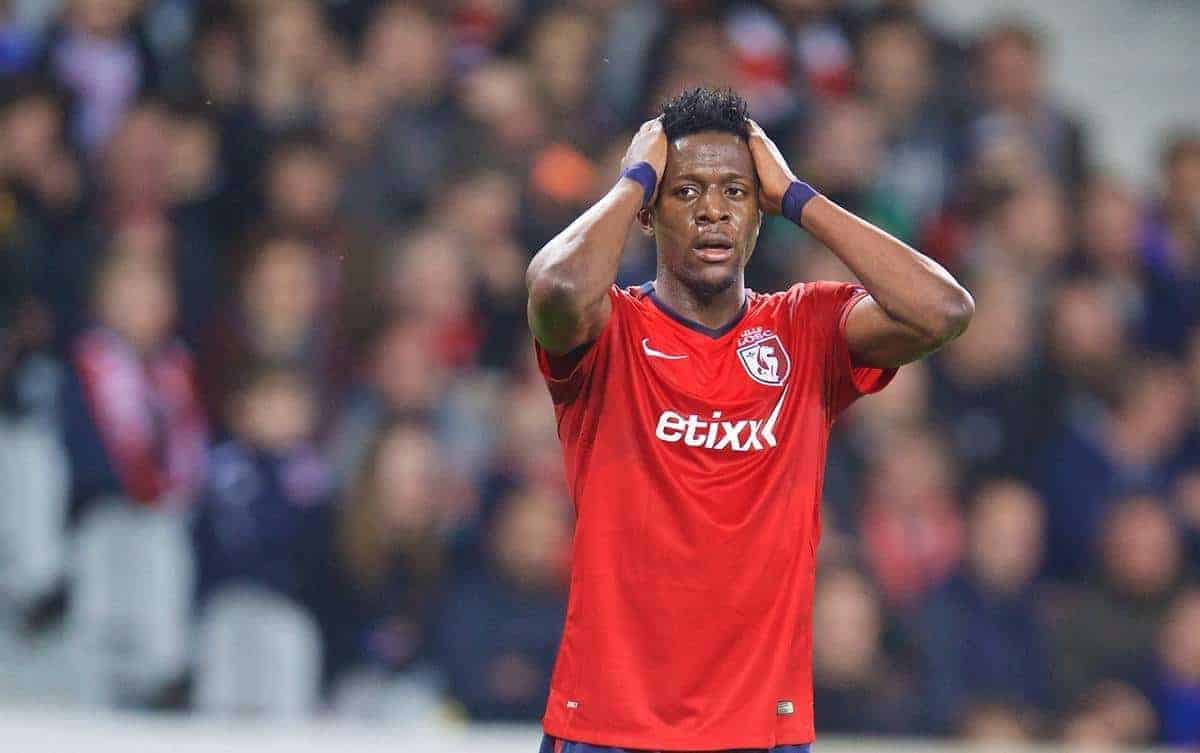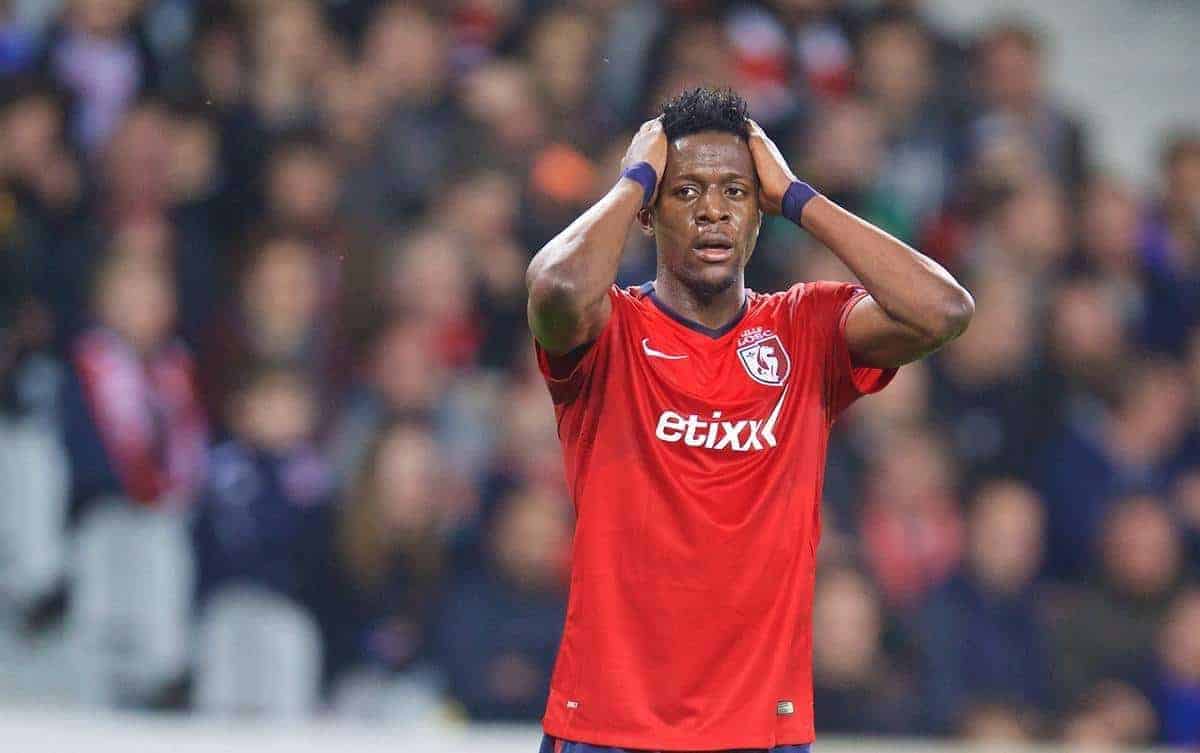 Origi's return to Lille was part of the terms of his £10 million transfer to Merseyside, sealed last summer, and it seemed like a win-win situation for the Reds.
They'd secured a high-potential striker for a reasonable fee, and he would spend a developmental season at a top-level Ligue 1 side competing in Europe, readying himself for life in the Premier League.
Unfortunately, it didn't quite go the way it was planned.
Regularly operating with a two-striker system in Rene Girard's diamond 4-4-2, Lille went into the season with a paucity of forward options.
With key striker Salomon Kalou leaving for Hertha Berlin, Girard was left with Origi and Nolan Roux as his first-choice options, but with very little cover.
Origi had burst through as a bright prospect the previous season, but he wasn't ready to shoulder the burden of Lille's Ligue 1 hopes—in 2013/14, he made only 11 league starts for the club.
By contrast, he made 13 Ligue 1 starts before the turn of the year in 2014/15.
He ended the season having made 22 starts, with a further 11 substitute appearances, nearly doubling the amount of minutes he had played the previous campaign.
LOAN WATCH: It's not going great for Origi at Lille: http://t.co/9o71QTYp4B pic.twitter.com/UbYqmwjLnW

— This Is Anfield (@thisisanfield) December 15, 2014
This overexposure saw Origi stutter, and his efforts in front of goal were affected.
He scored three goals in his first six league games, and then went five months without hitting the back of the net.
Lille supporters booed him, and his confidence drained.
Ending his goal drought with an emphatic hat-trick performance at home to Stade Rennais in March, Origi did finish the season well—he scored five and made two assists in his last 10 league games for Lille.
Flashes of brilliance were there, but it wasn't the season Origi needed.
Strengths and Weaknesses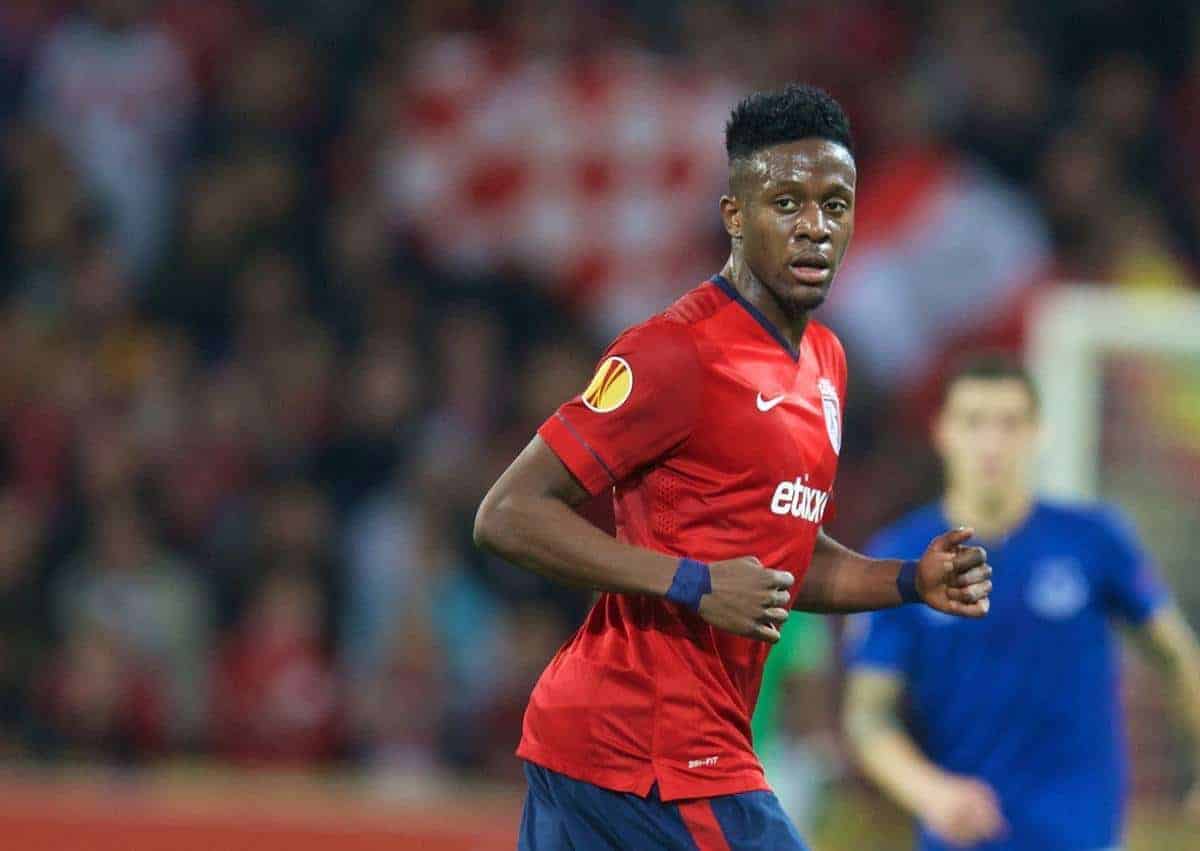 This shouldn't deter the Reds however, as Origi is very much in the mould of a Rodgers-era Liverpool striker.
He's strong, quick, versatile, intelligent in his movement and creative in possession. The simplest comparison to make would be with Sturridge.
They are of a very similar build, and possess very similar characteristics on the pitch.
Last season, Origi averaged 2.1 successful dribbles and one key pass per 90 Ligue 1 minutes, for example, while Sturridge averaged 1.5 successful dribbles and 1.2 key passes per 90 in his last full season in 2013/14.
Both are comfortable driving forward with the ball and linking up with team-mates, although both are most comfortable playing off the shoulder of the defence, utilising their pace and movement.
Interestingly, Origi contributes more in terms of defensive work, as Rodgers noted in his praise of the striker in October:
[pull_quote_center]We took a player in Divock Origi who we believe will be world-class and we'll get him next summer. He is a top player. He has everything. The speed, the profile and so on. He can play now but our deal was that we cannot bring him in yet and that was unfortunate because he can run in behind defenders, he can keep the ball, he can press and he can run.[/pull_quote_center]
Belgian team-mate and Premier League veteran Vincent Kompany also described him as "an outstanding worker."
Origi averaged a tackle per 90 last season, compared to Sturridge's 0.4 per 90 in 2013/14.
Rodgers sees him as the complete package, but he remains very raw, and while he has very few weaknesses, he still needs to develop his skills: he needs to become a more composed finisher, he needs to be tidier in possession and he needs find a level of consistency.
More importantly he needs time, so what should his 2015/16 season objectives be?
Season's Objectives
Given his muted season on the Deule and his status as a highly talented but raw young striker, there must be a sense of realism attached to any objective set for Origi this season.
But as his improved form in a reduced role in the second half of 2014/15 showed, he can thrive in his expected squad position at Liverpool.
Searching for a solution to their own forward woes in January, Lille signed Sofiane Boufal, a 21-year-old winger from Ligue 2 side Angers.
Compared to Chelsea winger and Origi-compatriot Eden Hazard, Boufal took a lot of the pressure from the striker.
Now, the striker didn't start every game; he wasn't expected to provide Lille's sole attacking ingenuity. This is something that Ligue 1 writer Andrew Gibney explained for sport360:
Boufal's inclusion has helped Girard move the Belgian to the bench; now the pressure is off and you can see that spark of life is back in the forward's game.

He still has a lot to learn, but with the attention deflected towards Boufal, Origi has been able to make more of an impact with his reduced minutes, more than when the spotlight was clearly focused in his direction.

[…]

Against Lens, the fans gave their young striker a warm welcome when he came off the bench and he responded in kind. Using power, pace and his intelligence, Origi got in front of his man before clinically turning in Florent Balmont's low cross.
Gibney projects a stretch of "two to three years" before Origi truly flourishes in the Premier League.
This should serve as a blueprint for the 20-year-old maiden season on Merseyside.
Fans are right to be excited about the young Belgian's talent, and should look forward to his substitute and cup appearances—but not burden him with expectation.
Free from pressure, Origi could play an important, low-key role for Liverpool in 2015/16.
[interaction id="559becfb529840a30ea48ce9″]
What should Liverpool expect from Divock Origi in 2015/16? Let us know in the comments below.