After a muted first season and a poor performance against Stoke City, Adam Lallana could face losing his Liverpool spot, writes Jack Lusby.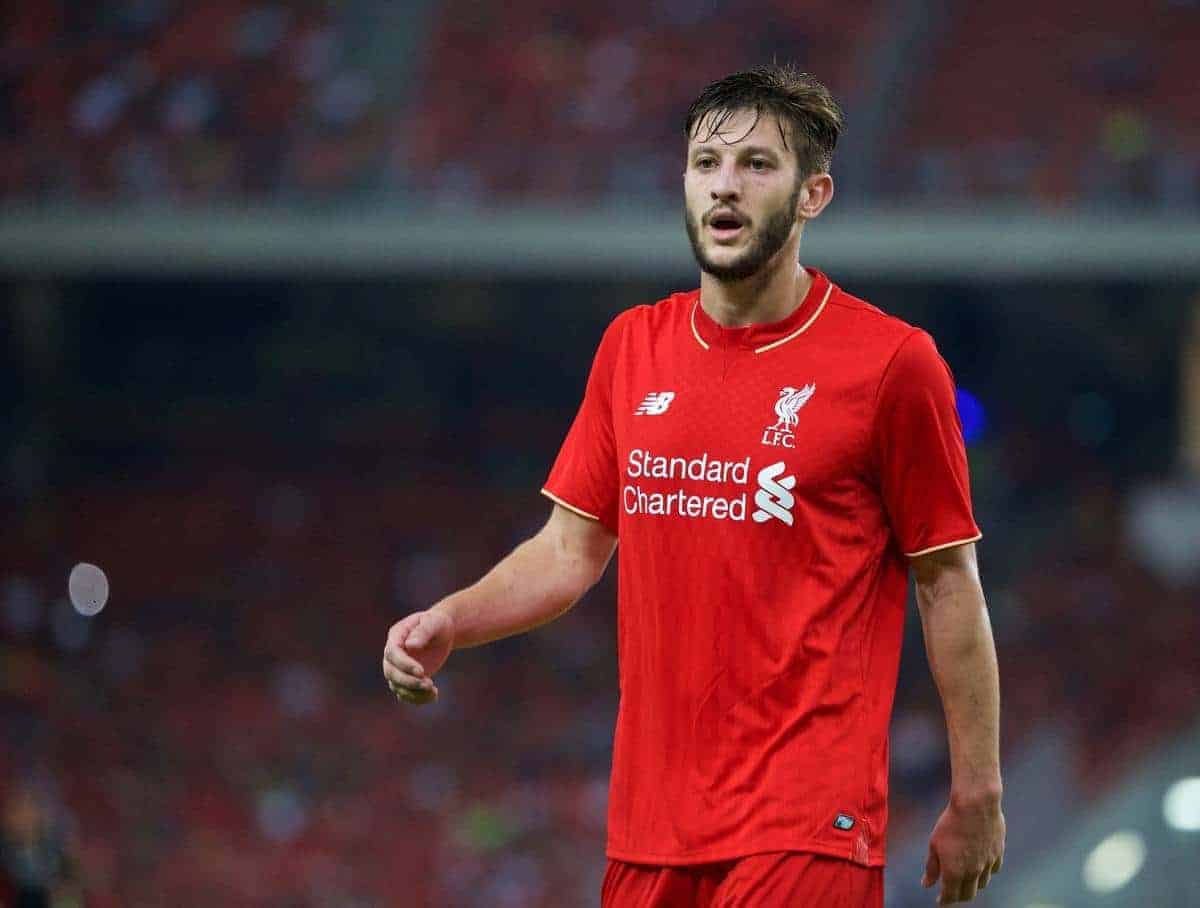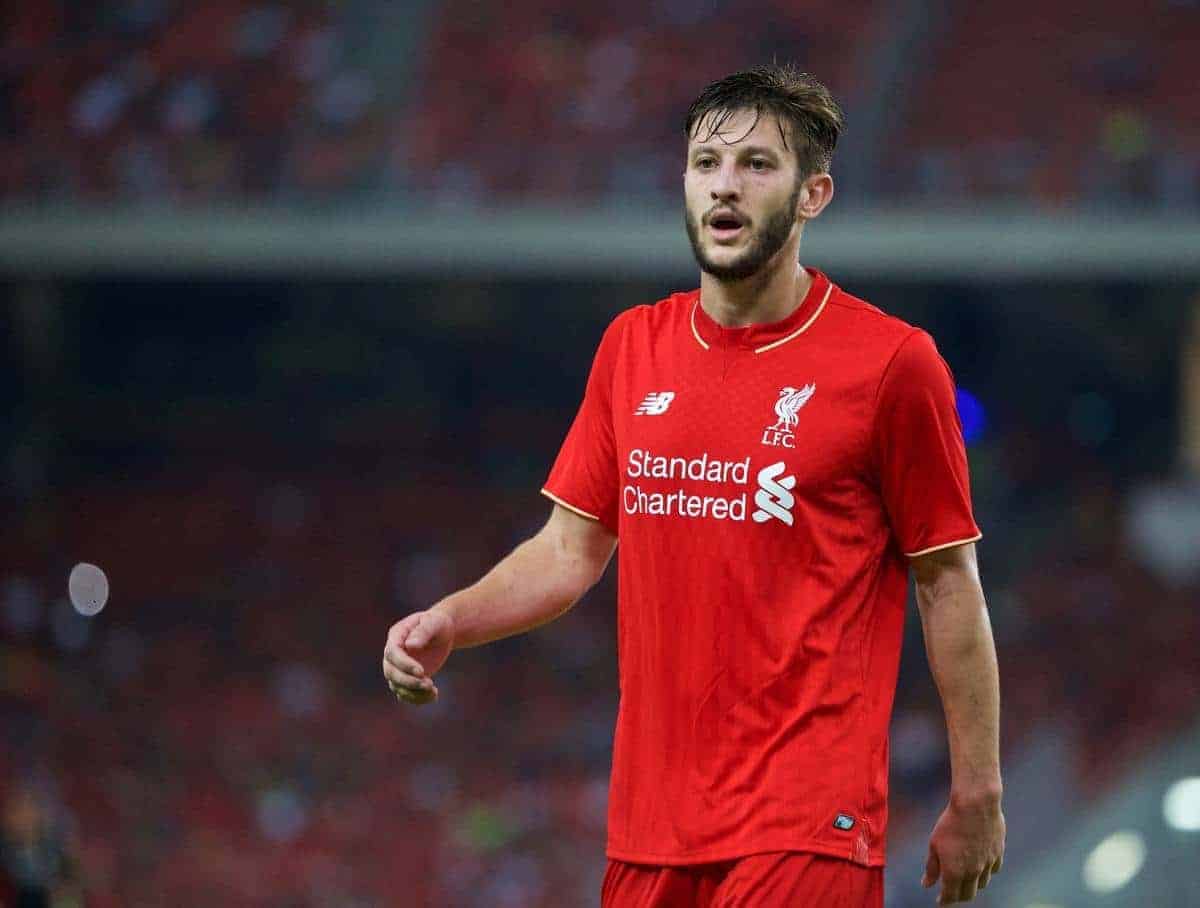 Thirteen months after switching Southampton for Liverpool, Adam Lallana finds himself in a precarious position, with the England midfielder's first-team spot under threat.
Though he started in the Reds' Premier League opener away to Stoke City, his first display of the 2015/16 season left a lot to be desired.
With Brendan Rodgers swelling the attacking ranks of his squad further this summer, Lallana has more competition than ever on Merseyside.
After a stuttering start to his Liverpool career, and a poor performance in Sunday's win, Lallana faces a fight for his position under Rodgers.
A Dogged First Season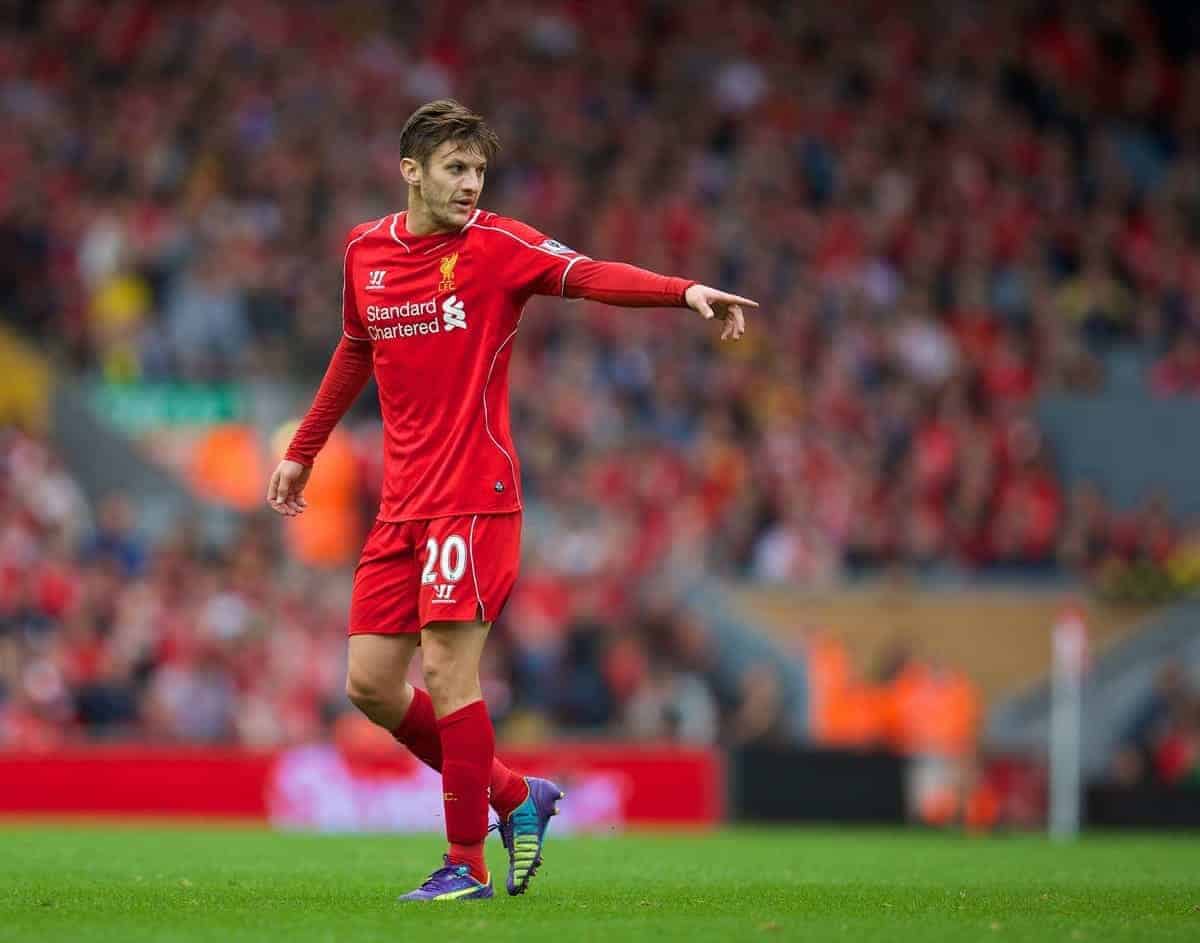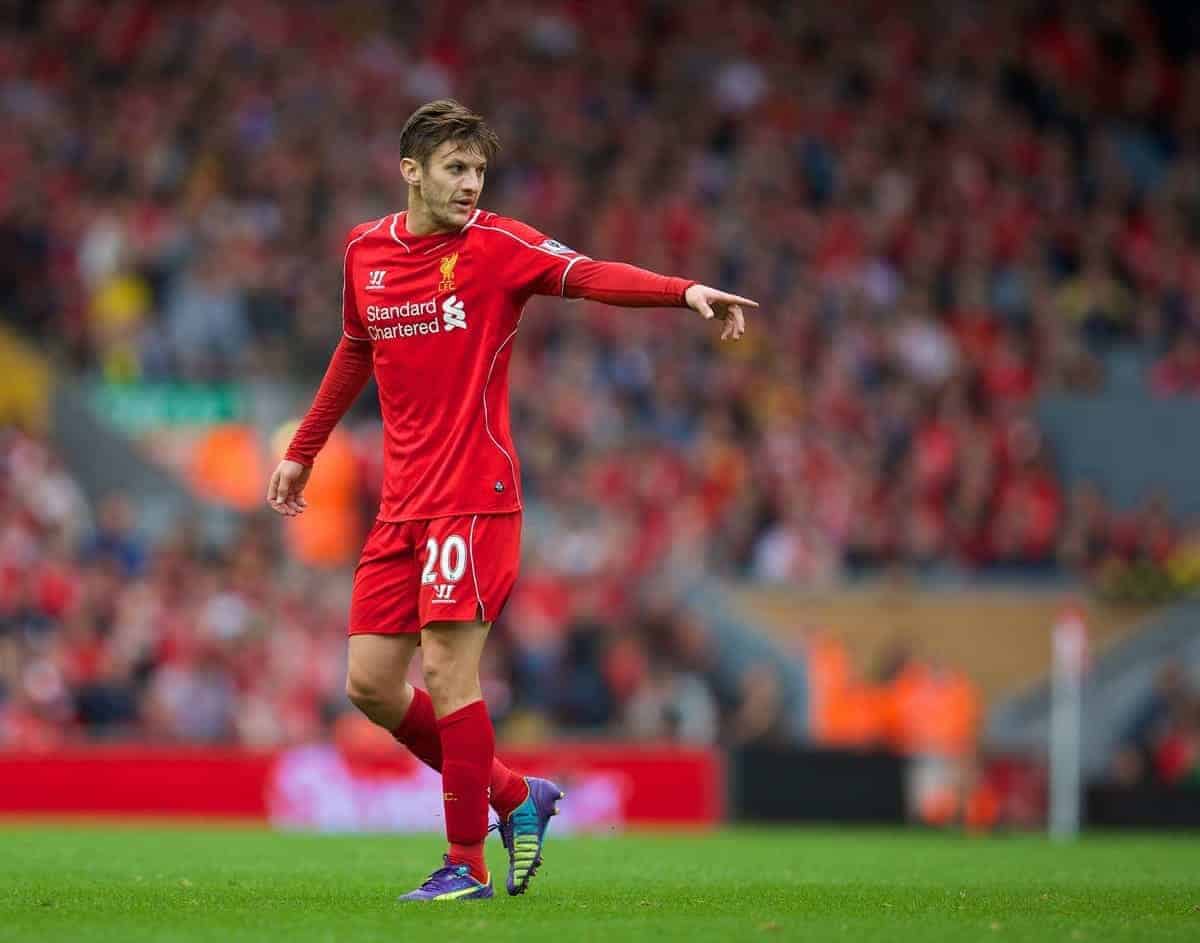 Signing for an eye-watering £25 million last summer was never going to aid Lallana's transition into Rodgers squad—the demand was there for an immediate impact—but a series of debilitating injuries saw him suffer throughout a hit-and-miss 2014/15.
This is something the midfielder referenced at the end of the campaign, saying his season was "very average to be honest."
"It is just my fitness that has frustrated me," he continued. "Every time I feel like I've got going, I'd have a niggle and be out for two weeks."
Joining Liverpool on the back of England's miserable three-game World Cup run, Lallana suffered a knee problem in pre-season, going on to miss 13 games through various injuries. Each came in different areas, with his overall fitness in question—a situation that he faced under Mauricio Pochettino at Southampton.
Like at Southampton, when Lallana played he did impress. He scored five goals and made three assists in 27 Premier League games, but his injuries contributed to a worrying lack of consistency.
Lallana concluded his end-of-season review by saying: "I feel like I've got a lot more to give next season."
This became apparent during pre-season, with the midfielder playing a significant part in the Reds' successful tour of the Far East and Australia—an exceptional strike against Brisbane Roar being one of the standout moments—and he looked set to play an important role for the Reds in 2015/16.
However, Liverpool's first game of the season, a 1-0 victory at Stoke, spelled trouble ahead for Lallana.
Vs. Stoke City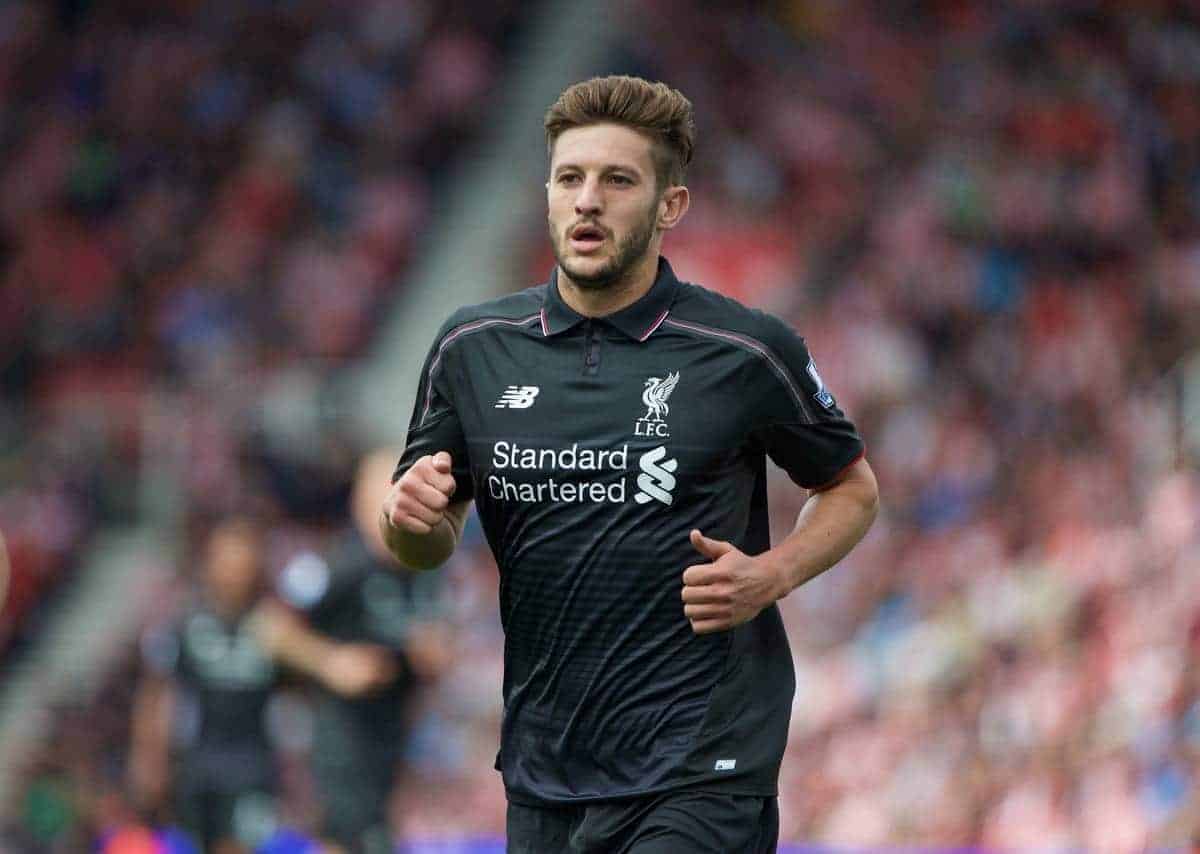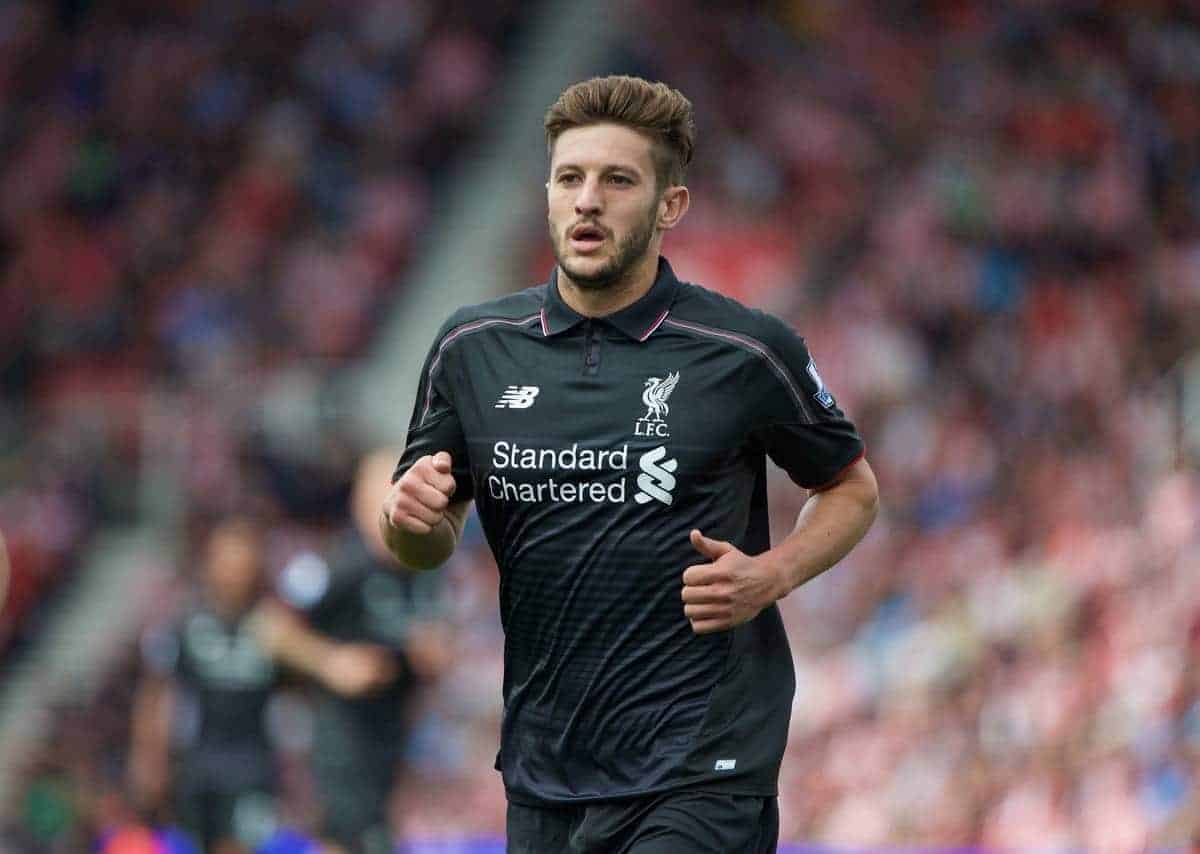 The first hour of Liverpool's 2015/16 opening-weekend victory over Stoke City was a lifeless affair.
With Rodgers beginning the game with a 4-3-3 setup, a gulf emerged between lone striker Christian Benteke and the industrious, creative midfield of James Milner, Jordan Henderson and Philippe Coutinho.
One of the principle reasons for this was the ineffective performance of Lallana.
In his 62 minutes on the field at the Britannia Stadium, Lallana touched the ball 34 times—fewer than any other Liverpool player to start the game, with 78th-minute substitute Roberto Firmino making 19.
Of these 34 touches, only 15 could be deemed close to the final third, with the left-sided Lallana often found pegged back by an impressive Glen Johnson.
Both Lallana and right winger Jordon Ibe failed to get close enough to lone striker Christian Benteke to help him influence the game.
At times, Lallana combined well with Coutinho, but the lack of interplay between the midfielder and Benteke caused Liverpool's £32.5 million man to fade on his debut endeavour.
Crucially, when Lallana was replaced, the game changed for Rodgers.
With Emre Can taking his place, Liverpool's system switched to a more dynamic 4-1-4-1 formation, with Milner and Henderson given further license to advance and—importantly—link up with Benteke.
Coutinho, too, benefited from Lallana's withdrawal and Liverpool's subsequent tactical switch, as his winning goal—picking up the ball in a pocket of space towards the left flank and turning expertly to fire beyond Jack Butland—perfectly highlighted.
Liverpool ended the game a much more functional outfit than they began, and Lallana's absence in the final half hour was telling.
The Challenge Ahead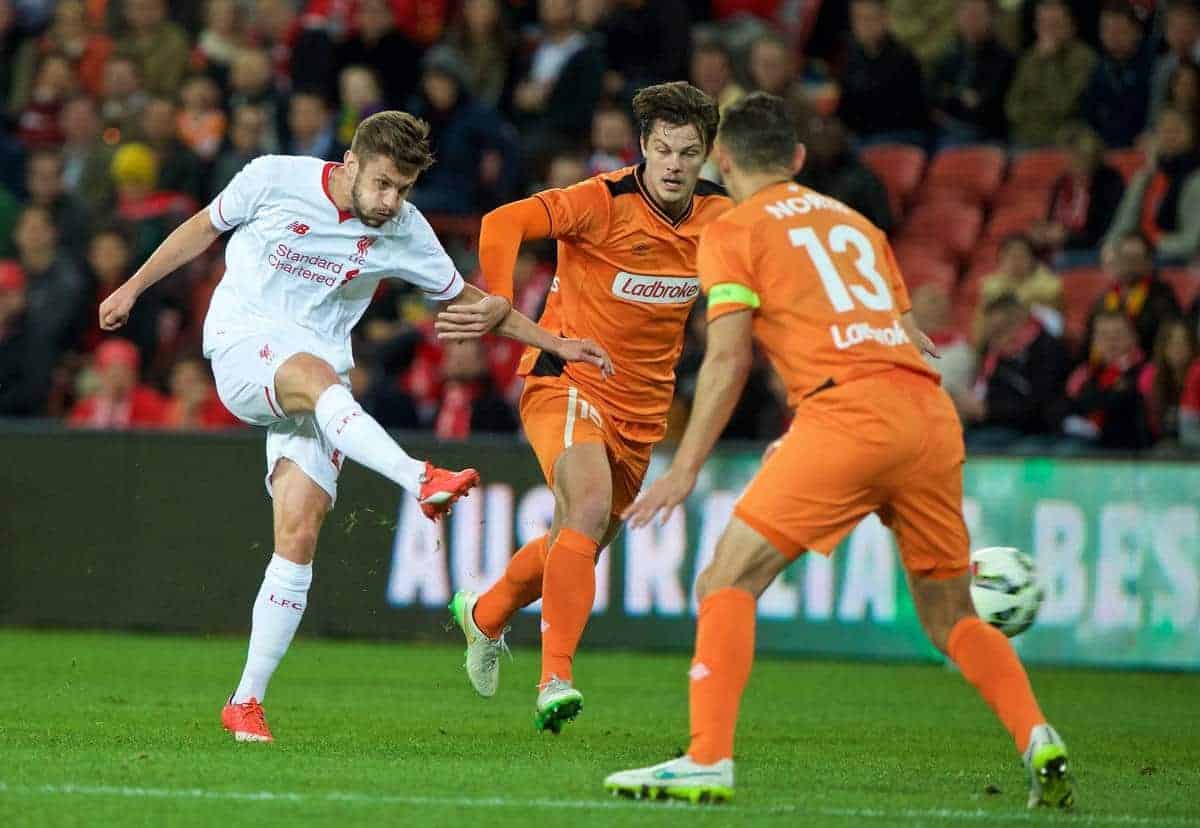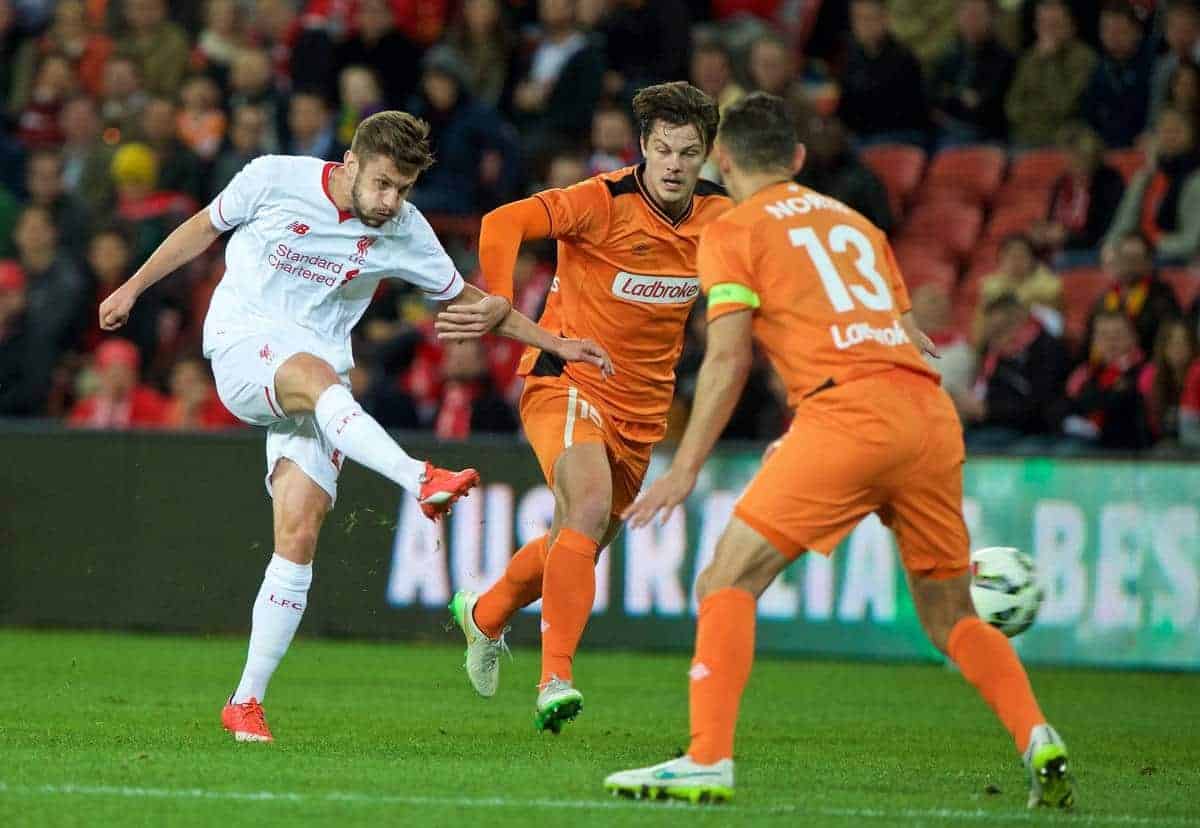 As Liverpool get further into the season, the challenge ahead will only get more testing for Lallana.
His inclusion against Stoke arguably goes against Rodgers' strongest starting lineup when his squad is fully fit, with both Firmino and Daniel Sturridge boasting key status due to their exceptional ability.
Firmino's 12-minute display against Stoke was an intriguing one in which he showed signs of strong linkup play and industry. Most importantly, he was more closely involved with Benteke, with four passes between the pair in that short stretch—as many as between Lallana and the former Aston Villa man in over an hour.
When Rodgers has both Firmino and Sturridge match-fit and adjusted to the demands of the Premier League, the pair will likely take up supporting roles around Benteke.
Between now and then, Lallana must prove he can function in this system, putting his poor Stoke display behind him.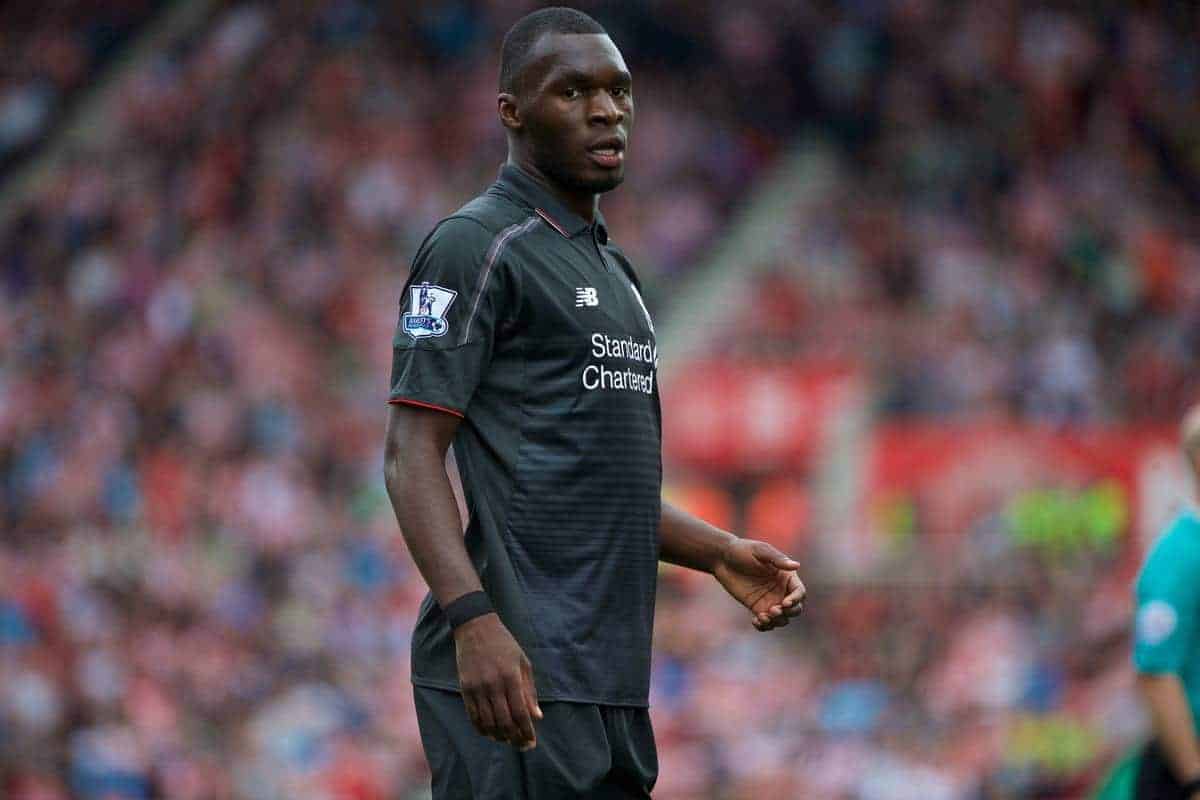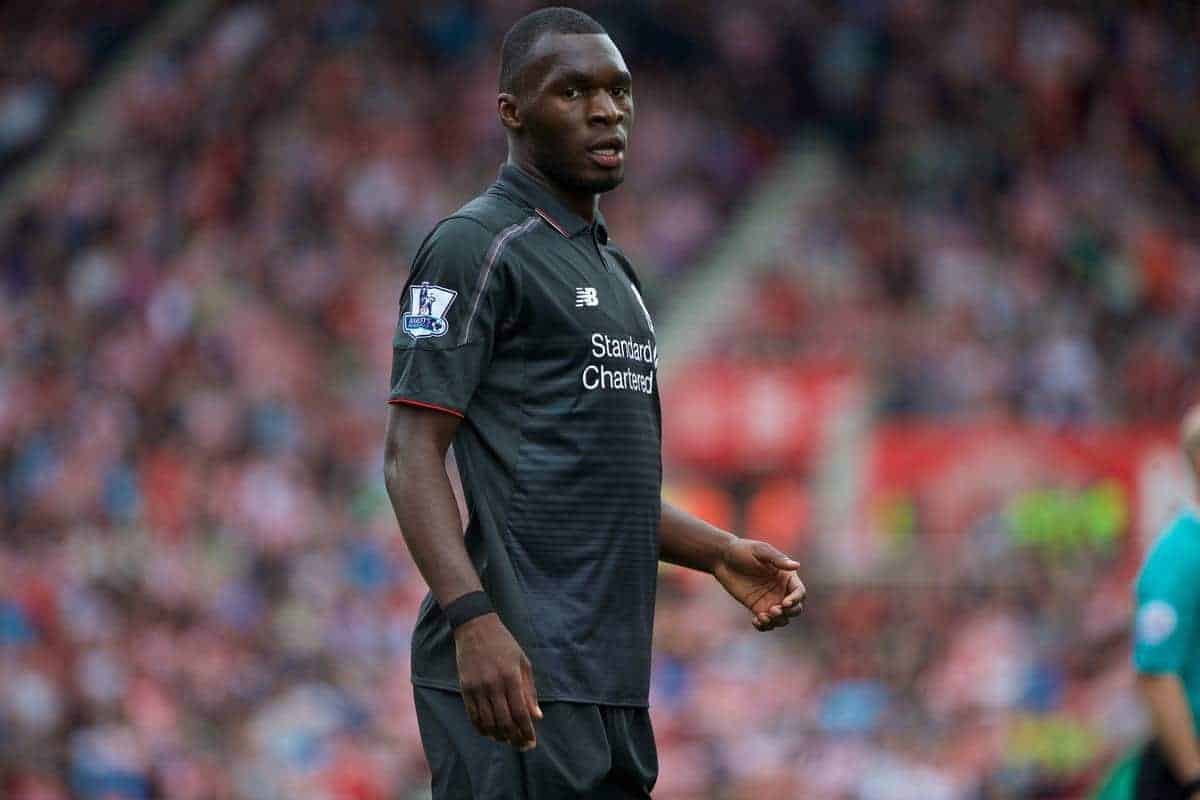 Lallana's strong pre-season suggests he can play an important role for Liverpool, and his lack of chemistry with Benteke could be due to the pair not playing alongside each other during the Reds' warmup fixtures.
The midfielder must adapt to working closely with Benteke: latching onto knock-ons, making overlapping runs and supporting the striker when he is holding up the ball.
This is similar to how Lallana played at Southampton, with Rickie Lambert taking the role of Benteke and Jay Rodriguez playing the part of Firmino or Sturridge.
As he noted Liverpool's large squad size in previewing the season: "You won't play every game. It is about working hard in training and getting better.
"It's about making sure the manager picks you."
Lallana faces a big challenge to ensure a regular role in Rodgers' strongest starting lineup this season.
He must build and put his poor Stoke performance behind him to do so.
[interaction id="55ca00bd59fbca230535a755″]