With reports emerging that Lucas Leiva could leave Liverpool after falling out with Brendan Rodgers, we round-up the best of the reaction.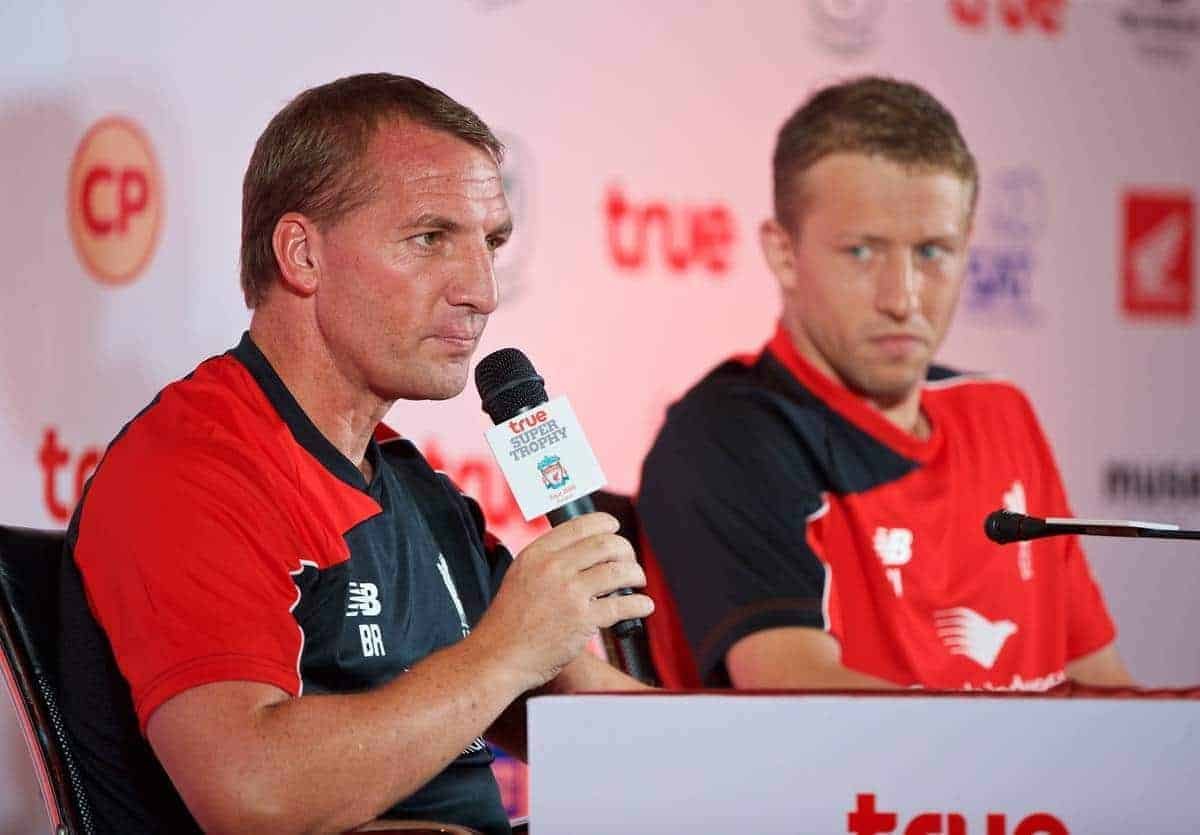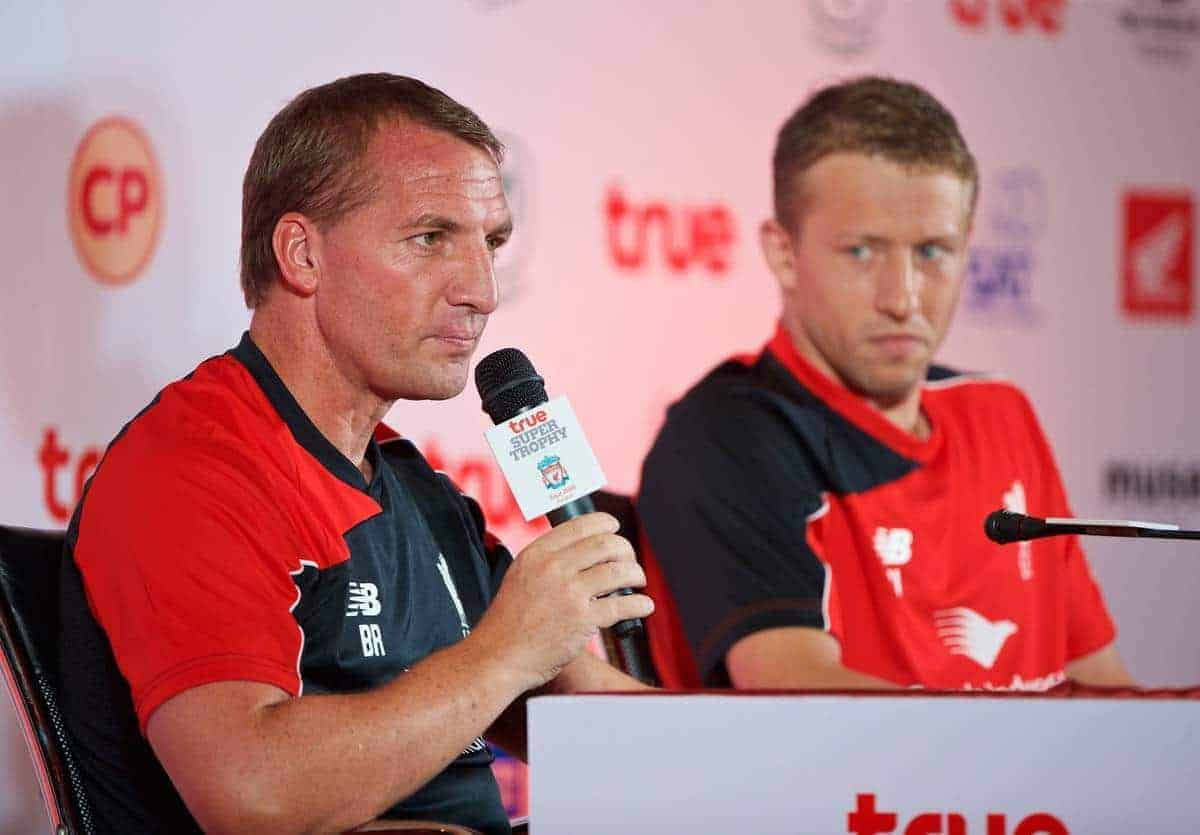 The always reliable Paul Joyce of the Express reports that the Brazilian is set to move on, after eight years at Anfield.
Joyce states that Rodgers sees the 28-year-old as fifth-choice midfielder at the club, and that leaving him out of the squad for the win over Stoke "was a bold step by the manager who seems determined to rule with something of an iron fist this season."
Lucas has been linked with a move away from Liverpool a number of times in the past, but following this seemingly likely fall-out with the manager, it really does feel like the end this time.
Here is how social media reacted to the rumours surrounding the news:
If reports are true and Rodgers and Lucas have fallen out it means we get to see a bit more of Emre Can which can only be a positive.

— Sam McGuire (@SamMcGuire90) August 10, 2015
Paul Joyce is the most reliable journo on LFC matters. When he says there's been a breakdown between Rodgers & Lucas – it's happened.

— Taintless Red (@TaintlessRed) August 10, 2015
Lucas leaving isn't what bothers us – it's a natural process. But the nature of it would be shameful, if true. He's been a sincere servant.

— LFC 360 (@LFC_360) August 10, 2015
'Mannyyyyy' in the comments section:
I'd hate to see Lucas leave. He had his chances to leave last season and before that too but he chose not to and I'm pretty sure it's because the love he has for this beautiful club and fans.
https://twitter.com/liverpooIstuff/status/631000410736693248
Can't believe for one minute that this guy would upset anyone?

Does Rodgers seems to have an issue?#Lucas #lfc pic.twitter.com/VTWUT8c34s

— ???LFC blogster??? (@LFCblogster) August 11, 2015
Imagine if Rodgers falling out with Lucas will accidentally land us a good DM.

— Paul (@Kolology) August 10, 2015
'alex' in the comments section:
I would be distraught if he was allowed to leave. Maybe I have attachment issues.

He and Skrtel are the last in the line of veterans of the club – they are the two players who know what it takes and means to play for our club.
https://twitter.com/IndigoLFC/status/630857253835382784
Rodgers is systematically removing every player that was at the club before he arrived….
Next up, Lucas….#LFC

— Danny (@DannyBarnett77) August 10, 2015
Torn on Lucas Leiva leaving #LFC. Great character, but not surprising he'd want out if he's been told he's a backup player.

— Jack Lusby (@jacklusby_) August 10, 2015
'soggy cornflake in the comments section:
It's better for Lucas if he leaves. The lad's been a great servant and deserves first team football elsewhere. I'm not happy that Rodgers has had another falling out with a player, if that is the case.
Reports of breakdown in relationship between Lucas and the management, a move for a new DM.

How can one have a tiff with Lucas Leiva? #LFC

— LFC 360 (@LFC_360) August 10, 2015
https://twitter.com/MelissaReddy_/status/631051986964717568
West Ham are being linked with a possible move for Lucas.
[interaction id="55c920f4b7e78f9b322fadf5″]