Praising the team spirit at Liverpool this season, new signings Danny Ings and Joe Gomez explained their side's strong start to 2015/16.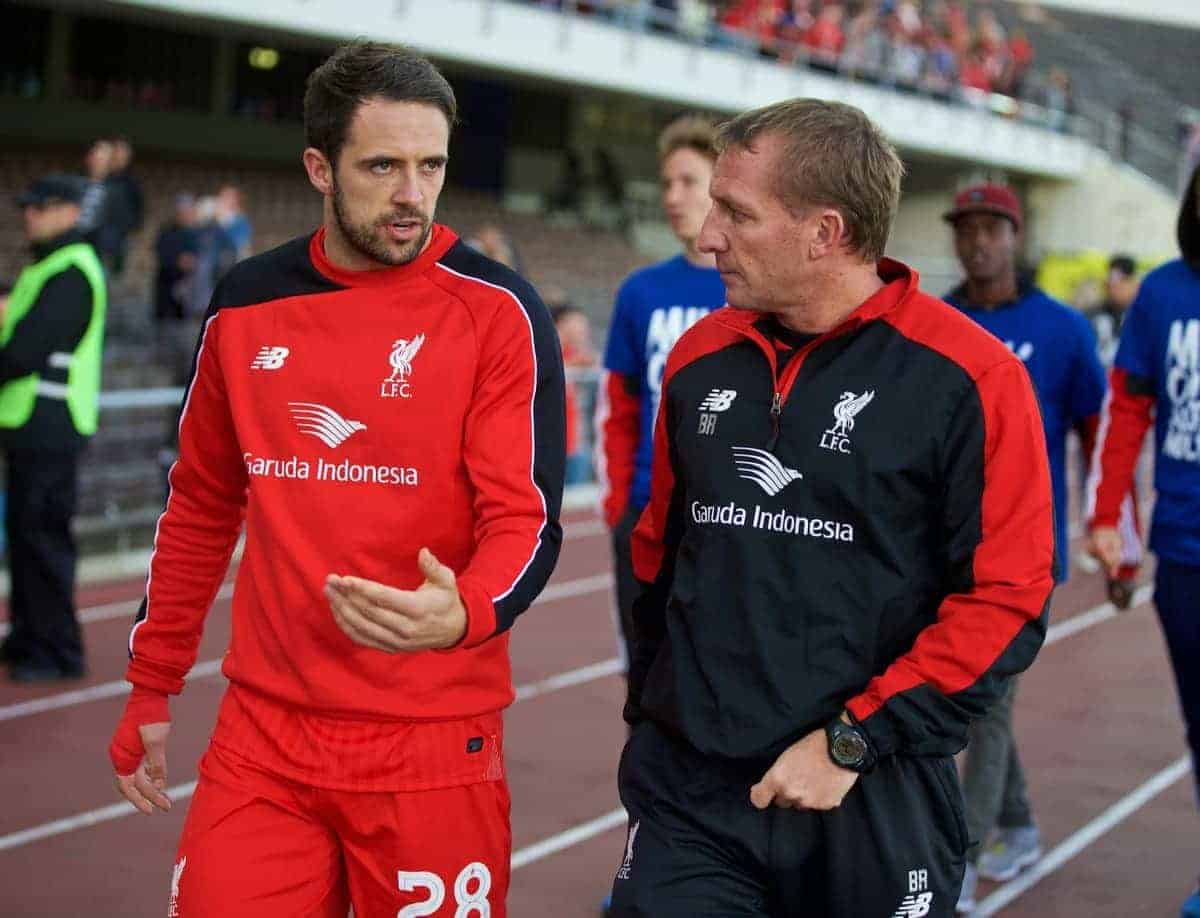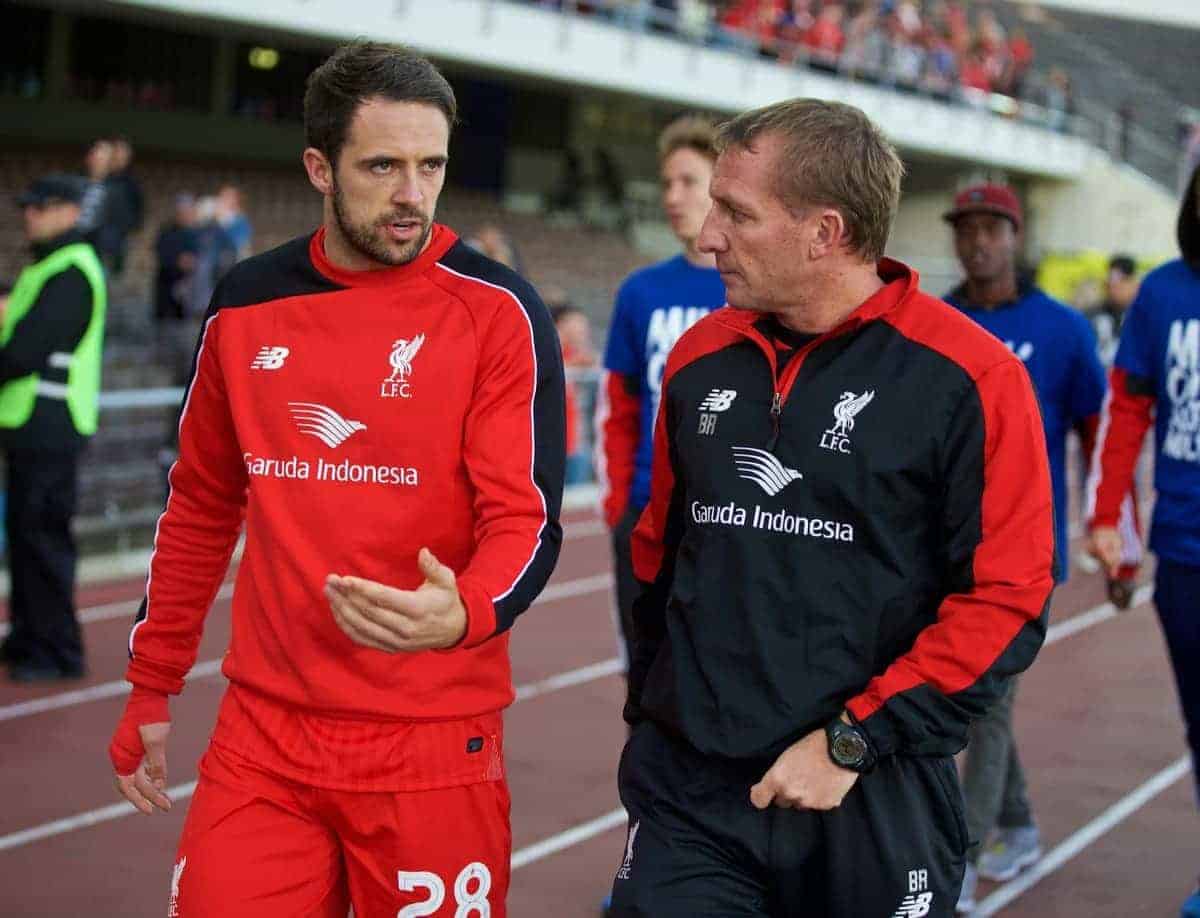 They're only two games into the season but summer signings Danny Ings and Joe Gomez have settled in well at Liverpool, with both praising the squad's spirit ahead of Monday night's clash with Arsenal.
Ings is yet to make a competitive appearance for Brendan Rodgers' side, but has described the mood at the club as "fantastic."
"Two wins from the first two games, two clean sheets, it's really important, especially after that first game at Stoke – there was that added pressure from last year," he said.
"Obviously I wasn't here but I could almost feel it.
"But the lads took it as any other game, we've been really professional in the first two games and we played some good football.
"I think it's really important to get the points on the board early doors and we've done that."
Ings was set to be brought on late into Liverpool's season opener away to Stoke City, but Philippe Coutinho's 82nd-minute strike saw him return to the substitutes' bench.
Despite this disappointment, Ings says he is happy to wait for his first appearance, after joining the Reds on the expiry of his Burnley contract.
"Obviously it's frustrating not being able to get on and get a real feel of it.
"But at the same time you understand because if you're on the bench, you're not in the squad, or you're starting, it's important that we're a team going forward.
"Hopefully my time will come soon and I'll enjoy every moment."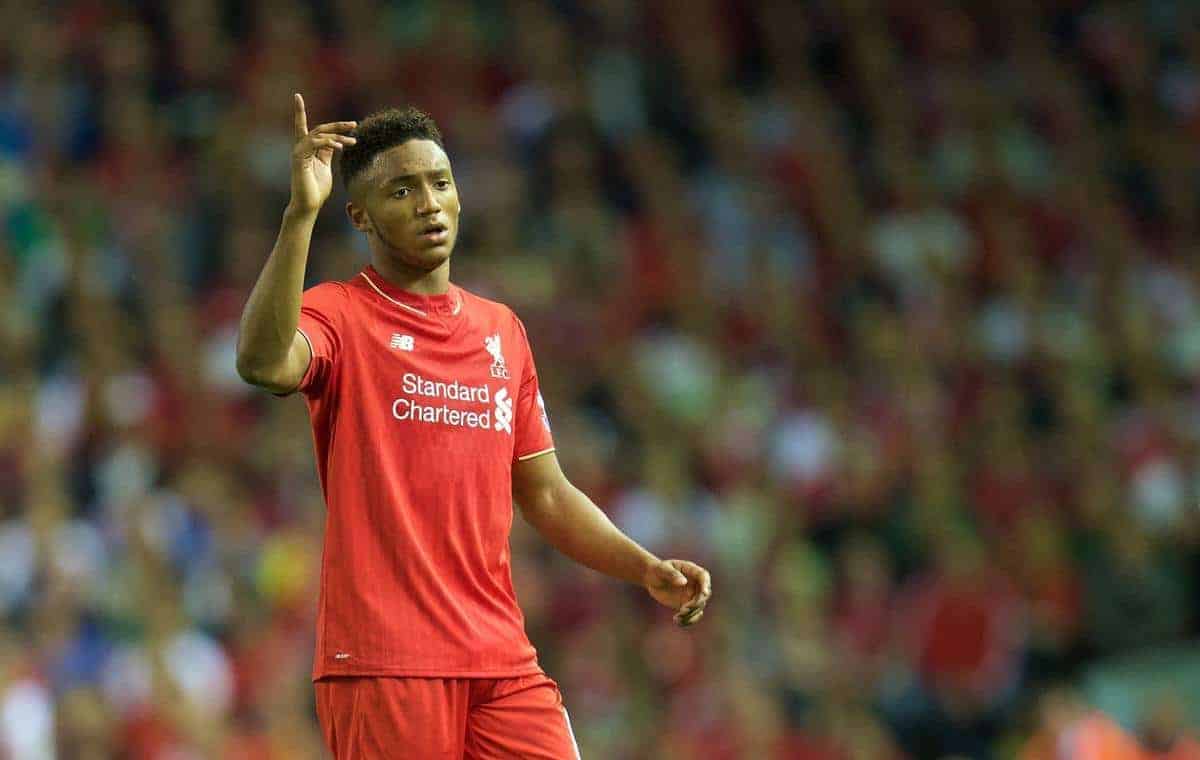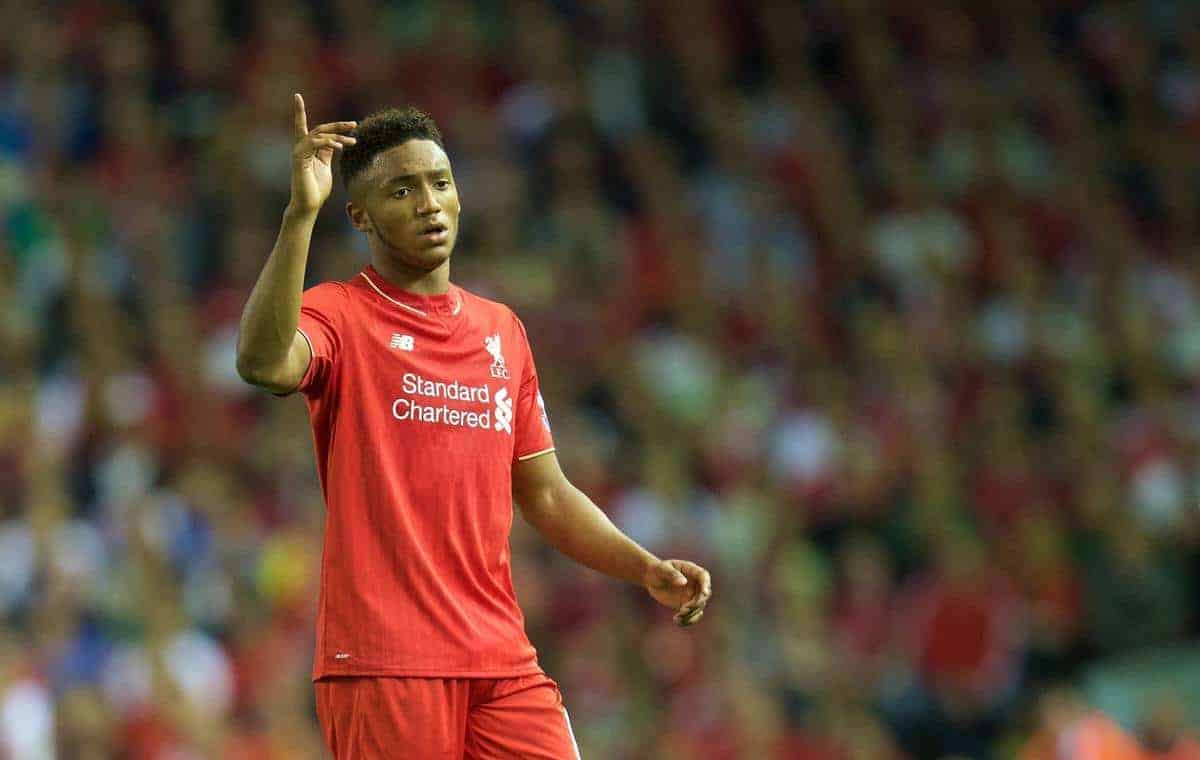 While Ings has had to wait for his chance, 18-year-old defender Gomez has been thrust straight into the first-team picture on Merseyside.
Starting both of Liverpool's first two games of the season at left-back, the former Charlton Athletic man has proven to be one of the most promising signings of the Reds' summer.
He believes the spirit shown in the dressing room has helped him to adapt to life at a Premier League club.
"Obviously I've only just came in this season, but judging from the way the dressing room is, there are some great characters and leaders in the team and that's helping us," he said.
"Everyone has bonded well and everyone is willing to play for each other and the manager.
"The support has been quality and amazing for me to get to see what the Liverpool supporters are like. It's been a real driving force and hopefully that can continue.
"Everyone is confident and I think the whole team is ready. We're looking forward to each game at the moment and hopefully we can do well [against Arsenal]."
Looking ahead to Monday night's game, Gomez turned the attention from one of the biggest tests of his career so far to the importance of a team performance, saying "everyone is looking forward to it."
"The main thing is to try and get the three points and keep our winning streak going," he said.
"So hopefully we can get another result – and it'll be another good experience for me."
Rodgers will be hoping for another mature performance from Gomez, who could be lining up against former Liverpool target Alexis Sanchez at the Emirates Stadium.