Jordon Ibe remains very much a work in progress at Liverpool, and it is crucial that we don't expect too much from him in a Reds shirt.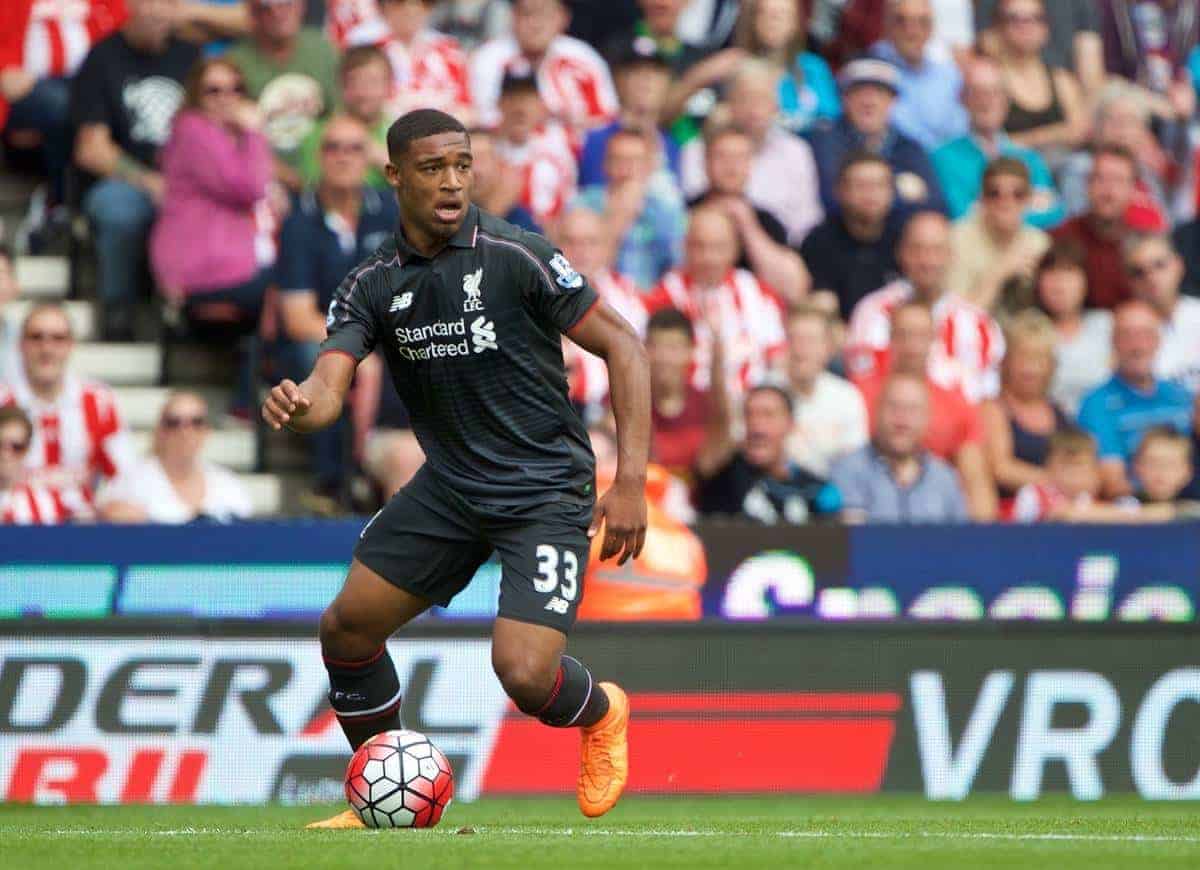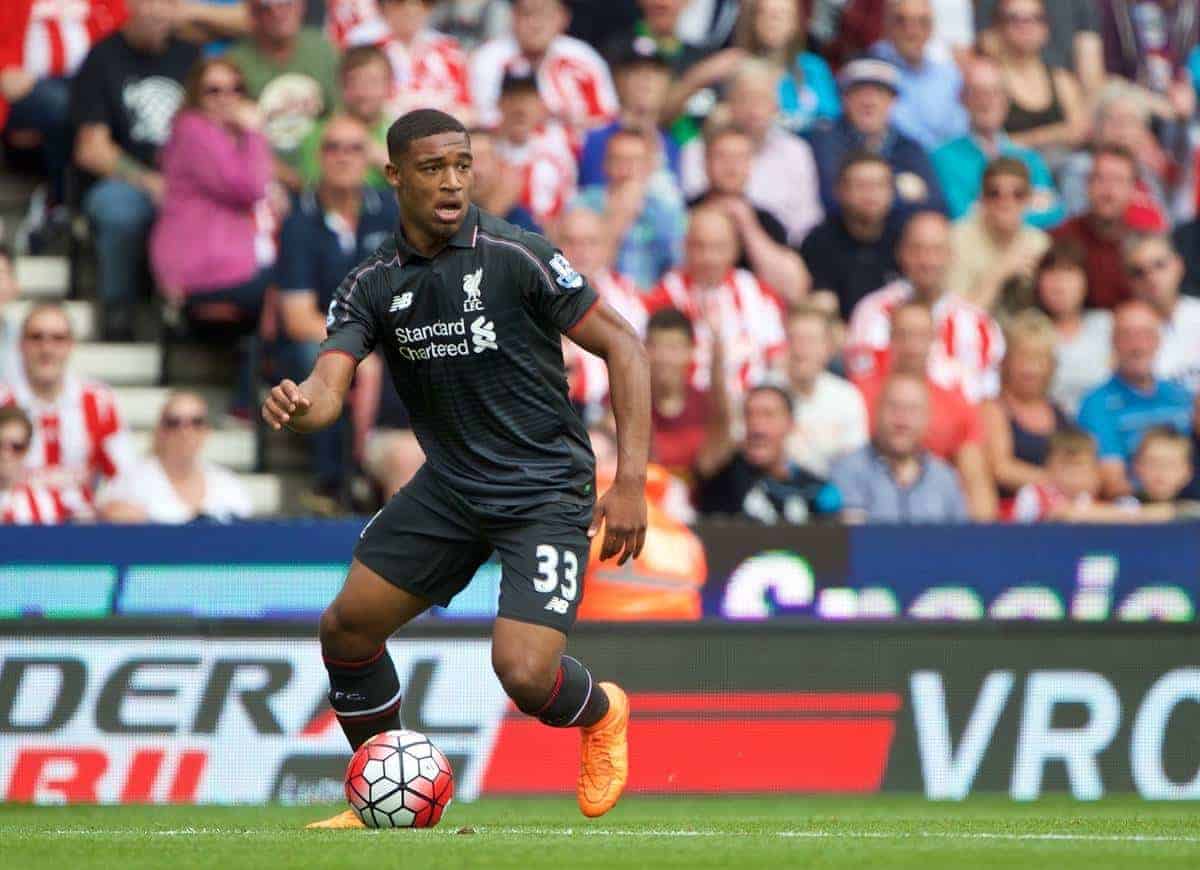 Monday's 0-0 draw with Arsenal was full of so much positivity, from outstanding defensive performances, relentless midfield displays and eye-catching attacking play.
Every member of Brendan Rodgers' starting eleven could hold their heads high following the game, with the only negative coming via the substitutes' bench.
Ibe replaced Roberto Firmino 63 minutes into the thrilling game at the Emirates, but unfortunately looked a weak-link throughout his cameo.
Jordon Ibe's cameo so far has been really poor

— Joe Walker. (@ohjoewalker) August 24, 2015
His decision-making was disappointing, he was robbed of possession a couple of times and he didn't offer the same defensive expertise Firmino had prior to the 19-year-old's introduction.
It was a performance that highlighted Ibe's lack of experience, and one that shows he should not be featuring too regularly in 2015/16.
The 19-year-old had been dropped for the Arsenal game, following below-par displays against both Stoke City and Bournemouth, and has won just 32 per cent of his duels and created just one chance for teammates so far this season.
This is to be expected, however, and Ibe has been an unlucky victim of mass hype from others.
Needless pressure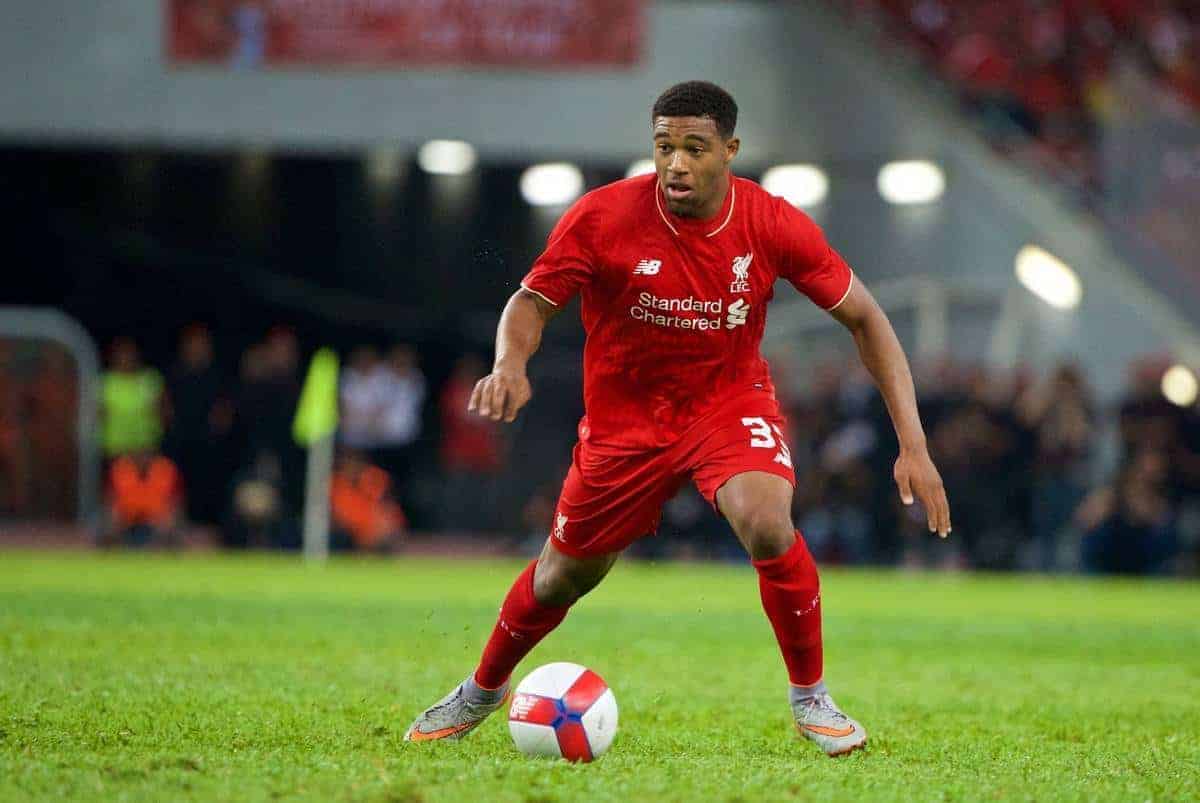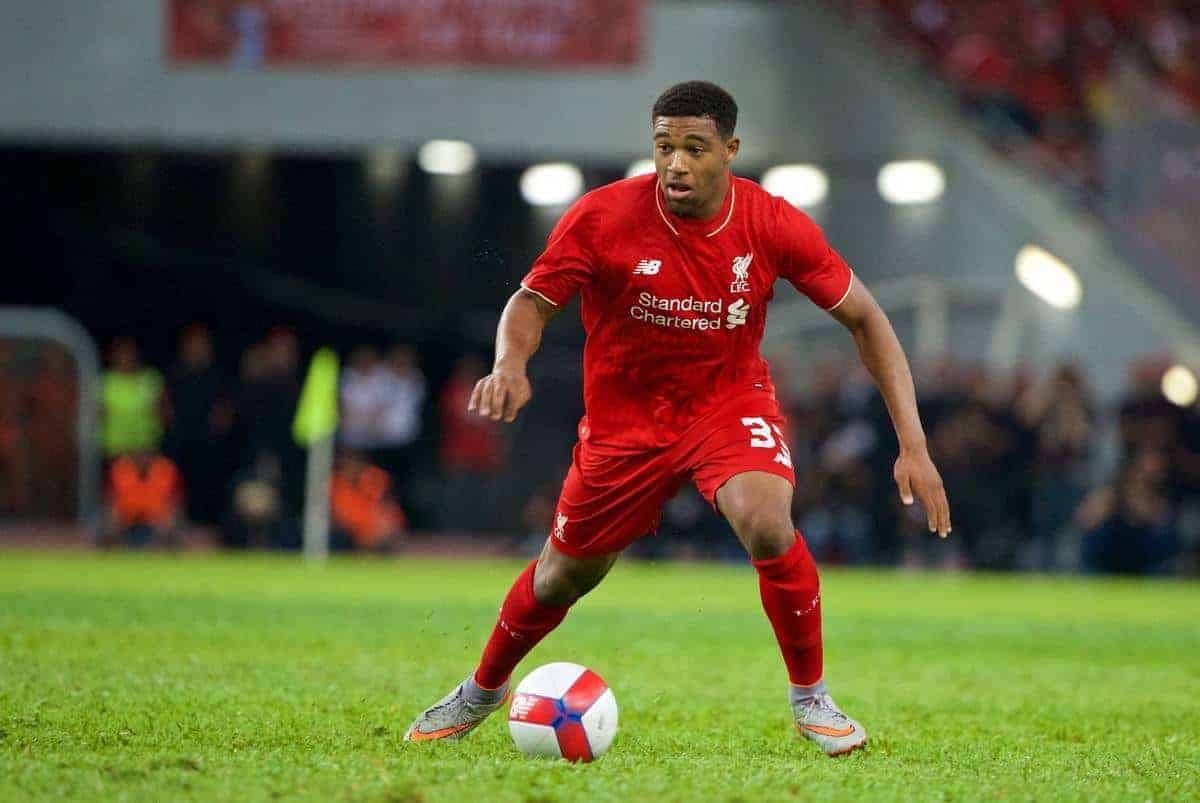 Rodgers didn't help matters during pre-season, when he constantly over-exaggerated the performances of Ibe against weak opposition in the Far East and Australia.
"He's been outstanding since he's been out here and he's staken a real claim to start the season in the team", and "he's one that certainly will feature heavily this year" were just two of the hyperbolic statements the Ulsterman came out with, and it heaped needless pressure on the teenager.
It made supporters expect too much of him going into the new campaign, when it was clear that he is a player still very much maturing both physically and technically.
Another lazy argument that probably hasn't helped Ibe are the constant comparisons with Raheem Sterling.
The lazy among us nonchalantly swept aside Sterling's exit with the words "Jordon Ibe is better anyway", which was ludicrous.
Sterling leaving has just piled on the expectation on Ibe. Makes a bit of a mockery of those who said he's as good/better than Raheem.

— Si (@PhantomGoal) August 24, 2015
Despite being a year apart in age, there is a chasm in terms of quality and experience between the good friends, and comparing them has again heaped unwanted pressure on Ibe.
The former Wycombe Wanderers youngster is yet to register a single goal or assist for Liverpool in his 20 appearances for the club, and is only just about to win his first England Under-21 cap.
Sterling, on the other hand, found the back of the net on 23 occasions for the Reds, was one of the first names on Rodgers' team-sheet last season and started for England at the 2014 World Cup.
While there is a chance that Ibe could end up reaching Sterling's level one day- it's vital to keep stressing what an enormous talent he is- right now they shouldn't even be mentioned in the same sentence. [td_ad_box spot_id="custom_ad_2″
2015/16 squad role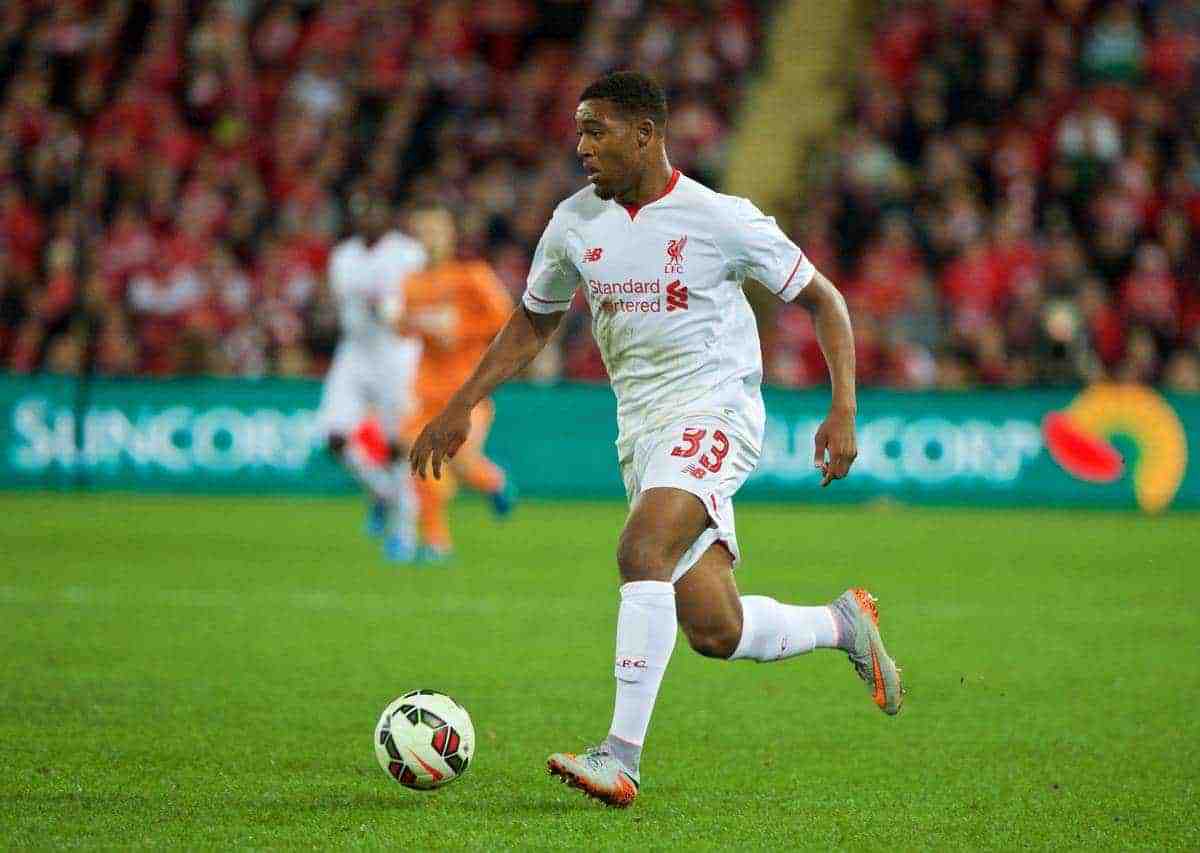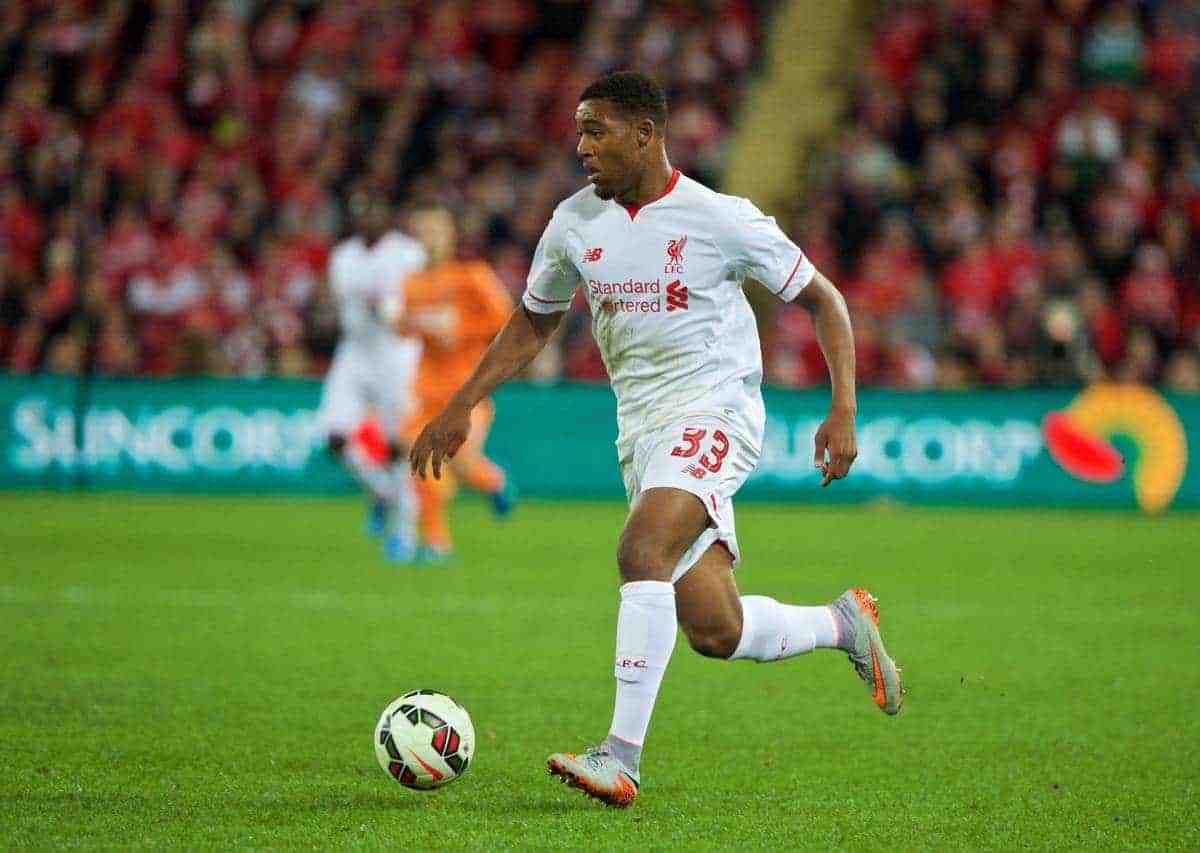 While Ibe should not be relied upon as a regular week in, week out yet, he should still feature plenty this season.
He can be a dangerous weapon from the bench in the Premier League, especially at home to lesser sides, with his pace, power and direct style the last thing a tiring full-back wants to see entering the fray.
The Europa League and League Cup are both tailor-made for Ibe to shine.
Ibe is much better than he's shown so far this season. No need to send him out on loan with the Europa and league cup about to start.

— Ian Mc (@McGlynnimino) August 25, 2015
Rodgers will surely leave a number of senior players out of both competitions, particularly in the early rounds, and it will act as a perfect opportunity for the manager to blood Ibe from the start.
A poor performance from the 19-year-old in either of those competitions, while not ideal, would not hurt the team as much as in a tight league clash, where a sloppy display can prove fatal.
Ibe may well become more prominent as the season progresses too, as players begin to tire and rotation becomes more of a necessity.
Looking ahead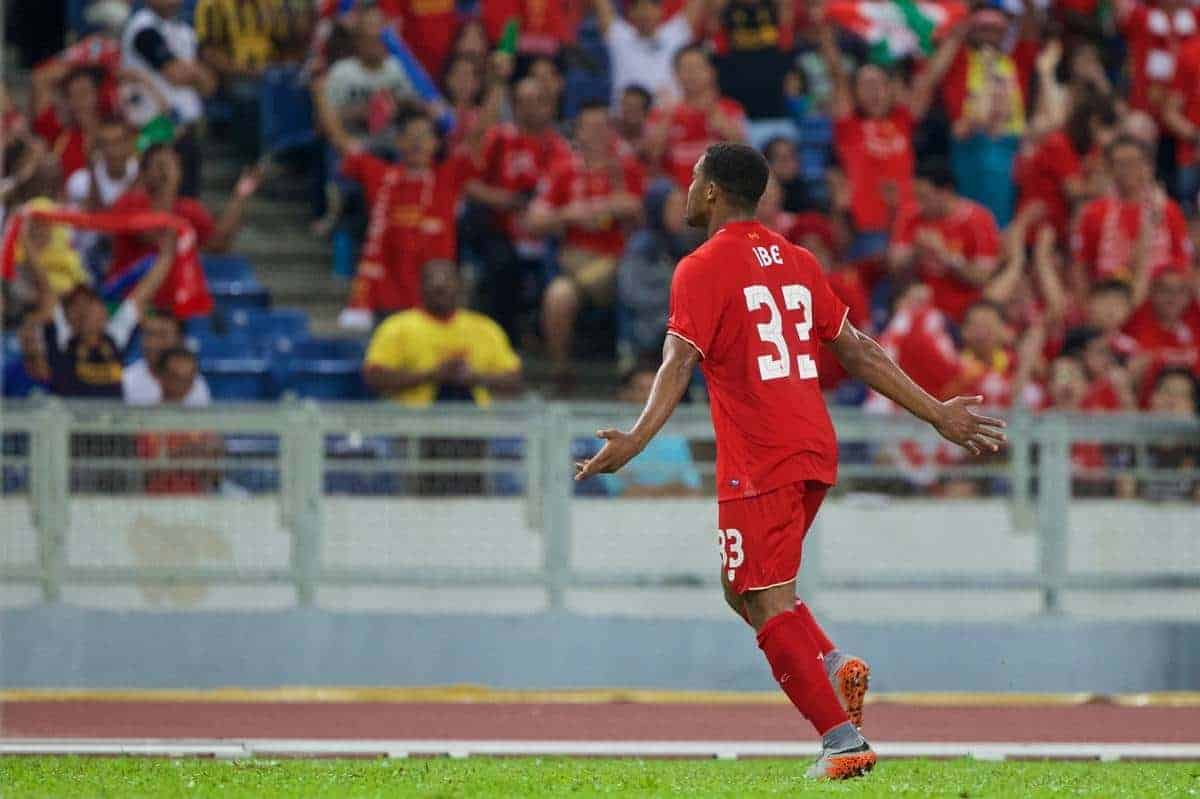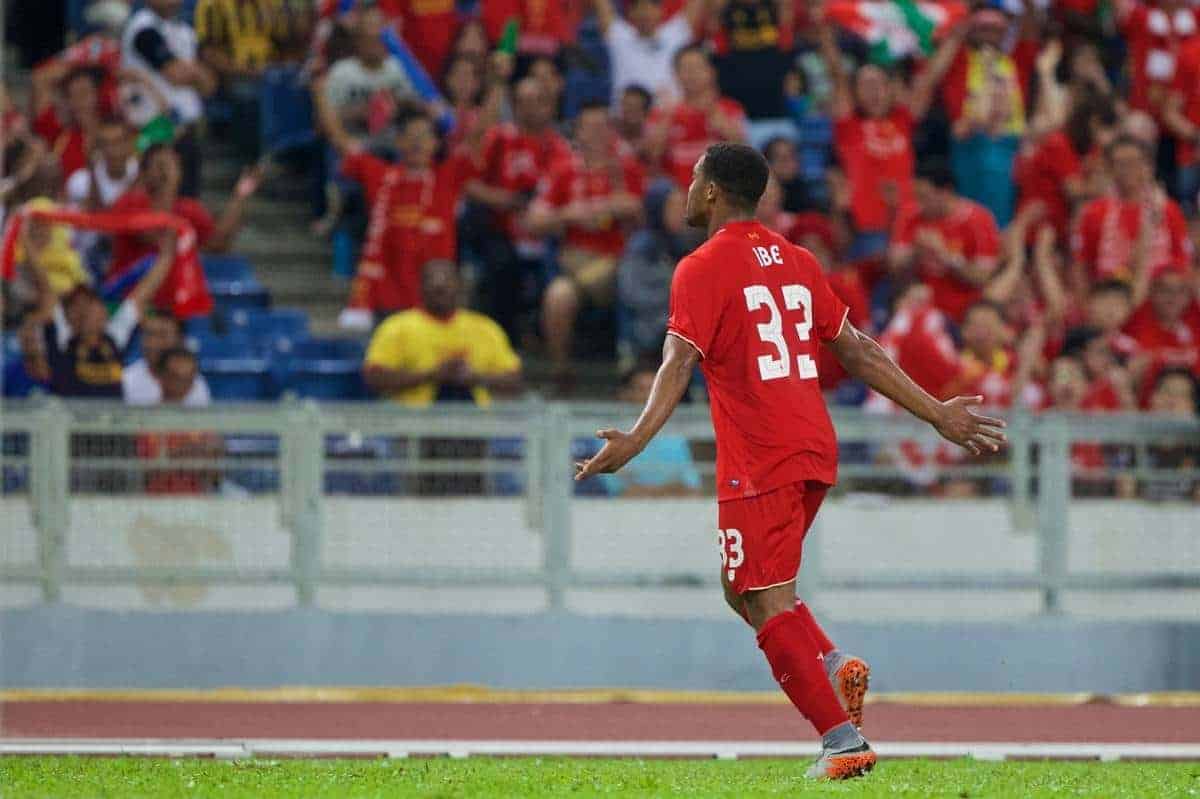 Sometimes it is easy to be impatient as football fans, expecting too much from young players too soon. This seems to be the case with Ibe right now.
He is a player who has every chance of becoming a future superstar at Anfield, as well as a regular at international level, but he remains raw and unpredictable right now.
The winger has all the ingredients to make it at the top level, and his attitude also seems to be terrific for a player of such tender years.
Jordan Ibe is 19. He's not going to be world class at that age. He's not over rated people just expect too much too soon of younger players

— Lou (@lou_liverpool) August 17, 2015
As long as we don't heap too much expectation on his young, broad shoulders, we will see Ibe grow into a superb footballer over the next few years.
He has shown in the opening three matches this season that a squad role is best for the time being, as he continues to work on his game.
(statistics provided by Squawka)
[interaction id="55ded9b5d126414f21f9f15e"]