With the new Premier League season starting on Saturday, we look at how the country's journalists expect Liverpool to fare in 2015/16.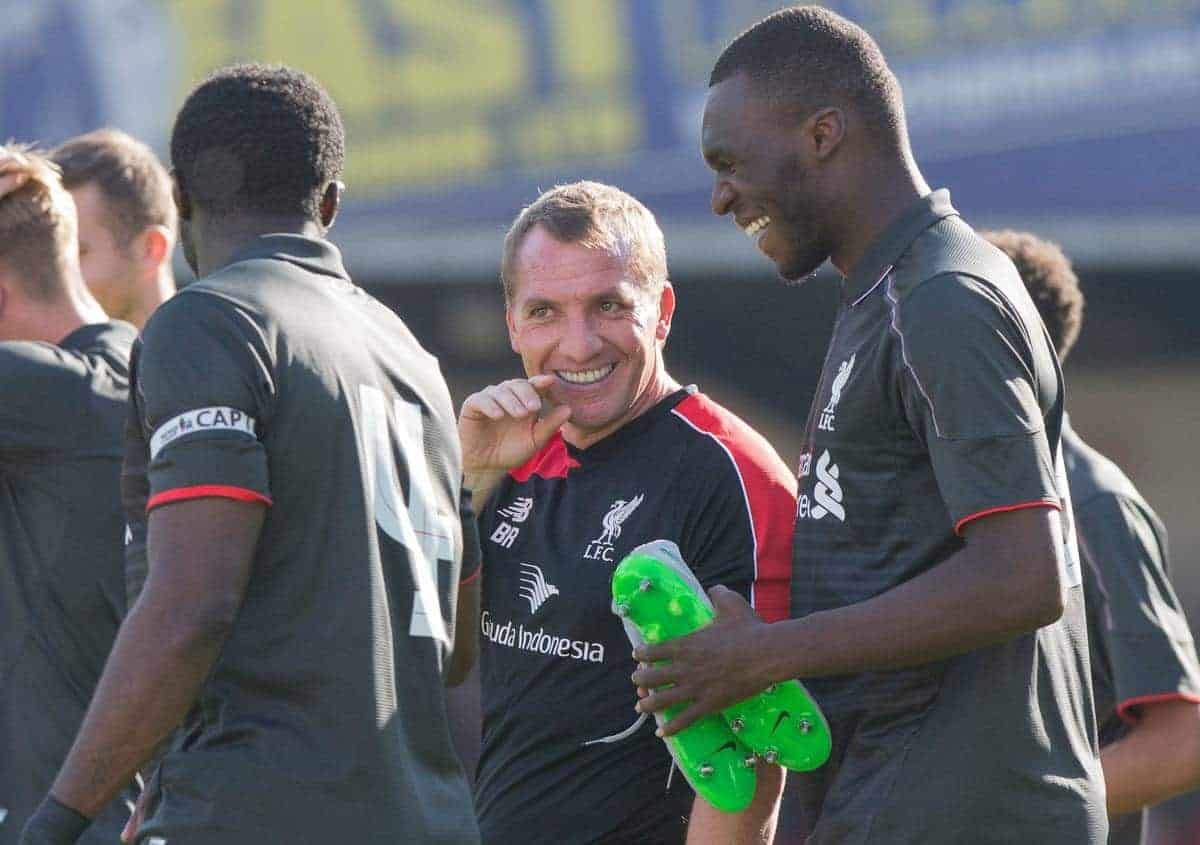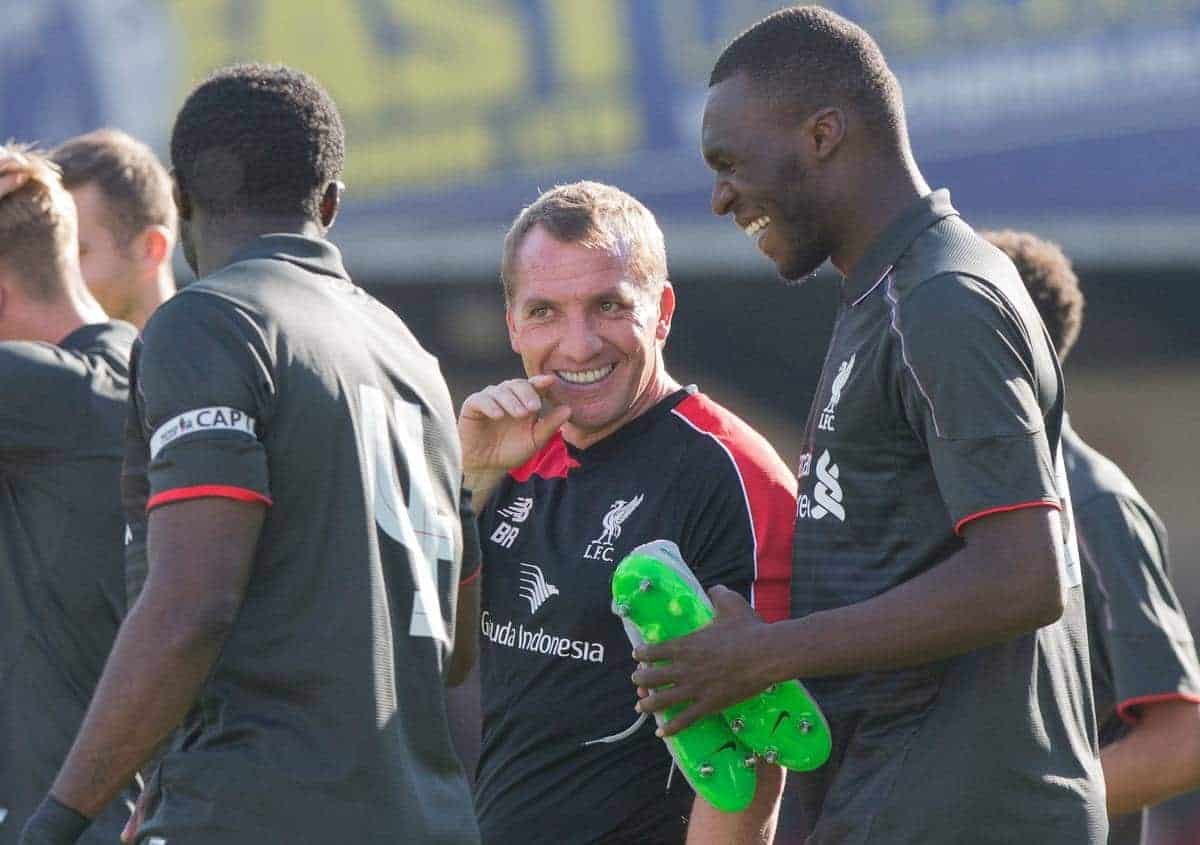 The waiting is almost over after three months of waiting, with the 2015/16 Premier League campaign getting underway this Saturday.
Many of us love to make various predictions for the season ahead, and the national newspapers are no different in the lead-up to a new season.
Here is how they think Liverpool are going to fare over the next nine months or so; do you agree with their assessments?
Sachin Nakrani of the Guardian believes things could be tough for the Reds, claiming:
It will not be easy given the loss of Sterling, the task of bedding in another batch of recruits and juggling a domestic campaign with the gruelling rigours of the Europa League. That's not to mention a start to the Premier League season in which, post-Stoke, Liverpool travel to Arsenal, Manchester United, Everton, Tottenham, Chelsea and Manchester City before the end of November. But Rodgers has no choice but to rise to the challenge. His job, almost certainly, depends on it.
The Guardian's David Hytner, meanwhile, believes Nathaniel Clyne will prove to be the Premier League's signing of the season:
Liverpool have found right-back to be a problem position of late but Clyne ticks all the right boxes. He can also establish himself as England's undisputed first-choice in a European Championship year.

Predicted finish: 5th (Guardian writers average)
---
The National see James Milner and Roberto Firmino as pivotal to the Reds' hopes over the next nine months or so:
Key Man: James Milner – Handed the unenviable task of replacing Steven Gerrard but the unflappable Milner should cope. After transfer-market failures in recent years, Milner's arrival without a fee represented a rare success.

Pivotal Signing: Roberto Firmino – Luis Suarez and Fernando Torres apart, Liverpool's biggest buys have rarely succeeded. The £29 million Brazilian is the second most expensive player in their history and has to ensure Sterling is not missed.

Crucial Factor: The start. Liverpool begin by visiting Stoke, where they lost 6-1 in May. By the end of October, they will have faced five of last season's top seven, plus had a Merseyside derby. There is the potential for things to go very wrong.
Predicted finish: 5th

---
Ex-Liverpool centre-back Mark Lawrenson remains optimistic about Rodgers' team's 2015/16 chances, telling BBC Sport:
It looks like they have a better balance to their squad than last season and they are definitely better off with their options with their attacking players if Daniel Sturridge has more injuries.
Didi Hamann, one of the heroes of Rafa Benitez's 2005 Champions League-winning team feels less confident, however:
There are a lot of unknowns, but firstly the players they brought in last year have obviously got to to do better. I like the signings they have made this year and I think they have got a chance but, as of now, you have got to say that the other four teams are ahead of them.
BBC Sport's chief football writer Phil McNulty is yet another who expects the Merseysiders to struggle to make the top four:
I do not see Liverpool anywhere near the title and they will have to battle to make the top four. A cup is not out of the question but Rodgers and his players need to hit the ground running.

Bottom line for Rodgers, though, is top four and/or a cup, otherwise he will know the consequences.
Predicted finish: 5th
---
---
Ex-Arsenal striker Alan Smith, writing for the Telegraph cites Liverpool's poor defence as an issue:
With so many attacking additions, Brendan Rodgers must find the right blend going forward as well as the right style to suit the new men. But more crucially, he also must build a much better defence than the one that proved so unreliable last season.
Predicted finish: 5th
---
Former Liverpool striker Stan Collymore, putting in his two cents for the Mirror, believes Christian Benteke could prove key for Brendan Rodgers' side:
There is a bright spot on the horizon with the arrival of Christian Benteke.

He will score goals, but it may take time. Liverpool will bring the footballer out in him and, trust me, he has good feet and a little magic. If the support cast adapt to their roles, I think the Kop may have a new striking hero.
Predicted finish: 5th

---
FourFourTwo magazine predicted what we will be saying about Liverpool's campaign come May 2016:
It's been another season of transition for Liverpool, but if they can get Sturridge fit in 2016/17, then the league could well be theirs. Again. They still can't really defend. Again. On the plus side, Rodgers' teeth have never looked whiter.
Predicted Finish: 5th
[td_ad_box spot_id="custom_ad_3″]
---
Sky Sports pundit Jamie Redknapp gave an honest assessment of his former club's chances:
Liverpool have signed some good players and I hope my old club can reach the top four but it will probably need one of the other big clubs to under-perform significantly for it to happen.
---
So there you have it, every media outlet and journalist is predicting a fifth place finish for the Reds this season.
Can Rodgers' side upset the odds and break into the top four? If so, who would it be at the expense of?
---
[interaction id="55c0ff12e0aca72405eaf188″]
TIA 2015/16 Season Preview