With Christian Benteke confirmed as Liverpool's new number nine, Henry Jackson selects the five best in the Reds' great history.


Following Rickie Lambert's £3 million move to West Brom, Christian Benteke was confirmed as having been given the honour of wearing Liverpool's famous number nine shirt; perhaps not a surprise given the money the Reds paid for his services.
The 24-year-old will certainly be under pressure to excel, and that burden of wearing such a famous jersey can have a varying effect on different types of character.
Throughout the Reds' rich and illustrious history there has a been a mix of great, good and bad to have worn the shirt, but we are going to focus on the former.
[vc_button title="Buy a BENTEKE 9 Liverpool shirt from the Official LFC Store here" target="_blank" color="default" size="size_large" href="http://goo.gl/DlC7dN"]
Here are Liverpool's five greatest ever no.9s:
5. Steve Heighway
Some supporters seem to forget that there was actually a Liverpool before the Premier League's inception in 1992, and in Steve Heighway, the Reds had one of the most entertaining players of the pre-90s era.
Although a winger, Heighway donned the number nine shirt throughout the 1970s, and his pace, trickery and crossing ability proved to be a vital part of Liverpool's success during that decade.
Heighway achieved great success on Merseyside, winning four First Division titles, two European Cups, two UEFA Cups, and one FA and League cup apiece.
He scored in the 1971 FA Cup Final at Wembley, in a losing cause against Arsenal, but three years later he found the net in a 3-0 victory over Newcastle.
Heighway's feats in a Liverpool shirt have probably diminished over time, unfairly, but there is no doubting that he is one of the greatest wingers in the club's history.
4. Fernando Torres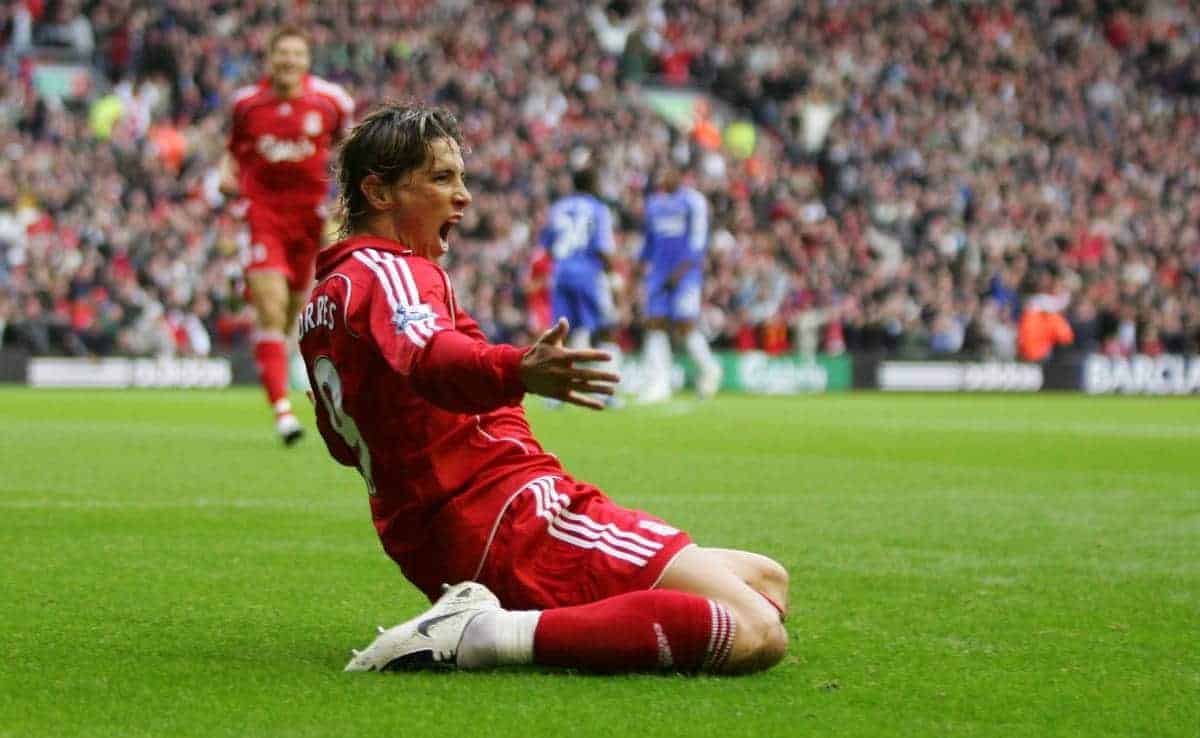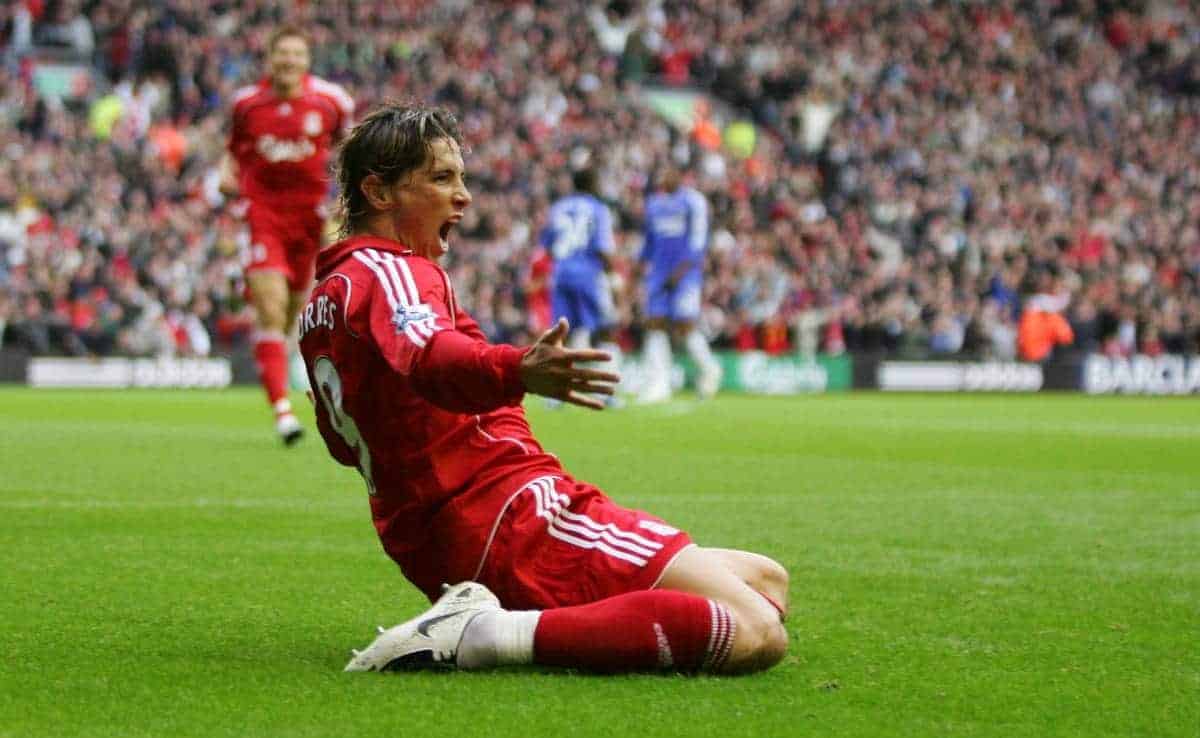 Fernando Torres may have left Liverpool under rather acrimonious circumstances in 2011, but he was a wonderful servant during his three and a half years at Anfield.
Signed for big money from Atletico Madrid in the summer of 2007, 'El Nino' took no time in getting used to English football, scoring 33 goals in his debut season.
For a couple of years he was the best striker in European football, destroying some of the best centre-backs in the business week in, week out. Nemanja Vidic certainly deserves a mention.
The Spaniard had everything required to be a truly world-class striker- pace, power, movement and finishing- and he invariably produced in big Premier League and Champions League games when it really mattered.
81 goals in 142 appearances is a fantastic return from Torres, especially as he didn't even take penalties or free-kicks, and he remains a Liverpool legend despite his unhappy exit.
3. Ian St John
Another Liverpool icon who hasn't necessarily stood the test of time is Ian St John, who was magnificent during his 10 years at the club.
The Scot's arrival on Merseyside in 1961 proved to be one of the Reds' most important signings of the Bill Shankly era, and he helped them reach English football's top tier in his first season by scoring 18 goals.
He then won the First Division twice in a row, in 1963/64 and 1964/95, forming a sensational strike partnership with fellow Liverpool legend Roger Hunt. It remains one of the club's best ever strike pairings.
St John's diving header in the 1965 FA Cup Final helped the Reds win the trophy for the first time ever, and he would finish his Anfield career with 118 goals in 425 appearances.
The diminutive forward was a wonderful footballer, and although less prolific than Hunt, was an equally important player during a wonderful period in Liverpool's history.
2. Robbie Fowler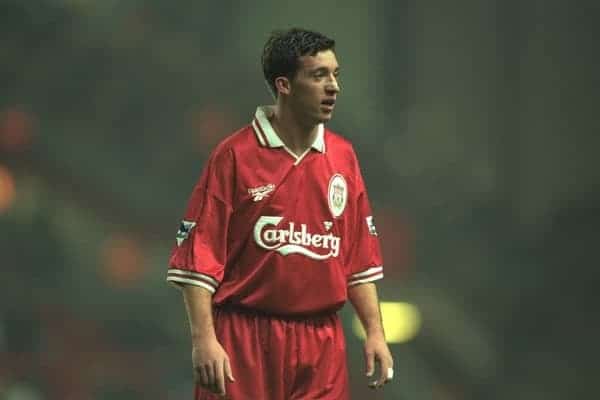 Barring perhaps Steven Gerrard, Robbie Fowler is arguably Liverpool's most popular player of the last 25 years. The fact that he is nicknamed 'God' pretty much sums it up.
The Toxteth-born superstar burst onto the scene in phenomenal fashion as an 18-year-old, scoring on his debut at home to Bolton Wanderers in the League Cup, then an incredible five goals in the second-leg.
It wasn't long before the prodigious striker was Liverpool's most important player, and he scored over 30 goals three seasons running between 1994 and 1997.
Injuries eventually curtailed his progress in the late 90s, but he made an unforgettable return in January 2006, in what was surely one of the most popular transfers in Reds history.
Fowler's finishing was beyond compare at his peak- he could score every type of goal- and his cheeky-chappy persona made him instantly lovable. He was also a brilliant all-round footballer, which he doesn't always get enough praise for.
The former England international's final tally of 183 goals in 369 matches is a superb return, and he gave us endless amazing memories down the years. A true one-off.
1. Ian Rush
Choosing Ian Rush as Liverpool's greatest ever number nine is an absolute no-brainer, despite the brilliance of Fowler, St John, Torres, Heighway and others.
Rush remains the top scorer in the club's history with an unbelievable 346 goals, and it is a record that may well never be beaten.
He joined from Chester City as a wiry teenager in 1980, and within a couple of years, he was banging the goals in left, right and centre.
The Welshman found the net 30 and 31 times in 1981/82 and 1982/83, respectively, before scoring a remarkable 47 goals the following year.
The strikes continued to flow as the years went by, and having failed during a 12-month spell at Juventus, he returned to Anfield to a hero's welcome in 1988.
Rush was one of the best finishers English football has ever seen, and his big-game pedigree was up there with the very best. No player has scored more FA Cup final goals.
The legendary striker eventually left Anfield in 1996 at the age of 34, joining Leeds United, but by that point he had cemented his place as not only Liverpool's best ever to wear the no.9, but also one of the top four or five players in Reds history.
[interaction id="55bb64c69716088507478daf"]