Aaron Cutler dissects and dispels ten myths about the modern day Liverpool.
4. The Spice Boys couldn't defend
One of many accusations thrown at Roy Evans' 90s sides was they were hapless in defence. Indeed a soft underbelly, combined with Spice Boy posturing, is often cited as the sole reason Manchester United pipped them to Premier League glory. The stats though belie this supermarket sweep appraisal.
For on the two occasions Liverpool came closest their backline was actually robust. Indeed in 1995/96 (when Liverpool finished 3rd) only Arsenal conceded fewer goals – 34 to Liverpool's 35. To put that into context title winners United shipped 36.
Likewise, in 1996/97 (when Liverpool finished 4th but level on points with second-placed Arsenal) Liverpool had the third best defensive record in the division, beaten only by Aston Villa and the Gunners.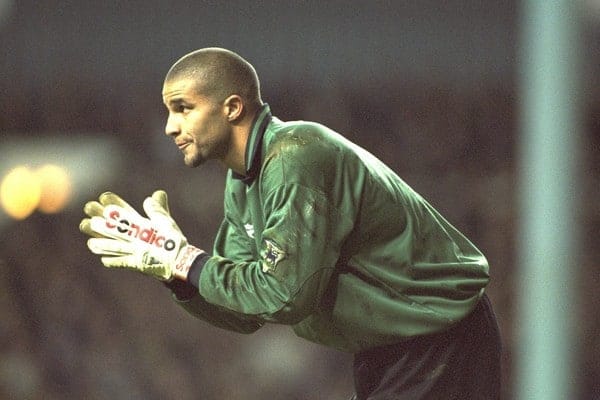 The 37 to beat David James that term was seven fewer than the 44 to elude either Peter Schmeichel or Raymond Van Der Gouw.
If anything Liverpool's failings were a result of mental not defensive failings. Indeed we paid for our inability to batter supposed cannon fodder.
Costly defeats to the likes of Coventry and Sunderland would scupper run-ins, not necessarily slapdash defending.
No Roy Evans side conceded the number of goals Brendan Rodgers version did in his three years at the helm (43, 50, and 48).
10 LIVERPOOL MYTHS

1. Liverpool 'lost the league' at Palace
2. Rafa's Fergie "Rant"
3. Rodgers' portrait of himself
4. The Spice Boys couldn't defend
5. Martinez 'turned down' Liverpool job
6. Suarez the flat track bully
7. Garcia's "Ghost Goal"
8. Sakho can't pass
9. We never gave Hodgson a chance
10. Gerrard wasted his career