Paul McCabe explains why why he thinks LFC fans need to be a bit more patient and supportive – regardless of whether you want Brendan Rodgers to stay or go.

It was only a matter of time before the outrage kicked in, and Liverpool certainly gave plenty of ammunition to those who are unconvinced by the current regime. "The club's going backwards", "this fella hasn't a clue what's he doing", "Lovren needs to be played in the reserves (someone else's)."
These are comments that I read on a daily basis and, after the defeat against West Ham, the vitriol and hysteria's intensified. After a sobering 3-0 defeat to a team that many were predicting Liverpool would conquer with some ease, the frustration was palpable and (in the context of football) understandable. It is more prominent online, as many fans have an uncensored and anonymous platform, but is it fair? Do the people who want Brendan Rodgers out have a fair point? Is the club actually "going backwards"?
Liverpool, as many fans know, rarely do things the easy way; "breakthroughs" and "turning points" often are nothing more than "false dawns." Take last season (please), for instance: that run in mid-season included "breakthrough" wins against Spurs, Southampton and Man City. In the end, those wins meant little in the final analysis; the team proceeded to drop points against Hull, Crystal Palace, West Brom and (most dismally) Stoke. Forgetting the damaging back-to-back defeats against Arsenal and Man U, I'd contend that Liverpool's tendency to drop so many points to the "teams you should be beating" has cost the club a few titles (most recently, the draws in the 2008-2009 season, losing to Southampton and Hull in 2013-14), Champions League qualification last season and even a few cups.
Anyone can be wise after the fact, of course. I genuinely used to think that it was just Liverpool who would shoot themselves in the proverbial foot. It certainly feels true; we bear the mental scars and "if-onlys" to both prove it and torture ourselves.
However, if you really look at the majority of title winners and those sides that have competed for the title, they've also had some pretty notable slip-ups along the way. Their campaigns have also been hampered by similar bouts of wastefulness and inconsistency. They've generally dropped points to teams they "should be beating."

Look no further than last season: Chelsea were dumped out of the FA Cup by Bradford. Man City dropped so many silly points from January onwards that it made Chelsea's eventual crowning an inevitability. Consider United in May 2012; they lost the title in the last kick of a game they weren't even playing after squandering an 8 point advantage in the title run-in – this was, objectively, a bigger "slip" than anything Liverpool have done. These were scarring experiences, but the aforementioned clubs have shown the resilience to bounce back.
What separates Liverpool from those other clubs (other than seemingly unlimited spending) is that those other clubs also have other triumphs to fall back on. This has fostered the much-ballyhooed "winning mentality."
Chelsea were humiliated by Bradford, but won the league. City have won the league in recent seasons and also look intent on winning it this season. United didn't follow up 2012's collapse by falling away to 6th – they regained the title in 2013.
Chelsea have already lost points to "teams we should be beating" this season, but I doubt Mourinho is writing off their chances at this early stage. Yet a growing number of Liverpool fans are writing off Rodgers and the team before some of the new players have even had a chance to play.
Whether it was by design or good fortune, City, Chelsea and United have more tangible recent successes (and high spending to increase the likelihood of it happening again) to fall back on.
Meanwhile, despite phenomenal league campaigns in 2008-09 and 2013-14, Liverpool fell away in 2009-10 and 2014-15, so it makes the fine campaigns preceding them all the more difficult to bear in retrospect.
The club was SO close, but unable to improve in the following seasons. Even though there were mitigating circumstances for these failures, it means that ultimately we're left with "if-onlys" and motifs – we look at the likes of "dropping points to the teams you should beat" with more regret. It dredges up so many painful memories.

Many fans aren't seeing the West Ham defeat in isolation. It recalls so many of the woeful performances of last season – the feeble display against Villa at Wembley, getting outplayed twice by Palace. It creates a fear of stagnation of more mediocrity. It reminds many that "Lovren is a liability", even though his mistake correlates with the first goal being conceded rather than directly causing it. More critically, the result also brings back painful memories of losing to "lesser teams" and wasting opportunities in previous campaigns.
It's arguably more difficult to beat the smaller teams now because, it could be argued, there's no genuine "dross" in the Premier League. So much money has been spent by teams that typically occupy the bottom half of the table, and there's some genuine quality in their squads. Yet, when that wasn't so much the case, every Liverpool manager since 1990 has the "lost points at home to a lesser team" blemish on his record; Anfield has only been a "fortress" during selected periods over 25 years. The fact that the club still hasn't secured the League title since then makes it more pronounced.
In Rodgers' particular case, he's seen by some critics as a man who talks his way out of problems: he undoubtedly has used his connections in the media to help him survive in the job. Others still feel bitter that Rafa Benitez and Kenny Dalglish, both crowd favourites with proven success, were unceremoniously fired by the club. Therefore, some resentment has kicked in and the view is: if the brass can get rid of two legends who have actually won silverware for the club, how has Rodgers, with no proven track record, managed to dodge the bullet?
There's no question that some people in the media just didn't like Kenny and Rafa, and therefore gave them less margin of error than they do with Rodgers. In truth, they were dowright scathing about Rafa and did anything they could to belittle him and his achievements. This was done to an extent that was, frankly, alarming.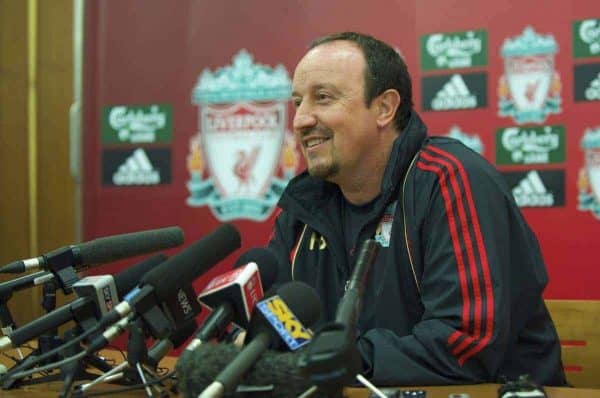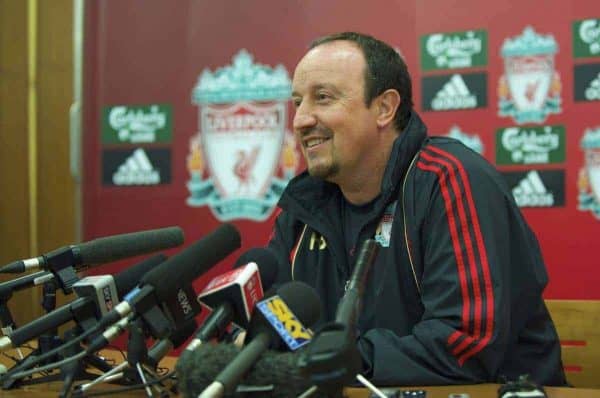 As no manager, including Rafa, has won the League at Liverpool since 1990, it has allowed hindsightism to dominate and has given fuel to criticism. If only the manager had done more of this and less of that, we'd have won. If only he'd used those tactics, we'd have gotten over the line. He rotated the squad too much, he didn't rotate it enough. Zonal marking. Shackles. Provincial club. These are, in my opinion, pundit soundbites, attention-seeking headlines or examples of lazy analysis.
Before the West Ham match kicked off, most people seemed reasonably happy that an unchanged side was named. Neither the starting 11 nor recent performances suggested a team that would get rolled over 3-0 at home to West Ham. Was it an aberration, a chastening lesson or a sign of defeats ahead? Or could it be simply that West Ham set up well and got a deserved win?

It's easy to be outraged if you let yourself get too carried away by these things. Much of how you feel depends on what you decide to focus on – the "disgrace" of not picking a certain player, for instance. It might help if we put this in its proper context. A "disgrace" in footballing terms is nearly letting a club like Liverpool fall into extinction, which so nearly happened in 2010. And that's when the man in the dugout was throwing out prehistoric tactics. That was a legitimately disgraceful time in the club's history.
Toning down the melodrama and taking on some perspective helps: is it a "disgrace" that a player didn't get picked or is it just "disappointing"? Is Rodgers an "idiot" or did he make a poor decision that ultimately meant that the team didn't win? Did he even make a mistake, or was he (like other managers) let down by the players he entrusted? It's a squad game and Rodgers is trying to incorporate players he believes will help the team win. I can't see his true motivations, of course, but I don't get the impression he is leaving players out through malice. Could there perhaps be a larger vision on his part?
I'm embracing a more balanced outlook on life. Being balanced doesn't mean you don't feel emotion or are rendered incapable of making an opinion; it's more about making an opinion weighing up all the possible factors and trying to see a situation from a range of points of view – after a few deep breaths, naturally. Most situations are not black or white. So, yes, I can see why an increasing number of fans are annoyed at the club's direction and don't feel that the manager has the required pedigree to lead Liverpool to the title.
I still come down on the side that he has ability and I'm variously interested/worried/excited in where this season will end up. But, on balance, what can I or you as a fan change? We all live in hope that the formula works – maybe it will and maybe it won't. It could be another season of disappointment. It might not even end up that Rodgers is in charge come May 2016, so that's why I'm enjoying the victories and trying not to be too dejected after a defeat.

A lot of the hysteria we feel comes down to the language we use to describe situations in football. With all the money in and surrounding football and all the coverage it gets, we've been programmed to accept and to unconsciously blurt out certain hyperbole. With transfer windows, deadlines and a player "going off the boil" after a couple of bad games, it's a non-stop procession of urgency and snap judgements.
A couple of injuries or bad defeats means there's a "crisis", a player and a manager have words and it's "a showdown"; a manager is underperforming and he's "lost the dressing-room." Couple that with all the times you read "saga", "on the brink", or "lost faith."
It's typically doom and gloom, apocalyptic, the most hypnotically dramatic language, you'll notice. It sells to us, hooks us in and creates intrigue. There's no compelling story in "manager and team getting on well and working through some disappointing performances" which, in all likelihood, is what Rodgers and the team are doing.
Retaining Rodgers ensured that, in some quarters, last season would be continually cited when the team had a bad or appalling performance. This has led to the outrage and the feeling of injustice that Rodgers has kept his job. He was retained largely on the strength of the 2013-14 campaign and his apparent ability to improve some key players (there are about 120 million reasons FSG will be happy with the improvement in Sterling and Suarez since Rodgers took over), but the jury does remain out on the manager and that's the burden he has now. His performance is the sideshow of the season, it seems: it's become about the manager, the players he signed and what he does now. It defines this season.
Some players have been "alienated", and the club is essentially paying Jose Enrique more in a week than the average national salary… evidently to play 5-a-side at Melwood, go to Safari Parks and take selfies.
The current model is far from perfect and it would be hard to keep over 20 people happy in any squad at any time. Other players, meanwhile, simply haven't improved under Rodgers and the transfer policy seems a bit scattershot at times. In truth, the team hasn't (to my mind, at least) been very convincing from the start of the season, but it's too early to make a determination of how it'll end up.
The bigger determination is: what even makes someone a "good manager"? It depends on the criteria you use; it's very subjective, and I've seen arguments that Rodgers is a very bad manager, "bang average" or a very good manager. It's obvious that, for most managers, you could make a compelling case for any of these appraisals being true. You could pick nearly any manager and damn his success as "well, he should be doing that with the money he's spent" or claim he's ruined the club in other ways.
I think it's a vague concept anyway and the pertinent question really is: who's the best manager the club can get that can achieve tangible success working under the current model? Broadly speaking, that model is to have a low net spend and to try and develop players. Is Rodgers on, under or over par? Could another manager do better in the same circumstances? Could Klopp really be the answer to all perceived ills?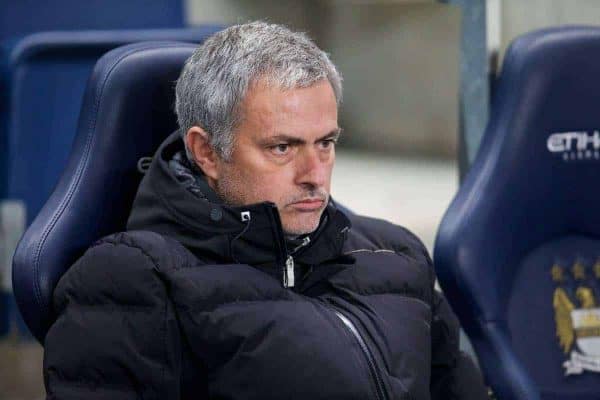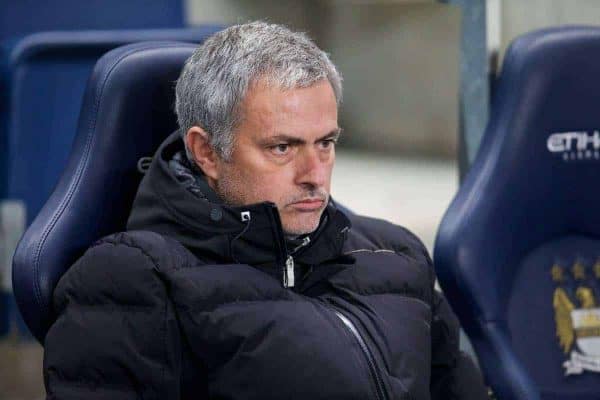 Jose Mourinho is clearly a very successful manager, but he's achieved success usually by spending a huge amount of money and being at clubs which didn't run the FSG model. He rarely leaves a legacy, however, and he causes untold levels of disrepute but he does virtually guarantee silverware. Is it fair, therefore, to compare Rodgers to Mourinho when HE has to build a squad "for the present and future" and to compete with the financial juggernauts of last year's top 4? How can you judge players in a game if they've been dealt a completely different hand than those they are playing against? That's just a bit of balance there.
Debates will continue to rage (operative word) and that can be part of the fun of football. There are no absolutes and things can change quickly. However, there's really no benefit in the "outrage." For all intents and purposes, football was intended for our entertainment. Take a step back and see the bigger picture. Things have been better at Liverpool, but they've also been a lot worse.
To put it into perspective, other clubs are facing genuinely tough times and are facing the thought of having to close down for good. For a club that's allegedly "going backwards", Liverpool have spent a good amount of money (maybe not on the right players and with a relatively low net spend) and the owners are improving the stadium (maybe not as ambitiously as some would have liked). I like the 2015 version of "outrage" much better than 2010's version, as Hodgson does not have the team languishing and there's actually a club to discuss. Perspective.
On the football side, LFC have had it better than most; it's not like we ever enter a season contemplating relegation and most of us are optimistic to the point of delusion with regards to our title credentials. We desperately want that League but, in the context of the modern football world and compared to the problems wrought by Hicks and Gillett, those are "first world problems."
There doesn't have to be a pro-Rafa camp or an anti-Rodgers brigade. There doesn't have to be factions: pro this player, anti that player, "apologist." To engage in this is a little bit nonsensical really, and all it does is divide a fanbase that would be best supporting (with some gusto, if possible) whoever is in charge and whoever he picks. If he doesn't get it right, we'll know soon enough and then we can move on with the next chapter.
No manager will get it right 100% and, even if he's tactically astute, winning or losing a match can often come down to marginal decisions beyond the manager's power. The manager's in a position where there are no excuses now. He's had time, he's had a fair amount of money to spend and, evidently, he's brought in most of the players he wanted.
If Rodgers doesn't achieve the targets FSG has set, then he'll receive the dreaded pink slip and some of his signings will follow him out the door. If he does achieve those targets, then surely even the most hardened critic would be happy the team is doing well. It's a genuine win-win, irrespective of how you rate the man in charge. Enjoy the good, hope for better days ahead and support the team. When you go in with that frame of mind, there actually isn't too much right now about which to be outraged.