Liverpool could only draw 1-1 with Norwich at Anfield on Sunday, and we round-up the best of the social media reaction from the game.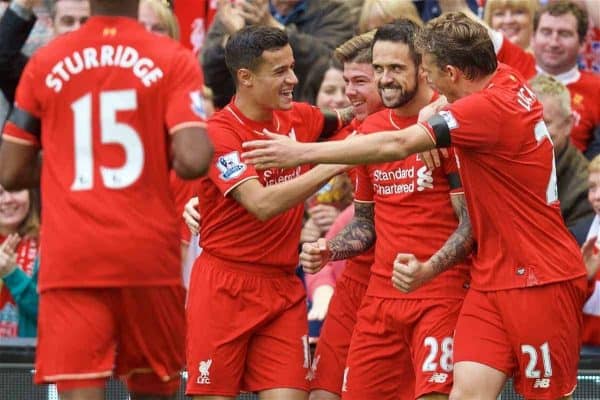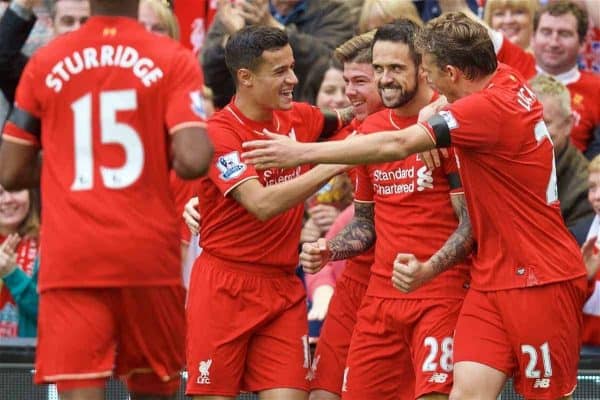 Yet more dropped points for the Reds, who were punished for a lack of ruthlessness in front of goal.
Substitute Danny Ings scored his first Anfield goal just after half-time, but defender Russell Martin finished impressively after 61 minutes to earn Norwich a share of the spoils.
NEW: Liverpool 1-1 Norwich: Reds made to pay for missed chances http://t.co/GdBBnVUIbF #LFC

— This Is Anfield (@thisisanfield) September 20, 2015
It wasn't a bad performance in many ways, but once again the pressure will increase on manager Brendan Rodgers following another poor result.
Here's how social media reacted to the game:
That's a horrible miss from Coutinho. Could have given Ings a tap in, ends up hitting it straight at Ruddy.

— James Pearce (@JamesPearceLFC) September 20, 2015
Positives. Chances created. Scored first. Much clearer idea. Sakho. Moreno. Ings. Sturbridge raw but good. Lucas good as well.

— ML (@FootyML) September 20, 2015
As much as its harsh to blame Rodgers for that, Milner should have come off for Firmino much earlier.

— Tom McMahon (@tomjpmac) September 20, 2015
https://twitter.com/M_Sweeting/status/645642691494170624
'ptt' on the forum:
In short, a good performance from the players. A thoroughly lifeless one from BR. If you're inanimate on the touchline, wtf do you expect on the pitch?
Embarrassing yet again, can't see Rodgers turning things around either… #LFC

— Jack Williams (@JLWi11iams) September 20, 2015
https://twitter.com/Kop305/status/645643604824825858
Some definite player positives. BUT even though should've won the game, we quite easily could've thrown it away completely. Bleurgh. #LFC

— The Redmen TV (@TheRedmenTV) September 20, 2015
Always a sad time when there's calls for the managers head. But not sure how anyone can back him now. Time is up I'm afraid #TickTock #LFC

— Spion Kop (@TheKopHQ) September 20, 2015
'A True Red From NZ' on the forum:
Sakho, Lucas, Moreno all brilliant. Baffling how the manager wanted rid of all three. Ings off the bench was superb too.

Coutinho's finishing poor, but was lively. Great to see Sturridge back. Rodgers? Don't see how he survives this.
That, quite simply, is not acceptable. #LFC 13th. And it could get much worse.

— Paul Grech (@paul_grech) September 20, 2015
In the context of a normal season, he gets that result as a frustration game. Trying to add context at the moment is impossible.

— Ritchie (@JohnRitchie84) September 20, 2015
He still won't get sacked like.

— Green Scouser (@Green_Scouser) September 20, 2015
Better performance, but poor result. Two more points dropped. Intensity there, but quality in final third lacking, and sloppy goal to let in

— Paul Tomkins (@paul_tomkins) September 20, 2015
'Zinedine Biscan' on the forum:
Good points first:

Ings' goal was a lovely finish. Hopefully the sign of things to come. Moreno.

Bad things:

Everything else. I've given up hope of reading the headlines tomorrow and seeing that BR has gone. It's going to have to get a lot worse, I fear.
https://twitter.com/Andrew_Heaton/status/645643710269652992
https://twitter.com/Ste_Halliwell11/status/645643849486991360
That is the tenth match in a row where Liverpool have failed to score more than one goal. Pathetic.

— Joe Musker (@JosephMusker) September 20, 2015
Going 2-1-5-2 for the last 10 was a welcome change

— SimonBrundish (@SimonBrundish) September 20, 2015
Let us know your thoughts on the game in the comments below.