Rafa Benitez has rejected Steven Gerrard's claims that the pair endured a "emotionless and distant relationship" at Liverpool.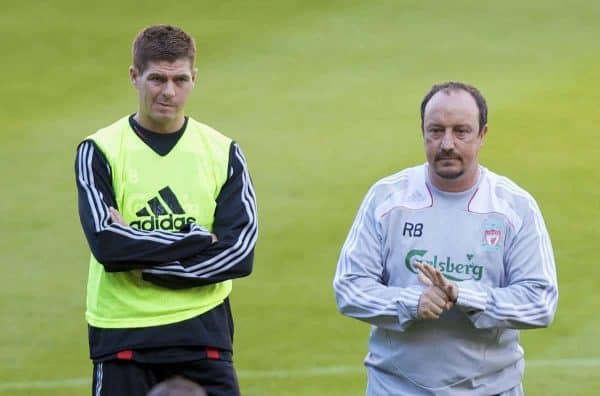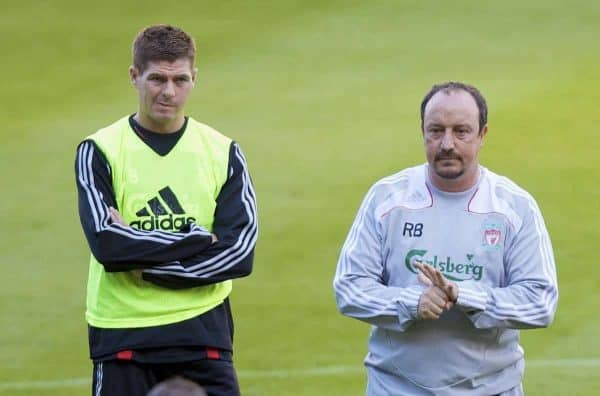 After Steven Gerrard's claims that "I don't think Rafa Benitez liked me as a person," the former Liverpool manager has responded, saying "I believe he is wrong."
Gerrard's new autobiography, serialised in the Mail, covers his time under Benitez, with the 35-year-old claiming that his "frostiness" made him a better player.
"I don't think Rafa Benitez liked me as a person. I'm not sure why, but that's the feeling I got from him," he said.
Gerrard later added: "I can pick up the phone and speak to all of my previous Liverpool managers. Except for Rafa.
"It's a shame because we probably shared the biggest night of both our careers — the 2005 Champions League victory in Istanbul — and yet there is no bond between us."
During Benitez's time as Liverpool manager, Gerrard was one of the best midfielders in world football, scoring 16 league goals in 2008/09.
But, unlike Gerard Houllier, Brendan Rodgers and Roy Hodgson, Gerrard didn't enjoy a friendship with the Spaniard.
"If we were to bump into each other tomorrow there would be no unpleasantness but maybe a day will come when we can actually have a deeper and friendlier conversation and reflect on everything we experienced at Liverpool," he continued.
"Our working relationship was ultra-professional and his frostiness drove me to become a better player.
"I had a hunger to earn a compliment from him — but also a hunger to let him know he really needed me as a player.
"We were like fire and ice. Passion surged inside me, while Rafa was the strategic thinker."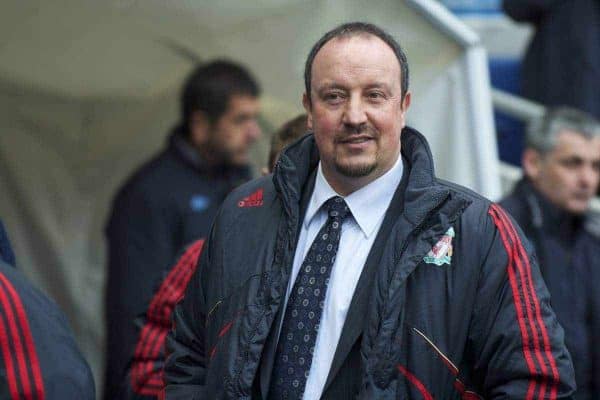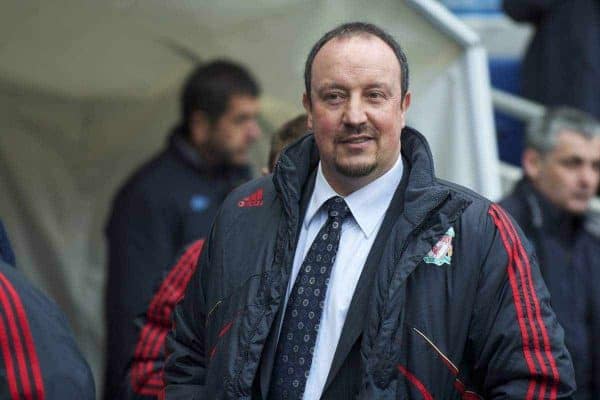 However, Benitez rejected these claims, speaking to Spanish television on Monday.
"I have read the quotes and I believe he is wrong," he said, according to the Mail.
"Out of the respect that I have for Stevie and for the value and appreciation I have for him, and for Liverpool and the supporters, I think it's best to just let it pass.
"He has brought out a book and now I'm the Real Madrid manager, that sells."
There is clearly no love lost between the pair, but as Gerrard attests, this friction spurred him to a world-class level at Liverpool.
Without Benitez, Gerrard arguably would not have reached the heights he did.
[interaction id="55f7436c16f6b5870139ede5″]