Simon Mignolet is hoping Saturday's Premier League trip to Manchester United gives him the chance to avenge his demons of last year's meeting when he was left out of the Liverpool side.

The Belgian goalkeeper was dropped from the Reds' starting lineup when Liverpool went to Old Trafford in December 2014 after poor form in the early stages of the season.
His understudy Brad Jones had a torrid time in Mignolet's absence as Liverpool went down 3-0 to their arch rivals.
When injury forced Jones off during Boxing Day's visit to Burnley, Mignolet regained his place in Brendan Rodgers' starting XI, enjoying much-improved form ever-since.
"It's a totally different picture this time," Mignolet is quoted on the club's official website as saying.
"Last time I went there and sat on the bench. It was a difficult time. It was the day before the game when the gaffer told me I wouldn't be playing.
"We trained a bit later that day before travelling to Manchester. I said to myself that I wanted that period out of the team to be as short as possible.
"I've never been one to sit on the bench. I said to myself you have to work hard and make sure this doesn't drag on.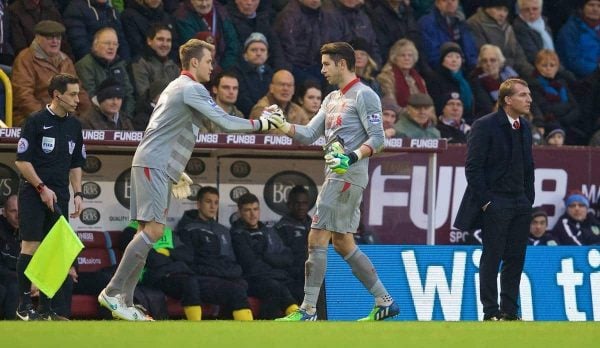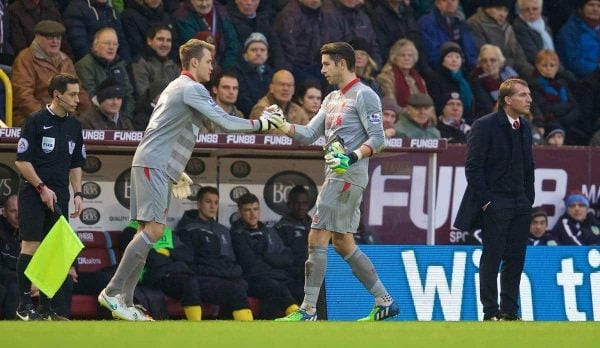 "You can do two things: moan about it and let your head drop or be positive and work as hard as you ever did to get back into the team and that's what I did."
Mignolet may see Saturday's game as a landmark of redemption for his disappointing form in the first half of last season.
"Looking back, I'm very happy with how I responded to that. 2015 has been a good year for me so far – both on and off the pitch.
"Keeping those clean sheets and I saw a stat that over the past four years I have made the most saves in the Premier League.
"I think a lot of it is down to confidence coming back into my game.
"When you keep a couple of clean sheets, you don't really hesitate or doubt yourself any more. I stopped thinking twice and went with my feeling instead."
Rodgers' side go looking for a much-needed victory after two wins, a draw and a defeat from their opening four games of the 2015/16 campaign.
Keep an eye on This Is Anfield throughout Saturday for more build-up and previews. Follow us on Twitter @thisisanfield for further updates: Follow @thisisanfield

MAN UNITED v LIVERPOOL BUILD-UP