With Taiwo Awoniyi joining Liverpool from the Nigerian Imperial Academy, Jack Lusby profiles the teenage striker.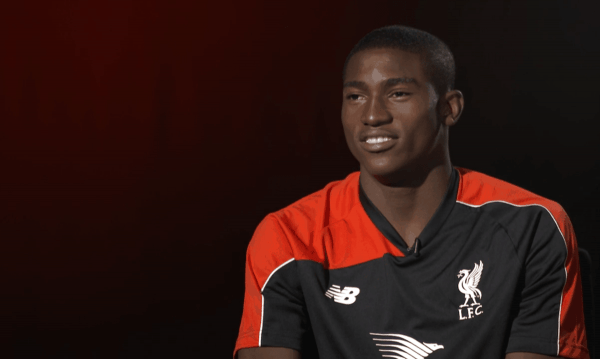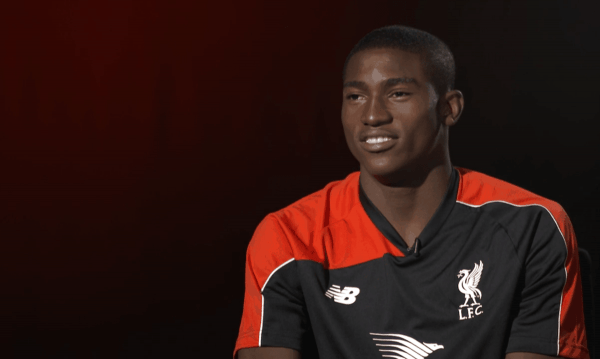 Liverpool completed the signing of 18-year-old Nigerian centre-forward Taiwo Awoniyi this summer, and the former Imperial Academy star is primed for a bright future in the Premier League.
"This is the biggest club in the world and I'm privileged to be here," he said on his arrival.
"I'll try to develop myself very well so that when I come back to Liverpool I'll be able to add value to the team.
"When I'm in the red shirt, I will always give my very best to make the fans happy."
Spending the 2015/16 season on loan with 2 Bundesliga side FSV Frankfurt with a view to securing a UK work permit, Awoniyi is saying all of the right things after spurning reported interest from Porto and AS Monaco.
But who is Liverpool's new striker, and what can he bring to Brendan Rodgers' side?
If his father had his wish, Awoniyi would not be a footballer.
"It was miserable for me any time my dad caught me playing football or got to know that I went to play football," the 18-year-old recalled of his upbringing in Ilorin, the Kwara State capital in western Nigeria.
"In school, I was a very intelligent student and my dad wanted me to be a doctor. My teachers and my fellow students called me doctor but they also knew that I was very good when it came to playing football.
"My father tried severally to stop me from football but my other siblings and twin sister especially, always covered up for me."
But following his son's big-money move to Merseyside, Solomon Awoniyi will be proud that the lofty centre-forward has achieve a degree of success.
Making his name in the Imperial Academy, founded in 2009 by former Wolverhampton Wanderers midfielder Seyi Olofinjana, Awoniyi was soon picked up by Nigerian international bosses, garnering the praise of former Arsenal striker, Nwankwo Kanu:
Watched him play for U17/U20 and talked to him, our hottest kid and if he keeps doing his best he will be a star.AWONIYI

— Kanu Nwankwo (@papilokanu) April 14, 2015
Drawing comparisons to legendary Nigerian forward Rashidi Yekini, Awoniyi has remained humble.
"I am not under any pressure. I will play my game and whatever will be will surely be," he said in July.
"It is an honour to be compared to a legend like Rashidi Yekini and for Nigerians to expect so much from me.
"I will not shy away from any responsibility given me but only God can tell what I will be. All I know is that I will continue to work hard and leave the rest to God."
An intelligent, well-grounded young player, Awoniyi still harbours hope of earning a university degree in the future, but his education may have to take a backseat while his footballing potential skyrockets.
Playing Style, Strengths and Weaknesses
"I gave Awoniyi his first call up to the Super Eagles sometime ago because I know that he has the quality of a goal poacher who can deliver the goals when needed," former Nigeria manager Stephen Keshi explained in May.
He later added: "Taiwo Awoniyi is young and talented and has the quality of a good striker. So who says he can't lead the Eagles attack?
"He just needs to be ready for the task and show it on the field of play which I believe the boy is capable of doing."
Awoniyi is being primed for a key role for the Super Eagles in the near future, with his trajectory following that of fellow high-profile forwards Isaac Success and Kelechi Iheanacho—players he starred alongside as Nigeria won the Under-17 World Cup in 2013.
Success, the 19-year-old Granada striker, and Iheanacho, a player who has been tipped for a first-team role with Manchester City this season, operated alongside Awoniyi this summer, in Nigeria's ill-fated run in the Under-20 World Cup in New Zealand.
The Flying Eagles advanced from their group but were then knocked out by an impressive Germany side.
Awoniyi scored two goals and made two assists, missing just 14 minutes of Nigeria's tournament, while Success also scored twice in four appearances.
A 5'11", off-the-shoulder striker, Awoniyi possesses a strong work ethic, the strength to hold up the ball in attack and a useful creative ability.
Before the tournament Nigeria U20s manager Manu Garba highlighted Awoniyi as his key striker, saying "he is a player who gets into a scoring position better than any other player I believe if he stayed calm, he will be one player who will do very, very well at the World Cup."
However, Garba's praise notes one key flaw in Awoniyi's game at present: a lack of composure and consistency in front of goal.
Discussing Awoniyi's Liverpool move Goal's Solace Chukwu detailed the weaknesses he must work on:
For all of his assets, there remains a rawness to his play—his runs are great but not consistently well-timed yet, as Germany found out to their glee at the U20 World Cup.

Most significantly, his all-round game needs work. He lacks finesse on the ball, understandable perhaps considering he prefers to play on the shoulder of the defence, but he will have to improve in this area. He could also do more in terms of bringing others into play, and positioning himself intelligently. Often, he can seem not so much a part of the team as an appendage of it, albeit the most important limb of all.
But as the Super Eagles' main hope for a bright future on the international stage, Awoniyi is clearly a talent worth Liverpool's attention.
Spending a season on loan with Frankfurt provides him with a useful transition into life on a bigger stage in Europe.
Where Does Awoniyi Fit in at Liverpool?
Though it may come to the consternation of many supporters, Liverpool are seemingly building their long-term vision around Rodgers.
This summer of signings has been tailored solely around the manager, with Rodgers given full control of transfers resulting in the arrivals of James Milner, Nathaniel Clyne and Christian Benteke, among others.
This is filtered down into the academy ranks, too.
Allan, Bobby Adkanye and Brooks Lennon have all joined the Reds this summer, while Harry Wilson, Sheyi Ojo, Sergi Canos and Pedro Chirivella are among many to have been promoted to a more focal role in the academy.
With that in mind, Awoniyi's arrival may be another significant one for Liverpool as they build for the future.
Clearly earmarked for a leading role for Nigeria as they look to put recent failures behind them and regenerate new Super Eagles coach Sunday Oliseh's ranks, Awoniyi will be hoping to establish himself at Liverpool in the next few years.
A season in Frankfurt can aid this, with Awoniyi able to hone his raw talent while gaining the work permits required to play in England.
As a hardworking, off-the-shoulder striker with pace and a bullish physicality, Awoniyi fits the description of a 2015/16-era Rodgers selection, and he could be competing with the likes of Danny Ings and Divock Origi on Merseyside.
Keshi holds the belief that he can lead the attack for the Super Eagles, and this season Awoniyi has the chance to prove that he is capable of doing so in the future for Liverpool.