Neil Poole is a bag of adrenaline and nerves. He provides This is Anfield with his immediate reaction to the news that Brendan Rodgers has been sacked as the manager of Liverpool Football Club.

Liverpool Football Club I love you and hate you in equal measure!
Little did I know when Danny Ings put us ahead in the Merseyside Derby at around 2.10pm today that I'd be replicating exactly the same words and emotions under five hours later. When Ings headed in from the corner, I clapped my hands so hard they are still stinging now. I think I may have damaged a nerve. I shouted so loud, my throat still hurts now. I'm sure I felt something go ping!
"F*ckin' get in!" The celebration lasted approximately thirty seconds, before the grim reaper of happy thoughts appeared at my shoulder, and the optimism immediately dissipated, and was replaced by a darker mood. I turned to my mate, "Watch us f*ck this up now." I won't transcribe what I said, but over the next few minutes I embarked on a soliloquy to rival even Jose Mourinho's pre-empting of impending doom on Saturday. It ended with the words, "I can't believe I'm actually pissed off we've scored!"
Lo and behold my premonitions of Liverpool's sh*t-ness were proved correct as I sat aghast as Moreno continued with his 'back-themed' defending. 'Out' is the hands behind the back. 'In' is the Moreno back flash. The Cruyff turn need not be worried. Emre Can then failed to complete the most agricultural of tasks and rather than putting his laces through the ball and kicking it towards the centre circle, sliced it and put it on a plate for Lukaku to dispatch from close range.
Get in. F*cked up indeed.
My immediate reaction to the sacking of Rodgers is exactly the same – only mere minutes after hearing the news and with no knowledge of what else is being reported. I desperately wanted Rodgers to be relieved of his position. That's happened. I can't believe I'm now pissed off Rodgers has been sacked!
The happiness was fleeting and anxiety has cemented its position as I nervously ponder what course the appointment of a new manager will take. This is all that occupies my mind right now.

I didn't realise, but years of stories about Ronnie Moran dismissively flinging title winning medals at players only to tell them to get ready for next season is ingrained in me as a fan too. I feel that my celebrations of Rodgers's demise are much like a holiday a snapshot. The big smile, thumbs-up and "cheese" as the picture is taken; a happy moment caught in time. However, it's then immediately replaced with a concerned glance at unfamiliar surroundings and occupied with the thought, 'how are we going to get home?!'
I desperately hope we now travel first-class to a point of safety. I can't be arsed getting on the Frank de Boer Express. I don't watch the Dutch league so I can't pretend to know its quality. However, I do know that Steve Mclaren won it with FC Twente. Mclaren is now at the helm at Newcastle. Have you looked at the league table to see where Newcastle actually are at the moment?!
Frank de Boer's record in Europe isn't great. Furthermore, he's a relatively new manager who is interested in both the Liverpool and Newcastle jobs! I never, ever want to see the words Liverpool and Newcastle in an 'either/or' sentence.

I want the next manager of Liverpool to be someone looking for an elite job. Frank de Boer may be a bright young prospect and I'm sure I'm doing him a disservice. However, I've had it up to here [I'm holding my hand high above my head!] with projects, plans, and potential. We tried that. It didn't work. I want an absolutely proven winner from one of the top leagues. One who instantly commands the respect of the players and fans, who can attract the best players, who can turn round to FSG and say, "You do know this is all shit, don't you? This is what we need to do." And who will look cool as f*ck on a flag. The last thing may be the most important criteria.
My concern is that FSG will look at Manchester United and think, 'they've got a Dutch manager and they're in the top four', ignoring the fact they've just been tonked by ™The Best Team on the Planet, Arsenal. And then they may look at Southampton's victory over Chelsea yesterday and think, "Ooh look – old Dutch Koeman has just outfoxed Mourinho. Dutch is the future…De Boer is defo Dutch isn't he?"
In reality, if the appointment hasn't already been made then it will be nothing short of gross negligence.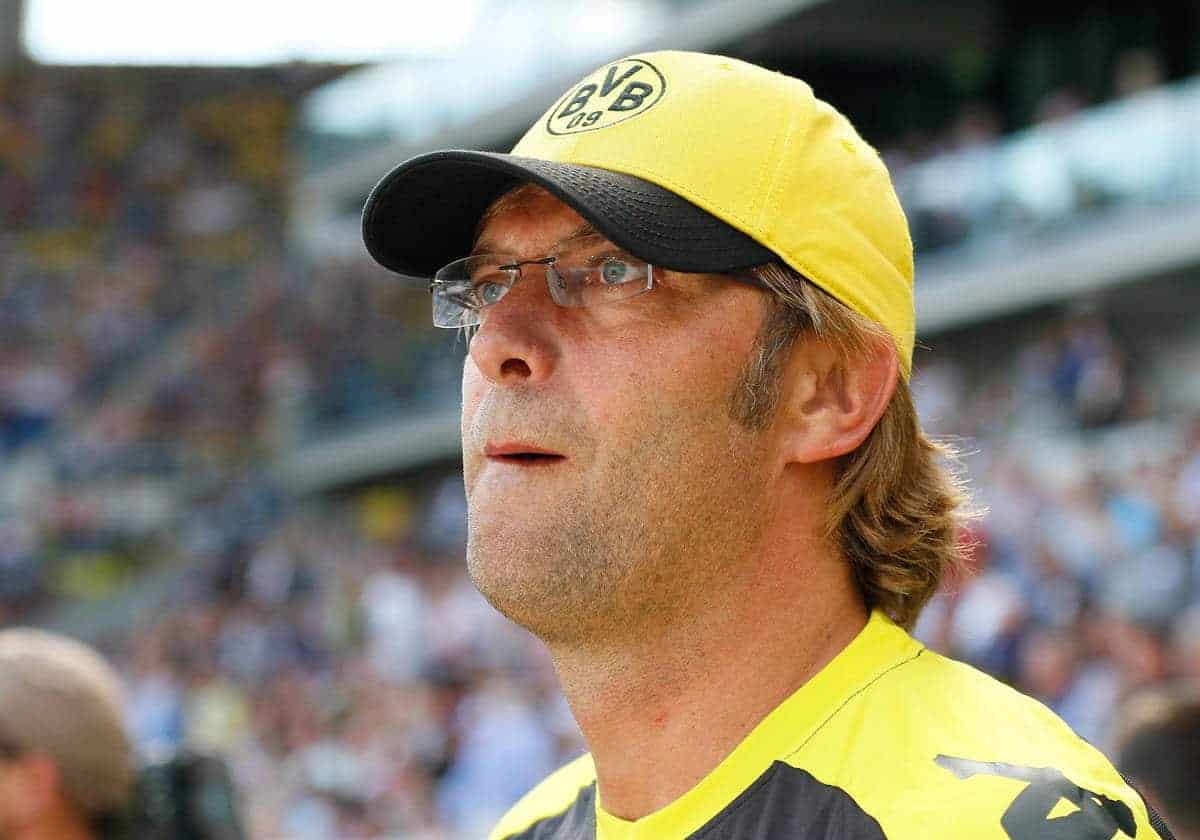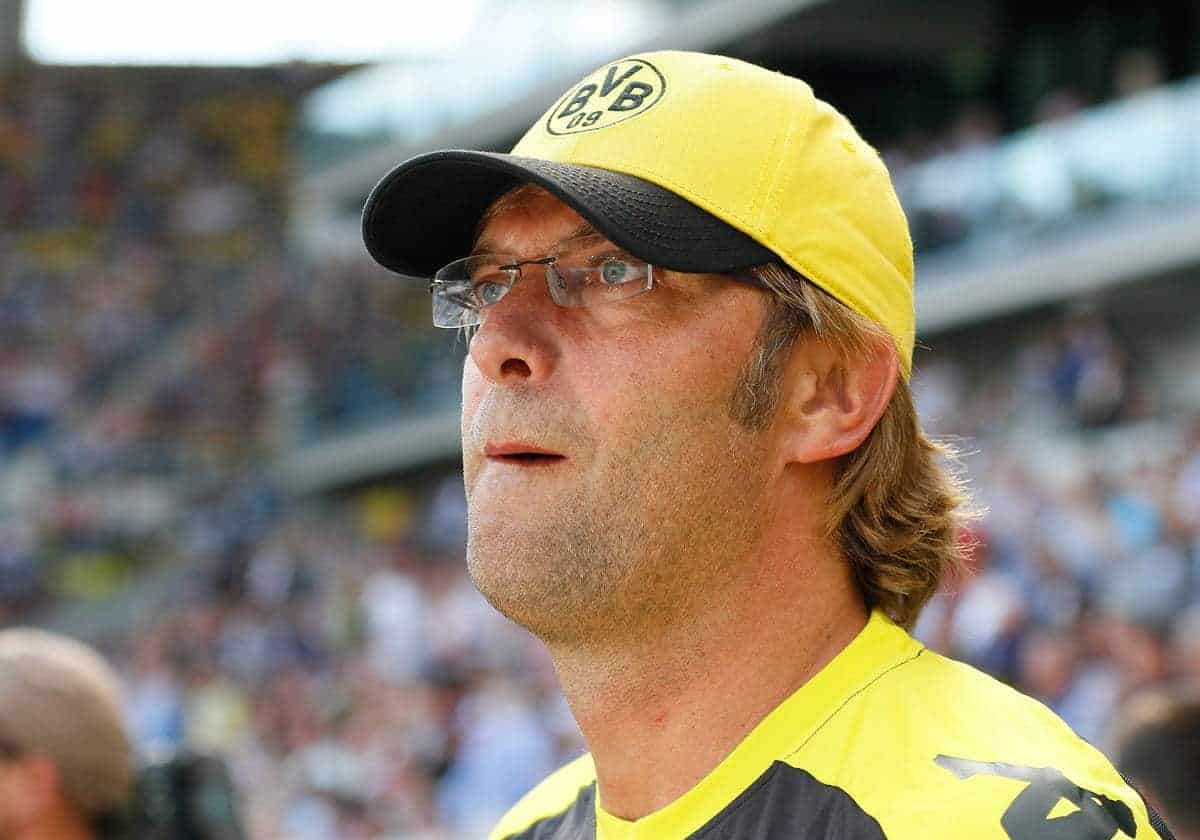 They now have to appoint someone of the ilk of Klopp or Ancelotti. Given the right assurances, terms, and conditions I'm convinced either would take it. Klopp has essentially been blowing kisses and flashing his nipple at Liverpool all summer, sumptuously circling it with a moist finger, adorned with an ostentatious Liver Bird ring.
Ancelotti on the other hand is just the right age. Genuinely, if anyone below this article starts whining about us not being able to attract him they can do one. We are still massive. Don't be an Evertonian and under-estimate yourself.  Liverpool football club means a lot to football men of a certain age. Liverpool will mean a lot to Ancelotti. He's a bright man.
This league is wide open. Wide, wide open. A great manager can get something out of this Liverpool squad. Much to my surprise FSG have bit the bullet, been decisive and made the right choice in dismissing Rodgers. I am in equal measure giddy with excitement at the thought of what we could achieve this season if we appoint an elite manager; I'm in equal measure panicking at the thought of Eddie Howe!

I'm aware I've given short shrift to Brendan here. I've never disliked the man. I was on board from day one and only jumped off after the Villa defeat at Wembley. I even made attempts to clamber back on over the summer. As I was grappling at the side, West Ham at home was the tornado that sunk the ship. I've been swimming away ever since muttering, "Nah! Sack this."
My hope is that we get the manager we need, who can hit the ground running and we progress quickly. That's obviously a given. But if we can recover from the last eighteen months I think history will judge Rodgers a bit more kindly. He'll be able to point to finishing second and leaving us only five points off the top four. I'm sure he'll go on and be decent somewhere else.
I don't want Rodgers to become the new Hodgson. Yes, he got lost, yes he ended up out of his depth, but, he always had Liverpool at his heart. The 2013/14 season has been a weight on our shoulders that has dragged us down. With the passing of time, hopefully we'll be able to look at it again and smile rather than shake our heads, hoping the never-ending 'what-ifs' tumble out of our ears and we can finally have some peace.
It's over to you now FSG. You got rid of Rodgers. Get in! Don't mess the next part up. Please tell me it's already sorted!
RODGERS SACKED: