Being without Daniel Sturridge for yet another period is frustrating, but Liverpool simply cannot afford to give up on the striker despite growing calls to do so among the Anfield support.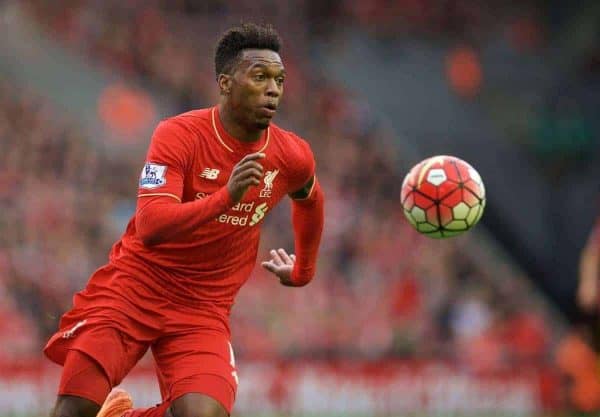 As frustrations mount over another prolonged absence for Sturridge, so too have conversations over what next for the striker.
Debates over his long-term suitability have become regular throughout the fan base, with the 26-year-old having been seen in his Centenary Stand box more than anywhere else this season.
The suggestion that Sturridge can no longer be persevered with and must be sold to fund a more reliable option has become an increasingly held view.
But despite the growing unrest, it has to be realised that Liverpool must stick with him.
Injury Frustrations

There's no denying Sturridge's injury record is anything other than a nightmare.
The England striker has suffered seven separate lay-offs, according to Transfermarkt, for a total of 379 days during his 2 years and 10 months at Anfield – the equivalent of almost a season-and-a-half of football.
He has played just three times this campaign – his last appearance coming in Brendan Rodgers' final game in charge at Everton in early October – and he's yet to feature under Jurgen Klopp, who himself replied "I actually don't know" when asked on Sturridge's return.
Days after the Merseyside derby in which he looked to be playing within himself – perhaps a sign of psychological scars – a supposedly innocuous clash with Jordon Ibe in training became the latest to rule Sturridge out.
A knock to the knee that Klopp first labelled as "not serious" has now turned into over a month on the sidelines, with the striker only just having returned to some form of outside training.

The five week spell out has seen Sturridge now miss a staggering 67 games since signing in January 2013 – nine more than he has actually started for Liverpool in almost three years on Merseyside.
A lengthy spell missing is nothing new, but this is perhaps the most frustrating as Klopp attempts to make early progress but is without the prolific marksman for even a minute of action.
The frustration with yet another lay-off combined with Liverpool's on-pitch sluggishness – partly due to his absence – has increased the calls for Sturridge to be sold.
Despite his intermittent availability, Liverpool simply can't afford to give up with the goal-machine that easily.
The Main Man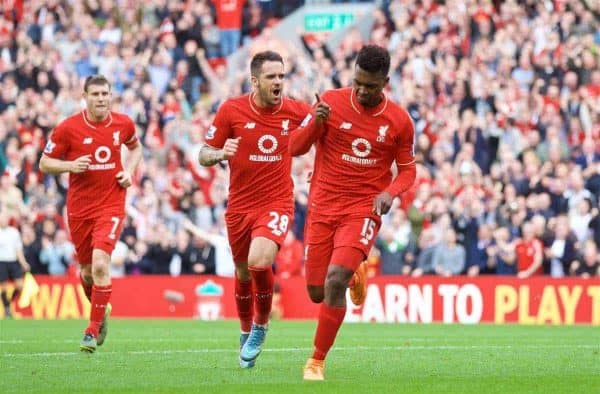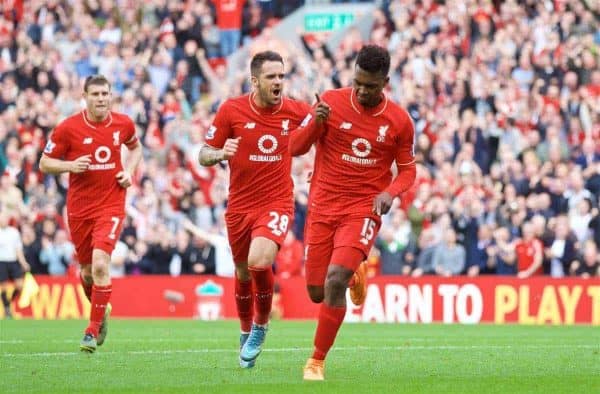 Sturridge has proven on the pitch – perhaps even more so when off it – that his importance to Liverpool is unrivalled.
Not only do the Reds score more goals with him, but they look an all-round more potent side when he is fit, and no one at Anfield carries a genuine threat or finds the net like the No.15, who has consistently shown he's the man that makes the current group tick.
If ever a moment showed this, his stunning match-winning double against Aston Villa in September was it; the brace coming in only his second game back from the longest spell out he's faced, while lacking match fitness and with the Reds struggling on their last legs under Rodgers.
That Villa brace took the striker's tally to a sensational 42 goals in just 70 appearances – made even more impressive considering he's started only 58 times.
Registering a goal every 1.66 games and the best chance conversion rate of any Premier League striker since 2011/12, Sturridge's figures are elite and put him up with the most prolific in England and Europe.
#EPL Strikers 2011/12 to 2015/16: Minimum 3,500 minutes and 0.4 non-penalty goals per 90 minutes pic.twitter.com/7VAwVUyP2v

— Dan Kennett (@DanKennett) October 19, 2015
In the league currently, only Sergio Aguero notches with more regularity – once every 1.52 games – while Chelsea's Diego Costa scores every 2.08 matches.
Outside of the exceptions that are Cristiano Ronaldo and Lionel Messi, Sturridge is right up there with Europe's top strikers.
Napoli's Gonzalo Higuain strikes every 1.8 games, as does Borussia Dortmund's Pierre-Emerick Aubameyang, while Robert Lewandowski scores every 1.52 and Luis Suarez in 1.57 games – improvements on Sturridge's rate, but unsurprising considering the quality the latter two play with.
Goals are an invaluable feature of what Sturridge brings, but it's not just finding the net that makes him so vital.
2015/16 Mins Per Goal or Assist for #LFC:
Sturridge 122
Henderson 142
Benteke 155
Ings 171
Coutinho 195
3 of top 4 yet to play for Klopp…

— Andrew Beasley (@BassTunedToRed) November 11, 2015
The under-appreciated aspects of his game – his touch, awareness, movement, skill, and technique – make Liverpool tick.
The way the England man brings Philippe Coutinho to life and elevates the Reds unpredictability and proficiency going forwards, is still frighteningly underestimated.
Sturridge's overall importance through finding the net and on the team collectively, is what makes him almost impossible to disregard.
Irreplaceable

Despite the constant injuries making even the most sympathetic want to bang their head against a wall, the bottom line is Sturridge is too important to move on.
There is almost no chance of the club being able to find another goal-scorer and all-round key player of the elite level he provides.
Even if there was an option of adequate replacement, the standing in which Liverpool currently sit within the footballing world would make it extremely hard to afford or attract any legitimate candidate.
Liverpool's best chance would be to promote from within, or find the next promising or undervalued talent to nurture, like with Fernando Torres, Luis Suarez and Sturridge himself.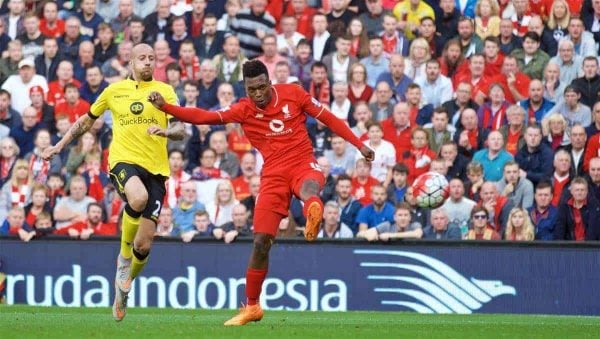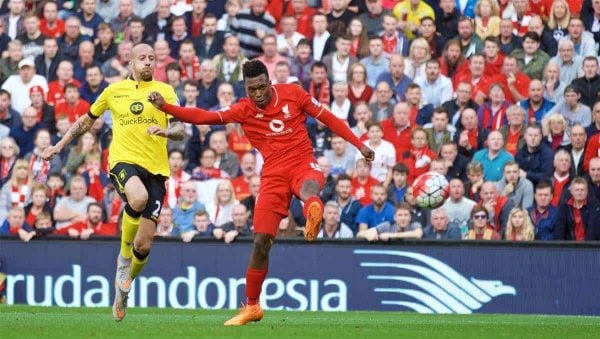 But, there's no guarantee a new recruit would pay off instantly as would be needed, despite Liverpool's record of making stars.
Only when the Reds have reached a level in which genuine top bracket talent of Sturridge's class are realistically attainable, can the serious discussions of selling and replacing commence.
While it is depressing, annoying, or even infuriating that Sturridge is so troubled by injuries, there is no way Liverpool can afford to give up with their top striker.
His importance and skillset is unparalleled at Anfield and would be almost impossible to replace.
The concentration must continue to be on getting Sturridge fit and firing again as soon as possible.
[interaction id="5644afb4f6c9d2ed1d42456d"]