When Liverpool face Crystal Palace at Anfield on Sunday, Jurgen Klopp will face a team with a big psychological edge over the current squad.

Klopp has made an impressive start to life on Merseyside, with Liverpool's 1-0 win against Rubin Kazan on Thursday making it three wins and three draws from his first six matches in charge.
The German's impact on the side has been immediate, and there is a confidence and spirit throughout the squad that had evaporated during Brendan Rodgers' final year as manager.
Sunday represents another tough challenge for Klopp, with Alan Pardew's Crystal Palace side one of the Premier League's most dangerous teams on their day.
Not only that, but The Eagles have caused Liverpool complete misery over the last 18 months, carrying a sizeable mental edge over them in the process.
Palace woes

When Rodgers' side dispatched of Palace 3-1 in October 2013, thanks to goals from Luis Suarez, Daniel Sturridge and Steven Gerrard, the Londoners felt like average Premier League opposition.
That all changed drastically seven months later.
The 3-3 draw at Selhurst Park on 5th May 2014, in which Liverpool blew a three-goal lead and saw their title chances go up in flames, was one of the darkest nights in the Reds' recent history.
We will always take pride from the fact that Suarez et al were looking to win by six or seven goals and narrow the goal difference on Man City, rather than sit back and take a comfortable victory, but it was a psychologically damaging night.

When Rodgers took his team back to south London in November last year, the hope was that Liverpool would win, and banish those painful 2013/14 memories.
Instead, the performance was even worse.
A pathetic 3-1 defeat, despite Rickie Lambert giving the visitors an early lead, represented arguably Liverpool's poorest performance of 2014/15.
The tactics were hopeless, the defending was a shambles and almost every individual was woeful on the day. Rodgers found himself under increasing pressure.

Despite turning things around to an extent as the season progressed, by the time Palace visited Anfield in May this year, their campaign had petered out completely.
At least The Eagles would bow down and allow us all to enjoy Steven Gerrard's final home game as a Liverpool player though, right? Wrong.
Pardew's men once again turned around a one-goal deficit to win 3-1, and a stunned Anfield found itself angry at just how poor their side had been on Gerrard's big day.
It is rare for Liverpool to lose three consecutive games against any side, but to do it against Palace, with all due respect, shows that their is a possible psychological issue there.
Palace know it too, and clearly revel in it.
Big test for Klopp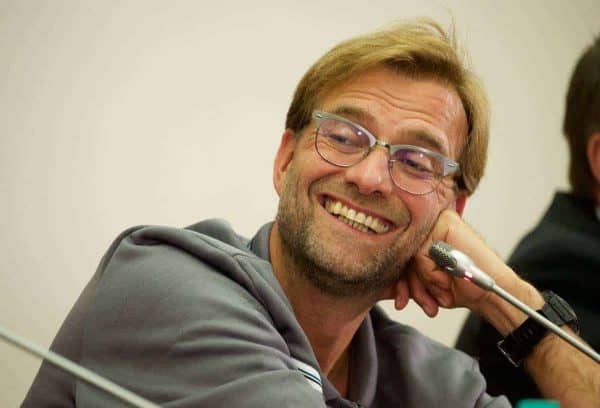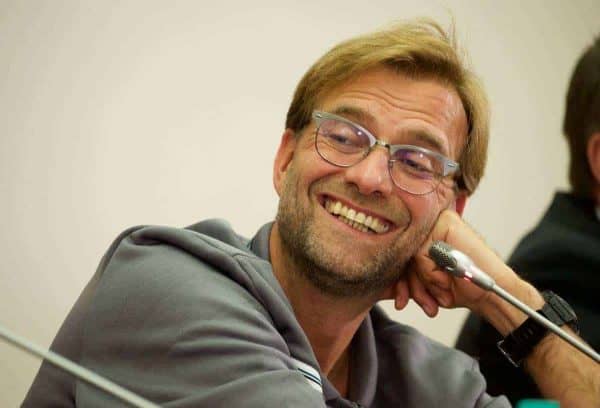 Klopp has overcome a number of hurdles already, from improving Liverpool's leaky defence to finding a goal threat again, and overcoming a pesky Palace side is his next challenge.
Admittedly, they are often more fearsome at Selhurst Park, now arguably one of the toughest grounds to visit in the Premier League, but they are a genuine threat away from home too.
Their pace on the counter-attack will certainly be a test of Klopp's high-intensity, ultimately risky style of play, and it will not be the stroll in the park that Rubin Kazan proved to be.
The likes of Bolasie, Gayle, Wilfried Zaha and Jason Puncheon have the speed and movement to cause real problems, and certain Reds players may even still feel scarred from playing them in the past.
It will be interesting to see if the Europa League commitments affect some players physically, with the Thursday-Sunday match factor often an issue.
In truth, Liverpool are playing well enough, and possess enough class, to overcome Palace, but those miserable aforementioned results could make it harder than it would normally be.
Tough run coming to an end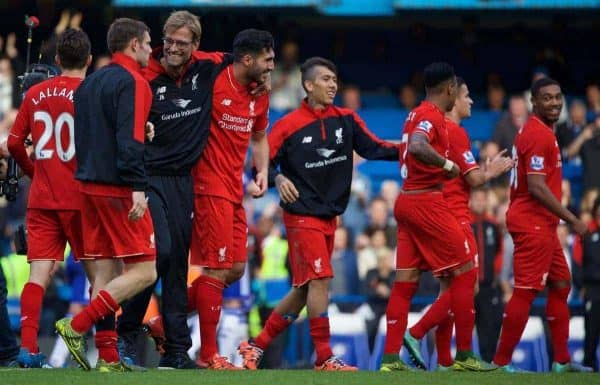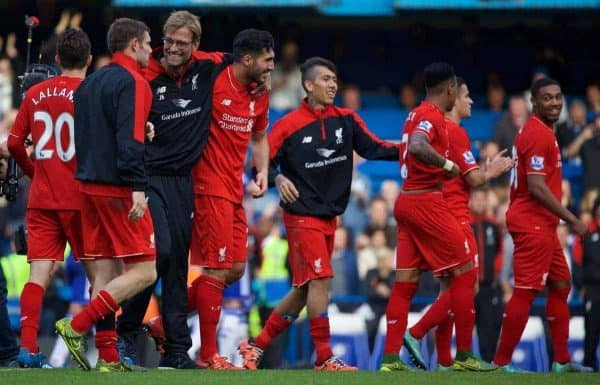 Much was made of Liverpool's tough start to the season when the fixtures were released back in June, with barely an 'easy' game in sight until December.
The Reds have earned a respectable four points from trips to Arsenal, Man United and Chelsea, while a draw at Everton was no disaster either.
The game against Palace is followed by an international break, before Man City host Klopp's men on 21st November. That will signal the end of what has been a particularly tricky first three months to the campaign.
The next league match against one of the traditional top six after City away is Arsenal at Anfield on 12th January.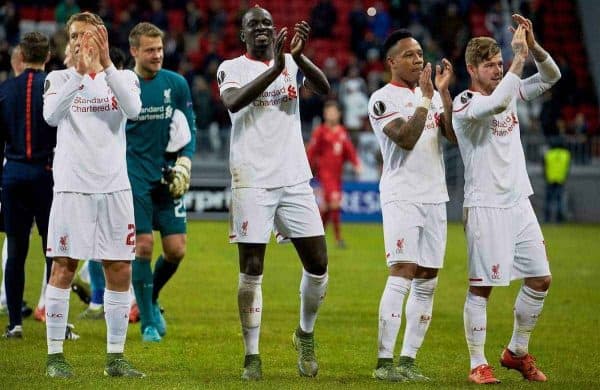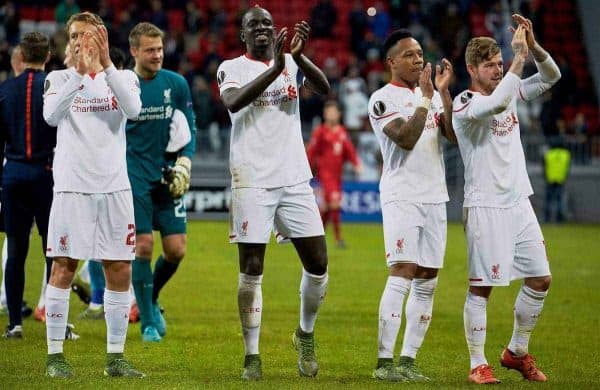 Given the giant strides Liverpool are already making under Klopp, and the kind upcoming run of fixtures, it is understandable to feel positive looking ahead.
If the Reds can come away from the Palace and City games with a minimum of three points, they will have tackled the daunting run of games fairly well.
Palace have proved to be nightmare opposition since that night in May 2014, but if Klopp can work his magic and defeat them, it will be yet another hurdle conquered by the giant German.
> Jordon Ibe comes of age with match-winning performance vs. Rubin Kazan

> 5 Talking points from Rubin Kazan victory
> Jurgen Klopp heartened by Liverpool's progress
[interaction id="563c797b3eaa7f1434cf6153″]