2015 has been a pretty poor year for Liverpool FC, with the Reds' squad lacking in several areas.

As the end of the year draws ever closer, it's understandable for Liverpool fans to want to forget all about these last 12 months.
The arrival of Jurgen Klopp has, of course, been an enormous boost, but results on the pitch have been consistency disappointing.
There are plenty of flaws in this current squad, and Klopp will no doubt be looking for new faces in both January and beyond.
We take a look at 10 things the Liverpool squad currently lacks.
A commanding, top class goalkeeper

Simon Mignolet has never been fully convincing in the Liverpool goal since arriving from Sunderland in 2013, with the Belgian's form far too hit-and-miss.
The 27-year-old's errors have cost his side at crucial times – his most recent gaffe came against West Brom earlier this month – and he is a million miles from the quality of Manuel Neuer, David de Gea and Thibaut Courtois.
Missing since: Pepe Reina's peak in 2009
---
Depth at full-back

Alberto Moreno and Nathaniel Clyne are both enjoying solid seasons at left and right-back, respectively, but they are having to play far too much football.
Klopp has no other fit right-backs, with Jon Flanagan still yet to return from a long-term absence, while youngster Brad Smith is too inexperienced to be expected to shine as Moreno's deputy.
Moreno and Clyne are running the risk of suffering burnout as the season progresses, and a horrible lack of depth in their positions is the reason for that.
Missing since: The Rafa Benitez era
---
A dominant holding midfielder

Lucas initially had an upturn in form after Klopp's arrival but the Brazilian is still limited in terms of what he can offer from his defensive midfield role. Emre Can is yet to prove he's the long-term solution in the role.
If the Reds are to go to the next level, they need to acquire the signature of a dynamic and robust holding midfielder.
Missing since: Javier Mascherano joined Barcelona in 2010
---
Leadership and character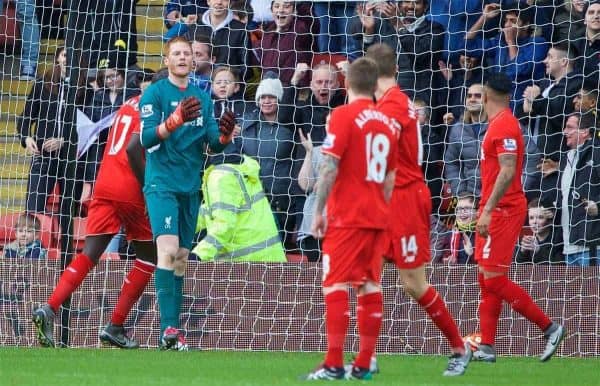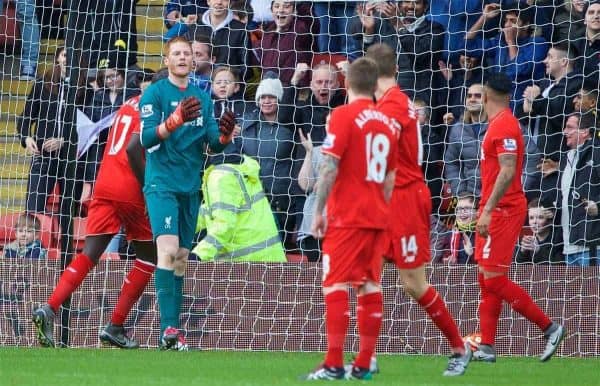 Perhaps the most alarming aspect of Liverpool's play in recent weeks has been the worrying lack of a leader on the pitch.
Jordan Henderson is still new to his role as captain and lacks the personality of great Reds skippers of the past, while Mamadou Sakho is arguably the only other natural skipper in the Reds' ranks.
Too many of the players at Klopp's disposal are too timid, which is exactly what the team does not need at the moment.
There are very few current Liverpool players that you would take into the trenches with you.
Missing since: The squad was gradually shorn of Agger, Hyypia, Carragher, Reina, Alonso, Mascherano Suarez, Gerrard and co.
---
A 'world class' player

Is this the first time in Liverpool's post-war history that they haven't had a genuinely world class footballer in their squad? It may well be.
There are plenty of very good players in the current setup – Philippe Coutinho and Daniel Sturridge stand out in that respect – but none are global stars.
Luis Suarez proved what an impact one special player can make on a team, and Klopp must do all he can to sign a superstar. Easier said than done.
Missing since: Suarez's departure
---
A quality set-piece taker

The standard of Liverpool's free-kicks and corners this season have, quite frankly, been embarrassingly bad, and it's no wonder the Reds barely score from set-pieces.
Signing a dead-ball specialist may not be Klopp's main priority, but it would certainly make a big difference.
Missing since: Gerrard's dead-ball brilliance in 2013/14
---
A 20-goal-a-season striker

Since Suarez left and Sturridge's injury problems worsened, Liverpool have been horribly short of goals in attack.
Coutinho and Christian Benteke are the Reds' joint-top scorers this season with just five goals each, while Raheem Sterling topped the charts last season with a measly 11.
Having a consistent, ruthless striker in your side makes a sizeable difference, but with Sturridge out, there is very little sign of it with Benteke and Divock Origi.
Missing since: The SAS were in full flow
---
A quality right-sided centre-back

Martin Skrtel has been a solid, loyal servant to Liverpool Football Club during almost a decade at Anfield, but in truth, he is just not good enough. Great performances from him are an all too rare occurrence, and calamitous ones are more common.
Liverpool have been susceptible in defence for five or six years now, and Skrtel has been the one constant at the back during that time. It is time for him to make way.
Missing since: Jamie Carragher's retirement in 2013
---
A flying winger

It is ridiculous that Jordon Ibe is the only natural winger at Liverpool right now, and at just 20 years of age, he cannot be relied upon to produce magic in that area on a weekly basis.
Nothing scares defenders quite like lightning pace and quick feet, and Klopp's side are lacking that now Sterling has moved on.
Schalke's Leroy Sane have been heavily linked with a move to the Reds in January or the summer, and the young German would add some much-needed speed to Liverpool's faltering attack.
Missing since: John Barnes retired / Steve McManaman left / Raheem Sterling left (depending on your age and opinion of the latter two)
---
A winning mentality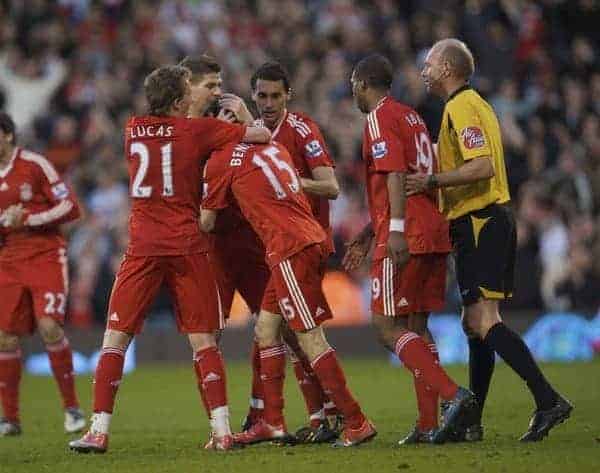 One of the most damning aspects from the Watford game was Liverpool's failure to respond from going behind. Too many players in the current squad have grown used to losing in recent years, and a lack of self-belief is evident.
In Suarez, Gerrard, Carragher, Mascherano, Xabi Alonso, Dirk Kuyt and many more, the Reds used to have so many natural winners, but who can lay claim to be currently?
Klopp does fall into that bracket, fortunately, and it is up to him to work his genius and instil a ruthless mentality into his players.
Missing since: The Benitez era?
---
> Lack of winning mentality undermining Jurgen Klopp's start at Liverpool
> Watford performance shows Liverpool are a team devoid of character and leadership
> "They just didn't fancy the fight" – Troy Deeney on bullying Liverpool's weak defence
[interaction id="5677be4f8161d222328ab1b3″]