Dejan Lovren was delighted with Liverpool's 1-0 win over Leicester City on Boxing Day, and feels it was a great all-round team effort.

Jurgen Klopp's side deservedly saw off the Premier League leaders at Anfield, with Christian Benteke's second-half effort the difference between the two sides.
In truth, the Reds could have won by more in the end, and the players really showed up and performed when they needed to.
Lovren was one of Liverpool's standout performers on the day – Jordan Henderson was arguably the only better player on the pitch – as he continues to improve in a Reds shirt.
The 26-year-old was very happy with the result, and felt his side's team ethic had a lot to do with it.
"We were doing a great job, like a team, defensively. Everyone," Lovren said.
"Divock [Origi] in the first half, then [Christian] Benteke after, Roberto [Firmino] – everyone was doing a great defensive job.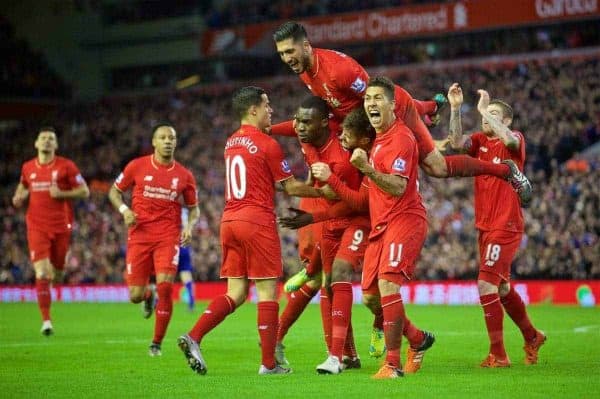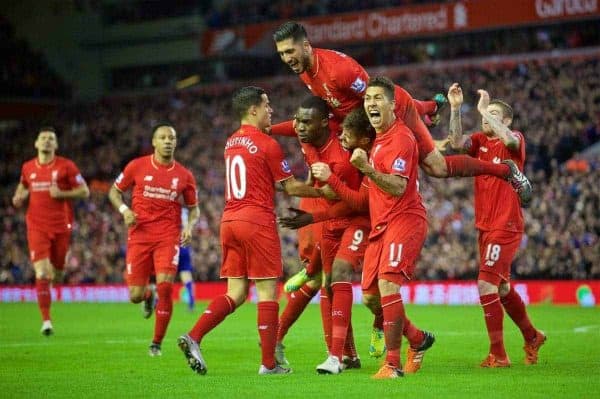 "Then, we just need to wait to score to win. [Leicester] had a great last couple of games, they won against big teams, but it's difficult to come to Anfield and [get] something.
"It was a massive win for us because it's Boxing Day and we needed the points because we had not the best game the last time against Watford.
"Today, everything was about a fighting game and I think we showed a great team spirit, [we were] aggressive, attacking all together like a team.
[…]
"We need to take as many points as possible in the next couple of games. We need to continue to work because we had great team spirit but [recently] we felt a little bit down.
"I saw today, and I think the fans today also saw today, we've been together all the time and fighting. Sometimes you don't need to play so good, sometimes you have to fight to win the games."
The victory over Leicester represented something of a must-win game for Klopp's men, and with trips to Sunderland and West Ham on the horizon, the German will feel his side can continue to kick on.
Lovren's improved form will be important in that respect.
[interaction id="567ec57d781fde0551c94e29″]
LIVERPOOL 1-0 LEICESTER CITY