Jurgen Klopp's open approach that has unified and reenergised the squad at his disposal has played a key part in Liverpool's instant progress under the German manager.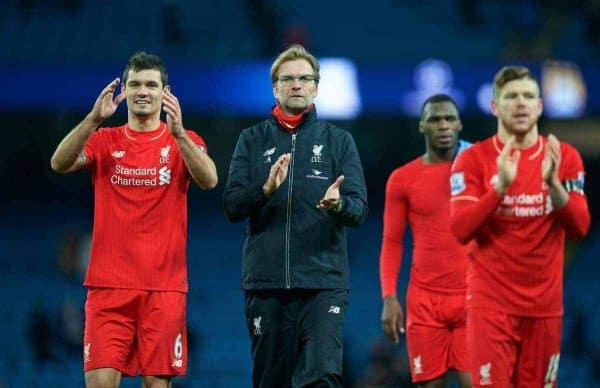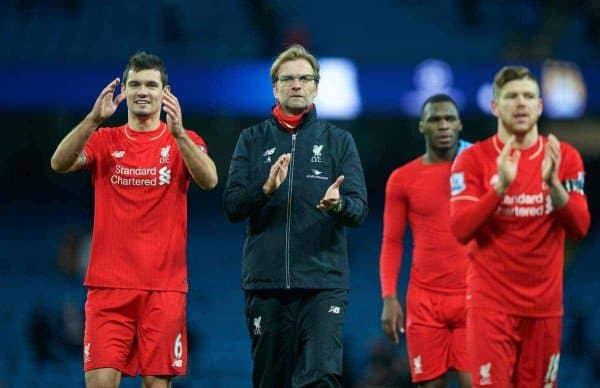 Arriving without preconceived ideas of the group that awaited his first instruction, Klopp's fresh tactic certainly made a welcome change.
Shortly after taking over, rather than responding to questions on the potential January transfers with a list of names and positions to strengthen, Klopp replied:
"Sometimes I feel I'm the only one in this country who believes in training, only others believe in transfers."
If the confidence-stricken group awaiting his guidance – too often spoken of for their shortcomings – hadn't been boosted by Klopp's appointment before, they certainly would have after those instant supportive words.
https://twitter.com/AttackoftheKop/status/672170552841342978
Unity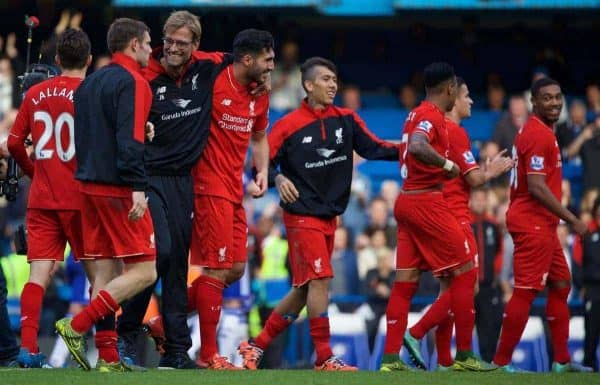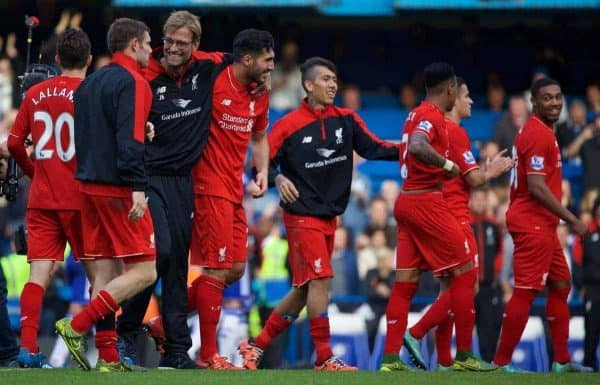 With no closed ideas or revelations of who he did and didn't fancy, the German's open mindedness to the Anfield squad has proved a vital component behind the transformation his side have since enjoyed.
Being appointed mid-season, without the distraction or temptation of the transfer market available forcing Klopp to get on with it has helped, but from his first sessions at Melwood, everyone fit and ready to play has been afforded a chance.
Knowing that results and performances are the only importance – with no politics over selection of recent seasons involved – Klopp has a unified squad, all fighting for the same cause, as the Liverpool Echo's James Pearce referenced after the Man City thrashing:
[pull_quote_center]Without spending a penny, Klopp has transformed a season which was going nowhere by instilling belief, organisation, unity and a steely work ethic.[/pull_quote_center]
All squad members, regardless of experience have had to prove their worth; the German has reaped the rewards with the reliability and quality produced from the varying XI's he's chosen, from seeing off Rubin Kazan to hammering Man City at the Etihad.
Having everyone pulling in the same direction has been absolutely vital, as Klopp has been able to rely on whoever he's called upon to feature without compromise of progress or even positive results – Crystal Palace blip aside.
The players have responded wholeheartedly, showing their unwavering belief in his way of work through the confidence and style of their performances.
Confidence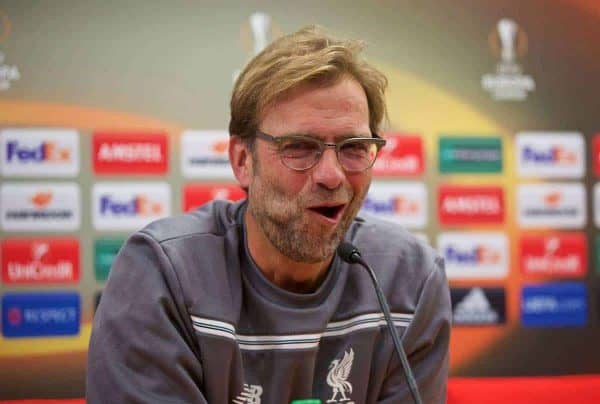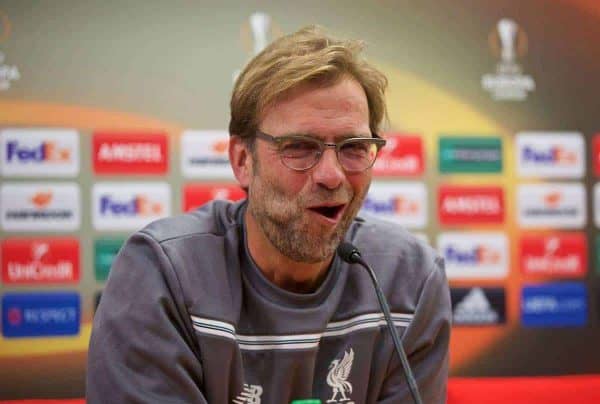 As a result of Klopp's mentality, a group bereft of confidence, containing frustrated and even alienated players, has been re-energised and uplifted to unrivalled heights.
Klopp's method to work with the positives of each individual has resurrected those previously lifeless, restored belief and trust to those who were short, and confidence to others who lacked.
The buoyancy that he has provided has not only gripped the regulars of the team, but has been installed right the way through – visible with the improvement of Jordon Ibe as much as that of Adam Lallana.

Everyone, regardless of status, experience or worth, has been made to feel a certain importance and it has been key to transforming Liverpool's fortunes.
Win, lose or draw, Klopp has embraced every member of his group in the same way; it might be a simple thing, but it no doubt makes those on the receiving end feel 10-foot-tall, and thus increasing their desire to work and perform knowing the trust the manager has.
The squad have certainly done that – posting just one loss from Klopp's first 11 games in charge.
Rewards

Klopp has already been reaping the rewards for his fresh attitude – nothing epitomised it better than the 6-1 dismantling of Southampton on Wednesday night.
The Reds blitzing of The Saints saw him make six changes to the side that beat Swansea 1-0 – only once has Klopp named an unchanged side so far, showing his faith in his squad.
But despite the heavy rotation and game time for inexperienced and out of favour Reds, if you were watching as someone who didn't know otherwise, you would never have known it was almost a second string side that performed so masterfully at St Mary's.
Weakened #LFC team tonight? Didn't matter. Klopp has instilled massive confidence throughout this squad. #Genius

— Spion Kop (@TheKopHQ) December 2, 2015
This is what Klopp has created, the ability to draw quality when needed from the likes of Randall, Smith, Origi, and even from a team missing Simon Mignolet, Nathaniel Clyne, Mamadou Sakho, Philippe Coutinho, and Roberto Firmino.
The excellence from all those involved – from Daniel Sturridge notching a superb brace like he had never been away, to Smith, who superbly assisted Origi's hat-trick header and the sixth of the night, was simply magnificent.

It was another showing that typified the unification and confidence Klopp has brought, with everyone, but especially those incoming, proving to the German in an important fixture they will not only play for him, but win for him too.
Klopp now has a squad he can use without hesitation, all provided from the belief he's given to the group from his ability to work with what he has been dealt.
Most importantly, the group is one in-form, playing a level of football that some thought was long gone, and picking up some stunning results in the process.
The players have responded exactly as wanted; fighting and winning for Klopp in a manner befitting of his passion on the touchline.
Klopp will want to see more of the same from his team as they seek to continue their fine early progress
Keeping with the same open approach is certainly likely to see that happen.