Liverpool are looking to secure a deal to sign Shakhtar Donetsk's Alex Teixeira, here's all you need to know about the Brazilian attacker.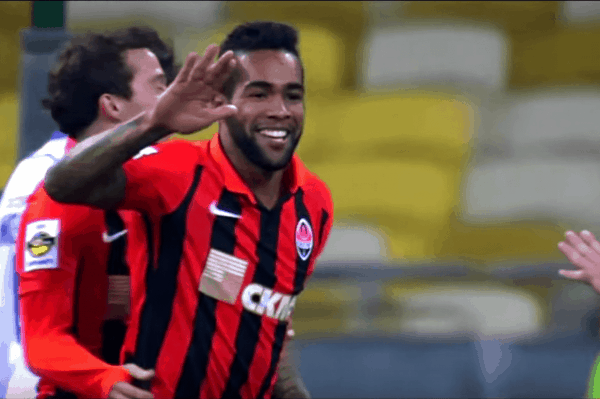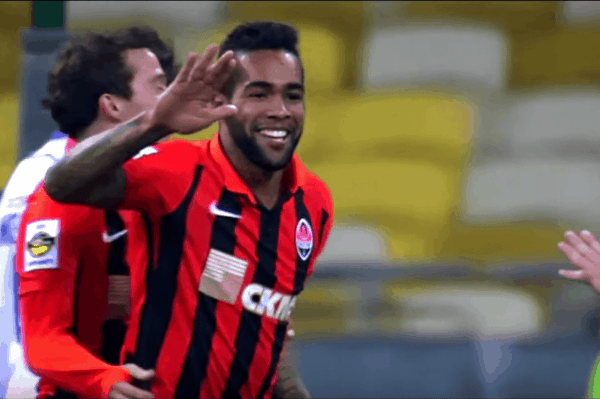 Liverpool's interest in Teixeira represents a surprise move in what was expected to be a quiet winter transfer window, but with Jurgen Klopp keen to add to his attacking ranks, it could be a wise one.
Reds CEO Ian Ayre has flown out to Florida to undergo talks with Shakhtar and Teixeira's representatives in hope of sealing a transfer.
Though Liverpool's initial bid of close to £25 million is thought to be short of Shakhtar's asking price, that Ayre has travelled to Shakhtar's training camp suggests he is confident.
There are shades of Liverpool's summer move for Roberto Firmino in these movements, a deal that sparked the imagination of supporters.
But what can Teixeira add to Klopp's squad this January?
Alex Teixeira
Born in Duque de Caxias, a suburb of Rio de Janeiro, Teixeira began his career with local side Vasco da Gama as a nine-year-old in 1999.
This was the very same year that Vasco signed a promising, six-year-old Philippe Coutinho.
But while Coutinho was quickly courted by European clubs and promptly sold before he could make his professional debut for Vasco, joining Inter Milan in a deal worth £3 million in 2008, Teixeira played two full seasons for the Cruzmaltino before joining Shakhtar.
That Teixeira overlooked the watchful eyes of Manchester United, Manchester City and Chelsea at 16 showed an intelligence and a commitment to development.
Having impressed on his first-team debut in the Dubai Challenge Cup in 2008, he was swiftly signed to a long-term deal, going on to make 51 appearances for Vasco, enduring relegation in 2008 and enjoying promotion in 2009.
Shakhtar moved for a 19-year-old Teixeira at the end of 2009, eventually agreeing a deal worth around £4.5 million to secure his services.
Arriving for the second half of the 2009/10 campaign, Teixeira made sporadic appearances as he adjusted to life in the Ukraine, playing three times in the Ukrainian Premier League as Shakhtar secured the title ahead of Dynamo Kyiv.
His next season was more eventful, playing alongside the likes of Fernandinho, Willian, Eduardo, Luiz Adriano, Douglas Costa and Henrikh Mkhitaryan.
A sensational attacking unit saw Shakhtar win the treble in 2010/11, taking home the league title and the Ukrainian Cup and Supercup trophies, as well as reaching the quarter-finals of the Champions League, losing only seven times all season.
Teixeira has now made 146 appearances for Shakhtar, and can be considered to have outgrown the Ukrainian Premier League.
Strengths, Weaknesses & Style of Play
Teixeira is a fleet-footed attacking midfielder capable of operating in a number of positions throughout the midfield and further ahead in the attack.
For Shakhtar, the 26-year-old is primarily fielded in a central attacking role, behind one of Eduardo or Oleksandr Gladky in a 4-2-3-1 formation, dovetailing with Brazilian wingers including Bernard, Dentinho, Marlos and Taison.
When Fernandinho left for Manchester City in 2013 however, Teixeira showed his versatility in a shielding role at the base of the midfield, highlighting one of his key strengths.
Interchanging with his attacking colleagues in a fluid forward line, Teixeira in comfortable in any area in the final third.
Most notably, this has translated into goals this season, with Teixeira having scored 26 goals in 26 games in all competitions, showcasing his composure and finishing ability with both feet.
In the league, Teixeira has scored 22 times in 15 appearances, as well as registering three assists, amounting to a goal contribution every 54 minutes; he has failed to score in only two games so far in the league.
A two-goal performance against Real Madrid in the Champions League in November highlighted his all-round quality in the attack.
Wearing the captain's armband, Teixeira played in a floating role behind Gladky, linking up play while Bernard and Marlos provided width on the flanks, pressing high when the Madrid defenders were in possession.
In attack, Teixeira often served as a second striker, and this paid off as the ball fell to him for his second, with the Brazilian comfortably slotting past Keylor Navas.
It was the type of performance that will have increased interest from the likes of Liverpool and Chelsea, though both clubs may have slight reservations about signing a highly regarded talent from the Ukrainian Premier League.
Dmytro Chygrynskiy, Luiz Adriano, Facundo Ferreyra, Razvan Rat are among those to have left Shakhtar this decade and failed to perform, while even Fernandinho took time to adapt at City.
This unpredictable adaptation stands as the key weakness ahead of Teixeira's potential move to Merseyside but, reassuringly, the success rate for talented stars leaving the Ukraine for more loftier European climes (see: Willian, Mkhitaryan, Douglas Costa) is increasing.
Teixeira looks ready to shine in the Premier League, but where would he fit in at Liverpool?
Where Would Teixeira Fit in Under Klopp?

The arrival of Teixeira could spell trouble for a number of Klopp's attacking players, with a significant fee suggesting the the German would be looking for the Shakhtar man to play a focal role.
Perhaps most in danger of losing his place is Christian Benteke, with the Belgian having failed to adapt to Klopp's attacking demands after over three months.
A big-money arrival sanctioned by Klopp's predecessor, Brendan Rodgers, Benteke has long looked unable to complement the likes of Firmino and Coutinho, with the former preferred in the No. 9 role in recent weeks.
Elsewhere, the lack of productivity from Adam Lallana in terms of goals and assists could see Klopp looking to make an upgrade.
The England international contributes substantially in terms of Liverpool's pressing game, but Klopp will no doubt be looking for a player who is able to combine that with a tangible output in front of goal.
In theory, Teixeira's arrival could see either Benteke or Lallana demoted, with the Brazilian able to play as a No. 10, on either flank or possibly even as an auxiliary centre-forward.
Klopp is in dire need of goals this season, and having proven to be prolific in the Ukraine, Teixeira could be the right man to provide them from January.