After his goal against Arsenal, Joe Allen is starting to show his importance to the Liverpool squad and staking a claim to earn a new deal at Anfield.

As Christian Benteke's desperate late header looped into the air against Arsenal on Wednesday night, not many would have predicted what happened next.
Allen screamed at Roberto Firmino, in order to prevent the Brazilian from getting in his way, before stroking a controlled volley past Petr Cech to earn the Reds a dramatic 3-3 draw.
It was a great moment for one of the most divisive Liverpool players in recent times, and one that further enhanced his growing standing in the squad.
There was a time when more faith would have been shown in Woody Allen converting the volley, but this is a different player to the one who has received such criticism during his three and a half years on Merseyside.
Coming of age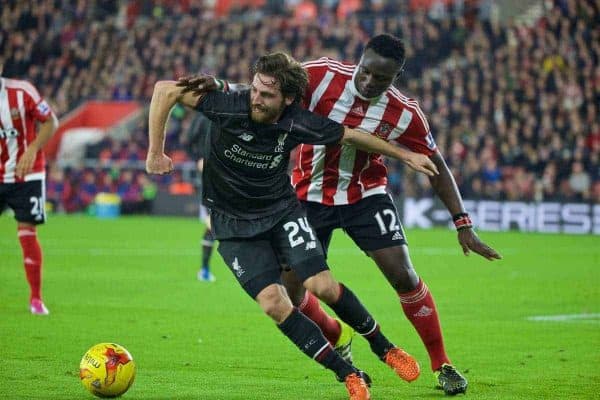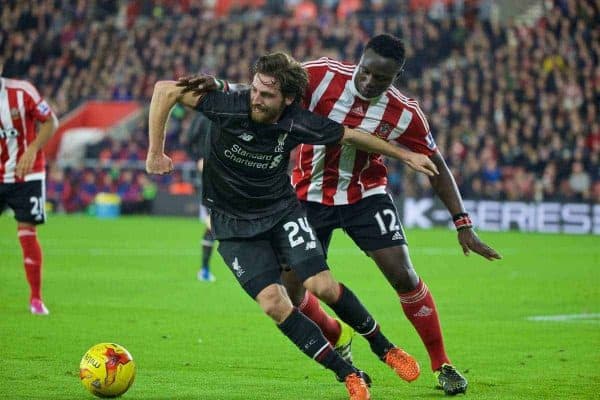 Allen is never going to be a world-beater, and may never even be a regular in the Reds' midfield, but that does not mean he is a bad footballer. Far from it.
The former Swansea man is a very intelligent player who reads the game expertly, uses the ball crisply and does effective defensive work that often goes unnoticed.
He once did far too little to influence matches, but Allen is showing more and more than he can play starring roles for the Reds in the Klopp era.
His defence-splitting pass to set-up Daniel Sturridge for a vital equaliser against Southampton in the League Cup last month was beautiful in its execution, and his overall performance that night was impressive.
https://twitter.com/TrustyTransfers/status/684475104760205313
Then, of course, there was his outrageous assist for Jordon Ibe's solitary goal against Stoke City, which had it been Mesut Ozil, David Silva or Wayne Rooney, would probably have been dubbed "assist of the century" – instead it was questioned whether he even meant it.
That was a moment that proved Allen is far from the 'limited' player that so many accuse him of being, and it won him plenty of new admirers in the process.
The diminutive midfielder's vital equaliser against Arsenal was arguably his best moment in a Liverpool shirt to date and the composure he showed put many of his more lauded teammates to shame.
Allen understandably made the headlines because of his match-saving strike, but his short cameo brought a calm to proceedings that was lacking prior to his arrival.
While others were losing their heads and trying ridiculous things, partly due to fatigue, Allen never panicked. His assured style is just one of many attributes that goes under the radar.
Food for thought

Despite his undoubted improvements in 2015/16 – when was the last time he genuinely played poorly? – Allen will be well aware that his Liverpool future is up in the air.
He has struggled to oust the likes of Lucas Leiva, Emre Can, Jordan Henderson and James Milner under Klopp, and the signing of Marko Grujic further throws his Reds career into doubt.
The 25-year-old spoke after the Stoke game about his lack of playing time, and with his contract expiring next summer, he didn't exactly sound confident about his future.
"That is something which has gone very quiet so I am not too sure really," he said.
"I have made only one league start this season and I want to play more, I think that is obvious for any player in that situation.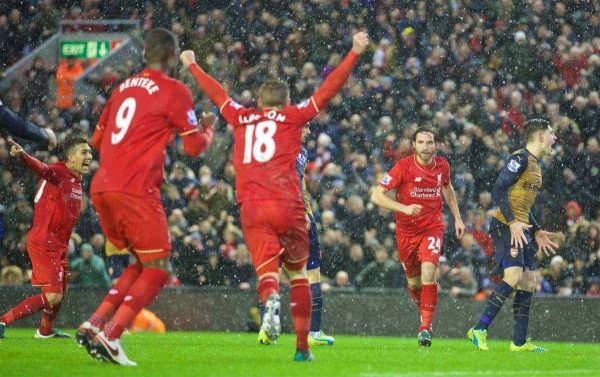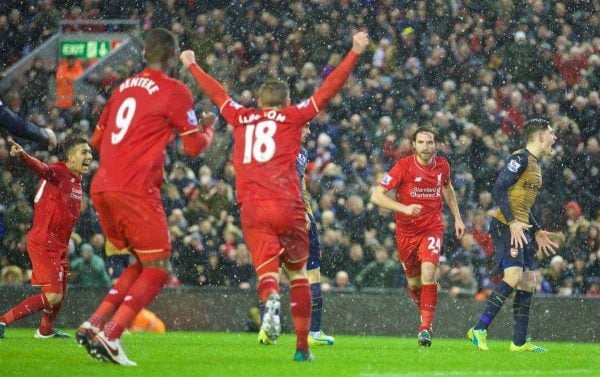 "From my point of view it is about knuckling down, doing my job and giving my best, which I always do."
Although Allen is clearly considering potential options, Klopp will surely be thinking about offering him a new deal.
He has shown this season how dependable he can be as a squad player, and with Lucas Leiva's limbs creaking, there is no reason why Allen cannot challenge the Brazilian to be first-choice in a deep-lying midfield role.
The Wales international is at a good age, and should be about to hit the peak years of his career. Quite frankly, if Simon Mignolet merits a new deal, Allen does too.
Not perfect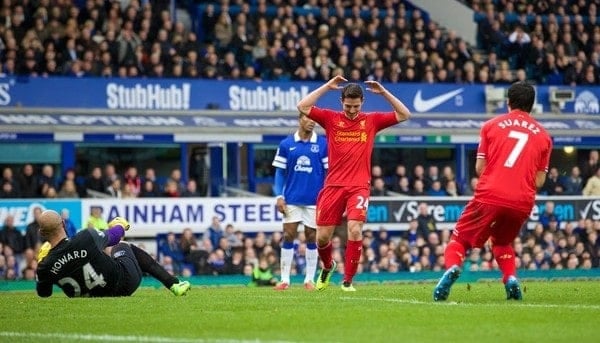 Allen certainly isn't the messiah, by any means, and if he is to remain at Liverpool there is still much for him to work on.
Consistency has always been an issue since he joined for £15 million in the summer of 2012, and there have been occasions when he has looked undeniably out of his depth.
That hasn't been the case for at least a year now, however, and those limp, physically weak performances occur far less frequently than they once did.
Just five goals in 110 appearances is not a good enough return for a player who clearly has an attacking edge to his game, though, and this is an area of his game that must improve.
Allen is not yet at the stage when he can be relied upon game in, game out in the way Henderson, Can and others are, which is a key reason why a squad role remains his limit currently.
He has never looked so much like improving his all-round impact, however, and there is definitely a feeling that he is going up a significant gear.
Persist with him

Allen is a player who will always have his detractors, no matter what he achieves in a Liverpool shirt.
He was instantly ridiculed because of Brendan Rodgers' needless Xavi comparisons – not his fault – and will forever find it impossible to win round those who refer to him as some sort of footballing fraud.
His performances this season have been generally very good, however, and he has produced some genuine moments of brilliance during the winter.
There is every chance that Allen will never make the giant strides that Lucas and Henderson have at Anfield, since their similarly dark early days, but the midfield duo are proof that writing off players too soon can look foolish.
People can laugh all they want about the "Welsh Xavi" tag and his bloated price-tag, but Rodgers is a talented coach, and there was a reason why he always thought so highly of Allen compared to other Swansea players.
He is a subtle footballer who won't receive credit from fans of a certain persuasion, but he is increasingly showing that he is a class act who Klopp should persevere with.
A future Liverpool legend? No. An important, improving member of the squad? Absolutely.
> Biggest game in English football dominates Premier League weekend

> Video: Jurgen Klopp post-match press conference – Liverpool 3-3 Arsenal
> Firmino fires but defence dire in memorable 3-3 draw vs. Arsenal
[interaction id="5697c9788089e8dd05d44fa2″]