After making his first start for Liverpool following 20 months out with injury, Jon Flanagan is looking to re-establish himself in the first team.

Twenty months on the sidelines is an incredibly long time for a professional footballer, and a series of knee injuries has tested Flanagan's resolve as he went from a talented 21-year-old full-back to a 23-year-old in danger of becoming a Merseyside also-ran.
Before making his comeback in the second half of Liverpool's 3-0 FA Cup third-round reply win over Exeter City, Flanagan's last outing came against Newcastle United in 2013/14.
During a time of considerable change at Anfield, Flanagan's recovery has been something of a footnote, but the Liverpool-born defender is keen to "make up for lost time."
"It has been great," he said this week, after making his first start in Tuesday night's League Cup semi-final against Stoke City.
"All the fans have been behind me and I couldn't have got through it without them.
"It was always going to be mentally tough.
"I got told I wasn't going to be out for as long as I was and to keep going for the length of time I have been out it is hard to get your head around.
"You always have your moments, but you just have to stay positive. I think I am a strong character.
"You cannot go around with your head down feeling sorry for yourself, you have to pick yourself up and stay positive really.
"I always knew that I would overcome it."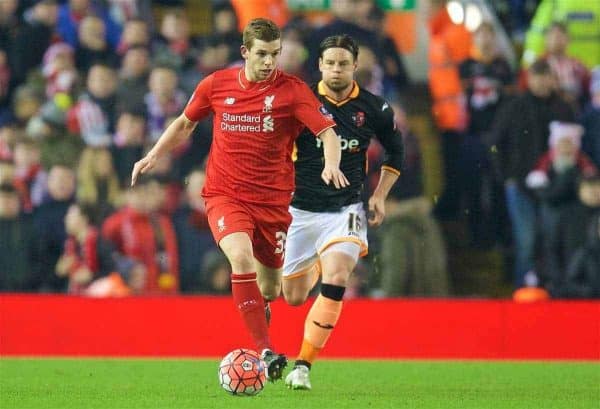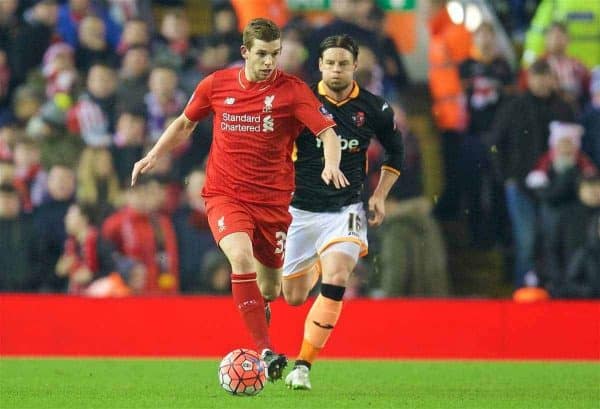 After just 40 minutes of action against Exeter, Flanagan remained on the field for 115 on Tuesday night, with Jurgen Klopp praising his steely mentality, naming him his man of the match.
"To see that was just brilliant," he explained.
"A nice gesture like that keeps me upbeat. A manager like him recognises the struggle I have been through.
"When he brought me off I said I could carry on but he said we needed fresh legs.
"The physios advised me to play 60 minutes and when the board went up the physios were all like 'great, he's coming off' and then it said Kolo Toure's number.
"I got through it okay, I was stiff on Wednesday but it was all good."
Flanagan will be determined to make his performances count in the second half of the season, having entered the final six months of his contract.
This summer could see both Flanagan and Jordan Rossiter, two of the club's only established local-born academy products, leave the club.

But having made it through his first test, Flanagan is confident he can take up the mantle of Steven Gerrard, Jamie Carragher and Co., and provide Liverpool with a much-needed Scouse heartbeat.
"It does bring a bit of pressure but it's something I would love to take on. I would love that pressure," he added.
"There is Jordan Rossiter and Connor Randall there as well but yes I would love to have a great connection with the fans and take that pressure on.
"With some long-term injuries, people never get a chance again. But the lads here have all seen how hard I have worked.
"I think I want it more than anyone else so thankfully I have got that chance again.
"There are a lot of full-backs here but hopefully I can impress enough to get a spot, left or right.
"I feel confident that the injuries are behind me now and I want to win silverware. I want to make up for lost time."
Backed by a manager whose passion is ingrained in his work, a strong-willed Flanagan is well placed to recapture the form that showed such promise in 2013/14.
Likely to play backup to Nathaniel Clyne for the rest of the season, the onus is on Flanagan to prove his worth.
[interaction id="56a9ecb4ef54eee31e37a8aa"]