Earlier in the week Dan Kennett analysed the controversial 2016/17 ticket price rises. Following Wednesday's unprecedented u-turn from Liverpool, Dan analyses the revised 2016/17 prices.

Wednesday's announcement included:
an end to match categorisation
top priced tickets being frozen at their current levels of £869 / £59
£9 tickets available in the corners of the Upper Main stand for all Premier League matches
keeping other good features from the original announcement for local school kids and young adults
After analysing the revised stadium ticket map and trying to understand how the 19 tiers became 12, my findings are that:
74% of all existing match tickets and season tickets are being frozen or decreasing, compared to 53% under the original 2016/17 prices
Less than 200,000 tickets are increasing compared to over 350,000 in the original prices
The severity of increases under the revised prices are also much less

(Click to enlarge)
About 194,000 tickets are increasing – of which 180,000 are match tickets.
Over 130,000 of the increased tickets are in the Anfield Road End and whilst the increases are less severe under the revised prices there are almost 40,000 tickets increasing between 10 and 20%. In fact, 68% of all tickets that are increasing next season are match tickets in the Anfield Road End.
Match tickets in the other 3 stands are showing fewer increases and more decreases.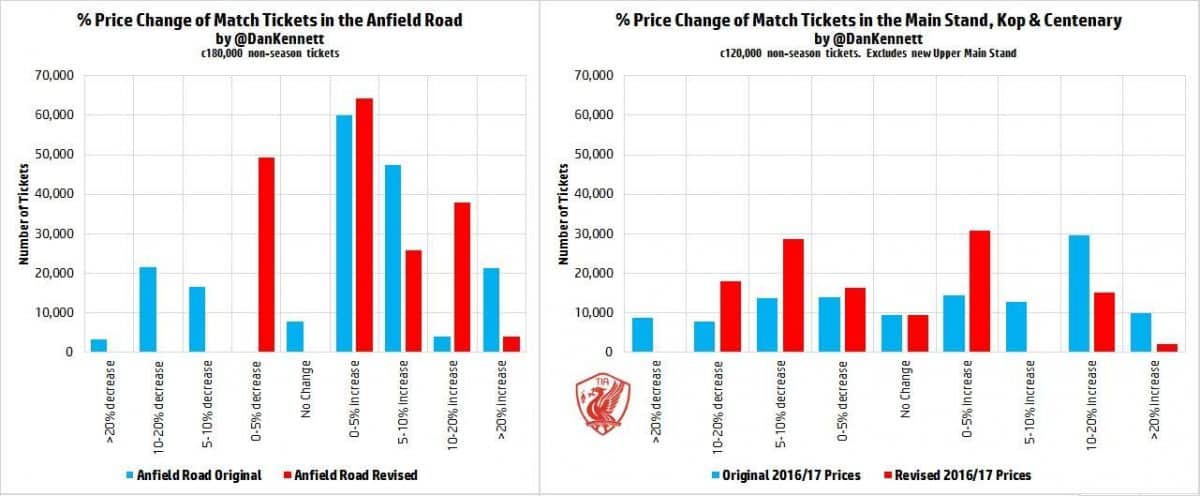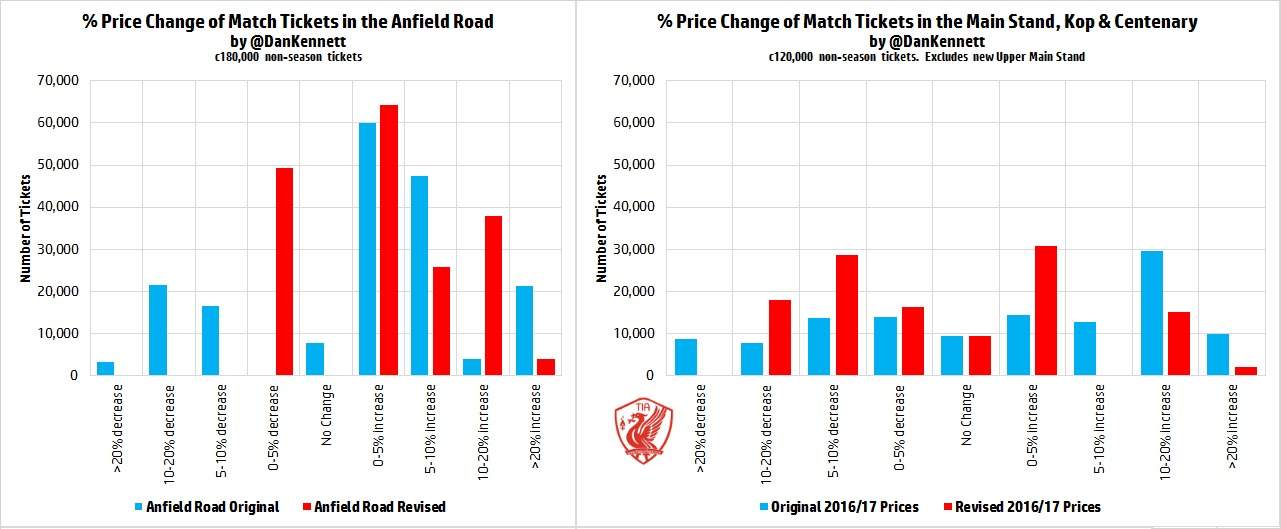 (Click to enlarge)
The most difficult aspect of the announcement to investigate was this:
"The pricing of tickets will be readjusted to result in zero revenue growth from GA ticketing on a like-for-like basis. Though individual ticket prices may move marginally from this season, we are freezing our 2016-17 GA ticket revenue at the 2015-16 level exclusive of newly-added seats in the new Main Stand."
Under the original prices, the average ticket was increasing by £1.76. By my sums, the average price of all Anfield tickets next season is now back to the same as this season.
It's also worth noting that all season tickets now cost less in real terms than when FSG took over.
Next season, the most expensive Kop season ticket is £735, in 2010/11 it was £732 (UK inflation would in the same period would be £797).
Next season, the most expensive Centenary/Main season ticket is £859, in 2010/11 it was £785 (UK inflation in same period would be £857*).
One other thing I noticed when reviewing the revised stadium map was the addition of some new general admission seats in the new Upper Main Stand.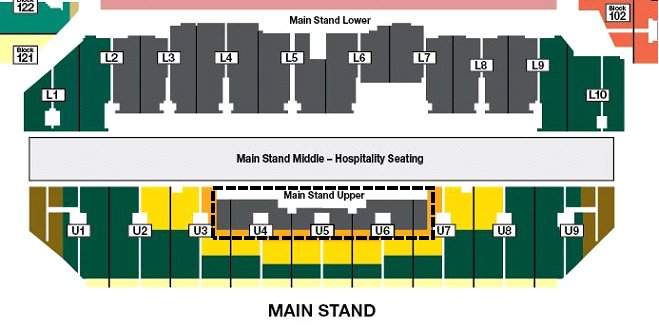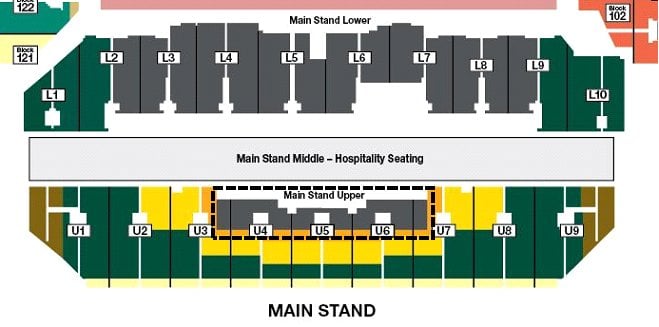 My belief is that these are the 827 seats that were re-classified as "low level hospitality" in the original proposals, now back as Tier 1 match tickets. More good news for fans from an excellent announcement.
OPINION: Liverpool FC: Nine Days that Shocked the Kop
* Obviously we only currently have bank of England inflation numbers to the end of 2015, these ticket prices cover August 2016 to May 2017. My assumption is that by the time August comes, the inflation figure of £857 will actually be £870-£880 so by that point, the season tickets will be cheaper than 2010/11 in real terms.