Midfielder Emre Can believes winning the League Cup will put Liverpool on the right path to success under Jurgen Klopp.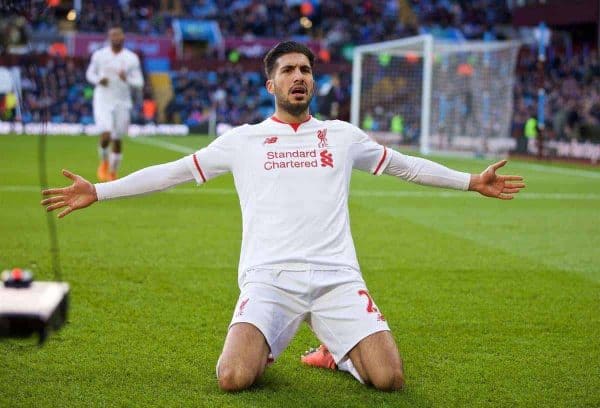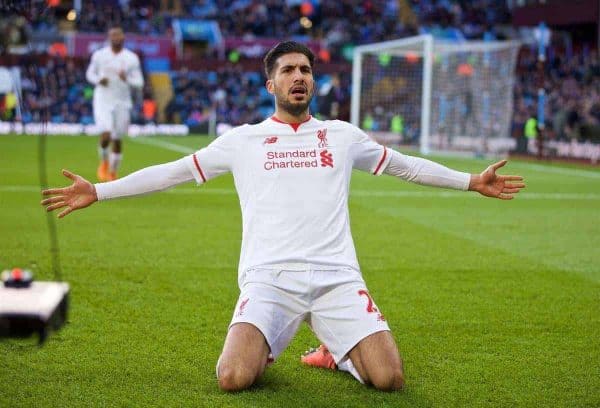 Less than five months after taking over at Anfield, Klopp, who on his first day had no issue stating his intent to win titles, will lead his side out for a final at Wembley.
He will be the first Liverpool manager to do so since Kenny Dalglish in 2012 when the Merseysiders visited what was nicknamed 'Anfield South' during the glory years of the 1980s twice for the FA Cup and League Cup final, winning the latter for their only trophy in the last decade.
There have been a number of close calls – Klopp's predecessor Brendan Rodgers got them to two semi-finals last season but failed in both, dismally so against a poor Aston Villa side in the FA Cup – but Can thinks victory against Manchester City on Sunday could be the start of regular successes.
"I played one Supercup final [in 2012] against Borussia Dortmund and against Jurgen Klopp for Bayern Munich and we won and that is the biggest game I've had in my career so far," said the Germany midfielder.
"I think it is the best feeling in the world to win trophies and that is what I could do in the Supercup and that is what I want more times.
"I came to Liverpool to win trophies. Liverpool is the same [as Bayern]. Both are big clubs and they want to win titles and that is what I want here as I wanted at Bayern Munich.
"It is very important for us to win a trophy. We are such a young team so to get that feeling you can win trophies we can then say we are in the right way."

Can was in the side which lost to Villa at Wembley last April when they threw away a first-half lead against a side struggling to avoid relegation.
That left a bitter taste for the 22-year-old and he intends to make amends second time around.
"I lost the last game at Wembley and it was not a good feeling and hopefully that will change," he added.
"When we lost that game last season it makes the team stronger and you stronger because you don't want to feel the same.
"You train every day, every session, harder to win trophies and when you lose it makes no sense.
"That is what we don't want in the final."

The game will more than likely to be decided by who takes their chances better with City's Sergio Aguero (19 goals in 27 appearances) having the edge over Liverpool's injury-plagued Daniel Sturridge (five in 10) Sturridge, who has started the last three matches after a two-month lay-off with a hamstring problem, is still working his way back up to match sharpness but Can believes there is little to choose between either striker.
"They are both world-class players for me," he said.
"I don't think you can compare them because they are a different type of player but both very good.
"I think it is more about the team performance.
"Of course it will be a tough game for both teams but at the end you will see who wants it more."
In Sturridge's absence goals have been in short supply for Liverpool but with top-scorer Christian Benteke (seven) now third-choice striker behind the England international and Belgium team-mate Divock Origi the next-best performers are Philippe Coutinho, Roberto Firmino and James Milner all with six.

Can himself has two this season but just three in 77 appearances since arriving in the summer of 2014 and, although he has a more defensive role in midfield, he admits it is an area he has to improve in.
"I think I am getting better as a player and of course to have a manager speaking German is better for me and he has helped me," he said.
"I could score a few more goals but I am on the right way and if I work hard I will get better.
"The last part of the pitch I've not been good enough. I am not calm enough and a bit nervous in front of goal but my first job is not to score goals but I can score more, it is true.
"But I have to defend as well, organise the middle and close the gaps."
If he is successful doing that against City there is every chance he will have helped put Liverpool on the path to the success he, his team-mates and manager crave.
[table id=139 /]