Drawn against Manchester United in the last 16 of the Europa League, Liverpool have been given the chance to confront their wretched form against Louis van Gaal's side.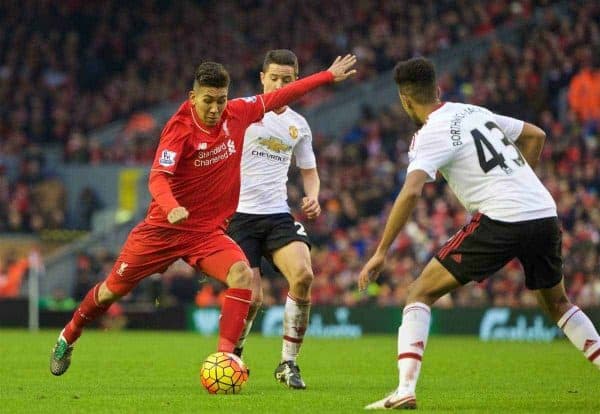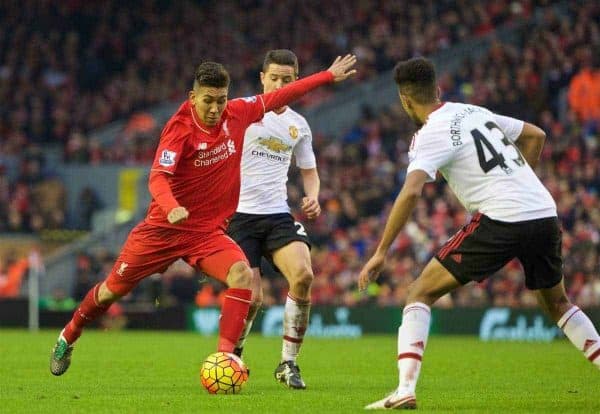 As the chiselled figure of Alexander Frei drew the decisive ball out of the hat on Friday afternoon, with Liverpool about to learn their fate, the wry smile on the former FC Basel striker's face was telling.
The Reds drawing United in the Europa League' last 16 saw the stars align for the neutrals.
This sets up a tantalising tie that could decide which of these north-west rivals enjoys Champions League football next season, and which remains to battle in Europe's second tier.
For Liverpool, this offers a shot at redemption, and a clash which Jurgen Klopp admitted was his preference ahead of the draw.
Since Van Gaal's appointment as United manager, Liverpool have been the Red Devils' whipping boys—but this two-legged knockout clash gives Klopp the opportunity to address this weakness.
Van Gaal's Merseyside Dominance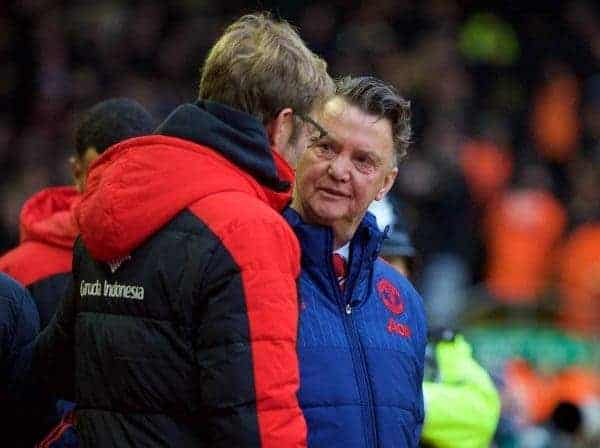 As the chorus of dissent continues to rain down from the stands at Old Trafford, it is clear that Van Gaal has done little to appease United supporters in his 21 months in charge so far.
The lethargic, monotonous anti-football, the bizarre touchline antics and the aggressive media briefings have painted the Dutchman as United's albatross; with the spectre of Jose Mourinho looming, it seems a matter of if, not when, when it comes to Van Gaal's potential dismissal.
But there is one thing that Van Gaal has managed to preserve during his time in Manchester: United's dominance over Liverpool.
In four games against the Reds since his arrival in May of 2014, Van Gaal has led United to four victories.
The Red Devils have scored nine goals and conceded just two, overseeing a troubled period for Liverpool, including the demise of Brendan Rodgers and Klopp's slow start.
His first taste of action against the Reds came in 2014, as Rodgers confronted the poor form of Simon Mignolet, with the Belgian dropped "indefinitely" in the middle of December.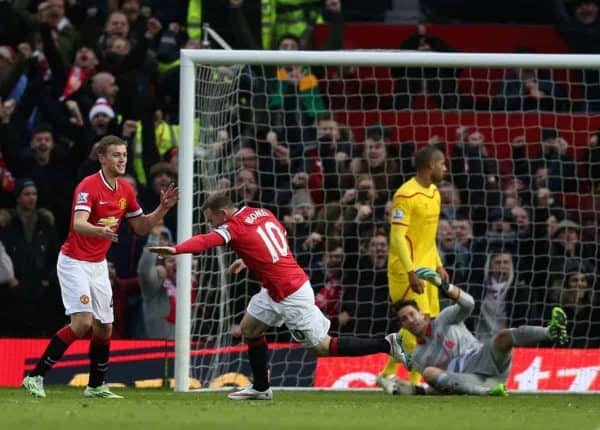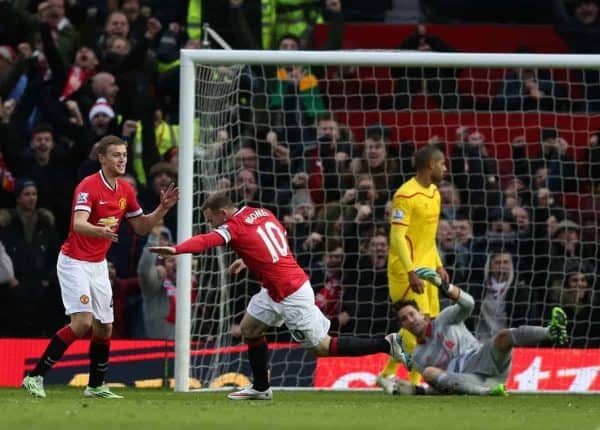 Brad Jones was fielded in Mignolet's place, and promptly shipped three goals in an abysmal display, including diving the wrong way as Wayne Rooney put his side ahead in the opening stages.
A brilliant individual performance from Juan Mata earned United the victory next time out, in a 2-1 win at Anfield.
In their first meeting of this season, a Christian Benteke wondergoal served as a consolation, with Liverpool losing once again, while the return fixture saw Klopp's side outperform their rivals, but eventually fall to a Rooney strike.
While the performances have been far from consistent, the winning mentality Van Gaal has instilled in his side against Liverpool has proved invaluable.
This is something that Klopp will want to confront.
A Different Stage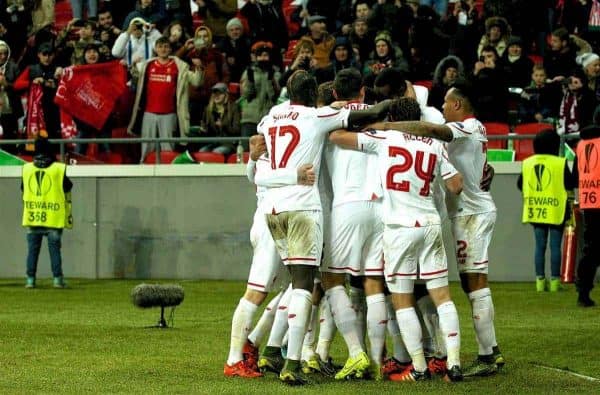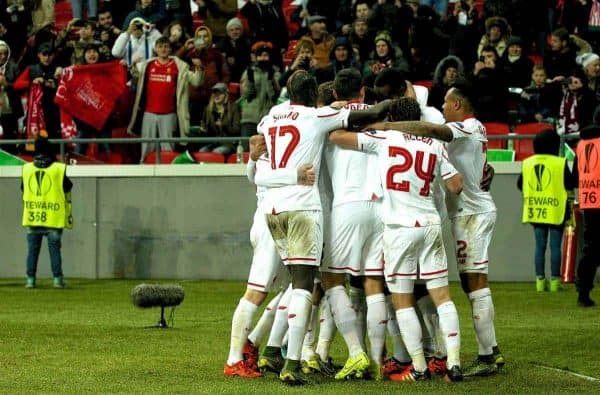 Remarkably, despite both sides' long and storied history in European football, this is the first time that Liverpool and United will face off against each other in either the Champions League or the Europa League,
In fact, this is the first time two English sides have met in the Europa League—or its previous incarnations—since Liverpool took on Tottenham Hotspur in 1973.
What this signals is a level playing field, and the perfect battleground for Klopp to rewrite his side's form against United.
There will be no home advantages, no top-four pushes and no other narratives to focus on—this will purely boil down to a two-legged tie between two of the most successful clubs in European football.
This success has grown more fleeting as the years have gone by, and this has prompted a shift in mentality in the stands for both clubs, with apathy prevalent at both Old Trafford and Anfield.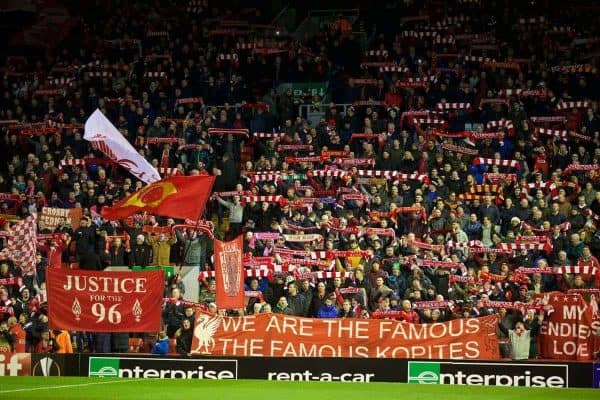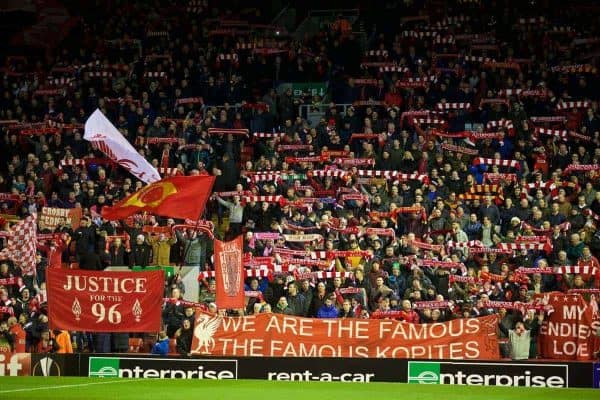 Liverpool's performances in Europe so far under Klopp have followed a similar pattern to those of the supporters: hard-fought, largely dominant displays with little in terms of end product.
Against United, however, the Kop will be sparked into life, with supporters desperate to get one up on their rivals.
To defeat United in the first European clash between the two clubs would be significant for Klopp's Liverpool, and serve as another milestone in the progress made under the German.
Fortunately, Liverpool are well placed to do so heading into March.
No Better Time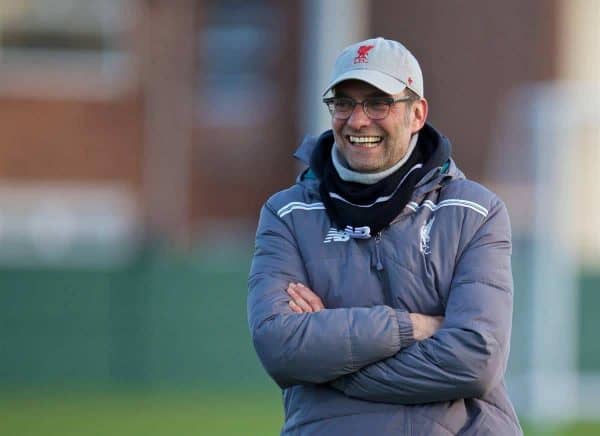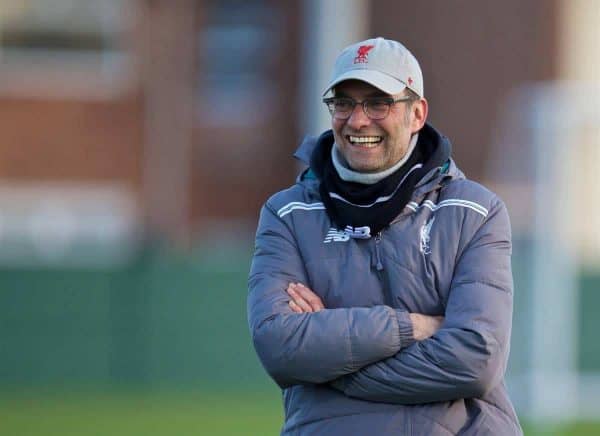 "We had a few problems since I'm here, but we've never had the problem where we've had too many players," Klopp told reporters ahead of Sunday's League Cup final.
"[Selecting a squad is] the most difficult thing I've had to do until now."
As Liverpool move towards the business end of their 2015/16 campaign, Klopp finds himself in a strong position, having endured hampering injury problems throughout his time on Merseyside so far.
Forced to field youth-heavy lineups, makeshift centre-backs, fourth-choice strikers and ripping up the manual when it comes to wide options, Klopp has looked to cobble together success.
But as the likes of Adam Lallana, Joe Allen, Martin Skrtel and Dejan Lovren return to the fold, and Daniel Sturridge and Philippe Coutinho continue to gel with fellow attacking star Roberto Firmino, Klopp's squad is now nearing full strength.
Comparing this to Van Gaal's United squad ahead of this Europa League clash, Klopp is in a great position.

David de Gea, Chris Smalling, Bastian Schweinsteiger, Luke Shaw, Phil Jones, Anthony Martial and Wayne Rooney are among the 14 United first-team players currently out injured or working their way back to full fitness, with Van Gaal having to turn to his own youth ranks of late.
While Marcus Rashford's double in United's 5-1 win at home to FC Midtjylland helped secure their progress to the last 16, Van Gaal will be hoping to field a stronger lineup against the Reds.
Klopp found himself in a similar position ahead of his first clash against United in January, with Coutinho and Sturridge among those sidelined.
This time around, as he prepares to confront Liverpool's poor form against their rivals and secure a place in the Europa League quarter-finals, the tables have turned for Klopp.
The German will approach Liverpool's two legs against United as a win-at-all-costs affair, as there is more than pride at stake for the Reds.