With Liverpool due to tour the United States this summer, the Reds are scheduled play a host of Europe's top clubs in the International Champions Cup.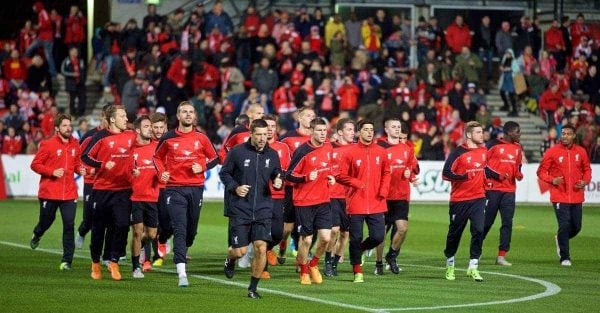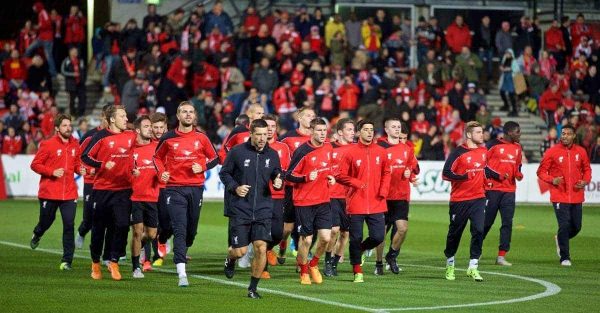 After spending their last pre-season in the Far East and Australia, Liverpool will return to the US to prepare for the 2016/17 campaign – and this time take in the west coast of the States.
It will, of course, be the first pre-season under Jurgen Klopp, and the German could find himself pitting his squad against a number of Europe's best sides in the International Champions Cup.
According to Italian publication Corriere dello Sport, Inter Milan will be joined by San Siro rivals AC Milan, plus La Liga giants Real Madrid and two representatives from the Premier League in Chelsea and Liverpool.
Liverpool would face Chelsea in Los Angeles as part of the tournament, before heading to San Francisco.
The tournament will to be taking place towards the end of July – a little later than usual due to the Copa America and European Championships.
The Reds took part in the ICC in 2014 – when they played Olympiakos in Chicago, Man City in New York, AC Milan in Charlotte and Man United in the final in Miami.

For Liverpool, this summer's tour is yet to be confirmed, with the possibility of Europa League qualifiers looming.
If the Reds win Sunday's League Cup final but fail to finish in Premier League's top five, they will enter into the Europa League's third round of qualifiers, with the first leg to take place on the 28th of July – which is exactly when they'd be on their planned US tour.
This could pose Liverpool with an issue financially, with pre-season tours, particularly in the US, a major money-spinner, as Chief Commercial Officer Billy Hogan explained in August.
But if the club has ambitions of competing alongside 'big' clubs, they must match that on the pitch, and failing to reach even the qualifiers for the Europa League would undermine this.
Klopp is unlikely to be concerned, however, with his former side, Borussia Dortmund, spending their pre-seasons with low-key warmup friendlies in Germany and neighbouring countries in Europe.
Dortmund's clash with Liverpool in 2014, for example, was the club's most high-profile pre-season outing, with Bundesliga sides typically favouring close-knit, team-building affairs ahead of a busy campaign.
But for US supporters, of course, this would be a valuable opportunity to see the Reds in action.