While Kolo Toure is currently set to leave Liverpool on the expiry of his contract this summer, the centre-back has proved his worth of late.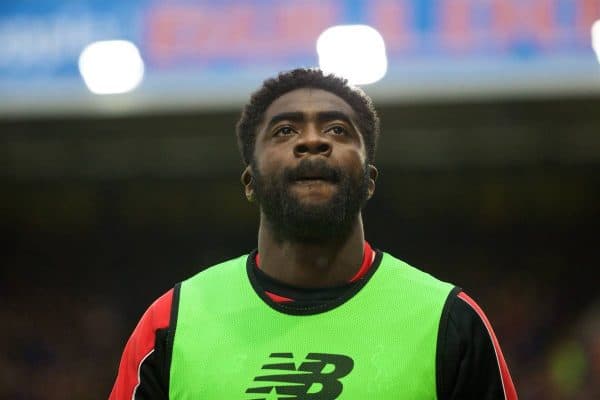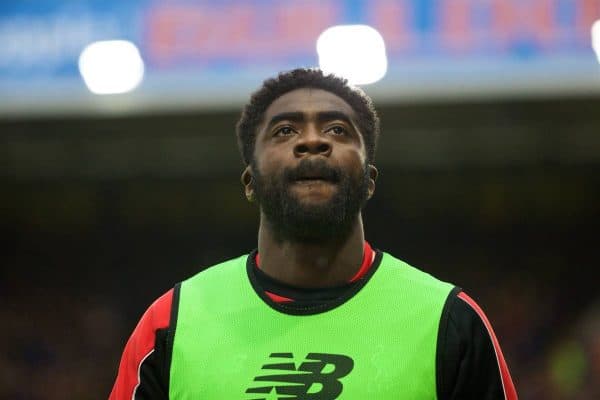 Jurgen Klopp is likely to preside over something of an overhaul in his playing ranks at Liverpool this summer, with a number of players to be sold, or leave at the end of their contract.
One such player is Toure, who is reportedly "aware his deal will not be renewed in the summer," bringing a conclusion to a three-year spell on Merseyside.
But following a string of strong performances at the heart of Klopp's defence so far this season, Toure has underlined his enduring quality, and proved his worth at Liverpool.
An overhaul is due, but it can certainly be argued that Toure should not be moved on.
Kolos' Qualities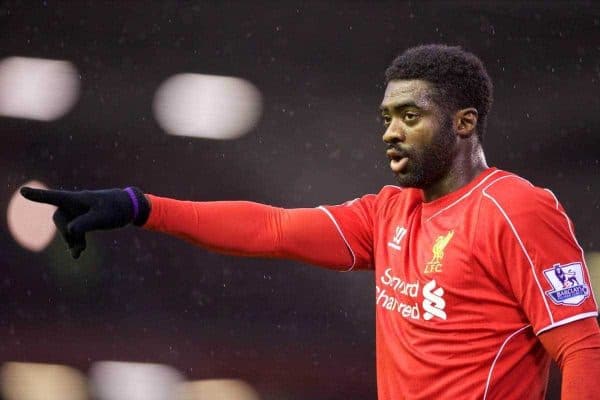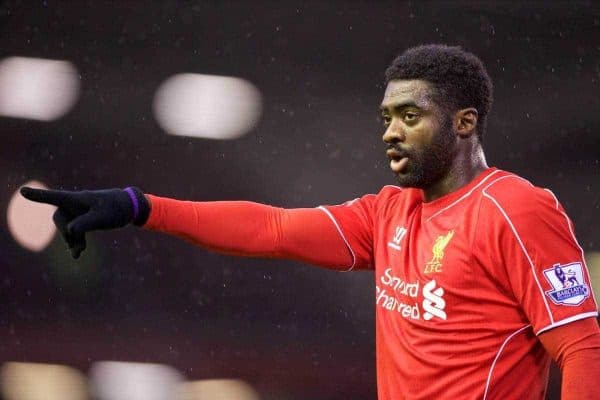 Toure's free transfer from Man City in 2013 was considered a coup signing for Brendan Rodgers, looking to replace the retiring Jamie Carragher with a similarly experienced centre-back.
After 11 years in the Premier League with Arsenal and City, Toure had proved himself as a hugely talented defender, whose strength, power, intelligence and authority had helped the two sides to a pair of league titles and three FA Cups combined.
The Ivorian was central to the Gunners' surge towards the Champions League final in 2005/06, and a key member of Arsene Wenger's Invincibles side in 2003/04.
"One thing he has got is a winning mentality. He has got great belief in what we are doing here," Rodgers explained after signing Toure.
"He respects everything about this great club, it is a huge privilege for him to be here. He is here to perform and do well.
"He is certainly a character and offers great leadership on the field, which is primarily what we got with Carra."
At 32 on his move to Merseyside, Toure was never earmarked for a long-term starting role at Liverpool, but he added a much-needed experience to a young Reds squad, and a vital, positive presence within the dressing room.
Over three seasons, however, he has continued to show his ability at the top level, rarely disappointing when called upon.
Enduring Quality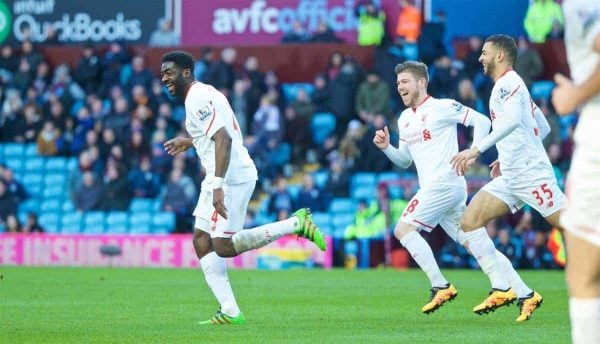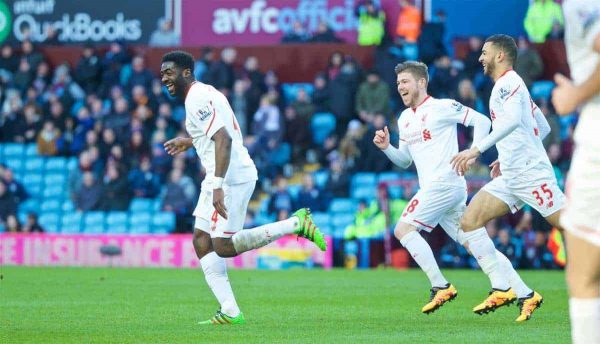 Starting the season behind Mamadou Sakho, Dejan Lovren and Martin Skrtel in the centre-back pecking order, Toure's prospects for 2015/16 were far from promising.
But a number of injuries in Klopp's defensive ranks have given the Ivorian plenty of opportunities.
Toure has so far made 16 appearances for the Reds this season, including 12 starts, out of a possible 42 games; in those 12 starts, he's helped keep five clean sheets.
Alongside Sakho in Sunday's 6-0 win away over Aston Villa and Thursday night's 0-0 draw away to FC Augsburg in the Europa League, Toure oversaw consecutive clean sheets for only the second time in the season for Liverpool.
This is a remarkable fact, and while it is testament to the Reds' poor defensive work overall, Toure's contribution should be highlighted.
Against Villa and Augsburg, admittedly not the strongest of opposition, Toure provided a strong presence at the back and continued to highlight his ability — which seems far from diminished, despite his 17 years in senior football.
Toure still has the pace, power, perception and bullish physicality to help marshal a top-flight defensive line, and his vocal presence alongside Sakho has helped Liverpool to gain stability.

Most importantly, perhaps, is the centre-back's never-say-die attitude, and his emphasis on the team as the star.
"That is the mentality you need to have as a defender; when you are a defender at a top club every challenge is so important," he said after his star performance in January's 1-0 League Cup win away to Stoke City, hallmarked by his famous "salmon tackle" in the dying stages.
"That's why you play for the best club. If I have to make this tackle again I will make it. That was my time to show I can still produce for my team and for me as well."
This committed display will no doubt have endeared Toure to Klopp, and continuing to discuss his performance, he showed a determination to thrive at the top level under the German.
"He knows I'm a fighter and that, whenever he needs me, I will step in and give my best for the team," he explained.
"I'm playing for one of the best clubs in the world at 34. Not many players can say that."
Age is, of course, catching up with Toure, as his withdrawal through injury before half-time on two occasions this season showed, but he is still worthy of a squad role under Klopp.
Liverpool's Changing Defensive Landscape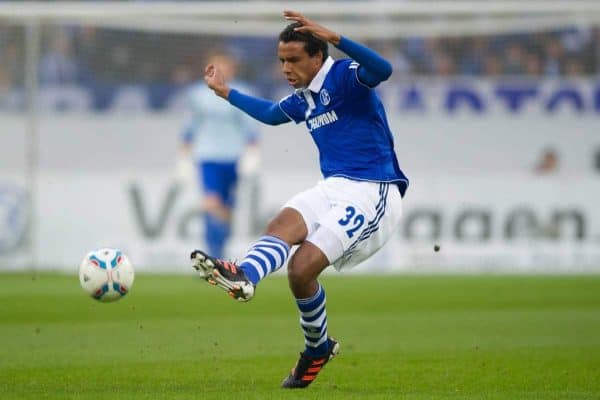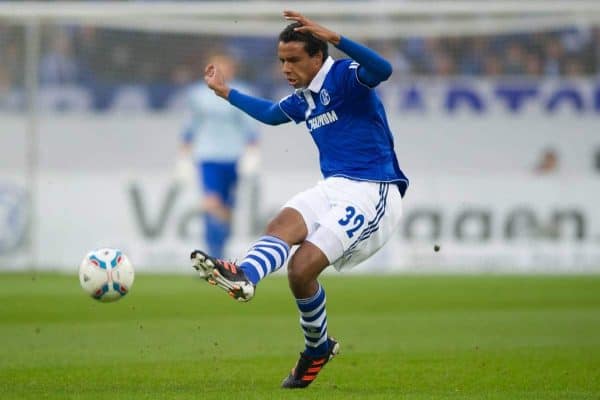 The signing of Joel Matip from Schalke this month is likely the first of many changes to Klopp's defensive line for 2016/17, with the Cameroon international ostensibly joining as first-choice centre-back.
Speaking after the announcement, Klopp was effusive in his praise of Matip, while taking the opportunity to lament his side's inability to defend as a team.
The number of soft, set-piece goals Liverpool have conceded this season highlights Klopp's defence's inability to defend as an intelligent, collective unit.
While the addition of the aggressive, front-footed Matip will help aid this, Klopp will be required to continue to work to improve his side's defensive work.
Matip arrives as a right-footed centre-back capable of operating on their side of a central pairing, but while his signing could spell the end for Toure at Liverpool, it can be argued that there is a more pressing issue for Klopp to address: Martin Skrtel.
Skrtel has been at the fulcrum of Liverpool's poor defensive work for eight years, and moving the Slovak on is a bigger priority than Toure this summer. Selling Skrtel while he has two years left on his contract would ensure a good fee is received.
Toure is a centre-back who, despite his age, is in tune with the intensity of Klopp's system, and his experience will continue to provide Liverpool with a valuable platform both on and off the field.
Crucially, the 34-year-old is content to play a bit-part role on Merseyside, and this gives Klopp a valuable opportunity.
Retaining the evergreen Toure is an infinitely more sensible move than persevering with the ill-suited Skrtel – with the money from Skrtels' departure used to strengthen the squad elsewhere.
[interaction id="56c72575ee2dfdd360672101″]